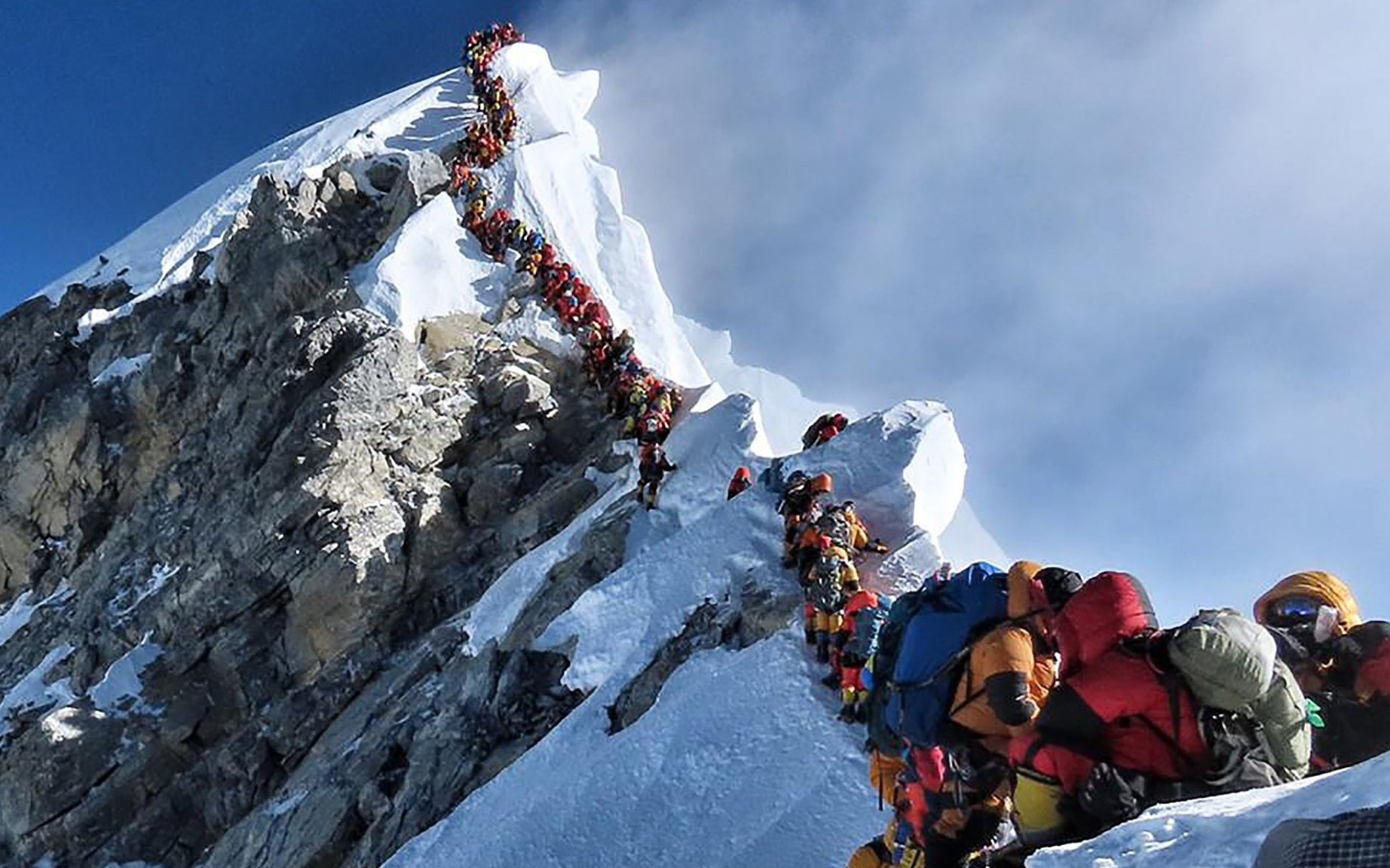 Beggars Would Ride
The Hills We Choose To Die On
Lowside. Highside. Pedal strike. Clothesline. Push the front. Tuck the front. Endo. Case. Overshoot. Yard sale. Lawn dart. Dead sailor. Scorpion. JRA. Crashing has an entire language unto itself, a whole catalog of descriptors to convey the nature of one's carnage. These descriptors then get followed with a list of other words that detail the extent and severity of said carnage. Those words are words that I do not want to utter here. Not yet.
The other day, during a chance encounter with some other grizzled old riders, the conversation turned to recent wrecks and injuries. RW had rung his bell a few weeks prior, for the second time in two years. He had a blank spot in his memory from when he started down Pipeline until just after the gate, but apparently had phoned his wife during that blank spot. He wasn't exactly laughing it off, but wasn't allowing it to slow him down, either. He's thinking of going to a full-face, though. He's hitting 50, had those concussions, as well as FIFTEEN knee surgeries, and still absolutely loves to air it out on any kind of jump he can find. I felt sheepish, since jumps of almost every kind make me nervous, so I changed the subject and started recounting a recent dirt bike ride in Downieville.
"Downieville," RW snorted. "No thanks. You couldn't pay me to ride there. That place scares the bejeezus out of me. Did you hear about the guy who clipped a pedal on Pauley Creek there and broke his back? They say he fell something like a hundred feet."
I know exactly the place where that guy clipped a pedal. I have hauled ass into that janky pinch point maybe a hundred times, never once giving any thought to the drop-off to the right, in spite of knowing people who have lost bikes off that edge and never recovered them. A couple miles upstream from there is a downhill rock garden known affectionately as "baby heads." I've lost count of the tires that I've killed in there. A few miles downstream is Third Divide, a descent that I've averaged 30 miles an hour, on singletrack, in the trees. The average speed is the same on a single speed hardtail, a 150mm squishy bike, or a KTM 200. Again, in spite of a friend clipping one of those trees and lacerating his liver, and my own fun endoing said KTM 200 off the side of the trail (chainsaw with 32" bar strapped to the rack just for extra spice). I never really give it a thought. But jump anything bigger than a loaf of bread? Hell No. People can get hurt doing that!
We are grown men and women riding bicycles. For most of us, this is a thing we do for the fun of it. A leisure activity, not a necessity for day-to-day survival. Depending on where and how we ride our bicycles, we are exposed to a whole array of risks every time we set the wheels in motion. If we are riding on the road, the likelihood of being smashed into oblivion by someone piloting a few thousand pounds of metal is relatively high. That is a carnage beyond our control, short of not venturing out on the roads at all. People who ride the road understand and accept that risk, and negotiate their own peace with it. Their car-driving fellow citizens think of these riders as crazy, taking their lives in their hands, while casually grazing the Lycra clad elbows of cyclists with the passenger side mirror as they slalom the kids home from school. While texting.
We don't have to worry about getting greased by SUVs so much when it comes to mountain biking. The risks that are beyond our control are fewer, and usually carry less fatal implications. Instead, we choose to create our own completely individual, complex, almost bespoke relationships with risk. We all have our blind spots, where we take for granted our skills and the terrain in a way that others probably see as needlessly reckless. And we all have our no-fly zones, those places where fear and consequence loom so large in our minds that we elect to follow a course of caution while our friends send it with seeming ease. Traction, slope, obstacles, opportunities, the variations on how and where we ride are almost endless. With this bounty of variety and how we choose to indulge in it comes a realization: There are so many ways to crash a mountain bike!
Confidence and skill go a long way to mitigating those risks. The countless hours we spend honing our skills, they set us at ease with some of that danger. We get used to the way our tires slide, gathering the database of knowledge that transforms lack of traction from fear to playground. We learn how to push our bikes into the jump face and pull them into the air, shifting that weightless uncertainty into calculated precision. We get familiar with terrain, and some of the risk is diminished. But not all of it.
The funny thing about time, though, is that it can cut both ways. After a few decades of "getting away with it," I am feeling the weight of mortality dragging at my thoughts. Instead of pushing the edge whenever and wherever possible, I find myself backing away more often than not. That played out Hunter S Thompson quote so popular with young people and tweakers fills me with dread: "Life should not be a journey to the grave with the intention of arriving safely in a pretty and well preserved body, but rather to skid in broadside in a cloud of smoke, thoroughly used up, totally worn out, and loudly proclaiming 'Wow! What a Ride!'"
It should be noted that Hunter S Thompson checked himself out from this life relatively early, and what with all the guns and drugs and stuff, probably never thought much about reflexes, heart rates and jump timing.
There's an adage amongst pilots that is becoming more meaningful to me as I age: "There are bold pilots, and there are old pilots, but there are no old, bold pilots."
This thinking will only result in slower reflexes. But I can't shake it. Even though I know full well that, statistically speaking, I am far more likely to break my hip by falling over in the bathtub than I am by riding down a trail, I don't feel like I can take for granted anymore all those years that I spent dodging the bullets of consequence. I don't want any more concussions. I don't want to be sedated via general anasthesia if I can avoid that. I'd prefer not to have any titanium inserted into my body at this point in my life. I have never been, nor will I ever be, as tough and resilient as Gee Atherton. How the fuck that guy can even look at a bike again after the amount of abuse he has endured just boggles my mind.
Shudder... Nothing but respect and admiration. How does anyone get back on that horse? This level of going big carries such a massive weight of consequence. I can barely even watch a single run from Rampage or Formation, the fear it strikes in me knots my intestine around the base of my spine. And does nothing to put my own fear of getting a foot or two of air in some kind of perspective that allows me to rise above that fear and just send it. I try to comfort myself by imagining that these superhumans are irrationally afraid of spiders, or they refuse to swim in murky water, or are terrible drivers. Unlikely. They are superhuman, after all.
So what do I do with this creeping sense of my own Non-superhuman-ness, this growing mortal unease? Quit riding? Hell No! A friend of mine got stung by some bees a few years ago while sitting in his backyard, and ended up in a coma for two months. Another friend broke his hip while hiking. Another just found out he has a brain tumor. This is life. The path from birth to death is an arc, and at some point we all end up back on or under the ground. I may not want to skid across the finish line in a fiery wreck, but I'm not going to take up golf just yet, either. No Fear? Ha. More like Know Fear.
For those of you growing old and staying wild, I salute you. From a safe distance. Carefully, because my rotator cuff is all messed up.
* The image that initially headed this article has been changed. Without some explanation about hubris, the cruelty of Manifest Destiny, genocidal arrogance and white colonialism, it was a very poor choice for a lead image, and inconsiderate to the cultural sensitivities of indigenous peoples and this readership. For that, I am truly sorry. It was not my intent to in any way condone, excuse, or glorify the behavior of George Custer, nor would I ever set out to trivialize the massive trauma that indigenous people experienced at the hands of white men.