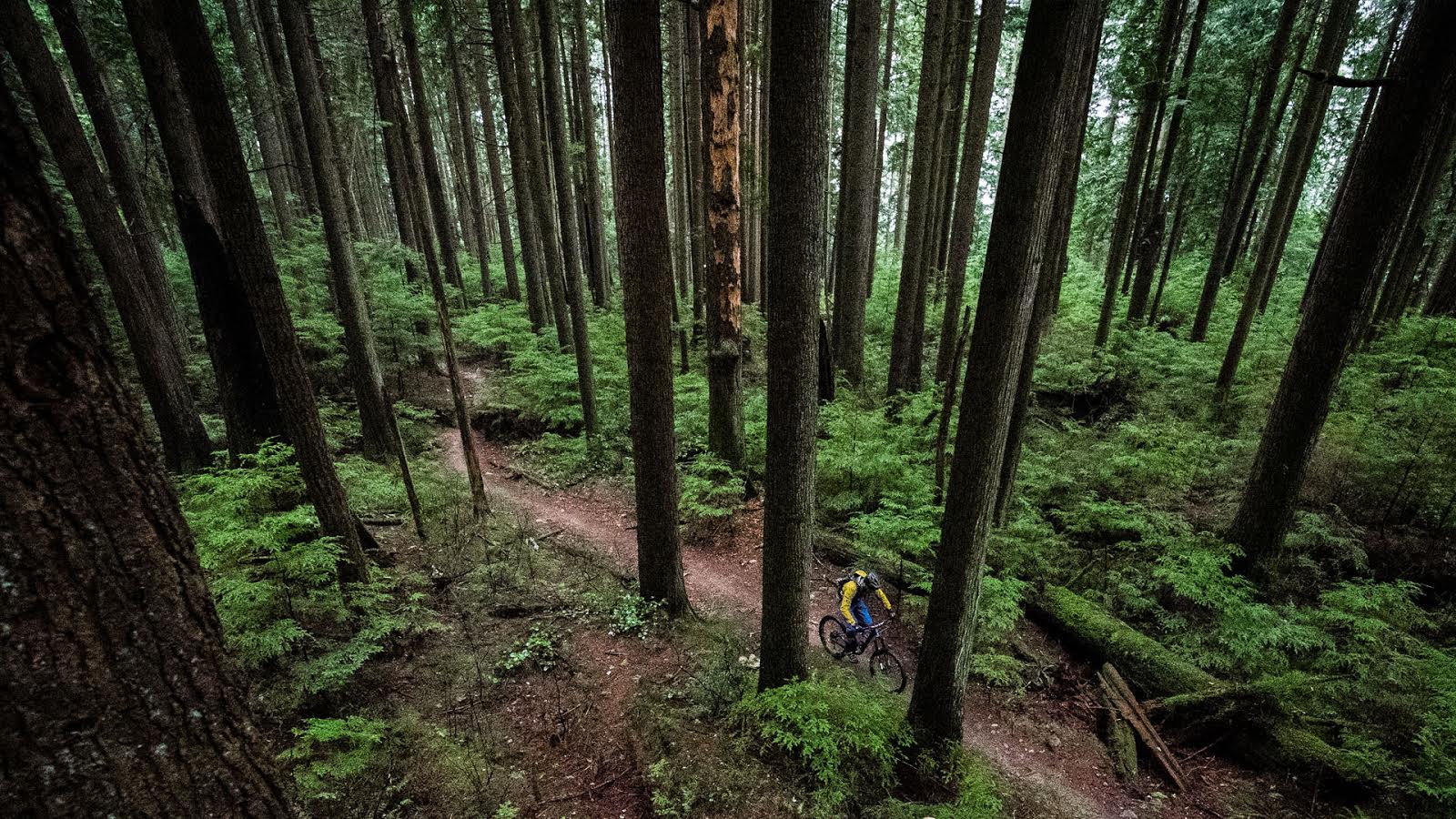 The Freeride 15
This story was originally published January 22, 2013. Being the week after Christmas you may be fighting off your own Freeride 15 right about now…
---
I began writing this story just over three months ago. I was sparked into action by stepping on a bathroom scale and seeing a number that was perilously close to 200 pounds. I had jokingly been saying "185ish" when asked about my weight for suspension setup, but didn't even realize I'd passed 190. I was wearing the Freeride 15.
October 19, 2012
I have never been in as good of shape as right before I started mountain biking.
My obsession with technical trail riding has brought me to places I never could have imagined: I am surrounded by great people; my geographical understanding of my back yard is now a complicated web; I've visited some amazing places; and I ride bikes all the time.
It is a common trait of people who choose to live in Vancouver to complain about the weather; I am at the opposite end of that spectrum. I find my solace and my mental reset in the woods, and if it's raining, all the better.
Soon after I discovered trail riding, my fitness was at an absolute peak. I had just spent the better part of a year preparing for and racing a season of cyclocross. My approach wasn't strictly calculated in 2009; it was a combination of mentorship from experienced racers, a dabble of Joe Friel's Cyclist's Training Bible, and Eddy Merckx's infamous training plan: "Ride Lots".
I learned about the well-proven principles of training with heart rate, and how power meters had recently revolutionized the training landscape, but didn't put either technique to use. I learned about periodized training cycles, an idea Friel adapted from Romanian athletics trainers of the 1960s – and I think this may have been the most important thing I learned from that book. Friel had taught me why I was destined to have a shitty day on the fourth week in a row of serious efforts.
I didn't adhere to a particular training plan or look at race dates based on peaks in a periodized schedule. I continued to ride lots, eat well, and get a lot of sleep. I abstained from beer the night before a race. And I did alright in the first half of that season of racing. However, there is some irony in the fact that my results improved – and I started climbing higher on the podium – when I stopped taking things so seriously and started drinking more beer.
When I discovered mountain biking, I left my skinny-tired pursuits in the dust – literally.
Now, coming on three years later, I have found myself in a position where my technical riding skills are at an all-time high, but so is my weight. I've been riding bikes tons throughout this time – what happened?
As time went on, I moved from hardtails to full suspension pedaling to occasional shuttling to banging laps in the bike park. I was still riding bikes tons, but spinning the pedals less than I ought to. Compound this with a summer filled with events, inevitable post-ride beers, and it's not surprising that I find myself at a not-so-desirable all-time high.
I have come to refer jokingly to my current status as The Freeride 15. I've gone from front of the pack on climbs to mid-pack, which with the people I usually like to shred with, actually means back of the pack.
So, is there a point to this writing? There's no doubt that it is cathartic to write about things that make you uncomfortable, especially if you know you're doing something to move in a positive direction.
What should I do? Should I pull out Friel's Bible, a text that was obviously helpful in the initial push for me to ramp up my fitness in 2009? Well, I'm not quite sure about that. Racing doesn't seem to appeal in the same way it did back then. Technical riding is right at my doorstep, and I really love doing it on a bike with modern brakes and capable tires. I'm going back to Merckx.
January 22, 2013
Three Months Later.
I was motivated when I started writing this piece. I moved to a new place at the beginning of November, where I could ride to Fromme or Seymour right out my back door. It's pretty socked in with fog all the time and that feeds my odd sense of atmospheric motivation. I knew I wanted to get fast again, but as you can tell from what I've written above, I didn't quite know how to accomplish that and keep the fun.
What's really fun? Riding a small bike that likes to jump. So, I started to modify my dirt jumper – first with a front brake, dropper post, and trail tires, and after a few weeks of suffering, adding a derailleur. The seat is obviously too low and that means a lot of stand up pedaling. I put myself in the pain cave. I rode a lot. I rode 13 days in a row in early November. And the Freeride 15 began to fade away.
12 weeks after moving to the Shore and starting back on the Eddy Merckx program, I'm back under 180 pounds for the first time in years. Serendipitous timing had Monika at Marx Conditioning follow up on a conversation I'd initiated in November about training at her studio this year. In 2009 I thought I might be into more structured training later in my life; I suppose that time is now.
From Merckx to Marx I go.
I have often stepped back and looked at my life, seeing larger scale patterns repeating about every four years. Professional, academic, or physical, I tend to peak on that fourth year and rebuild from there. I may be reaching to say this may be an extrapolation of Friel's training philosophy, but what I do know is 2013 is going to be one of those peak years.
---
Everyone has ups and downs… have you any stories of triumph and defeat?