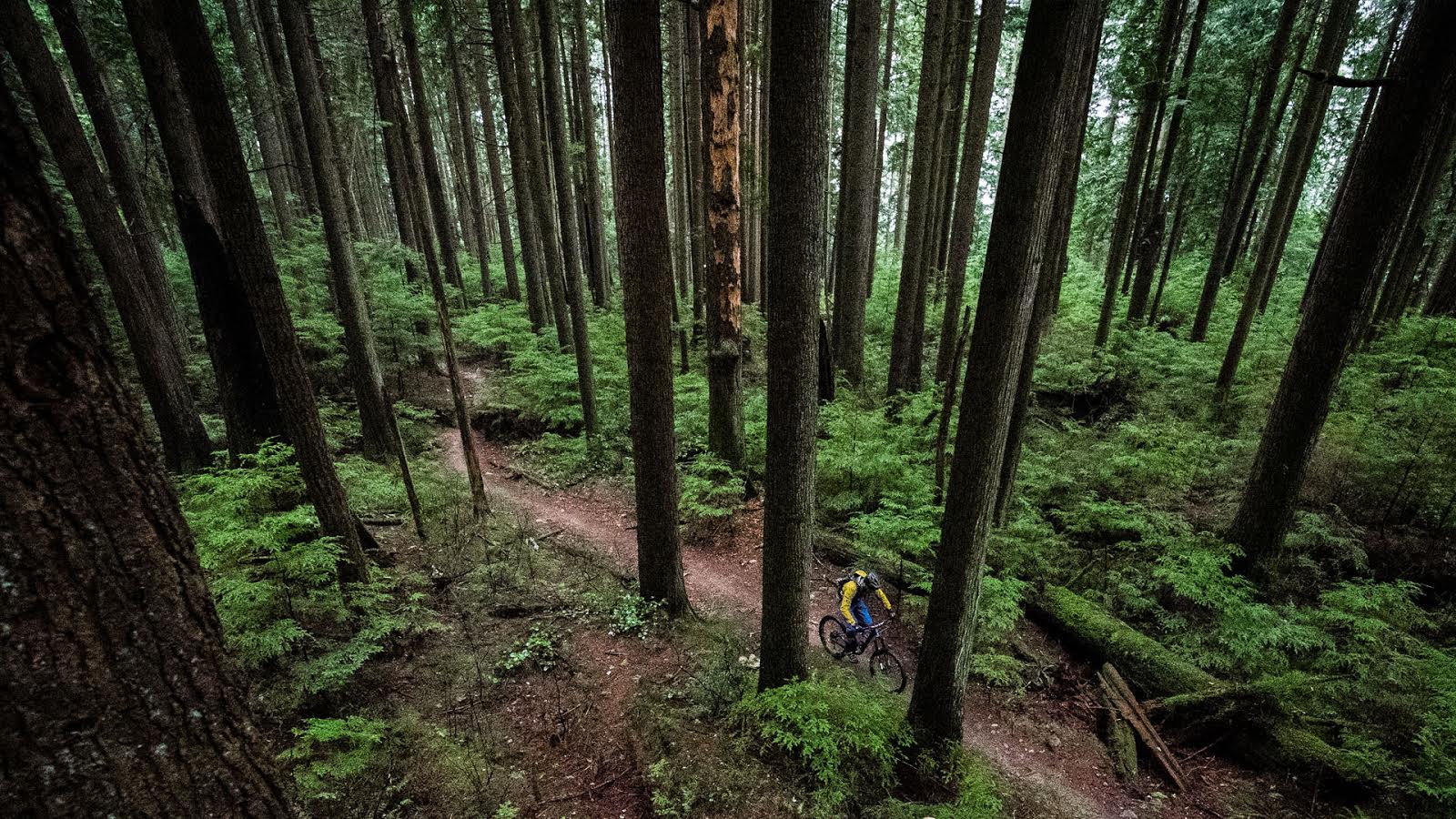 The Death of Freeride
Freeride is dead. As soon as I utter the simple statement I see hundreds of internet hands shoot up with a defense of the dying art, and hundreds more nodding in agreement with the pronouncement. Some rightly note that Peacock and Hopkins sealed this one up last year. Right then, let's go.
Let me first plant a seed to help us along the way: speciation is "the evolutionary process by which new biological species arise." Long story short, things change, and eventually they're no longer compatible with each other.
A cold, early summer afternoon with periods of torrential rain had Billy Jackson hiking his camera gear up the mountain to join me in seeking some cheap thrills. My primary Fromme bike was about to see some gravity-oriented changes and we wanted to document its successful pedalable freeride status.
Freeride used to be a pursuit of the people; now, it's the pursuit of professionals and niche enthusiasts. What's the biggest indicator of that? The one necessary element other than a person and a location – the freeride bike – is dead. Or, at the very least, it's been put out to pasture. I have spent the past few years in love with a dying breed.
Some readers may point out that the type of bike being used is not really a factor in what constitutes freeride. Well, this much is true.
Somewhere along the line in the past decade, the pro rider's freeride bike gave way to two offspring: the modern, low-slung, hardly-pedalable DH bike; and the lightweight 4″ dirt jumper or short travel slopestyle bike that might not even have two brakes.
Meanwhile, the everyman's freeride bike evolved into something else: a platform that is still popular on our chunky slopes, the pedalable 6″ bike that has come to be known as an AM bike. While you can look at certain examples along the trajectory of huck and proclaim the freeride bike is still alive, in reality it's grasping for breath.
Assuming it is actually dead, what was a freeride bike? We can point out various traits that we might expect to see on such a machine: descending-optimized, though still pedalable, with either a full length seat tube or a telescoping post; 7″ of travel at both ends; steeper head angles, higher bottom brackets, and shorter wheelbases than a modern DH sled; and a variety of other traits that we could banter about for hours. Before the speciation of a handful of new sub-categories, things looked like this.
Many bikes have been introduced in the general category in recent years, but very few have truly succeeded: the sub-40 pound pedalable 7″ bikes, really the only home for modern single crown 180mm forks; the "big slopestyle" bikes with five to six inches of travel but tiny seat tubes and often short top tubes to accompany; and the modern short travel slopestyle bikes that seem to be produced in such limited numbers that the companies know they're simply an FMB niche bike. Some of these bikes weigh half much as their progenitors.
What persists in the market are cheap, flickable short travel dirt jumpers and huck-worthy sub-40 downhill rigs. Freeride may look like the marriage of these two, but it was really the progeny. A common thread of the new generation is a general reluctance to pedal them anywhere but downhill. Are freeride bikes destined to an eternity where they decorate our man caves, good only for an occasional chuckle and a fond memory?
The attempt to turn the little white Fromme smasher into a shuttle-bound DH sled had failed; the 23″ top tube proved to be too short when the bike got up to speed under my 6 foot frame. The Voltage FR's tight rear end and short top tube indicates a relationship to dirt jump bikes, and while it could host 7 inches of travel front and rear, I liked it better with less junk in the trunk.
By the time Billy and I lined up a shoot again, the Voltage had been stripped to all but its guts. However, the bike didn't matter. We had unfinished business with a big mossy green thing.
Coming out of that cold shoot with the Voltage we had scoped an old line, just off the beaten path. The forest was absolutely perfect for it – better atmosphere than we'd had all day: wet, mildly foggy, and silent – but I just couldn't conquer the relic that day. Billy and I resolved to call it off on the agreement that we'd come back and hit it when our schedules lined up again.
Our paths don't cross as often as they used to, but the day came and the shoot was a success – but you'll have to wait to see the finished product. On the plus side, I can assure you that freeride isn't dead – but the bikes have certainly changed.
---
Is freeride dead, or is Morgan just dreaming? Chime in below…