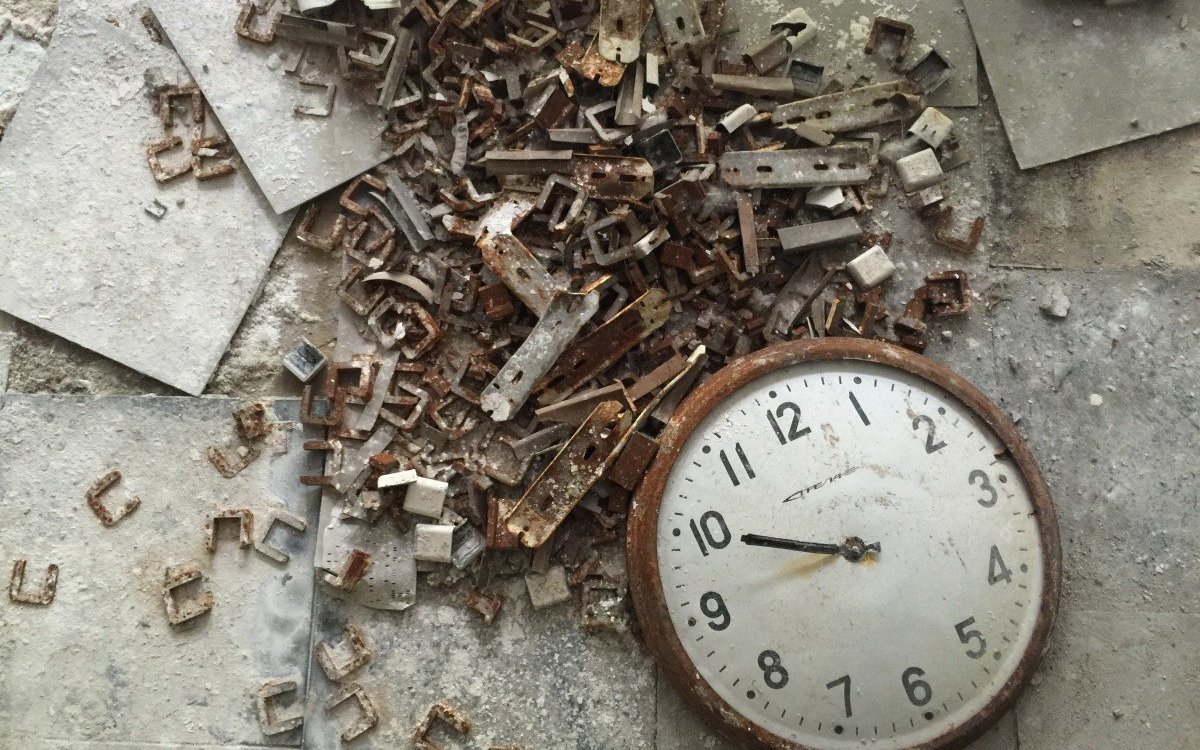 Beggars Would Ride
The Art Of Being Wrong
My dad possessed an enviable self-confidence. He was an engineer, and as with many engineers, there was this combination of intellect and curiosity and capability that could easily be mistaken for arrogance. I went toe-to-toe against that intellect during my formative years, and lost every time. I am still unpacking the legacy of those lessons. It is fair to say that I did not inherit that unsinkable self-confidence, because I doubt just about every single decision I make, but it is also fair to say that maybe my dad was just smarter and more driven than I am. But then again, it can be hard to discern where wisdom and intellect diverge or intertwine, and confidence goes a hell of a long way when people are looking for answers or guidance.
Why am I talking to you about my father? Well, it's November of 2022. On November 2nd, 2012, at 4:42a.m, Fred Ferrentino finally – after 17 very long and messy months ­– grew weary of arguing the point with his pancreatic cancer and decided to run down the curtain and join the choir invisible, so to speak. Before anyone accuses me of being glib about this, let it be said that Fred Ferrentino would NEVER pass up the opportunity to pull a Monty Python quote into a conversation, regardless of context. So, Fred and the fabled Norwegian Blue ("beautiful plumage") share a symbiosis that I view with respect and love. And since this month is Fred's 10th deadiversary, he gets to have his parrot sketch moment.

But, as Fred would attest, getting fitter when old is a whole lot easier than trying to get fit when dead.
I was holding his hand when he passed. The act of being present, unable to change the direction of this arc, helpless but fully committed to being there, remains the most painful thing I have ever experienced but at the same time this was the single most profound lesson he ever handed down to me. It needed no unpacking at all. Pay attention, the lesson said. This is where we all go. The clock is ticking. This, at the relatively late age of 47, was my first fully immersive encounter with mortality. Fred's last words were "Ahhhh, suck" (he hated to say the word "fuck", so would supplant "suck" instead when, in those rare instances, his self-assurance didn't glide him through whatever was going wrong). As I stood there bawling, holding his lifeless hand, he then let out an impressively long and sonorous fart. Because that's just the kind of guy he was.
Fred was not one to dwell on the past. He wasn't given too much to speculation about the future, either. Logic driven but incredibly broad minded and curious, he had me read "Be Here Now" by the time I was eight, and supplemented my metaphysical education with a steady diet of junkyard sourced motorcycles during my teens, because "the best bikes are the ones that teach us how to speak to them." Oddly enough, he absolutely hated "Zen And The Art Of Motorcycle Maintenance." Much as I would love to prove how different I turned out, how I'm absolutely not a chip off the old block, I can't stand that book either. But I digress…
Another of Fred's favorite quotes was: "Even a broken clock is right twice a day." He was a first rate contrarian who in spite of his extensive education loved nothing more than rolling the dice and seeing what would happen; whether that involved driving fast on wet roads with bald tires or experimenting with Hugelkultur garden beds or building a new steam boiler for polystyrene bead expansion. When things went wrong (sometimes spectacularly), he'd shrug, and say "Suck. Well, back to the drawing board." When things worked, he'd smile wryly as if he expected that outcome all along, and then with a wink would trot out the clock quote.
For much of my life, I was obsessed with being right. I wanted to be the guy who had the answers, who knew why things were the way they were, who, like my dad, knew how to fix things and make them work better. Not surprisingly, I swallowed a whole lot of my own pride along the way. Fred managed to make being wrong look like an incidental casualty that sometimes occurred as a result of being right almost all the time. Me, I felt like being wrong was the way of the world, and that for all my yearning to be the guy who had the right answer, inevitably, the inexorable gravity of cosmic wrongness would prevail. But I sure took some emphatic stands:
Cell phones with cameras? What a stupid idea.
Turbodiesels? Why bother?
Wikipedia, the encyclopedia that anyone can edit? Give me a break.
Print media is too powerful an intellectual institution to ever fade away. The written world will always be our most valuable form of communication.
Social media is a short-lived fad. It'll never really have an impact on how we behave.
There's no way we won't, as a species, evolve to ensure our own preservation before we overrun the planet and its resources with our own hubris, right?
See what I mean? Let's not even get into the chapter and verse of how wrong I've been about bikes, and how often I've been wrong. Besides, I already went there.
On November 2nd, 2012, I stopped caring about being right. Mortality had entered the conversation, and suddenly being right just did not seem to matter so much. It took a while to understand this, to relax my grip on the notion that facts and being right are just a couple data points that ultimately lose relevance when set against the incomprehensible infinity of the cosmos and our own incredibly limited time here in these skinbags navigating that enormity. We are all going to die, regardless of how often we are right, regardless of how smart we think we are, regardless of how important that makes us feel. I use "we" here, but really, I have no clue how other people work through this.
Meanwhile, I'm here, writing a column for a mountain biking website, and have just spent somewhere in excess of a thousand words not talking about mountain bikes at all. Except for this: For the entirety of this month, ever since heading to Spain the day after my father's deadiversary, I've been riding a whole lot. And I've been thinking about riding, about bikes, and about mortality.
That trip, especially considering the timing of that trip, made me realize that while I am continuing to evolve as a rider, I am not evolving anywhere near as fast as the sport is evolving. And that, really, everything I thought I knew about bikes is potentially just useless arcane trivia. I need to get fitter, but I am getting older and it turns out that getting fitter is not as easy as it is for young people. I need to learn some new skills. But hitting the ground nowadays hurts in ways that it never used to, and takes a whole lot longer to recover from, and lately my friends have been snapping their femurs, or suffering brain traumas, or getting pacemakers installed, and damn, this mortality shit is real.
But, as Fred would attest, getting fitter when old is a whole lot easier than trying to get fit when dead. One of his other favorite sayings was from a magazine ad for OB tampons. He had the ad pinned to the corkboard in our kitchen for years. You can't make this kind of shit up. The image was a sort of blurry one of an athletic woman stretching. The words accompanying the image read: "Because life is not a dress rehearsal."
I'm more than willing to be wrong about this as well. But I'll cautiously edge my old dog self toward learning some new tricks anyway, while I still have time.