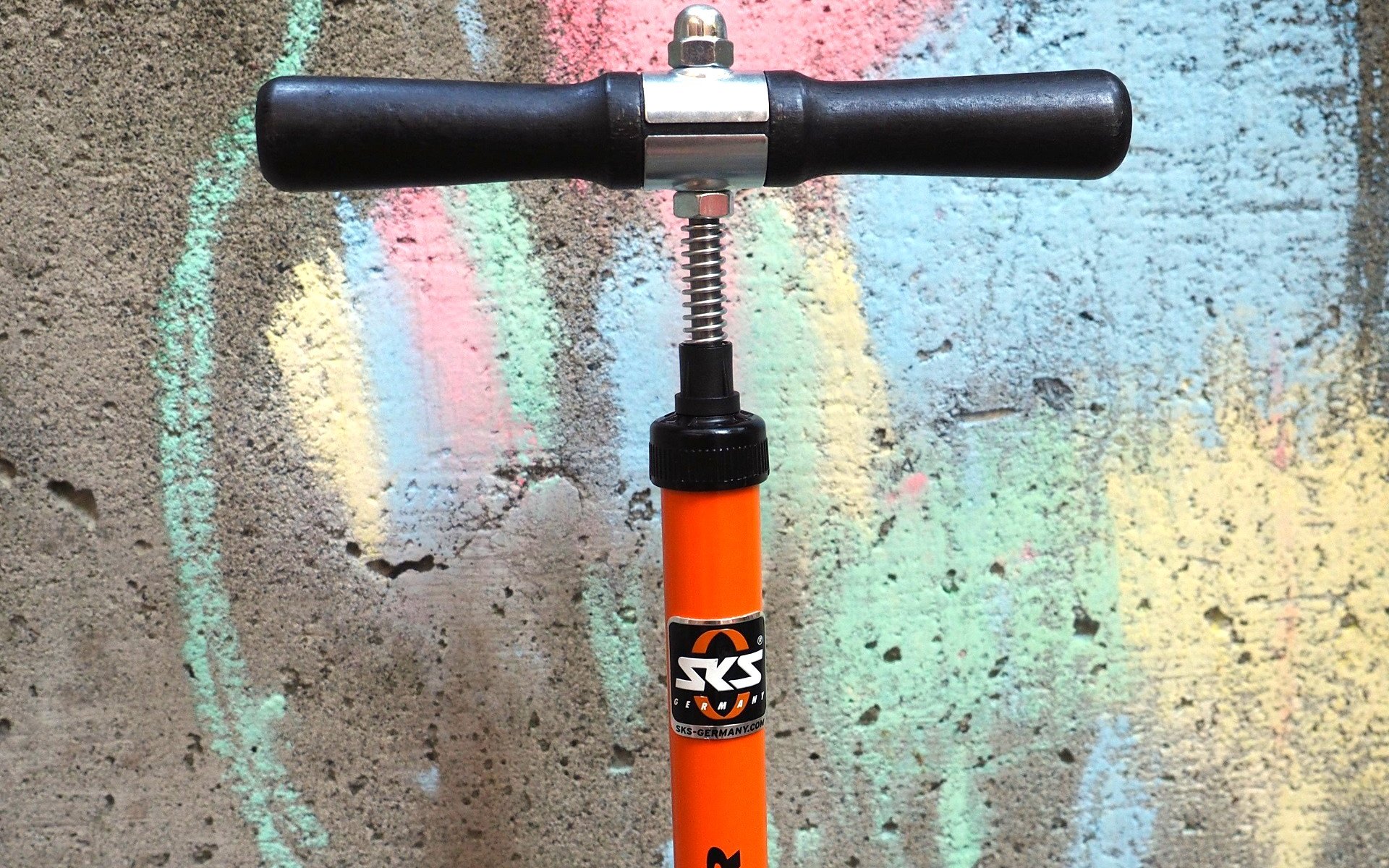 REVIEW
The 56 Year Old SKS Rennkompressor Floor Pump
Your Grandparents' Floor Pump
SKS introduced the Rennkompressor floor pump in 1966 and it has remained practically unchanged since then. The handle is made of wood. The barrel, piston, and base are all made of steel and, yes, it's more than beefy enough to double for home defense. Though you can spend more, what started life in the 60s as a truly premium floor pump is still a relatively expensive item at 87 USD or 115 CAD. Amortize your life, right? It should last you forever. Today, every SKS Rennkompressor is still made in Sundern, Germany.
It's worth saying up front that if you're trying to air up tubeless tires with a floor pump then you might not have the Rennkompressor on your short list. It will easily hit maximum road pressure quickly and smoothly, but it doesn't have the initial oompf of high volume, low pressure pumps that can be the difference between successfully mounting new rubber at home or heading to the bike shop. Still, keep this pump in the back of your mind if you ever need a solid gift for a nice functional person.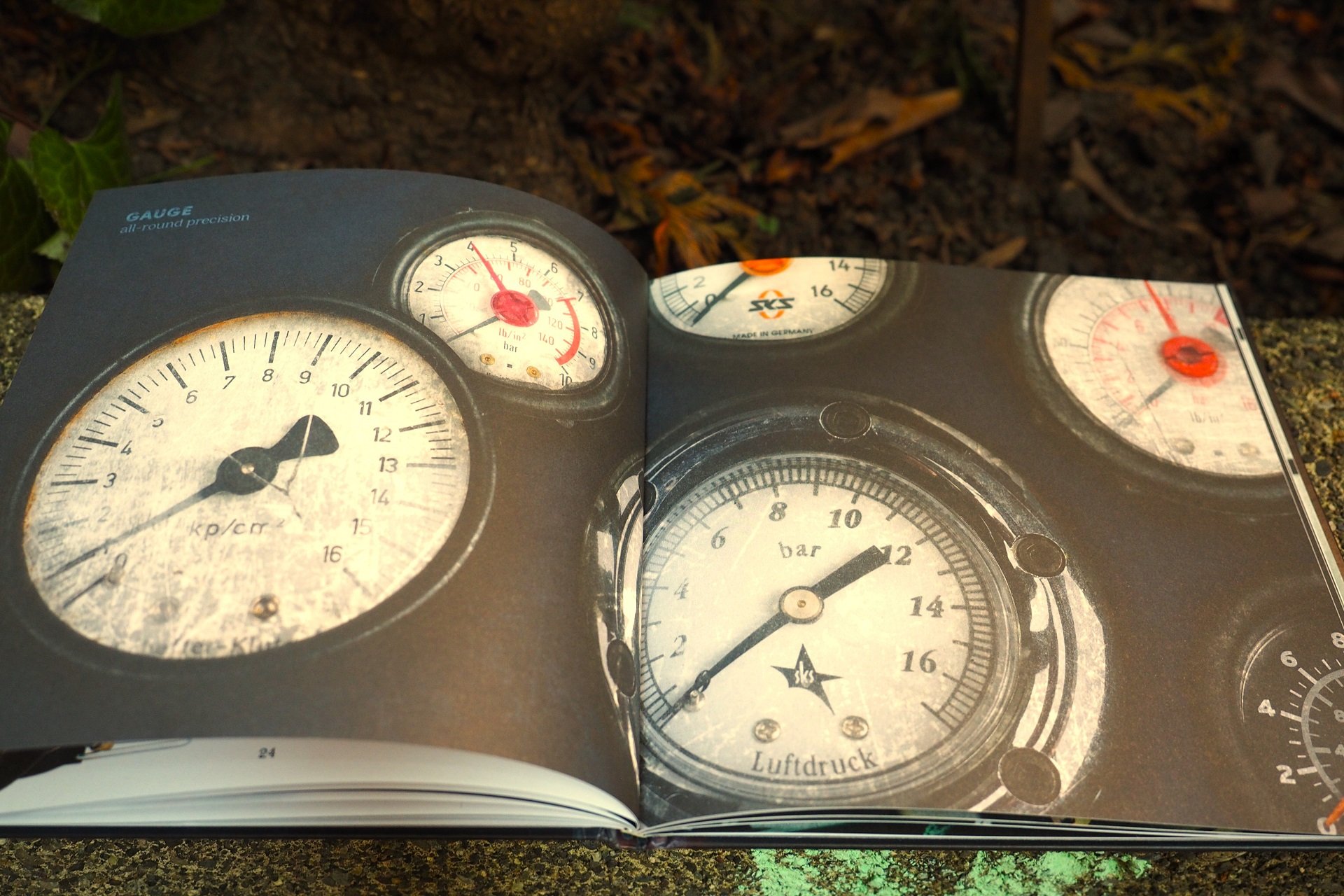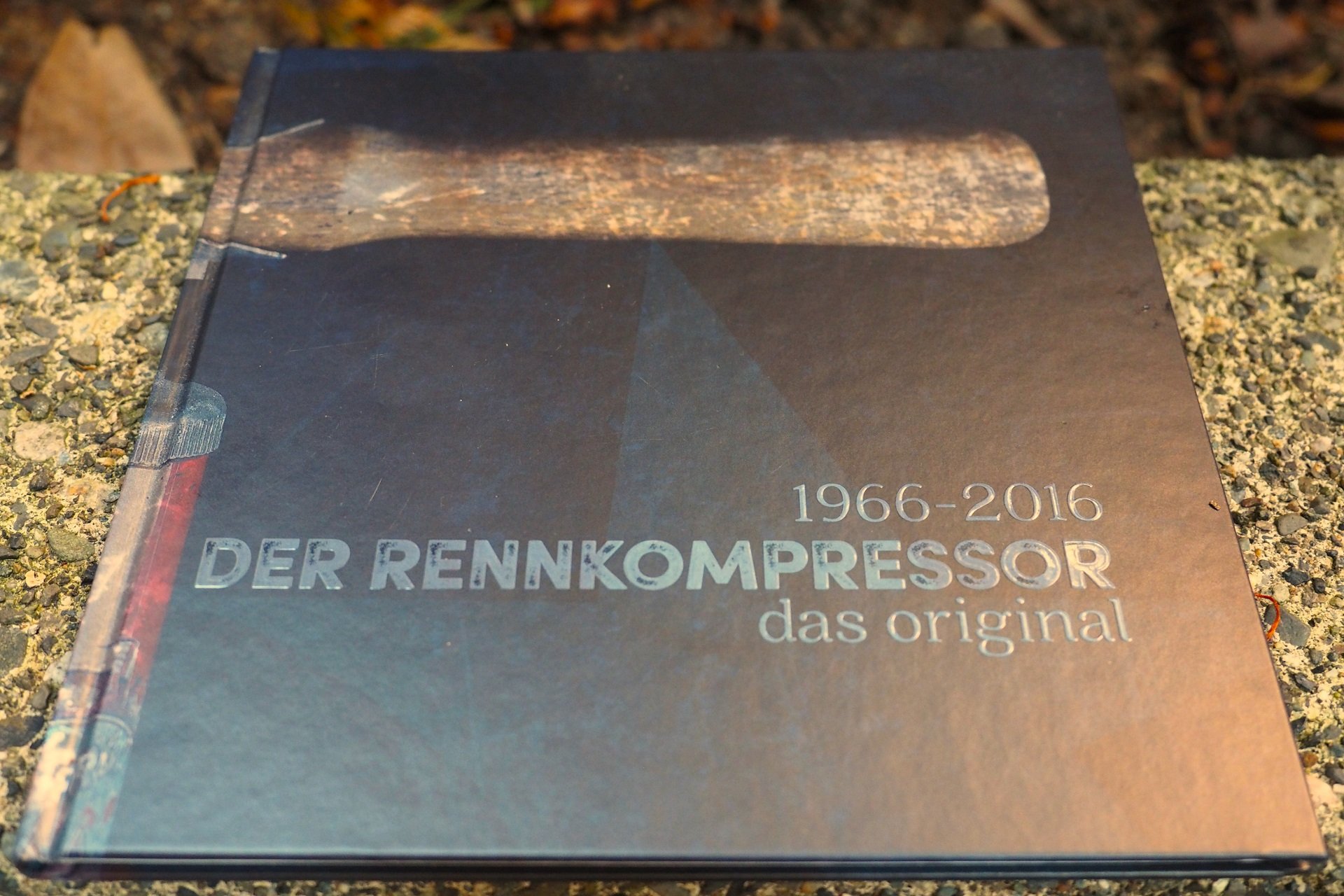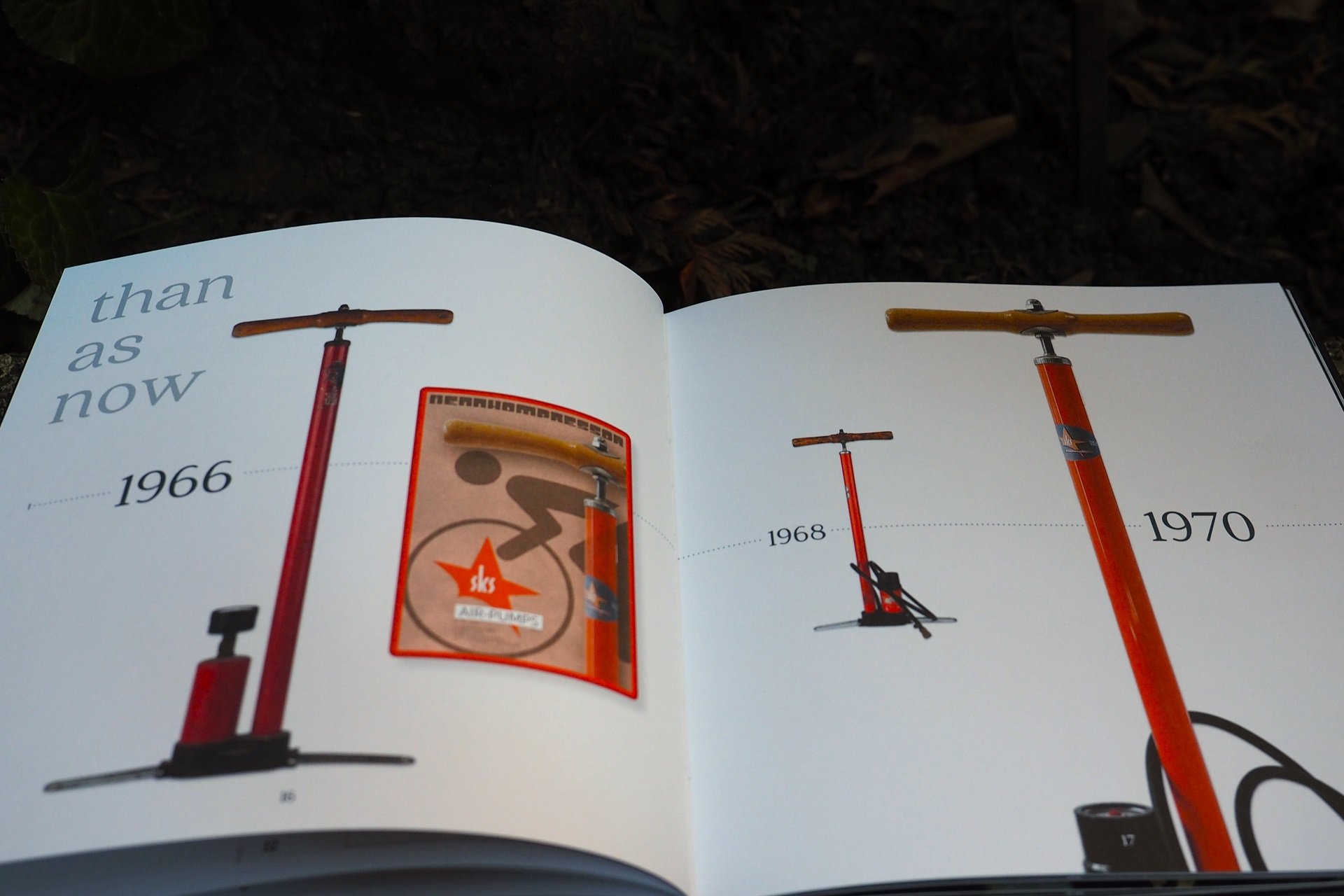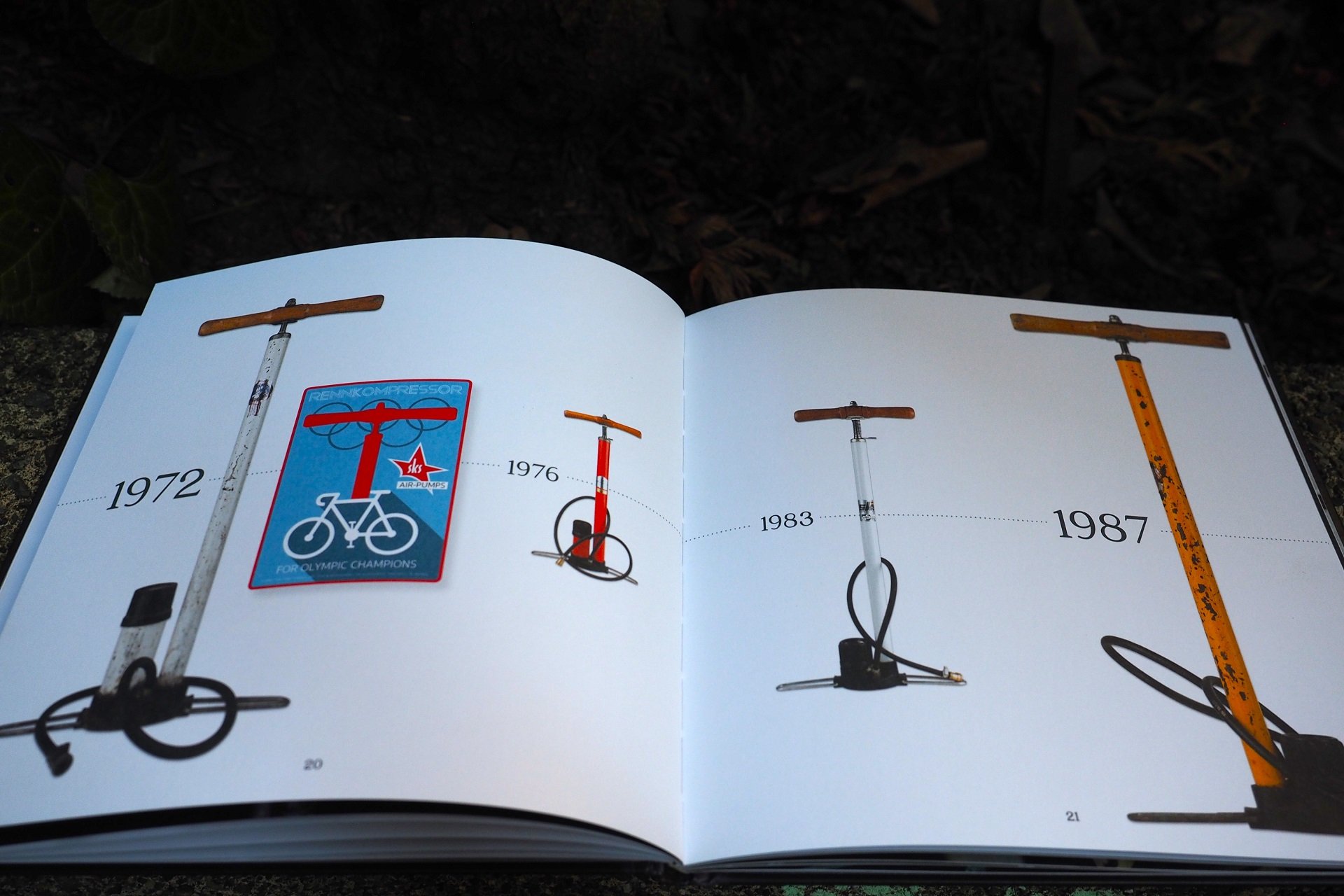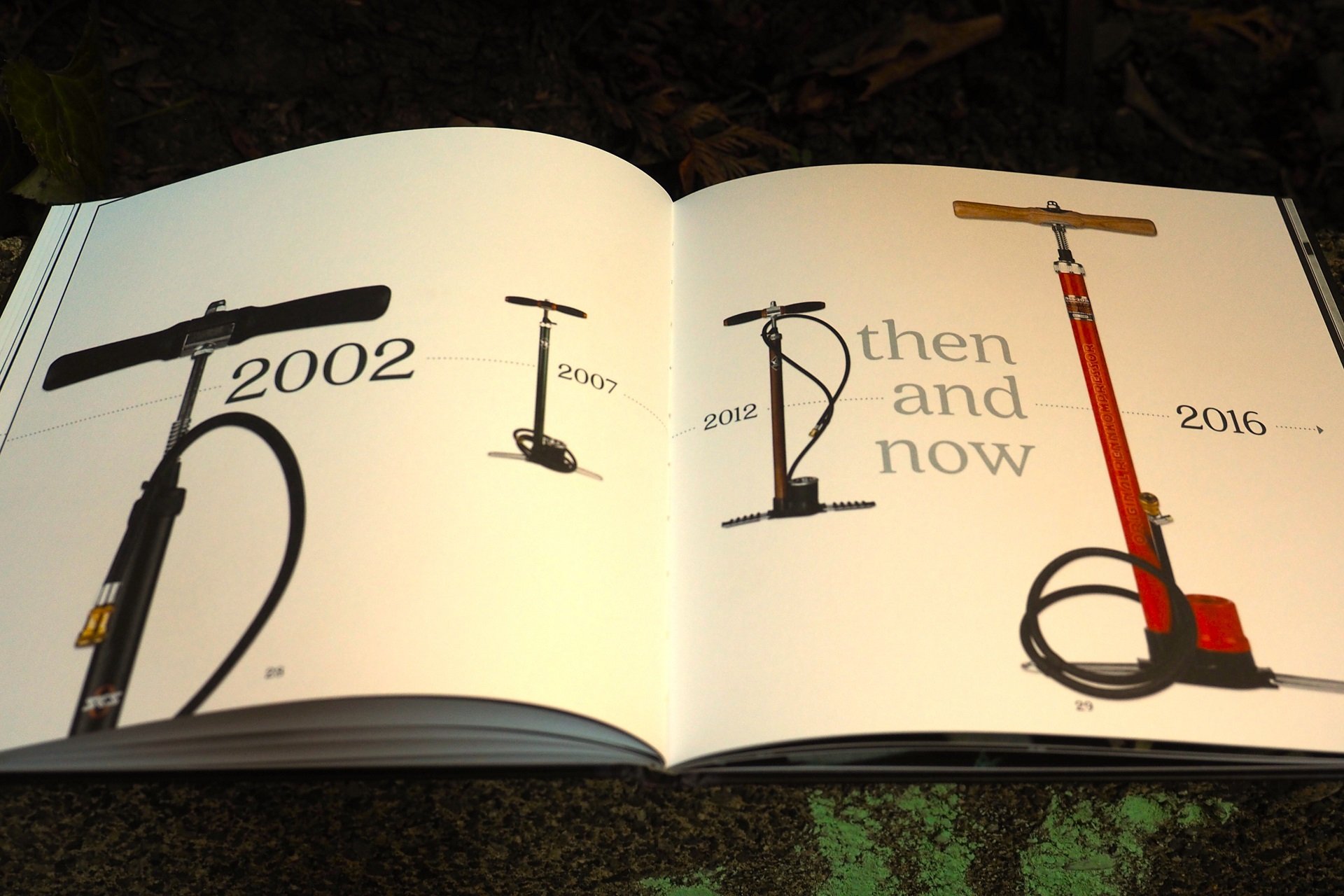 Between home improvement projects and my hobby of helping friends out with last minute bike repairs the night before a big ride, I have an apartment-friendly (ie. quieter but not silent) air compressor for tubeless installs. I still prefer to use a floor pump for airing up my tires before a ride or after I add sealant, and even for mounting tires that have been trained on where to go in the rim, but that doesn't require a higher volume option, so for me the world of floor pumps is my oyster bar. I have a history of those pumps getting gunged up way faster that I'd think, not to mention gauges faltering or not being accurate - even to themselves. Both at home and working in shops, a lot of the super premium pumps don't last any better than the basic value buys.
I've been using the SKS Rennkompressor quite a lot this summer and so far it's as good as new. We check air pressure before every ride so that's a lot of pumping. Even so, I've been thinking about taking it to the shop and seeing how it holds up in more commercial setting. My family's four mountain bikes take between 12 & 15psi front and 15 & 19psi rear on my digital gauge. The reading on the Rennkompressor's gauge is useless at those pressures but they are consistent enough that I'm regularly able to achieve those numbers (due to understanding the way it's 'calibrated' -Ed). On our commuter and groad rigs it's a non-issue of course.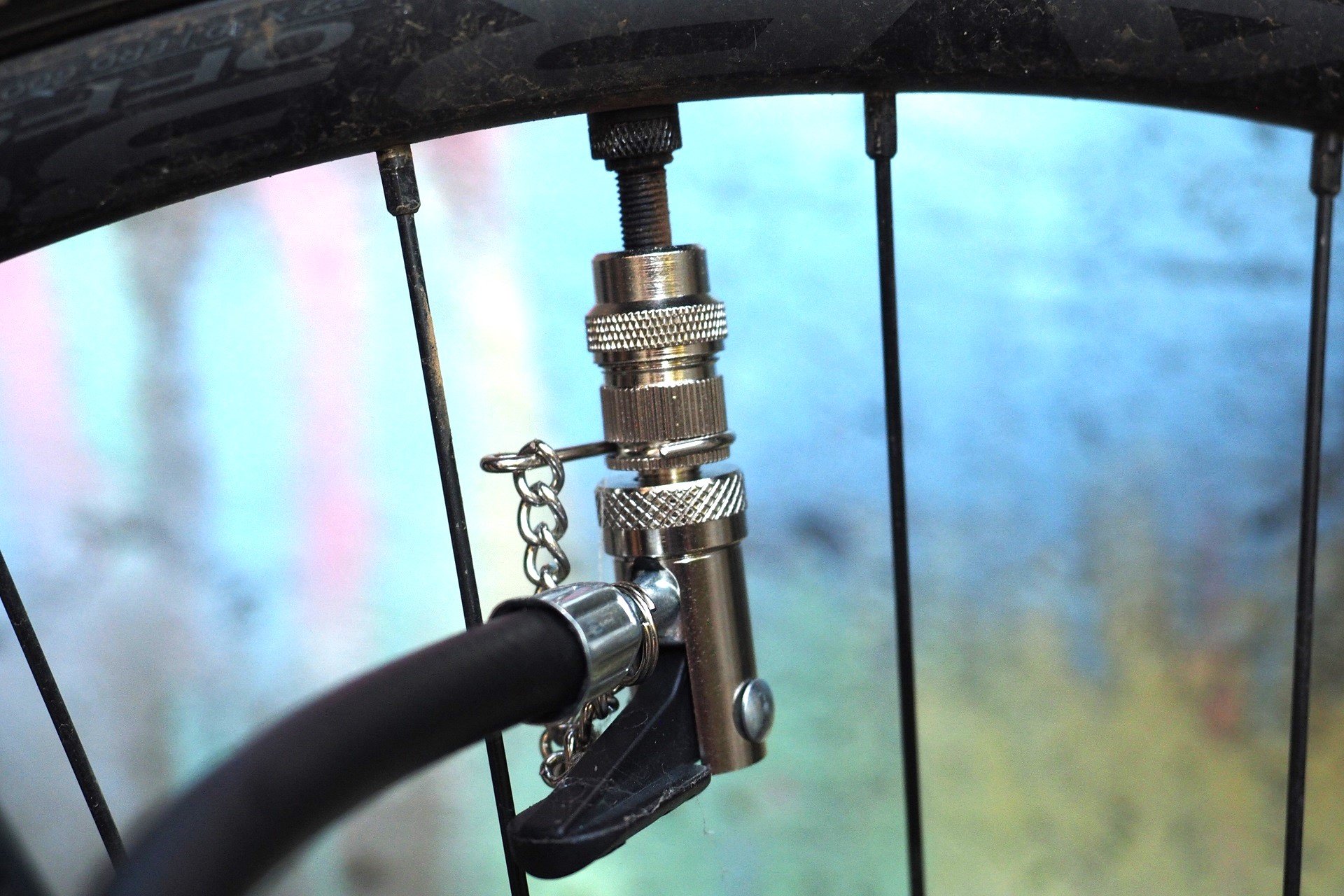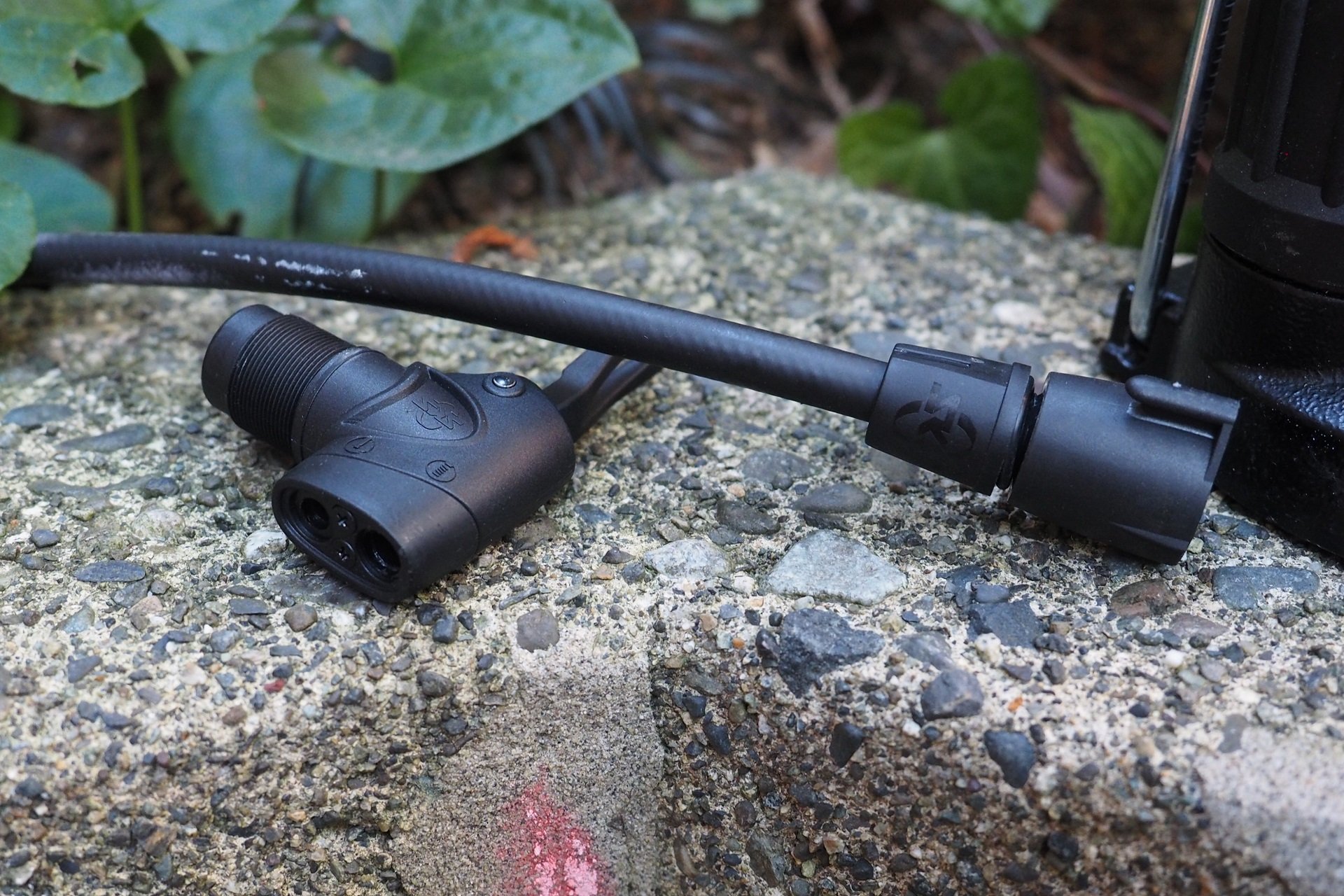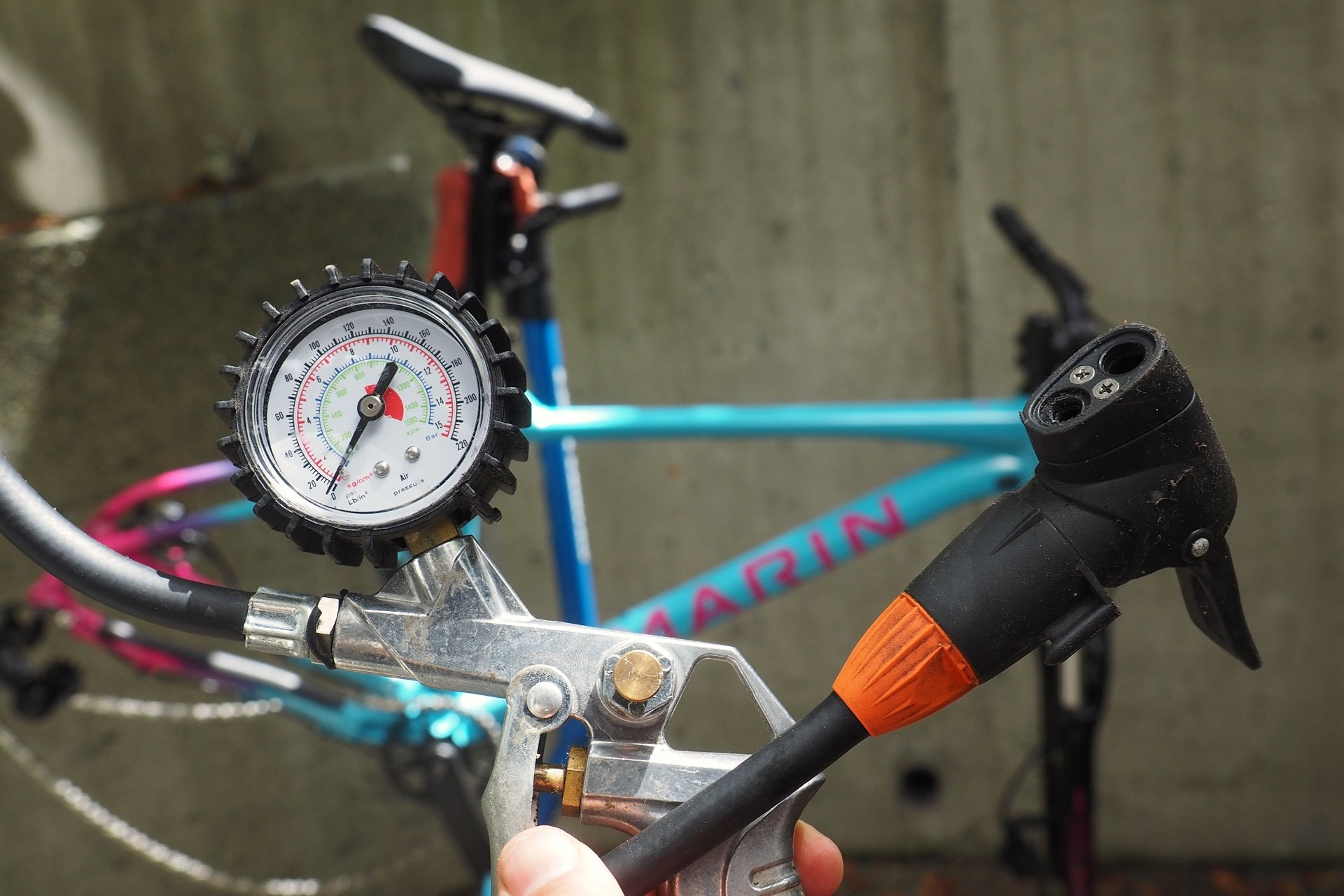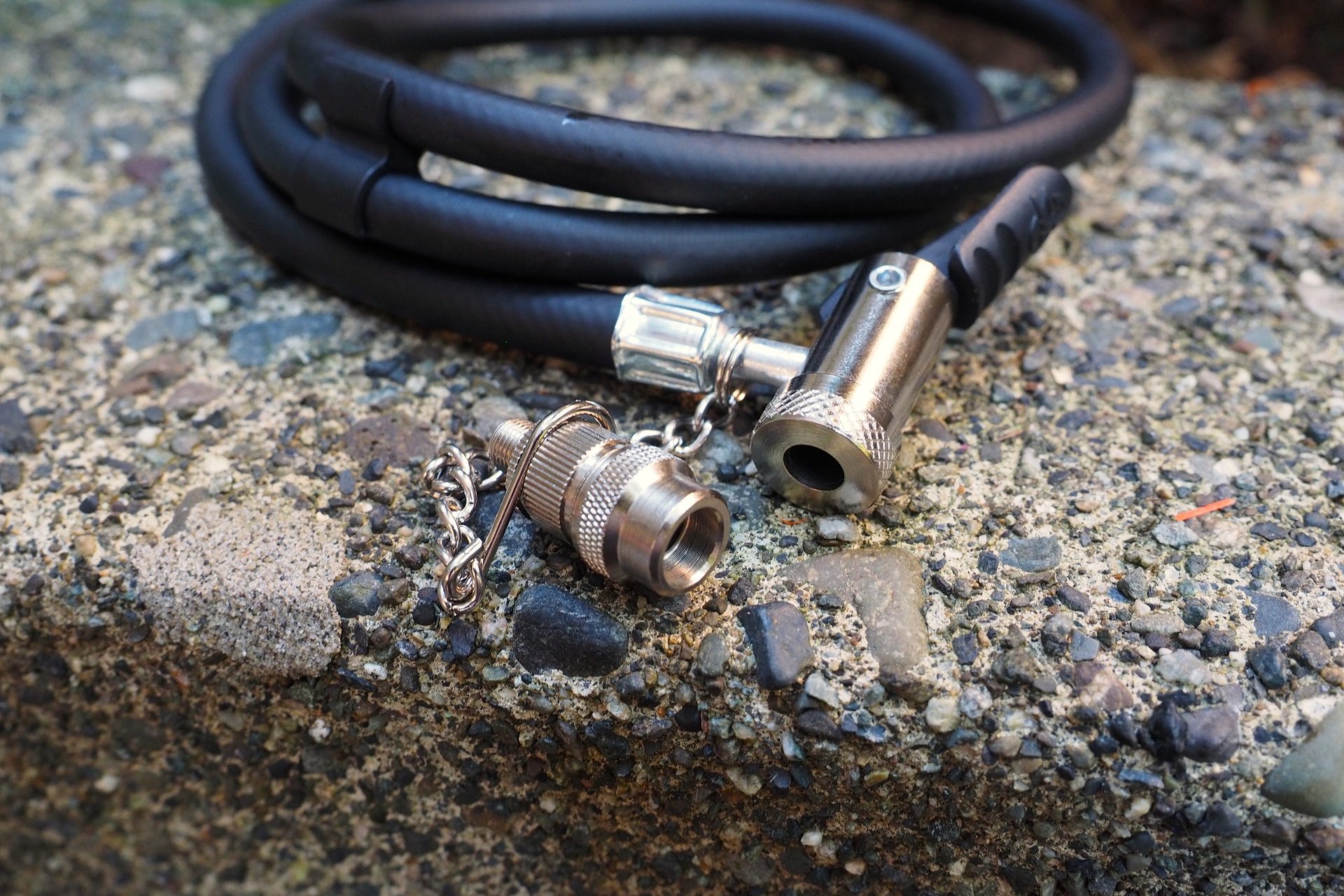 As noted in the captions above, the SKS Rennkompressor is available with a couple of different head unit options. I have a lot of experience with their simple multi-select Presta/Schrader head as that's what I use with my air compressor, but the classic head seems like the only choice for a classic pump. I leave the Presta adapter in most of the time and it's a simple push-on, pull-off scenario. It works well even with my Presta valve cores removed. Actually, the SKS Schrader to Presta adapter is readily available separately for about 9 USD | 12 CAD and I think it's a shop quality option whether you're adapting the head of a pump or that of a compressor.
Being a pump that's fully serviceable and very well-supported, you can of course buy individual parts including multiple hose options. SKS does a good job of publishing service parts lists so it's easy to order the correct bit using their part numbers. For example, here's the basic parts options for the Rennkompressor. Including seals.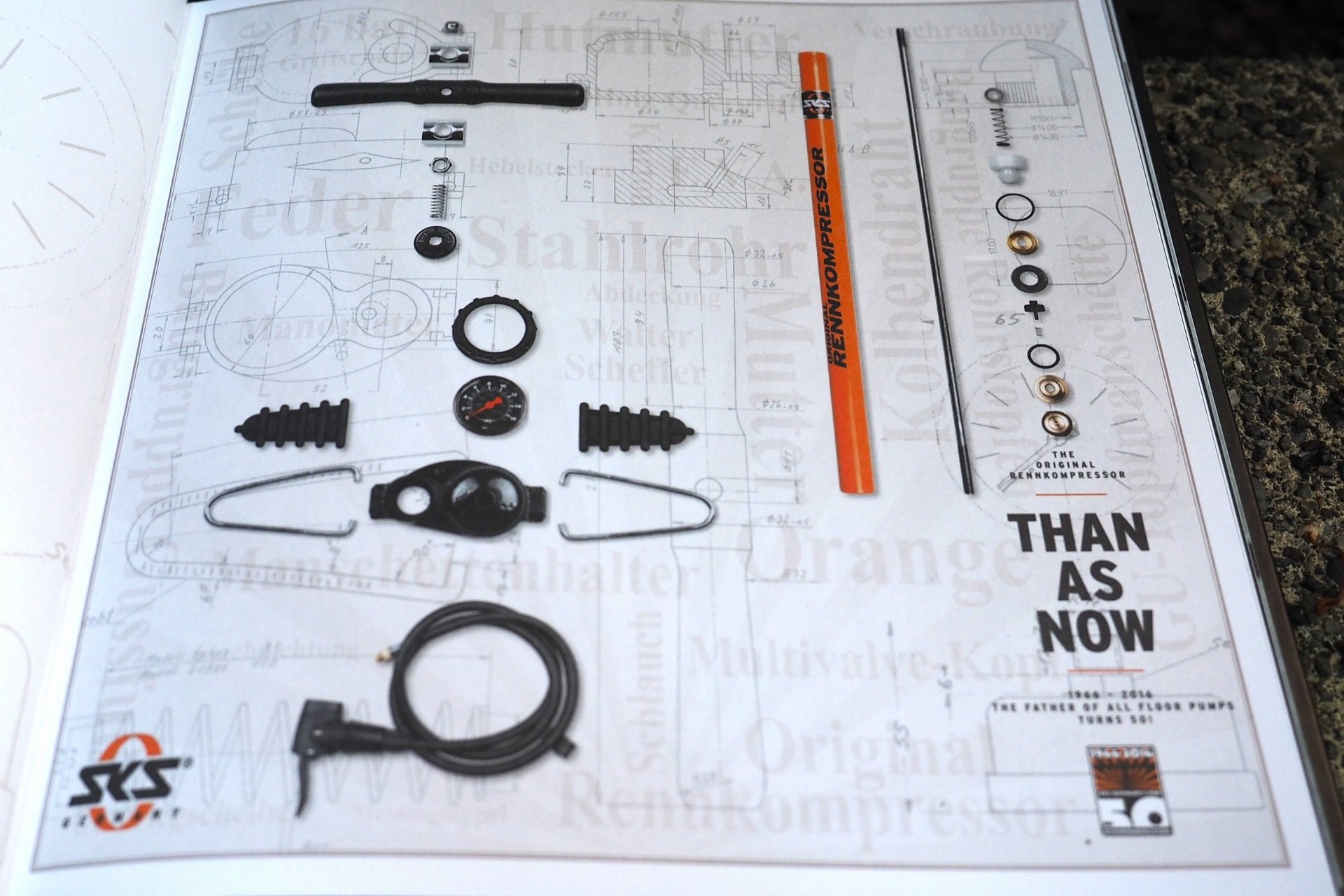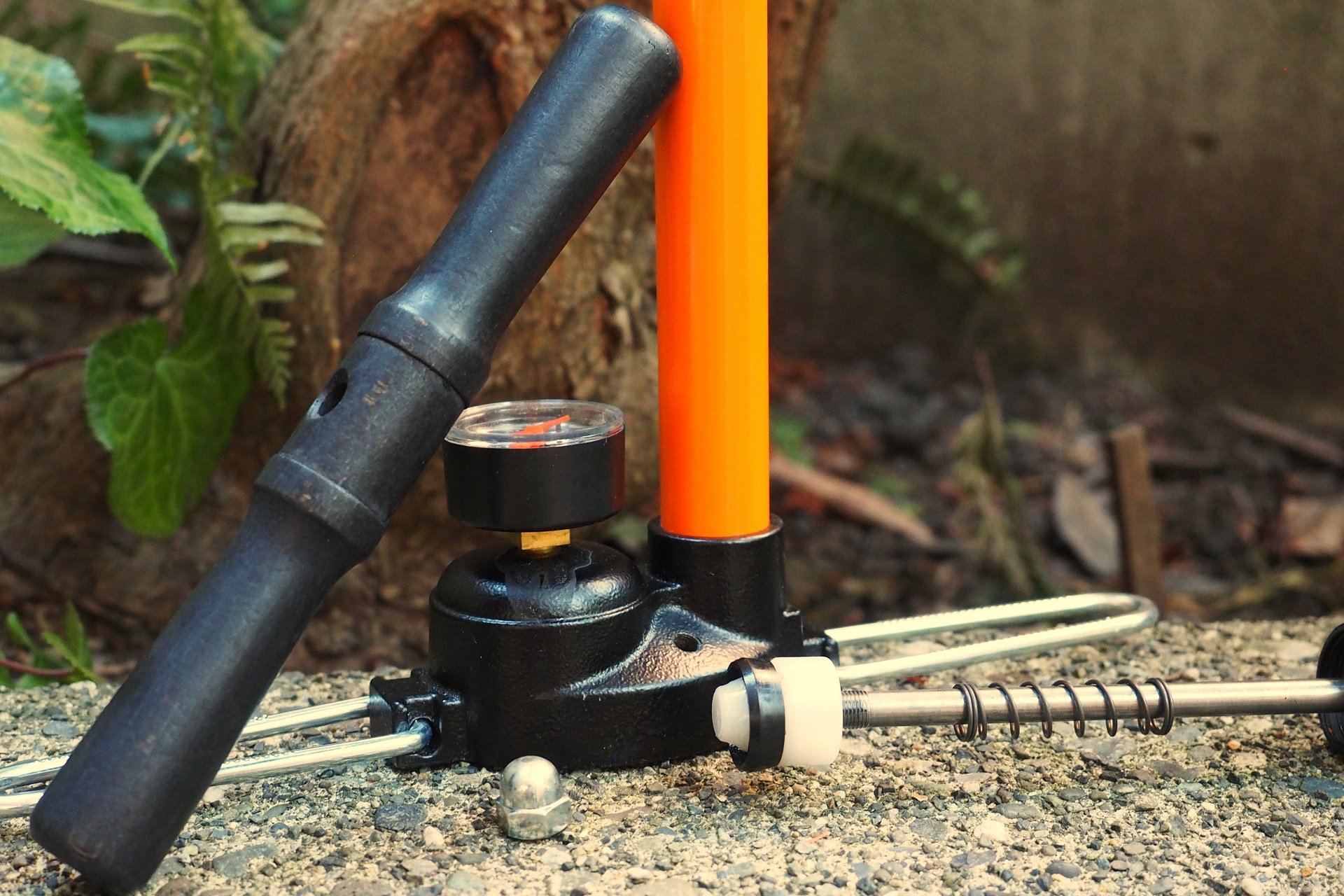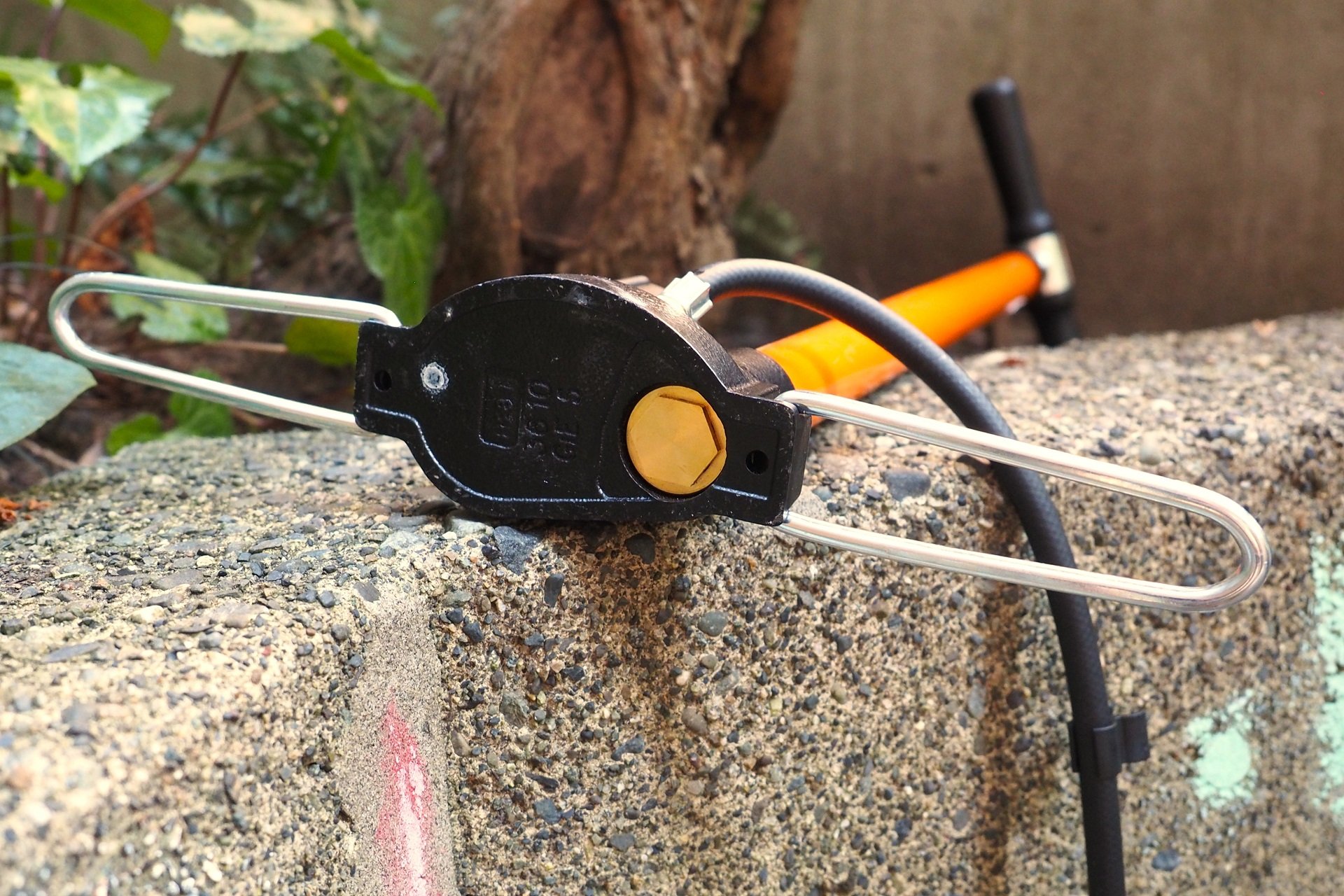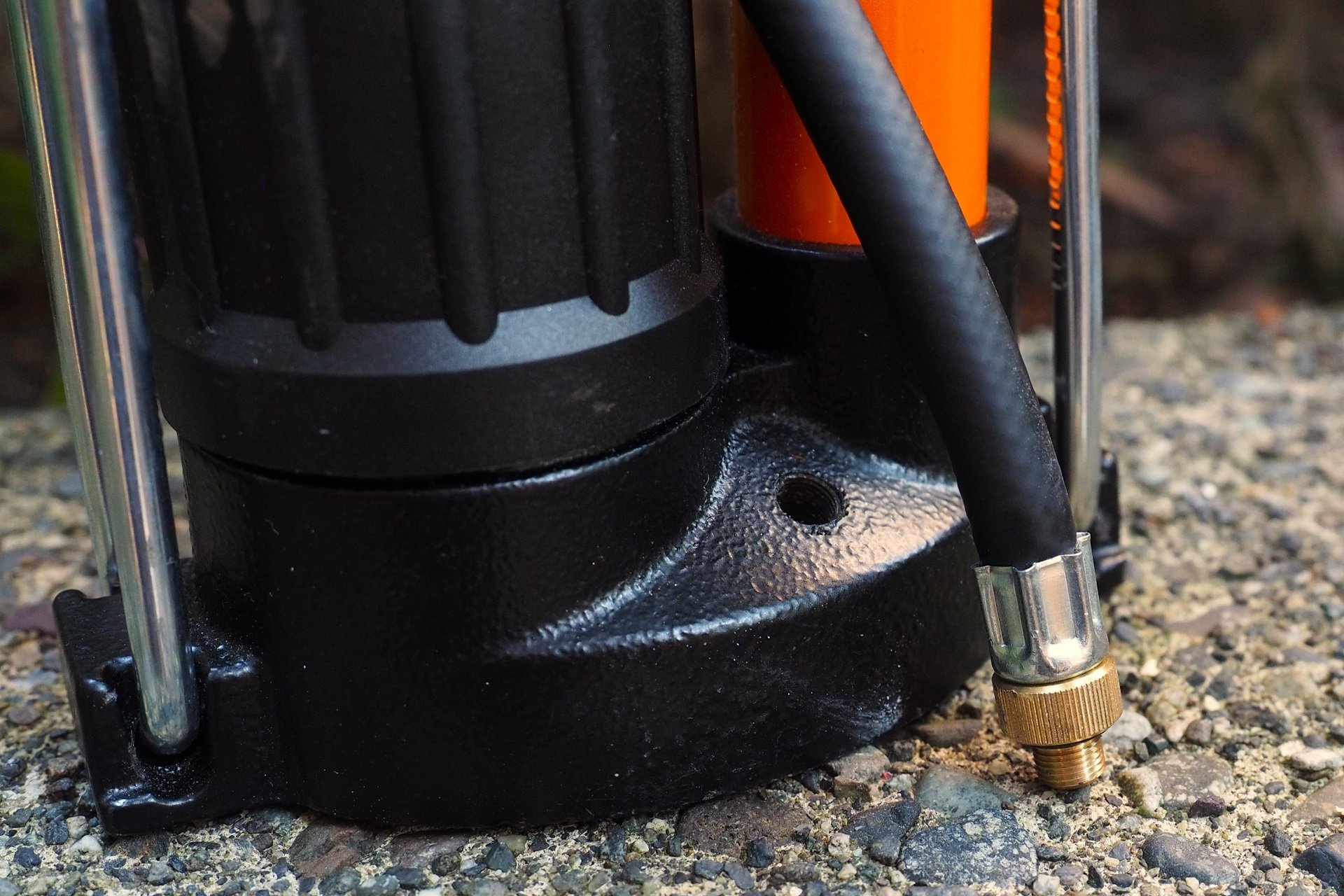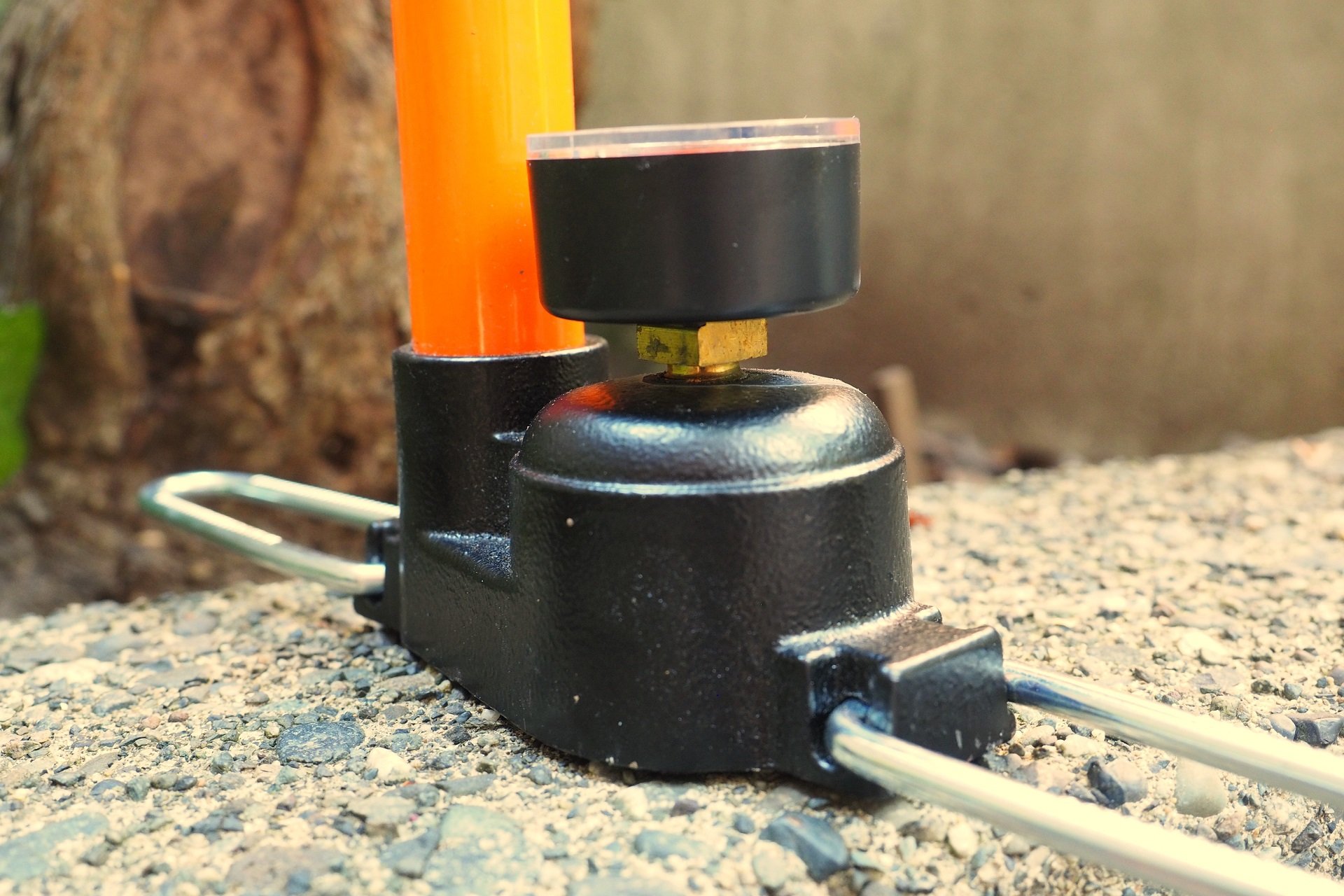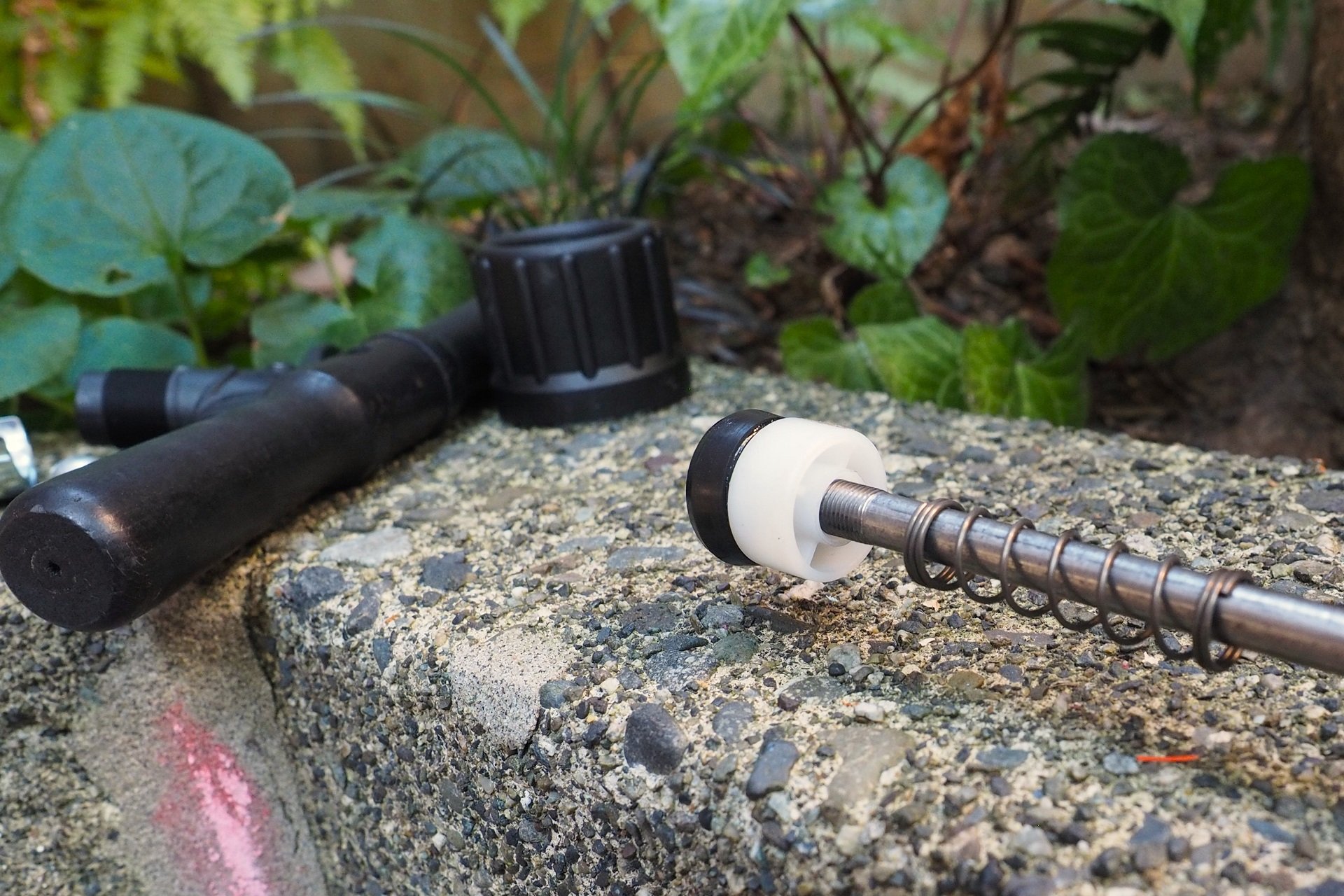 I don't have many things I'd call collectables but I would include the Rennkompressor on that list. It looks wonderful just sitting by the front door and the fact that it serves a practical purpose so well makes it that much better. The action is very smooth and this floor pump is lovely to use. Just so I could say I did, I pulled the valve cores out of a couple of wheels and seated a couple of tubeless tires: a 2.6" Bontrager SE4 and a fresh 2.8" Specialized Butcher - and things went off without a hitch - but if I didn't own a compressor I'd probably still lean towards a lower pressure & higher volume option.
The SKS Rennkompressor is such a nice piece of history that I've started regularly suggesting it as a wedding gift. The happy couple will have it forever. Or how about as a present for a house warming, graduation, new job, retirement... I mean, look out friends and family, pumps for everyone! Really, I think it would be a nice gift for any bicycle fanatic on whom you're willing to spend a c-note.
You can find the Rennkompressor at your favourite local bike shop or online at SKS for 87 USD | 115 CAD.