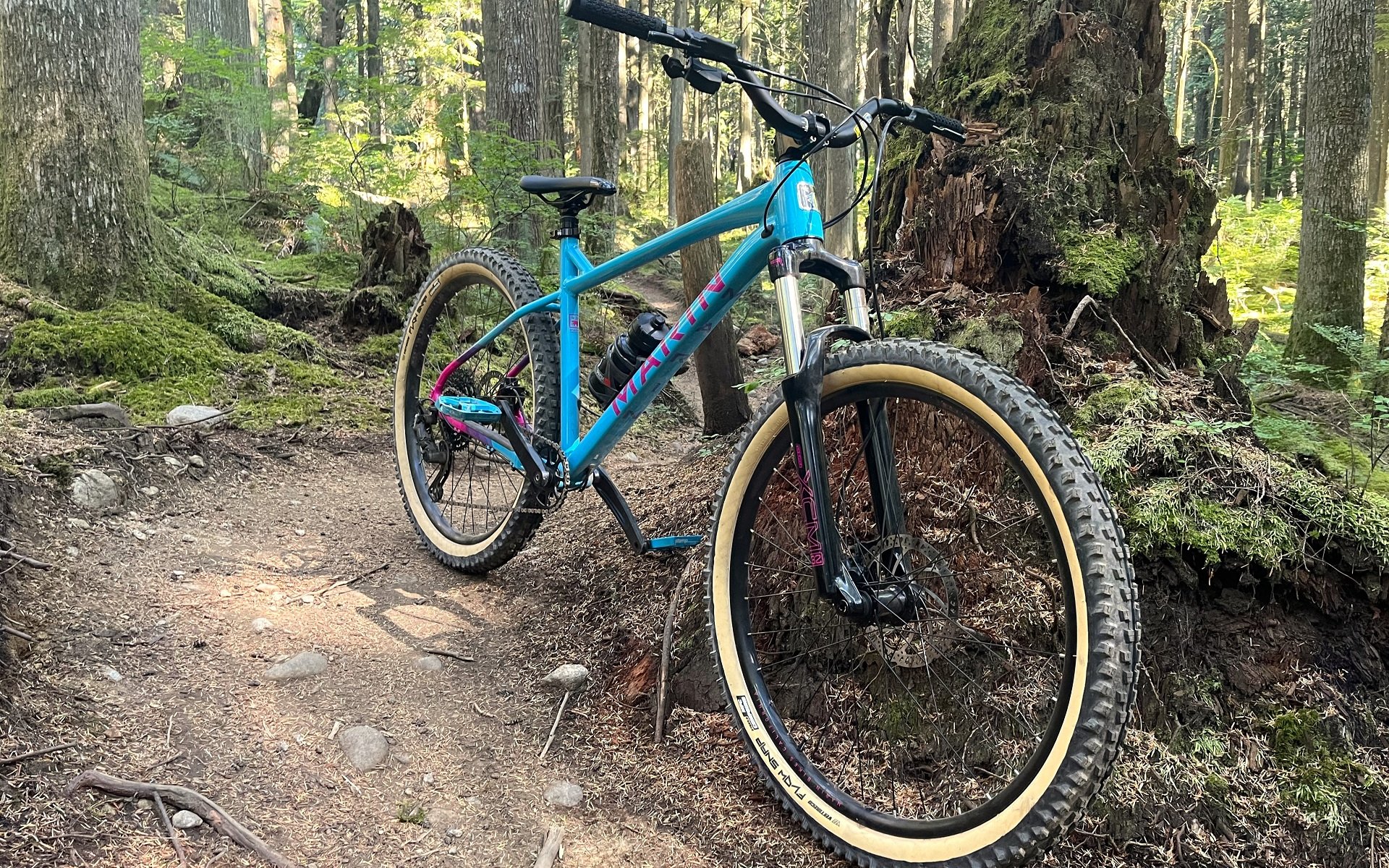 Budget Bike Review
The $1100 (USD) Marin San Quentin 1 Hardtail
Forking Indecision
I've spent more time thinking about the spec. of this Marin San Quentin 1, than any bike I've reviewed. Probably more than any bike I've owned. The geometry is solid because good geometry is free. The MicroShift drivetrain is solid because it's the best shifting and most durable option below the price of Shimano Deore. The Tektro M275 brakes are reliable and easy-to-bleed, with performance that meets my expectations for a 1350 CAD | 1100 USD mountain bicycle.
The 27" wheels make sense to me for the application and the Vee Rubber wire-bead tires aired up tubeless easily enough. Tires would be an early upgrade but I don't think I'd want to spend a North Shore winter on any tires included on a bike at this price. The Marin-branded i29 rims and handlebar (5° up, 9° back, 780mm wide, 28mm rise) are solid choices that appear on their bikes for double the price. In fact, the only real complaint I have with the SQ1 is the crankset. That wasn't always the case though.
During the first few rides, I was writing endless notes about how the SQ1 should really come with a proper Plus-sized tire, a 2.8" or 3", a proper wide i40 rim, and a rigid fork. Bonus points if the said fork is painted to match the bike. I still believe that if the intention of the bike was for more-advanced riders to be paying an American grand for a bike, rigid would be a great way to go. But, as a few of my bike shop friends pointed out, this bike is not for me. It's for folks who are breaking into mountain biking on a tight budget, trail riding casually, or simply wanting a solid bike that doesn't limit future options as much as a hybrid or more basic hardtail, and none of them is buying a bike without a suspension fork.
I transitioned to thinking the SQ1 and SQ2 should be combined into a single rig that splits the price difference between the two; keep the MicroShift drivetrain and Tektro brakes of the SQ1 and add the RockShox Recon air fork and better crankset of the SQ2. If you're going to have a suspension fork, it might as well be one with an adjustable spring rate. There's precedent to this build; it's almost exactly what Marin did with the 24" wheeled version.
I came around to the truly-basic coil SR Suntour fork following two interactions with my youngest brother. He's never had an interest in mountain biking - he does lots of other cool stuff - but my nephew is beyond keen and he's a good dad. We were going for a ride at Thornhill, Maple Ridge's little gem of a mostly-Blue-trail network, and he asked me to bring a shock pump because the fork on his over a decade-old bike was fully flat. For a person who's maintaining a hundred other things in their life, staying on top of keeping the air pressure in bike tires is enough to remember. Being able to adjust sag or any weight savings with an air spring is secondary to grab-and-go performance.
The second event was when he actually borrowed the SQ1 for a ride. The geometry, tires, brakes, and suspension were forgiving enough that he followed my daughter into a few lines that surprised me, given his relative riding experience, with zero drama. Even with the fork lowers freshly Slickoleumed he didn't use close to full travel but the fork takes the edge off and it's probably for the best that geometry was mostly preserved. With an SQ1 he could happily take his kid riding a few times a month, or more, and never think about anything but putting air in the tires and a bit of chain lube in between yearly tune-ups.
Because geometry is key, even a less experienced rider will be able to grow into having fun on any Blue-level trails they can find on this bike. The rider who gets the bug will want to make some upgrades, like adding a dropper post as I've done, and tires especially if they're riding in the greasy season, and maybe eventually a more advanced suspension fork. Or, more likely, they'll turn their SQ1 into a backup or sell it to another aspiring mountain biker when they decide to buy something more aggressive. I don't see most folks truly enjoying riding Black-level trails on the stock SQ1, so given the use case, I came around to being fully on board with the fork spec.
---

...it's nice that I know I can recommend the San Quentin as a gateway bike to an aspiring or casual rider and know that as they develop their skills and confidence there's not a Blue-level trail out there that they won't be able to enjoy on this bike."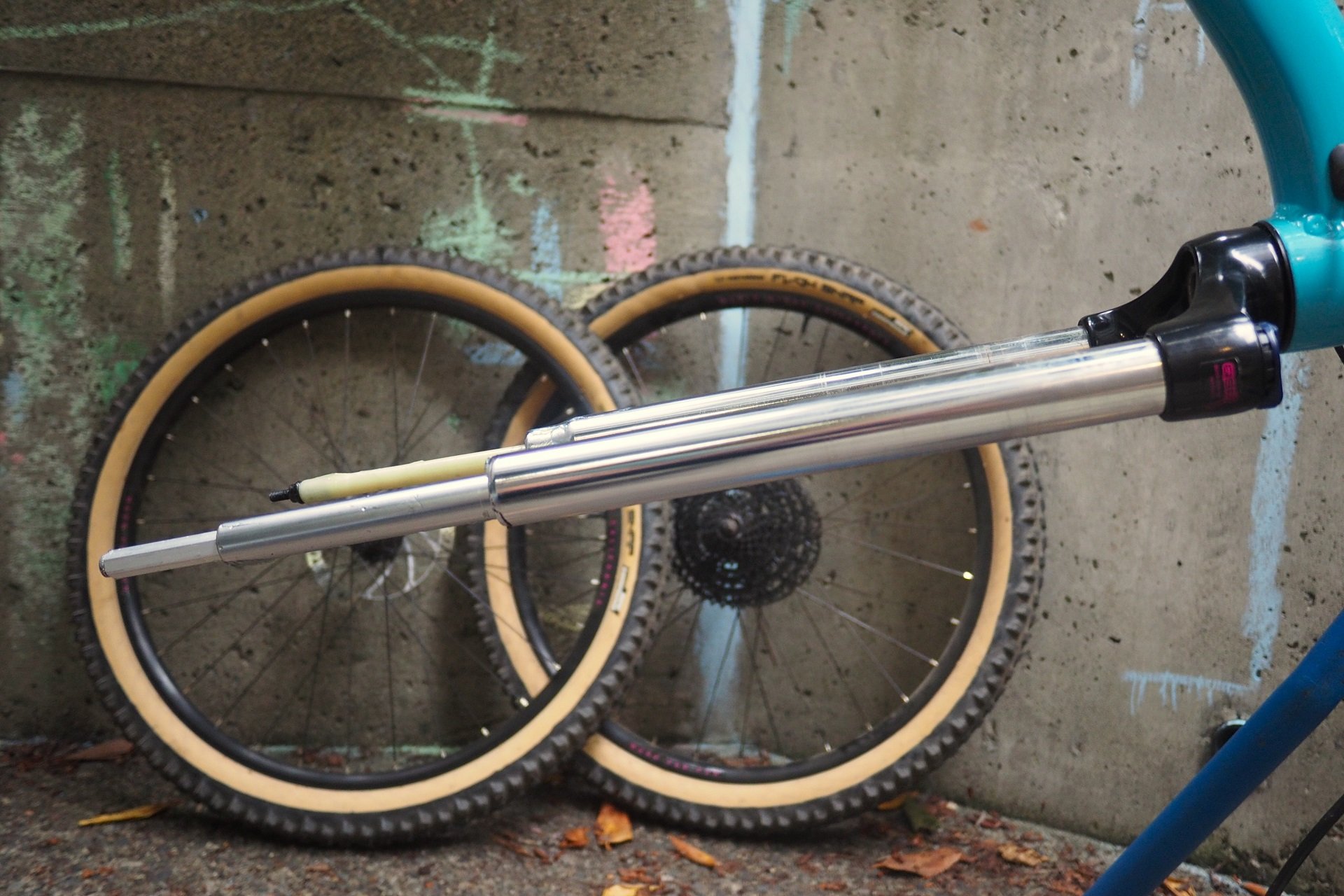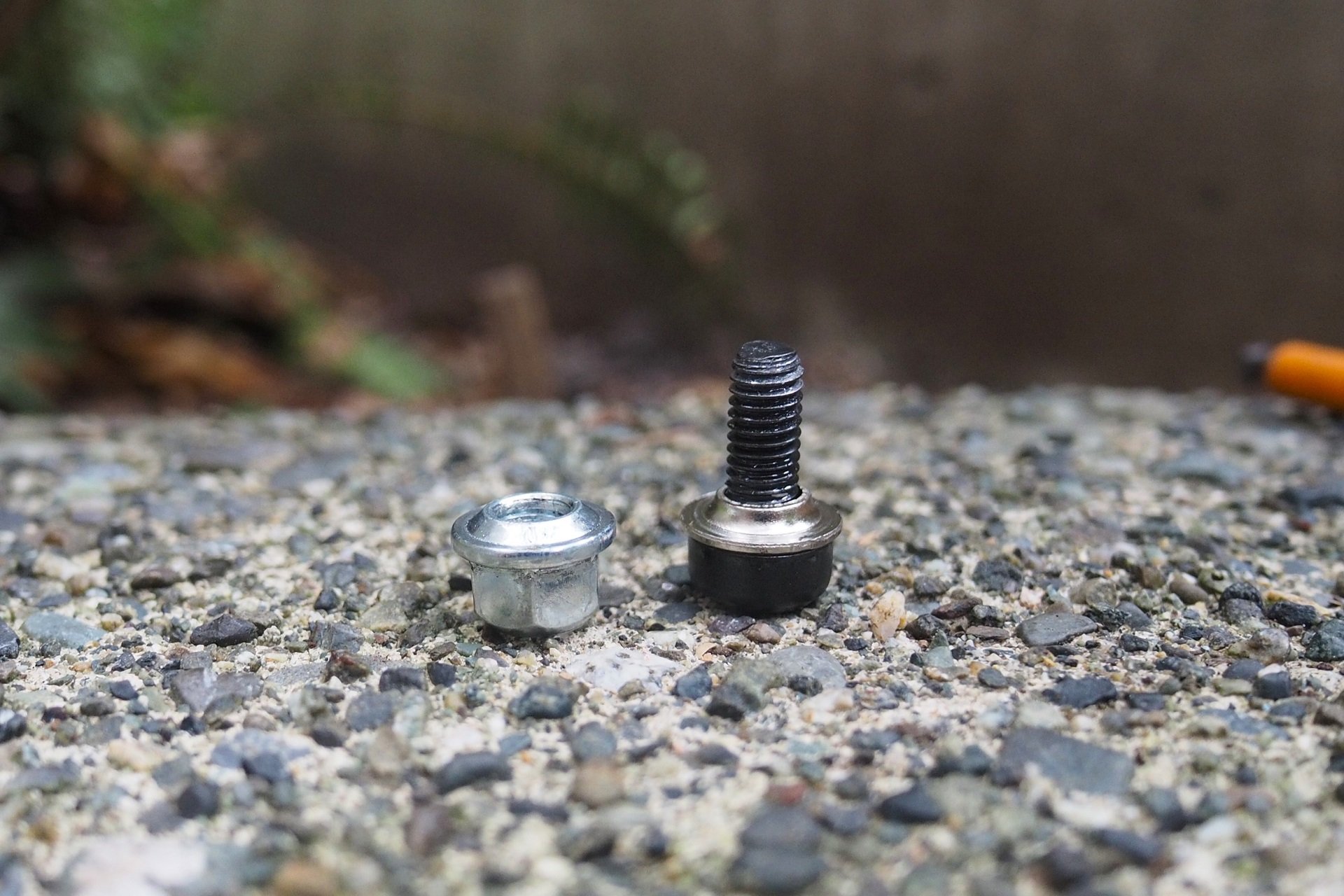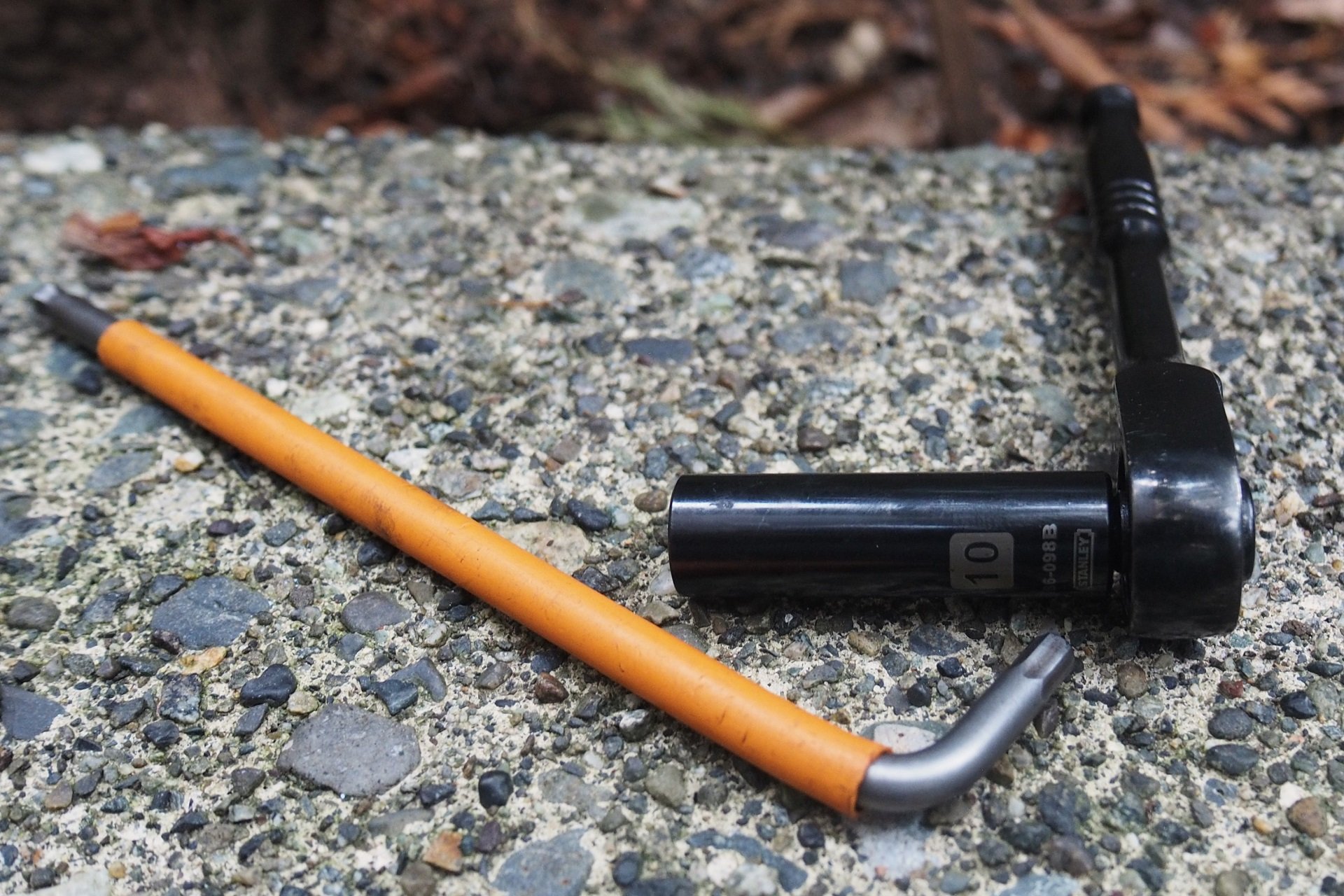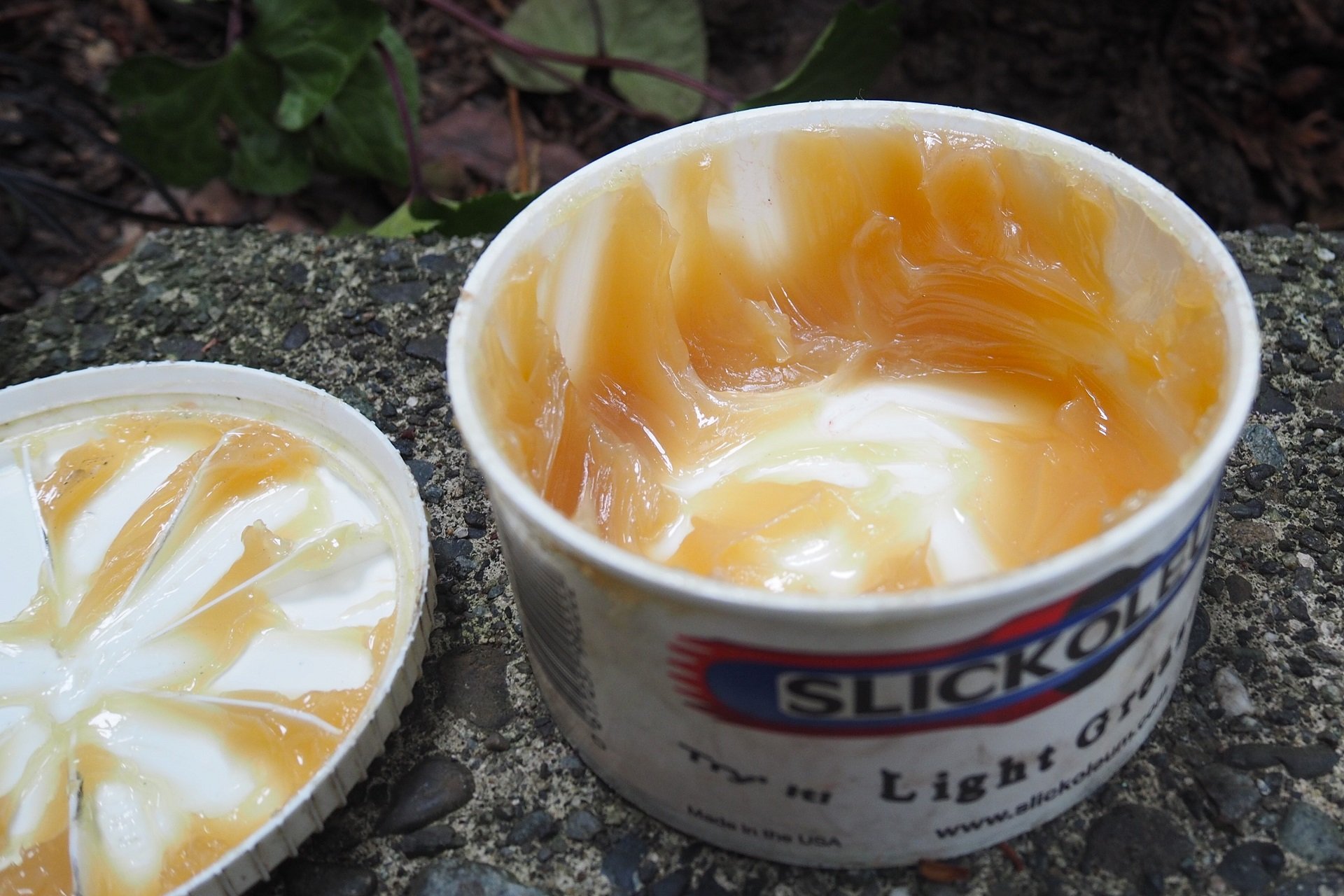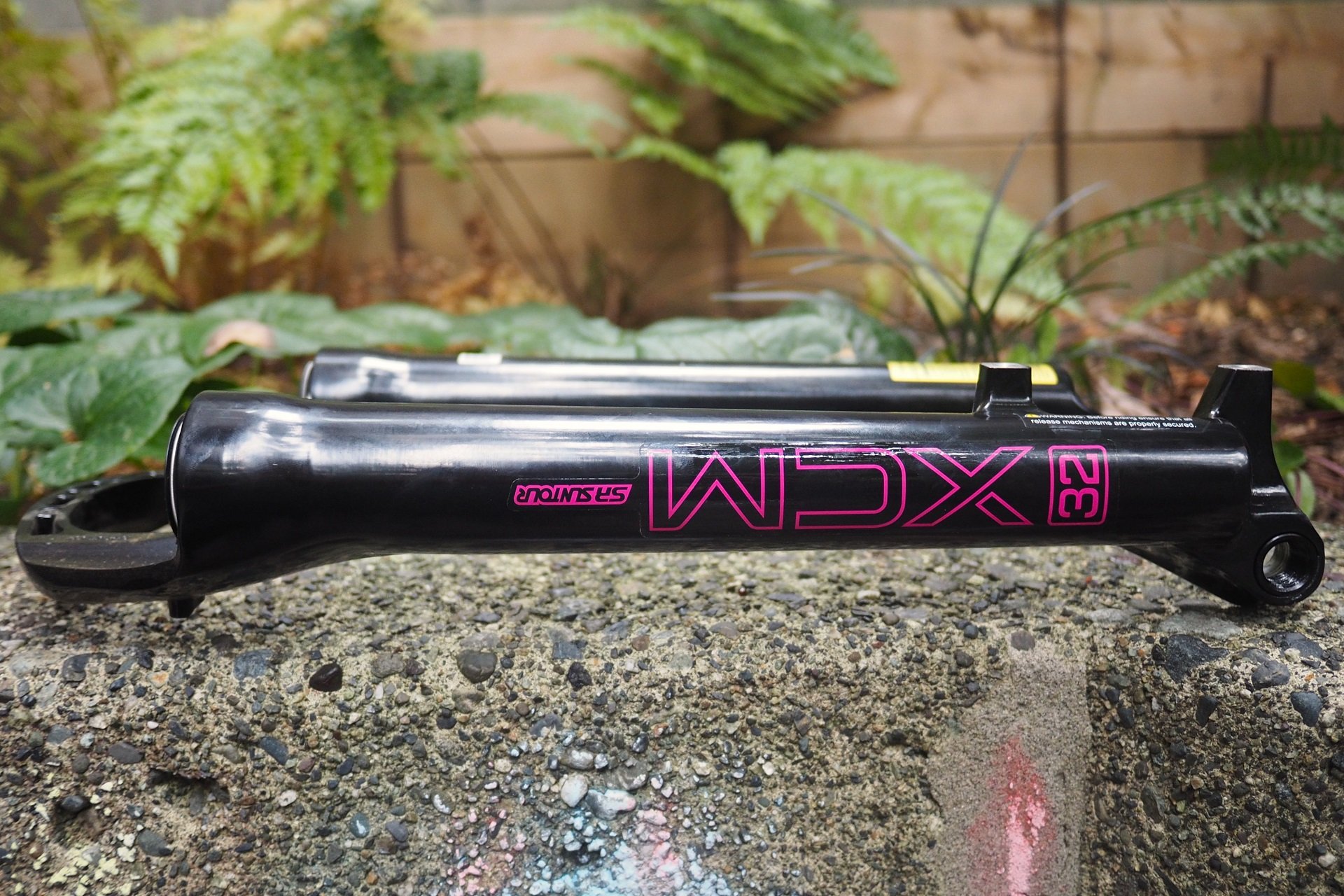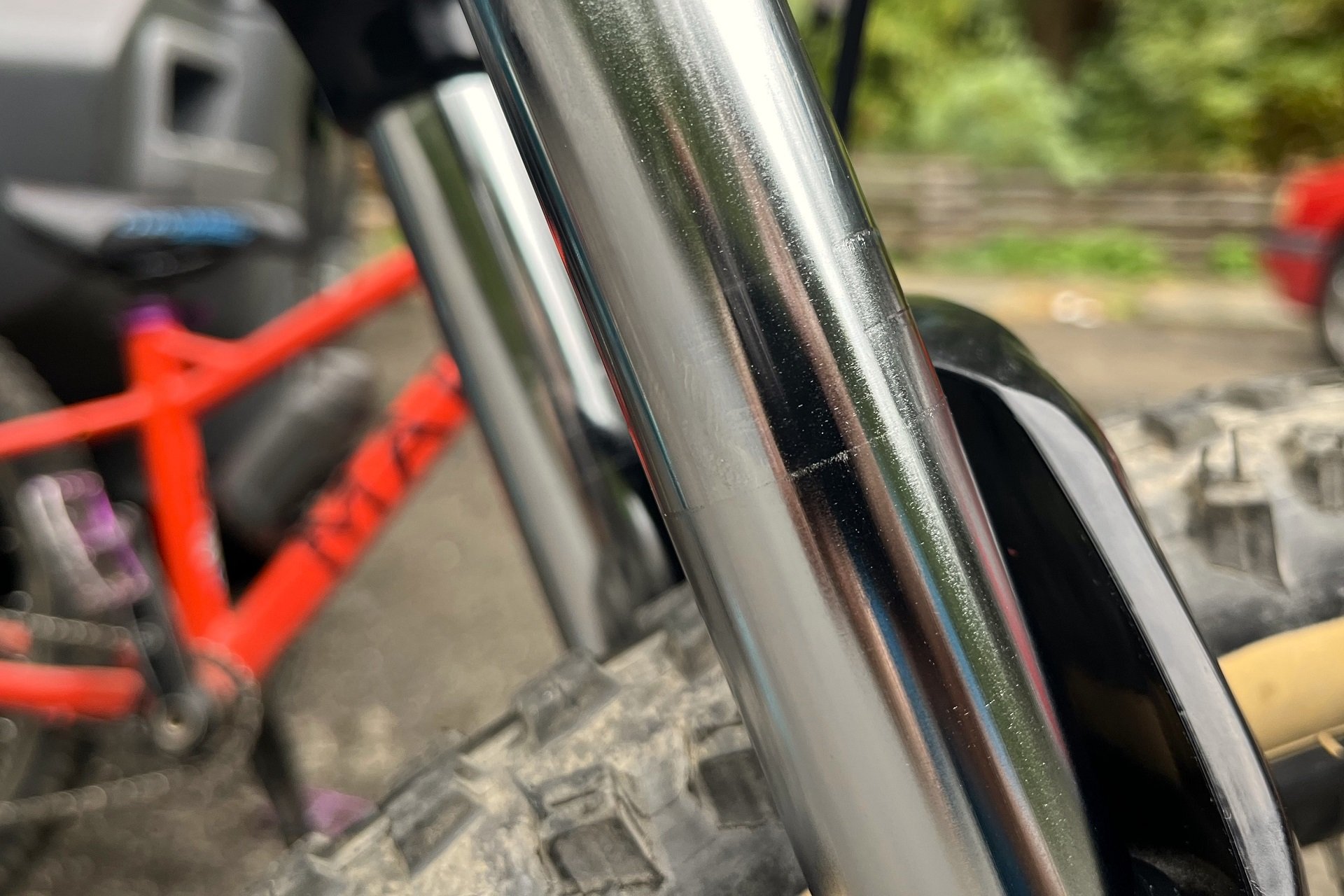 On Value
As I discussed in my piece about buying a budget bike, it's easy to fall into the trap of just saying "for a few dollars more..." again and again. Or at least, it's easy to do so when comparing bicycle purchases in theory. It's 'only' another 600 CAD to jump into a San Quentin 2 but that's actually a 45% increase in cost. The San Quentin 3 has great tires, Shimano 4-piston brakes, a RockShox Revelation, an X-Fusion dropper, and the only drivetrain that matters for just 2900 CAD. It's a great value, but it's also an increase of 1550 CAD or 115% over this SQ1. The balance between budget creep and worth-every-dime upgrades is going to be very rider specific. But a complete Marin San Quentin 1 costs about the same as a 2022 RockShox Lyrik Ultimate fork, and only one of those things is going to be fun to ride down any level of bicycle trail.
I don't think the SQ1 reflects a great value for a rider who's aspiring to hit hardcore-hardtail-worthy lines on Black and Double-Black trails. By the time a rider upgrades the brakes, rubber, and crankset, they'd be pretty close to the investment into that SQ3. Of course, by the time you're into 2900 CAD for the SQ3 the proper-slack, steel framed 29" El Roy is only a couple of hundred dollars more. Budget creep.
But I go back to my brother's use case and think that if his kid does get more into riding, the SQ1 frame is worthy of a couple of hundred dollars in rubber, or better brakes, and even a great basic fork like a Z1, Yari, or Aion 35 somewhere down the trail if it becomes the case of needing a little more performance to keep up with the grom. At the same time, if mountain biking is just a phase, the San Quentin 1 is a great investment in a bike for camping, riding around the neighbourhood, or earning that six-pack with a quick pedal to the local beer store.
I've had some interesting conversations about MicroShift over the course of testing this bike. For the life of me, I do not understand why Shimano is not making a clutched version of their Alivio M4000 mountain bike drivetrain. Maybe they're worried it will cannibalize Deore's 11-speed and 12-speed sales. Maybe it's in the works but like everything Shimano, it's massively delayed at the moment. Either way, I'd argue they'd sell thousands and thousands more Alivio setups than they will the new wireless Di2.
In the meantime, there's MicroShift. And if you haven't ridden a MicroShift drivetrain, at least in a parking lot, I would recommend doing it. It's clunky, the shifting has to be very deliberate, the clutch does not work as well as a Shimano. It's a quiet enough, robust, totally acceptable setup that frees up a lot of purchasing dollars to spend on good tires, good brakes, and even a dropper post.
As such, I think Marin should have made the whole San Quentin series MicroShift, and spent the difference on other upgrades. Standardize the drivetrain, i29 Marin rims, house-branded riser bar, and a half-way decent 24mm spindle external-bottom-bracket crankset through the lineup and we could see better rubber on the SQ2 and a lower price, better brakes, or a fork upgrade on the SQ3. MicroShift Advent is not impressive in the same way that Deore M6120 is compared to high-end drivetrains but it's good enough. On the note about the crankset, I did drop a chain twice on the SQ1 but I blame the chainring rather than the MicroShift clutch.
The Tektro brakes did require a pre-ride spiritual lobotomization coming from the Hayes Dominion A4, Formula Cura 4, and SRAM Code RSC brakes that I've been riding otherwise. Brake sooner, ride the brakes more, and don't expect nearly the same slam-and-go performance in corners. But then, a pair of Dominion brakes with rotors is well over half the price of this whole SQ1 even once pedals are added.
If this was my bike I would have left the stock resin pads out back and purchased some Kool Stop D-620S pads and a 203mm rotor for the front. These pads are sintered metal and while they run louder than the stock resin pads, they would enhance bite significantly. The stock pads and rotor would go on a shelf for future use on the rear of the Marin. A note on the D-620S is that it's also a great upgrade for the plethora of Shimano brakes that share the same pad shape (Shimano B01S and B03S) as the Tektro. Good resin pads are good - see Magura and Formula - but for these basic systems, a sintered metal pad is the way to go if you want to maximize power.
I love dropper posts. I didn't always. Now, I'd be happy to forget adjusting my saddle to never quite the right position with a quick release. As much as I didn't love trying to find the right pressure to balance support and traction with the Vee Rubber tires, other than putting on proper pedals, the only big change I made was throwing on a used dropper post. I thought of this as a personal luxury, an unnecessary little upgrade that would make it more enjoyable to ride the bike but my brother also really enjoyed having a dropper - certainly more than he noticed that the tires have less traction and support than EXO+ MaxxGrip rubber he's never tried.
I wrote a piece about braving the used dropper market, and I've really softened my tone on dropper posts coming as stock on more budget-friendly bikes. That means some other components are getting downgraded to hit the same price point but after watching my brother, I'd say a basic dropper would win over many other upgrades. A solid reminder that, while I enjoy riding and writing about bikes that cost less than high-performance suspension forks, these bikes are not being made for me.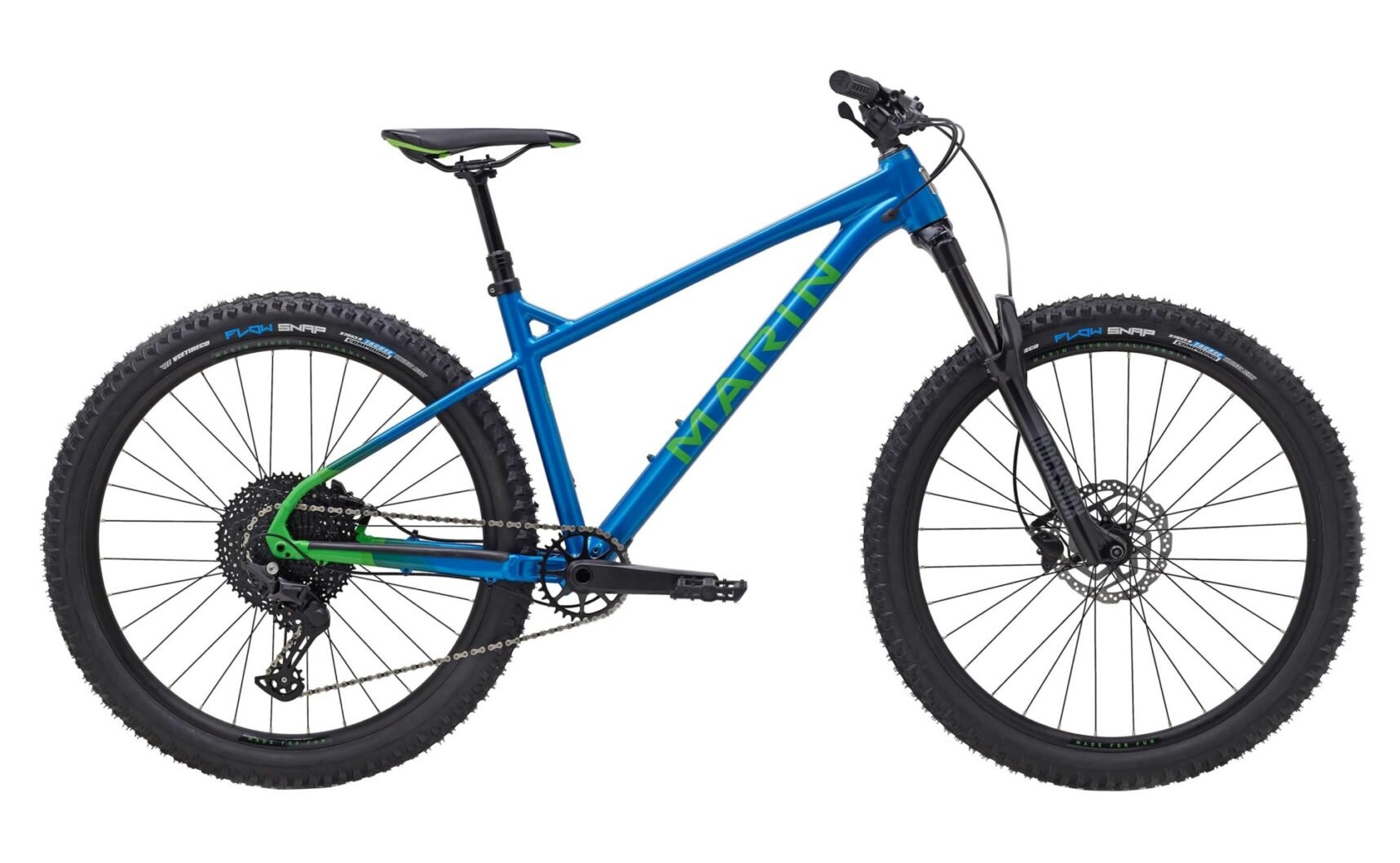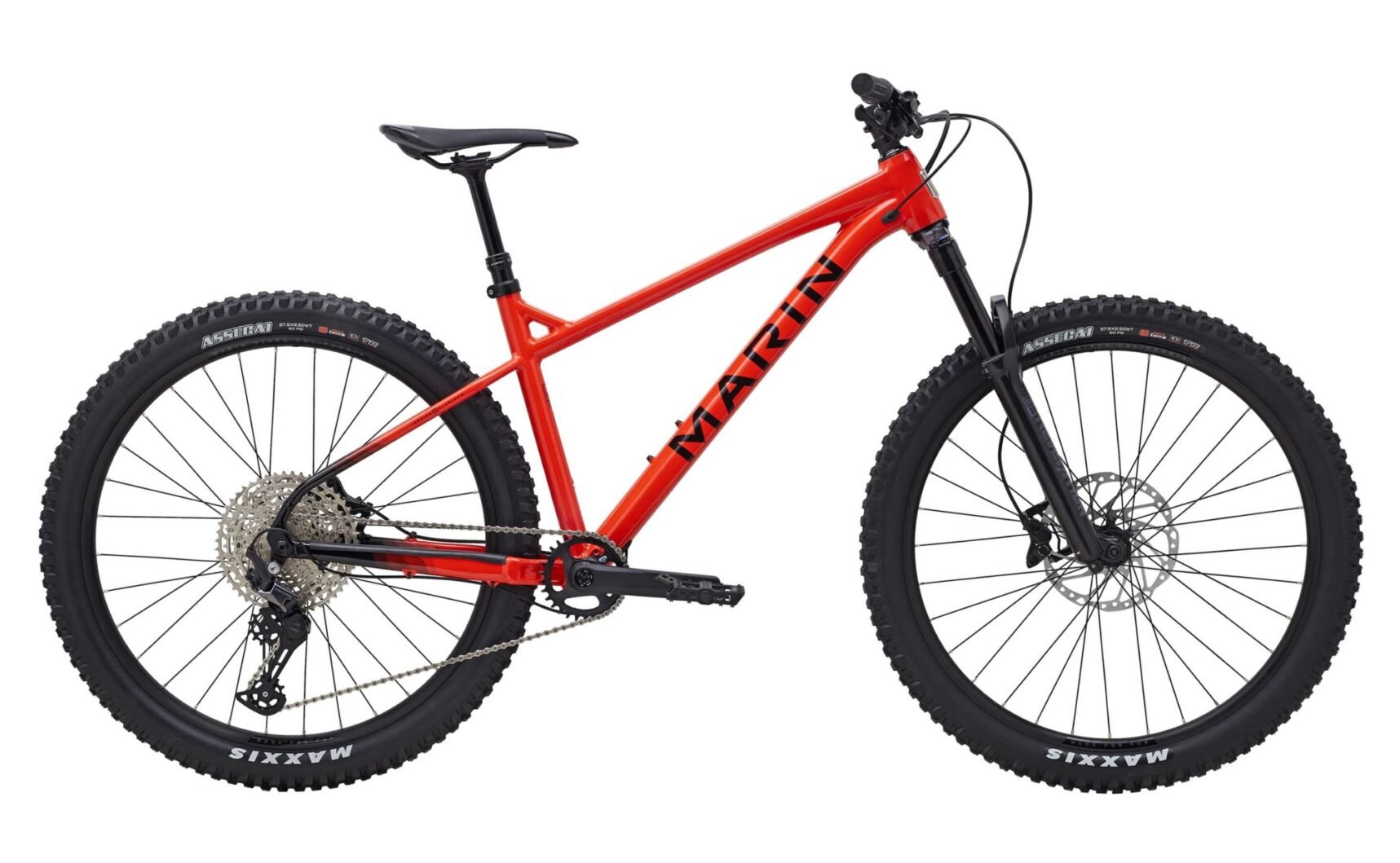 SQ1 v. SQ24
I expended quite a bit of thought comparing this SQ1 to the stock build of the San Quentin 24", which is the best value kid's bike on the market. The geometry is fantastic and the bike is very well balanced in terms of front center and rear center. Being built around a 26" fork there are options for decent suspension or to use that old 26" fork you've been hoarding. Other than a pair of Chromag Radar pedals, I'd buy a pair of Maxxis DHF 24" tires if your kid is riding steeper trails but otherwise it's good-to-go.
The SQ24 sells for 1200 USD | 1500 CAD. It could use a couple of updates like better dropper routing and a reduced seat tube length. I also wish they had a frame-only option for folks with a box full of parts wanting to build their grom something rad. The main upgrade over the SQ1 is the Judy TK Silver air fork. When I was thinking the SQ1 should have an air fork as well, I was sitting on the idea that the SQ1 and SQ24 should share a build for simplicity's sake.
Since then I've realized the two bicycles share different use cases. The SQ24 is for mountain bike-addicted parents looking to balance performance with price as their progeny quickly overtake their skillset and are also growing out of everything constantly. The SQ1 is for folks looking for the best mountain bike experience for the least amount of money. Both bikes are going to be fun on Blue and even Purple-level trails with many Black-level trail features gradually coming into play.
Larger Larges
I personally wish that the San Quentin had sliding or horizontal dropouts, but I recognize it would represent a significant extra cost that most owners would never take advantage of. Barring that, I would love to see size-specific chain stays. I'm not looking for a wheelbase to rival my Waltworks (I understand that this is a more all-rounded machine) but I think the current 425mm stays belong to the size small, and if we went up 5mm per size from there that would be quite reasonable.
On the note of sizing, I think Marin needs to add an XS and an XXL to the list but I recognize the XXL may be a harder sell, due to the smaller wheels. Even with an XS-XL range, I'd like to see the current sizes lengthened by about 10mm of reach and raised 10-15mm in terms of Stack height. This large fits a bit on the small side when the trails get janky but it's fun on flowy trails.
The bike is fun and playful and I'd prefer to preserve that attitude while adjusting the balance slightly towards a roomier and more stable platform. If you're someone who looks at the geometry chart and thinks the reach numbers look fine, you may still agree that the headtubes could be longer. As with the other test bike I'm playing with right now, the Arrival 152, I find that with the maximum number of spacers under the stem I get a good riding position with the stock handlebar, but I'd certainly be happy to try a taller setup.
In the case of the Marin, I did that. Pairing a 76mm ProTaper riser bar, at 780mm wide, with a 50mm stem to stretch things out a bit. This pushed my effective position forward without having any negative effect on handling. With the change of position, the already quite decent saddle, became more comfortable as well.*
*The fact Marin can find a reasonably comfortable saddle to equip on a bike that sells for 1350 CAD doesn't speak well for any company running an ass-hatchet on bikes that cost substantially more.
Hot For Mullet
How do you add some capability to a hardtail without taking away the fun pump-and-jump characteristics or adding to the price? The size large and XL SQ series could do well as mullets with 29" front wheels. Mullets are quickly carving a place for any rider who isn't super-tall that's looking for improved bike-body separation, an easier time feeling like they know how to corner, with most of the benefits, and in particular the psychological benefits, of the bigger front hoop.
The Last Rides
On my last rides before writing this I'd reached a state of contentment with the SQ1. It's an easy bike to ride, and while the fork is heavy and far from sophisticated, it's also very predictable, as are the brakes and drivetrain. With the 50mm stem and taller riser, I found a happy fit with the size-large, but I'll note here that I'm very accustomed to longer frames and my foot position on my pedals shortens the effective reach some. With a tubeless setup, I even came to terms with the stock rubber, running about 30psi rear and 25psi in the front. I'd like to see a 24mm spindle crankset and a better narrow-wide ring, but only if Marin could make that happen without a significant price increase.
My biggest takeaway was remembering this bike wasn't made for me. When you're aware that you're riding trails on a bike that costs less than the suspension fork you're used to using, it's hard not to giggle. In the same vein, it's nice that I know I can recommend the San Quentin as a gateway bike to an aspiring or casual rider and know that, as they develop their skills and confidence, they'll be able to enjoy every Blue-level trail out there.
For more information on the budget-friendlier rig, in either this 'bold' or the alternate 'cold' colour option, check out the Marin San Quentin 1.