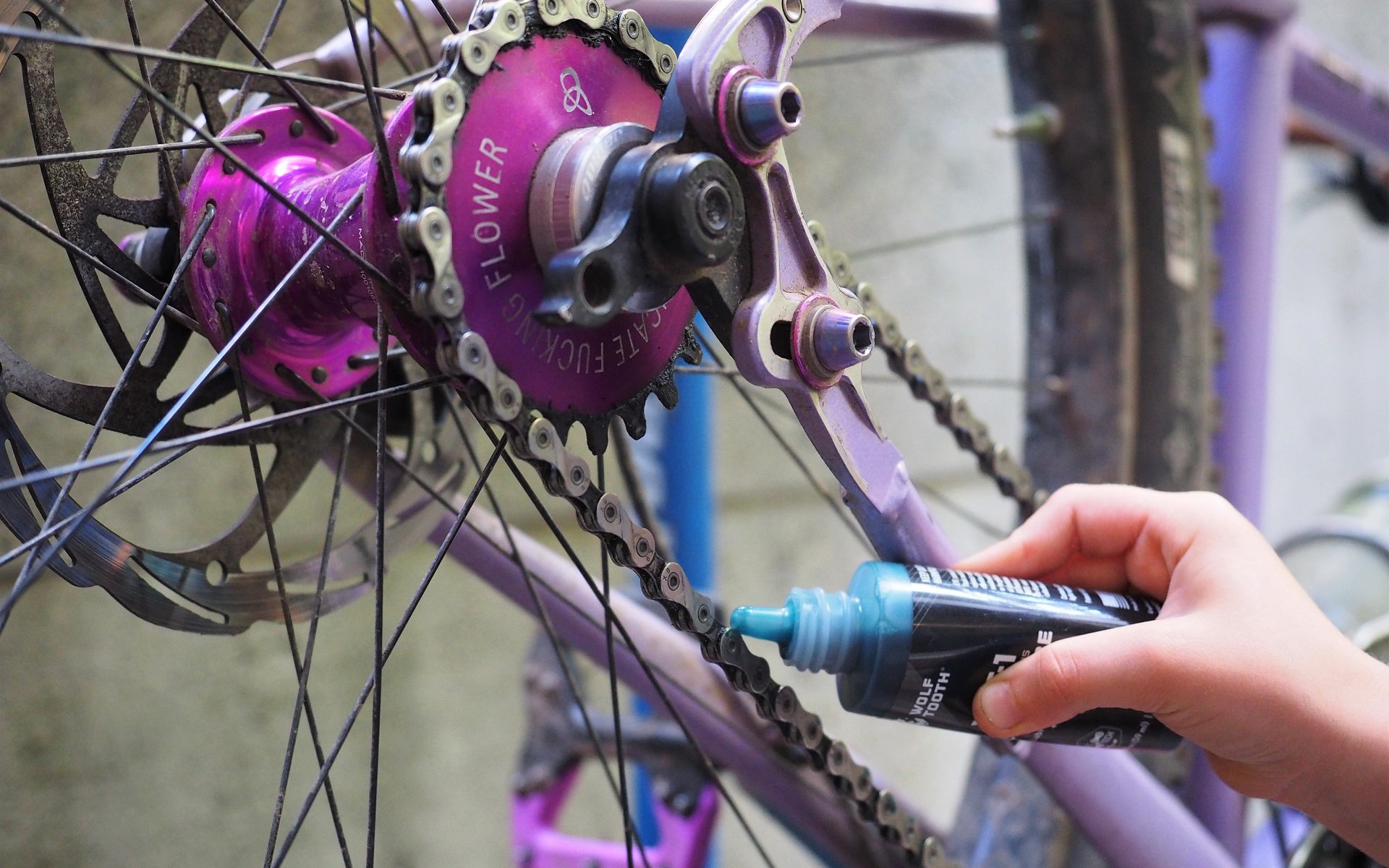 EDITORIAL
Thank You For Knowing Not To Drink Battery Acid
Disclaimer: This piece is in no way intended as an attack on Wolf Tooth Components. I appreciate many of their high quality USA Made bicycle products including tools, lube, and drivetrain parts. Also, they are in no way alone in the bicycle world in having to go to lengths to try to protect people from themselves.
Measure Twice, Order Once
The other day I was thinking about this meme I saw about ownership manuals for cars. It said something along the lines of "car owners manuals used to show you how to adjust the valves and now they tell you not to drink the contents of the battery." The whole idea being that people back in the day were more capable of performing this mythical level of thought processing called 'common sense' as well as generally being more capable of basic mechanical tasks. Never mind that my wireless speaker has more components than an entire 1960s VW Bus.
I think folks deserve a bit of a break from trying to be experts on everything in our increasingly complicated world, but there's still a big difference between knowing how to use a laptop to fine tune a sports car and understanding not to pour beer in the hopper labelled "DOT Fluid Only." What got me on to this line of thinking in the first place was a press release for a new Wolf Tooth product that included some copy that I almost felt was throwing shade on members of the cycling community.
This press release was for their new lockrings for Center Lock rotors, which come in a variety of anodized colours, including anodized purple. And I do love anything bicycle-related that comes in anodized purple, however I'm not a fan of the Center Lock mounting standard so normally that's the kind of information that I'd pop straight into the circular file.
What specifically caught my eye were the three bullet points that Wolf Tooth attached to the product release:
Can be installed with Wolf Tooth Pack Wrench. Which, I mean, okay. It's just a standard 16-notch 44mm bottom bracket tool. There are a hundred different options out there but Wolf Tooth does make a nice one and it's always nice to circle back and pump your own catalogue. Their tool does, of course, work with every other brands' Center Lock lockring as well. Heck, I guess props are in order for not inventing a new tool interface here!
2. Torque to 40nm. This is the standard for the Center Lock interface. Well, Shimano says 40-50nm, which is quite a range. And it's also laser-etched right on the lockring itself. And, I've never actually seen anyone use a torque wrench for the application. It's 350 to 435 in/lbs so just get on it.
3. Not compatible with six-bolt rotors and hubs. Yes. For real.
There was a time when, as someone regularly labeled an elitist mountain bike nerd, I would have assumed that anodized rotor lockrings were the strict purview of enthusiasts of this activity. I mean spending 16 USD | 21 CAD per wheel for colourful precision-machined widgets is sort of 'our' thing right? Okay, maybe only a moderate percentage of riders would have the tools and inclination to swap out their own Center Lock rotors, or lockrings, but at the very least they wouldn't be going into a shop, or online, to order a big aluminum ring to replace the six little bolts holding their rotors on? Who is this warning even for‽
Now, Cam actually punctured my bubble a little bit some time ago when he signed up for a brand-specific owner group on social media. As memory serves, it was part of a quest to embed himself in the non-NSMB mountain bike community to get a feel for types of content we could consider adding. I'm not mentioning the company since, as far as I know, their customer base is no more or less 'core' than any other, but suffice it to say they're a premium brand that sells carbon fiber bikes.
One of the first posts he came across was the owner of one of said premium full suspension rigs wondering how many kilometers the bike was good for before they should purchase a new one. Note, that's not before they should take it for a tune up, or bleed the brakes, or service the suspension, but rather someone who spent 1/6 or more of the average Canadian's pre-tax income on a full-suspension mountain bike while thinking it has an expiry date. Like buying milk. But that's clearly not representative of most folks dropping used car money, good used car money even, on these toys we ride in the forest. Any neophyte riders on the most basic used mountain bikes that I've ever met have had a more basic understanding of the simple beauty of a bicycle than that.
I regularly try and repair stuff outside of my wheelhouse, sometimes with less than stellar results, and believe that the burden should be on the individual to do some research before ordering the parts, and also to pull the plug and pay an expert when they're in over their head. And, it might make me a horrible gatekeeper of this activity, but I don't think Wolf Tooth should have to have a bullet saying Center Lock and 6-Bolt aren't the same thing, and that there should be no refunds for anyone that orders a Center Lock lockring for their 6-bolt hub. I also think there are many places that a novice mountain bicyclist could confirm that information including the myriad of bike shops with a Wolf Tooth account who'd love to split the margin with the Minnesota manufacturer to get folks sorted with the right product.
And, I hope you don't let it go to your head too much if I take a moment to to say thank you for knowing not to drink battery acid. It wouldn't be a great online community without you. It's so enjoyable sharing everyone's mountain biking experiences from the crustiest to the freshest, from the person who hasn't been able to ride lately to the person who's on their bikes seven days a week. I felt very thankful, in that moment, reading the Wolf Tooth press release, that the majority of mountain bikers, even if totally unaware that there is more than one way to mount a brake rotor, before ordering shiny things from Wolf Tooth or elsewhere, would look at a Center Lock and a 6-Bolt rotor interface and realize that they are not the same thing.