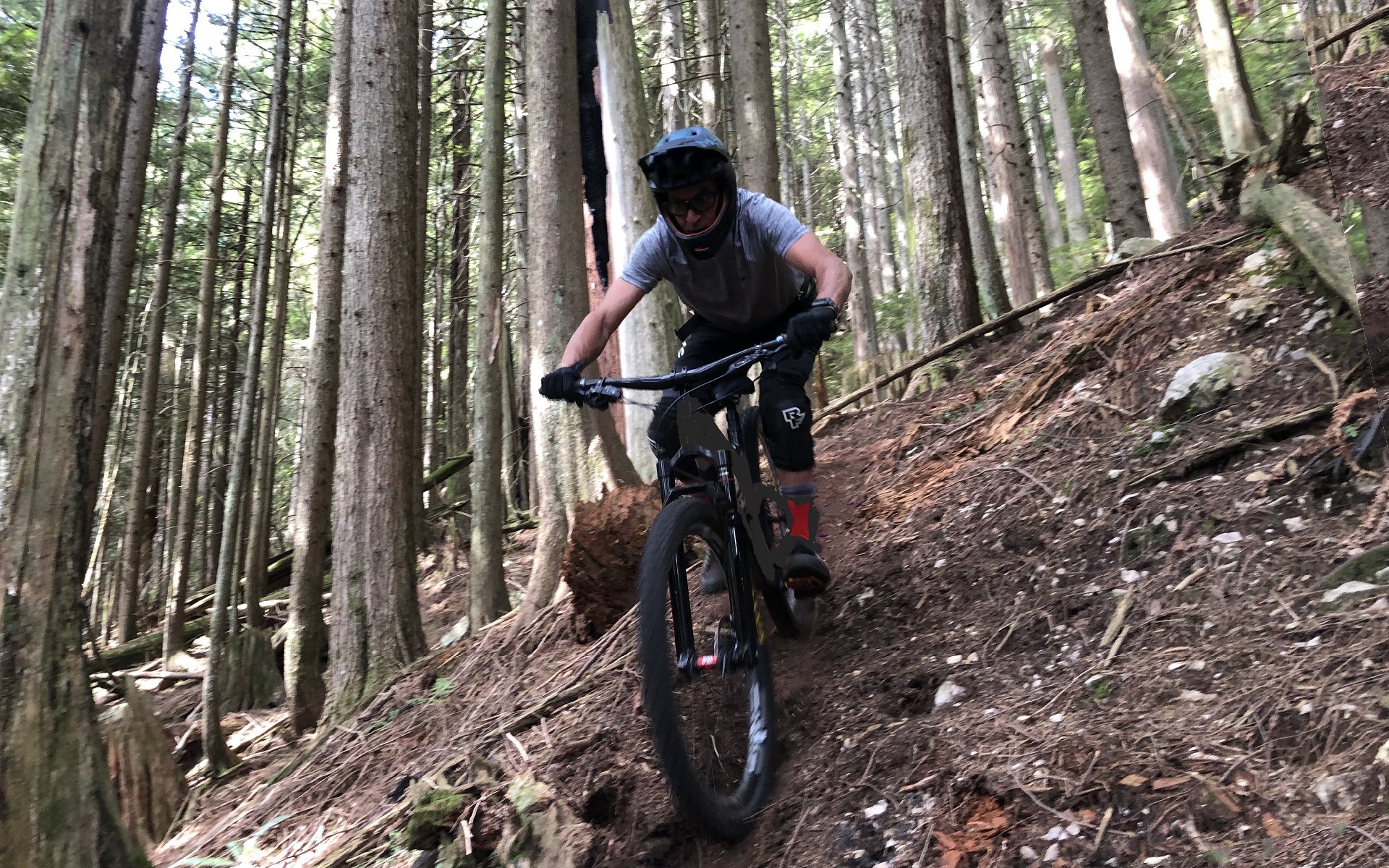 REVIEW
Tannus Armour TUBELESS Inserts Tested
Tannus took a first shot at inserts last year and the company came at the problem from a different direction than the conventional approach. CushCore, Huck Norris, Flat Tire Defender, Schwalbe Procore and others, put the insert closest to the rim. Instead Tannus decided to have the foam layer reside next to the tire and rather than using sealant the idea was to have a tube inside. Having ridden these several times, I can tell you they have some merit, but also a lot of heft. The inserts themselves are on the heavy side at 330 grams. Most tubes weigh at least 150 grams meaning you are adding 480g per wheel, or 1.05lbs, which is too much for me.
I have a feeling the response wasn't what Tannus had hoped and they went back to the design team to create a lighter system that would work with sealant rather than tubes. True to form, they took a unique approach. Aside from Schwalbe's ProCore system, all the inserts I've seen are solid foam without any voids. Tannus designed their inserts to contain a pocket of air that compresses more slowly than the main air chamber in your tire so the insert acts like it has a much larger volume, but without extra weight. Another bonus is that no special valves are required because the insert only touches the inner rim walls.
Install was a breeze and on the second wheel I left one sidewall seated and pushed everything together easily without tools. This is a clear advantage over CushCore.
One of my favourite things about CushCore is the sidewall support provided by the teacup shape. Tannus takes this a step further by adding wings that push toward the sidewalls with the force of a spring. I have been riding the inserts in Maxxis DHR II 29 x 2.6 rubber (which have been excellent) and I wondered if, like the CushCore XC I tried earlier, they would be too wide for the inserts, compromising this support. In fact it was incredible, as long as there was a little air in the tire. CushCore continues with good sidewall support even when running flat, but Tannus Tubeless requires a small amount of air, as little as 5 PSI to provide enough support for you to ride out.
On The Dirt
As luck would have it we had a hard summer rain a few days before my first rides on Tannus Tubeless (TT) and I was able to ride them in marginal conditions. At first I started with 18 PSI rear and 16 front but this actually felt a little hard for the conditions and I dropped them to 15 and 13 which was amazing. The trails we rode were steep and technical, without high G corners, and the pressure was ample. Afterward I gave the bike to my buddies to guess how much pressure I was running and to them it felt closer to 20 PSI. Traction is impressive with TT and I could ride in the moist conditions with substantially more confidence on every surface.
Of my rides on the system, two have been on one of the steepest trails I've ridden. It's an off (North) Shore trail that is a thing of beauty, but on my first attempt it was slimy. Under the first layer of loam there is a layer that feels like clay when it gets wet, and this pushed conditions toward terrifying. Similar to my first ride on the RockShox Zeb, my buddies were struggling but I managed to ride every line but one. I could feather my way in on hanging rock entrances and then control things easily when it was time to let go of the brakes. In fact, these inserts helped so much it felt a little like cheating. Thankfully that feeling didn't last.
Compared To CushCore
Unlike CushCore, it's not clear that you have inserts installed when you saddle up with TT. Impacts don't feel dulled in the same way, despite being well-absorbed and these have the liveliest feel of any inserts I've ridden. They also corner extremely well, adding lots of traction and a predictable but firm break away, assuming you are running enough pressure. While you can drop your pressure drastically where high cornering forces aren't expected, sidewall support wanes some below about 15 PSI. CushCore in contrast, perhaps because of the absence of a void, retains decent sidewall support even after a puncture. It's possible to ride these Tannus inserts without air in your tires, but it's much less comfortable than CushCore Pro which can easily be run flat.
Before I read Tannus' claims about rolling speed in their marketing materials, I noticed that I seemed to be carrying momentum better than usual and I could easily pump to retain speed, despite the low pressures I was running. I haven't noticed some of Tannus' other claims, like reduced vibration however, and my experience on CushCore in that regard was excellent. Rim protection also seems to be very good but TT is more sensitive to tire pressure and once, while unintentionally running extremely low pressure* with Tannus I had a loud front rim strike that would have been better protected with CushCore.
*I was down around 10 PSI after releasing too much pressure at the top of the previous trail
Comparing 29 to 29, Tannus inserts weighed in at exactly the advertised weight of 160g while CushCore Pro in that size weighs 260g. Installation is no contest and Tannus is the clear winner. It took me slightly longer to install a tire with the inserts, but only a minute or two and with the second tire I realized I could install Tannus without breaking the bead free on both sides of the tire, something I haven't been able to accomplish with CushCore despite others doing so successfully. CushCore's Bead Dropper tool was helpful with Tannus as well, but I could have done without it. CushCore seems to me to be slightly quieter than Tannus to me but I can't make any judgement about side impact/cornering support or vertical impacts but both are very good in that regard.
Compensating
I have been experimenting with running lighter rims and tires using various inserts with some success but it hasn't been all hits. Using the tubed-Tannus system erased much of the weight advantage while CushCore XC didn't offer enough support in the high volume Maxxis 2.6 tires. This combo brought it all home and it makes for a very reasonable set of wheels with the set of Gucci ENVE M6s I've been rolling on for a long term test. In fact I swapped those wheels in on the test bike I'm currently riding, and the combo weighed in at over 100g less than the stock wheels and tires which have no inserts installed and slightly heavier rims and tires. .
I haven't yet flatted or incurred rim damage riding any inserts so I can't make any judgement call there except to say that I'm a believer in the protection inserts provide. In terms of cost, CushCore sells for 150 USD for a set while Tannus Tubeless Armor will set you back 100 USD. Unfortunately if you order online and have them shipped to Canada, with Tannus taking care of duties and taxes, that price may rise substantially. When I put a pair in the cart with my B.C. address the cost doubled to 197.82 USD.
I'd have to think a little harder and do some back to back testing to choose an insert for DH, e-bike, or bike park riding where weight is of less consequence but for riding that involves pedalling, and climbing in particular, Tannus Tubeless has my vote for the moment. The reasonable weight, excellent sidewall support, phenomenal traction, good rolling speed and excellent trail feel put them at the top of my list.
For more info head to Tannus.com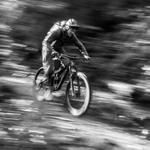 Cam McRae
Height - 6'/183cm (mostly legs)
Weight - 170lbs/77kg
Inseam - 34"/86cm
Ape Index - 0.986
Age - 56
Trail I've been stoked on lately - Boogieman
Bar Width - 760mm
Preferred Reach - 485-500mm (longer with 27.5 wheels than 29)