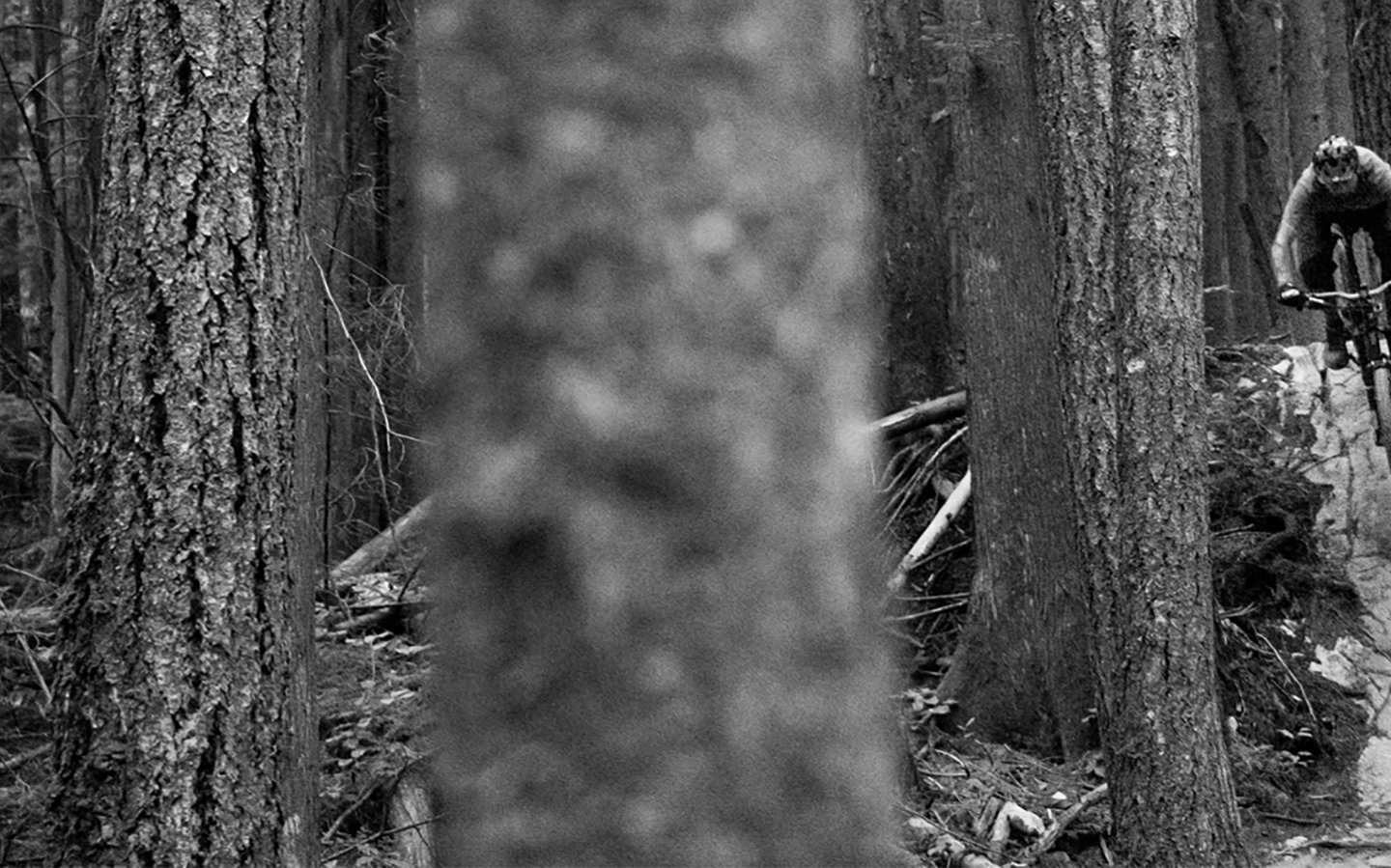 Ask Uncle Dave
Talking E-bikes With Uncle Dave
There's nothing like a good gear controversy to get a mountain biker interested in life. If you were anywhere near a computer in mid-December, you most likely saw the explosive discussion created by a short little Coastal Crew video. In it, Dylan Dunkerton and Curtis Robinson ruined mountain biking forever and destroyed their careers by riding e-bikes down a trail.
Many, many things were said about this. I watched in horror and glee as the Pinkbike comments descended into madness, chaos and catastrophe. But one comment by a Mr. Lukemech really struck home with me.
Electric skateboards are a thing, you do not see Thrasher promoting riding them. They know their roots and have strong convictions about who they are, where they come from, and where they are going. Mountain bikers, and mountain bike media need to do some soul searching.
I really appreciated this comment. I hold skateboarding in high regard and I've been known to make the odd skateboarding comparison over the years, but I'd never really thought about it in this way. It deserves deeper investigation.
Is the mountain bike media on the wrong track?
I am just some asshole who sits in his underwear and taps out an unpopular opinion every week or so. But I guess that's what it takes to be a member of the "mountain bike media." So, whether I want to be or not, I am a part of the group that needs to do some soul-searching.
What is the place of a journalist in all of this? Are we guiding the sport? Are we voices of reason? Or are we just another arm that can be used to sell people shit that they don't really need? That last one has been the source of many of my struggles over the last couple of years. My coping mechanism has been to promise to be as honest as possible. And to drag tests out for long periods of time so that by the time I'm done a new model has come along to replace the one that I have just reviewed.
But I've also promised to come at things with an open mind. Leave the preconceptions behind and approach everything with an inquisitive mind. This, of course, is impossible, but life is much easier when you say 'yes' rather than 'no'.
More and more, I find myself enjoying things that I wrote off ahead of time. Whether it's a cheap piece of equipment performing at a higher level than I expected or an idea that I completely wrote off as stupid surprising the hell out of me, amazing things can happen if you stop worrying about what everybody thinks.
But e-bikes? On trails? Is that taking things a little bit too far? I mean, there's having an open mind and there's destroying your life with a heroin addiction. Some things should probably just be avoided.
I actually had to face this decision in real life last year. An offer came along to fly down to Colorado and ride around on e-bikes for a few days. This was a struggle. I knew I would get torn to shreds for supporting such an endeavour and for participating in such a junket. But I also knew it was going to be fun as hell and that I'd probably learn something. I'd get to ride endless miles of perfectly legal singletrack amongst amazing scenery…on a ridiculously expensive electric powered bicycle. How do you say "no" to that?
And really, is it fair to just write the whole thing off without experiencing it yourself? Or is this just what these manufacturers want? To build media allies with a fancy riding experience? Would it be enough to approach with an honest and skeptical attitude, or would my very attendance place me on the pro-e-bike side of the argument? Lucky for me, they pulled the invitation before I could make up my mind on what felt like a no-win decision.
Because there is no "right" choice in this. You basically come here to read about new things. New equipment. New experiences. It's a big part of our job to explore what is new, package it up and tell you about it. It could be a very precarious position if you just decide to say "no" to something based on opinion.
But NSMB is also a place that believes in the sanctity and the preservation of the sport. Shit has happened over the years that might make you question that statement, but overall, the people involved with NSMB want to be forces of good for mountain biking. We want to preserve and expand and advocate.
I actually really appreciated how Cam handled the Coastal Crew video. I thought incorporating some opinion and background added to the conversation. I thought it struck a good balance of presenting something new while addressing some of the potentially problematic aspects of it, and the discussion that was generated in the comments was productive and informative (for the most part). I think this shows why just saying "no" is often not the right answer. Somebody is going to post that video, and you can't have much of an impact if you take yourself right out of the conversation.
But then again…we're kind of through the 'healthy skepticism' era of these things. Everybody knows enough about what they are that you can't really rely on the old "I'm just trying to learn about these things" excuse any longer. We are rapidly approaching a point where we have to decide what we're going to do. For example, do e-bike tests start showing up on a regular basis?
When you put it that way, I start to see with a bit more clarity what side of this argument I fall. Mildly curious scepticism is an okay attitude for now, but it might not be acceptable for long.
Why do mountain bikers embrace every new thing? And then argue about it?
If golf was managed by mountain bikers, it would be a different sport. Somebody would have figured out that it's much easier to put the ball in the hole if the hole is bigger. And those finicky clubs sure are challenging, why not throw the ball instead? And those sand traps make that particular hole too challenging, so we cut a new line through the trees that makes the whole thing a bit easier.
Mountain bikers go to insane lengths to make everything easier and then we judge the shit out of people that don't align with our particular beliefs on how things should be.
This is crazy. We're delusional. We're bonkers. Rolling around on a 28-pound, carbon fiber, six-inch travel, dropper posted, dinner plate cogged, tubeless tired mountain bike and lecturing anybody on whether or not they should embrace a particular new technology is crazy. For good or bad we're a sport created around technology and more-or-less at its mercy. You would think that after years and years and years of having our sport upended by the latest-and-greatest thing we would have learned to deal with these things. But we haven't. And we'll probably continue to judge and bicker and know exactly what is right for everybody else until such a time as our rides are completed by robot avatars.
I get it though. For some, a motor is a deal breaker. A larger wheel/tire size is not a motor. Suspension is not a motor. Disc brakes are not a motor. It is a valid position to hold that mountain bikes should not have a motor and once they have a motor, they are something else.
But they're not "motorbikes." Everybody knows what a "motorbike" is and if you insist on shutting down every conversation about e-bikes by proclaiming that they're the same thing as a CRF450 then you sound a bit silly and you probably don't deserve to be a part of the discussion.* If you don't agree with me, then please just look at the state of US Politics where the strategy of the day is to create a talking point/clever phrase and then stick with it no matter what happens.
So why don't we move this conversation forward by agreeing on the things that we can all agree on? Can we all agree that e-bikes don't belong on crowded, multi-use trails? Are we all okay with that one? And we certainly don't want people riding e-bikes up trails that have historically been downhill only, do we? Maybe we're good there too?
So if we're concerned about conflict in specific places and we can (mostly) all agree that e-bikes don't belong there, why don't we work towards making sure those things aren't spoiled rather than just throwing our hands in the air and yelling about how the world is coming to an end? If we decide to close certain areas or trails off to e-bikes I'll be more than happy to yell profanities at any yahoo that decides to ignore those signs, and I'm sure there will be a boatload of people that feel the same way and join me in my heckling.
But what about those DH trails that are adjacent to a paved road and see hundreds of shuttlers each and every Saturday morning? Are people allowed to ride them there? What about at night, when hardly anybody else is out on the trail? Are there any other places/times where an e-bike can co-exist with regular mountain bikers and other users? Probably?
Like it or not, these things exist. They're not going away. Our sport and our mentality pretty much ensures that they will become more popular. If you pull yourself out of the conversation by screaming "MOTORBIKE!" or "E-BIKES WILL KILL MOUNTAIN BIKES!" you're probably going to be a very, very sad person moving forward.
Sorry,
Uncle Dave
*I also know for a fact that some of those loud voices complaining that e-bikes are going to ruin trail access have absolutely no problem riding trails that are closed to mountain bikers (or even building them – Ed.), but let's not muddy the waters too much.
---
Uncle Dave's Music Club
In honour of the release of Run The Jewels 3, let's talk about Run The Jewels.
First, we've got "Nobody Speak", a Run The Jewels collaboration with DJ Shadow, and pretty much the most amazing video I've seen in a long time.
And then we're going to watch "Blockbuster Night Part 1", which is more-or-less menace disguised as a song.
I'm sure something great from Run The Jewels 3 will be out soon enough, but here's the full album for now.
Originally published January 9th, 2017
---
If you have a question for Uncle Dave (preferable not about e-bikes) send it here…