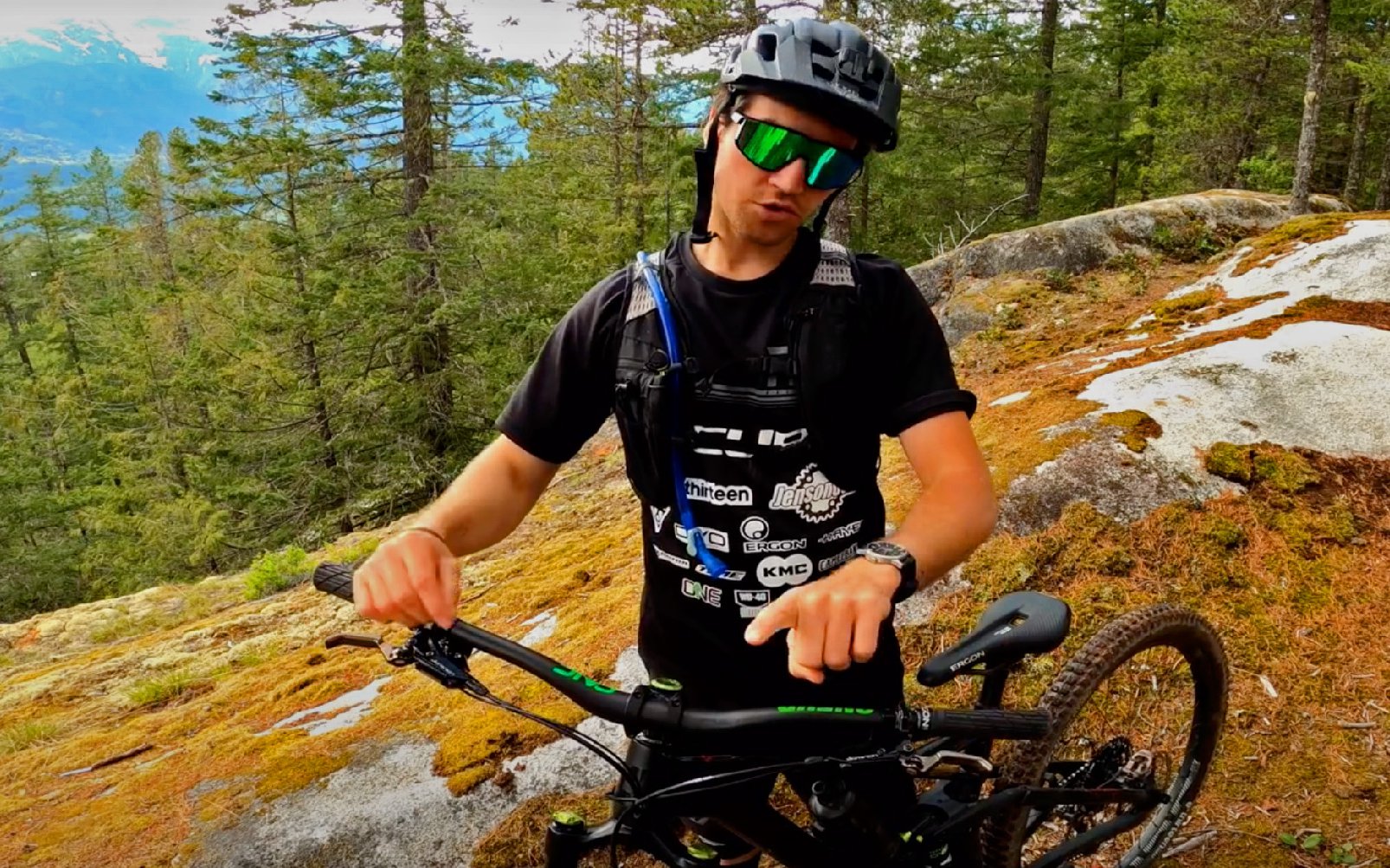 Riding Tips
Switch Up Everything on Your Bike
I used to be terrible about switching things up on my bike. I wanted nothing to change, unless it was brand new and determined to be clearly better, after a lengthy vetting process. Otherwise I wanted the same grips, the same tires, the same saddle, and the same pedals. If I was away at a media camp and the bike I was testing had grips that were too skinny, I was lost. 20 years of bike testing has forced me to become much more adaptable, and this job has forced me to try new things because they arrive at my doorstep. This has thankfully moved the needle a little, because experimentation is almost always beneficial.
Every time i've experimented with some set up change, or taken the time to adapt between flats and SPDs in either direction, tried different tires or tire sizes or inserts, gone to one finger braking, tweaked my body position, or changed my bar width, I've learned something new and got a little bit better at bike riding. Despite this experience, and the positive reinforcement that should have come with it, I don't mess around enough,
On a recent ride with my buddy, who is his son's DH World Cup mechanic, he shared some tips with me. He said that Ben told him our group of dad riders spends too much time in the attack position and that we should all be a little more upright and relaxed. I tried it immediately and even without knowing if I was doing it correctly, felt better on the bike. So I may be making some progress in this area.
Yoann talks about lever angle and accessory testicles
Braking is particularly sacred for me and I vigorously resist any tweak of my levers. For a long time I've been thinking about raising my brake levers like Yoann Barelli and Rémy Métailler, but that thought has produced no action at all. Both of these fast Frenchmen ride with their brake levers parallel to the ground. For Yoann it's a testicular matter, but for Rémy it's all about function.
Ever since I went to one finger braking, from using my ring and middle finger together and gripping with pointer and pinky,* I've been obsessive about lever angle and placement on the bar. I mount my levers inboard significantly so I need to reach a little for the lever hook. I also angle them downward quite a lot, although slightly less than I used to. I like to be able to engage my lever while my finger is outstretched, rather than having to inchworm my digit to yank the hook, which may put my finger at risk of slipping off the sweet spot. I told you. Obsessive.
*I was a stubborn and stupid know-it-all - even more than I am now
And it all makes sense to me. There was a time when I would ride down a rock face with straight arms and my ass way off the back of the saddle, where control is massively limited. Over time I've moved further toward the front of the bike so I can respond to an impact or swap lines easily, and this aligns perfectly with my feelings about lever placement. It seems to me that levers that are rolled forward force your wrists and forearms to roll similarly, making an elbows out stance all but inevitable. Or so it feels to me.
Rémy and Yoann suggest the opposite is true; that flat levers make it easier to have a strong athletic, and elbows-out stance. When I try this on the bike sitting in the workshop, the opposite seems true. Obviously I realize that these crazy-fast mofos know what they're doing, and that they have had success with 'flat' levers and 5 testicles between them. It makes sense to try it and find out what they're on about, but I simply haven't done it.
Check out Rémy's video outling his uncoventiona lever alignment
The path to hell is paved with good intentions, as my dear sweet mum used to say. I need to adopt Nike's most famous slogan and ger 'er done, despite my excellent excuses. Lately there hasn't been a ride I've been on when I wasn't trying something new; either new rubber, a tire and insert combo or a different fork. Which gives me an excuse not to mess with my cockpit. Another excuse is riding some epic newly discovered trail, riding with a slightly larger group of hooligan buddies, or descending a newly snow-free line for the first time of the year. I'm well-armed with justifications for my lack of action, but they are all bullshit.
But now I'm committing, which is the great thing about declaring things over the medium that never forgets. On my next ride, or maybe one of the ones after that, I promise to angle my brake levers much higher than I have traditionally, and report back to you. The next thing on my list is to do five days in a row with a swapped chocolate foot, to see if I can close the performance gap between the two positions.
But first levers...