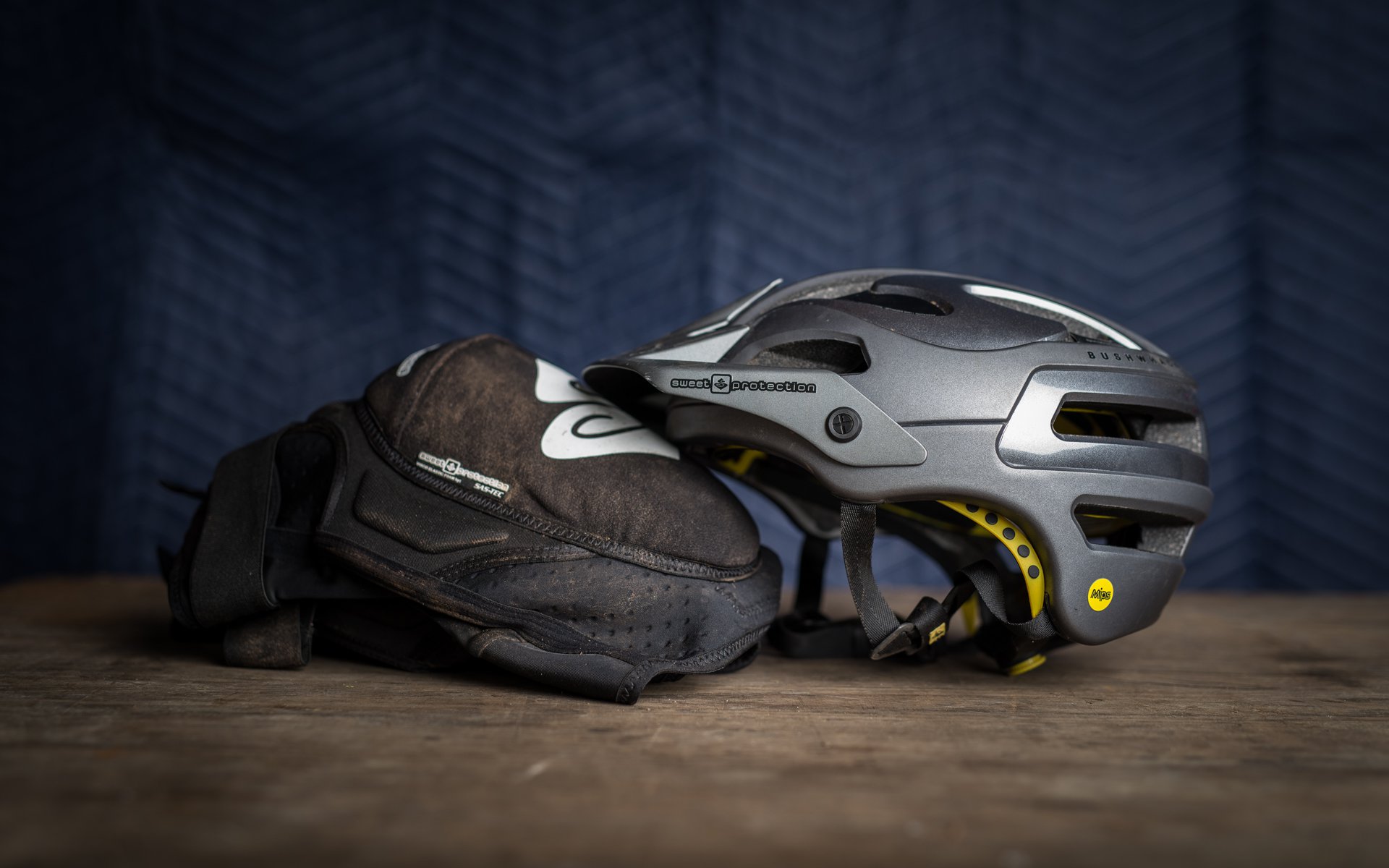 REVIEW
Sweet Protection: Head to Toe
Sweet Protection is a name you may have started to see popping up here in North America - or maybe just the characteristic "S" logo on knee pads - but Europeans will be more familiar with the Norwegian brand that has also been a fixture on winter slopes. It is positioned at the premium level, so it carries the expectation of being well-designed apparel and protection with all the features and benefits that come with that type of billing.
In this head to toe, I'll take a brief look at four pieces from Sweet Protection that I've been wearing over the last while: the Badlands merino jersey, Mudride waterproof shorts, Bearsuit Light knee pads, and Bushwhacker MIPS helmet.
Badlands Merino LS Jersey
I have worn the Badlands Merino jersey for 12 straight rides, and I still haven't washed it. Sometimes it was a worn as an outer layer with only a mesh undershirt below it, other times it was the middle or insulating layer. One time it got spattered with mud and a normal person would probably wash it at that point, but I kept wearing it because I wanted to write about it in this very sentence where I said I've worn it a dozen times, sweated in it like a fat man working a deep fryer, and it's still as odorless as a hairless cat. Merino wool is anti-bacterial, and therefore takes a lot of uses before it starts to smell. This is one of the great things about merino wool - not the only great thing, mind you, just one of them.
I could bore you with details about flat-locked stitching and the cut of the neck, but the important thing is this: it is 100% merino wool. Beware of shirts made of blends - if you're investing in a merino base layer or jersey, get the real deal. When it's something like a 60/40 blend, it just isn't the same. At 100%, you will get a jersey that wicks sweat well, dries quickly, doesn't stink, and even keeps you cool when it's hot out. Wool is the super fabric, and once you start wearing it, you won't want to go back to cold, clammy moto-style jerseys. It's been perfect for fall riding and I'll wear it all winter (for skiing, too) but to be honest, I could wear the Badlands in all but the hottest weather here in Vancouver and it would be the perfect choice. At 99 bucks, it's a great value, too (I know - you can get riding shirts for a lot less, but when you don't have to wash it often, you start to really appreciate merino for home as well as for travel). I tested the long-sleeved version which retails for CAD 99 / USD 79, but the short-sleeved version would be a good pickup as well, at CAD 75 / USD 60). At 6' 1", the M fits me since it's cut really long and has a little natural stretch that fits over my 190 lbs.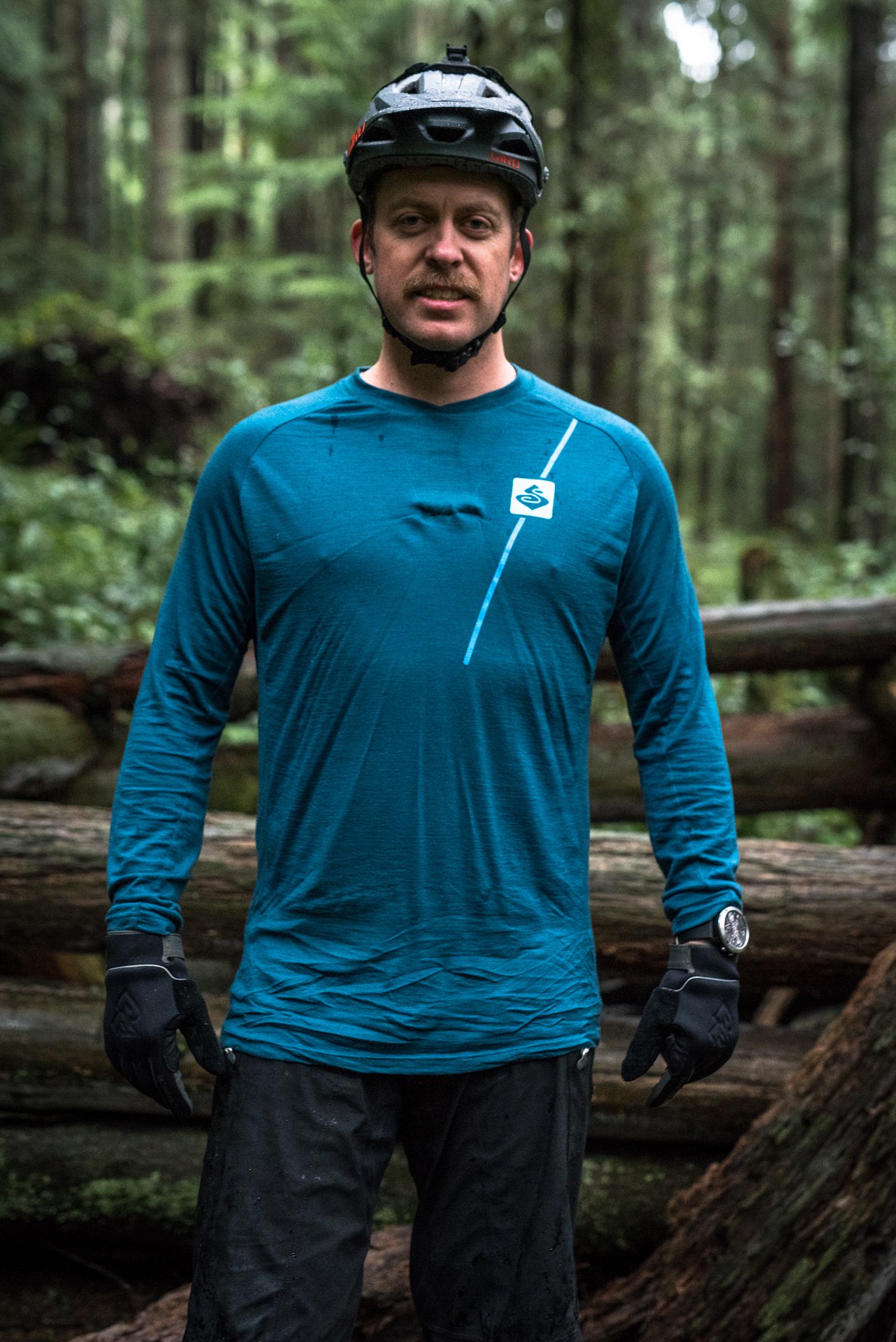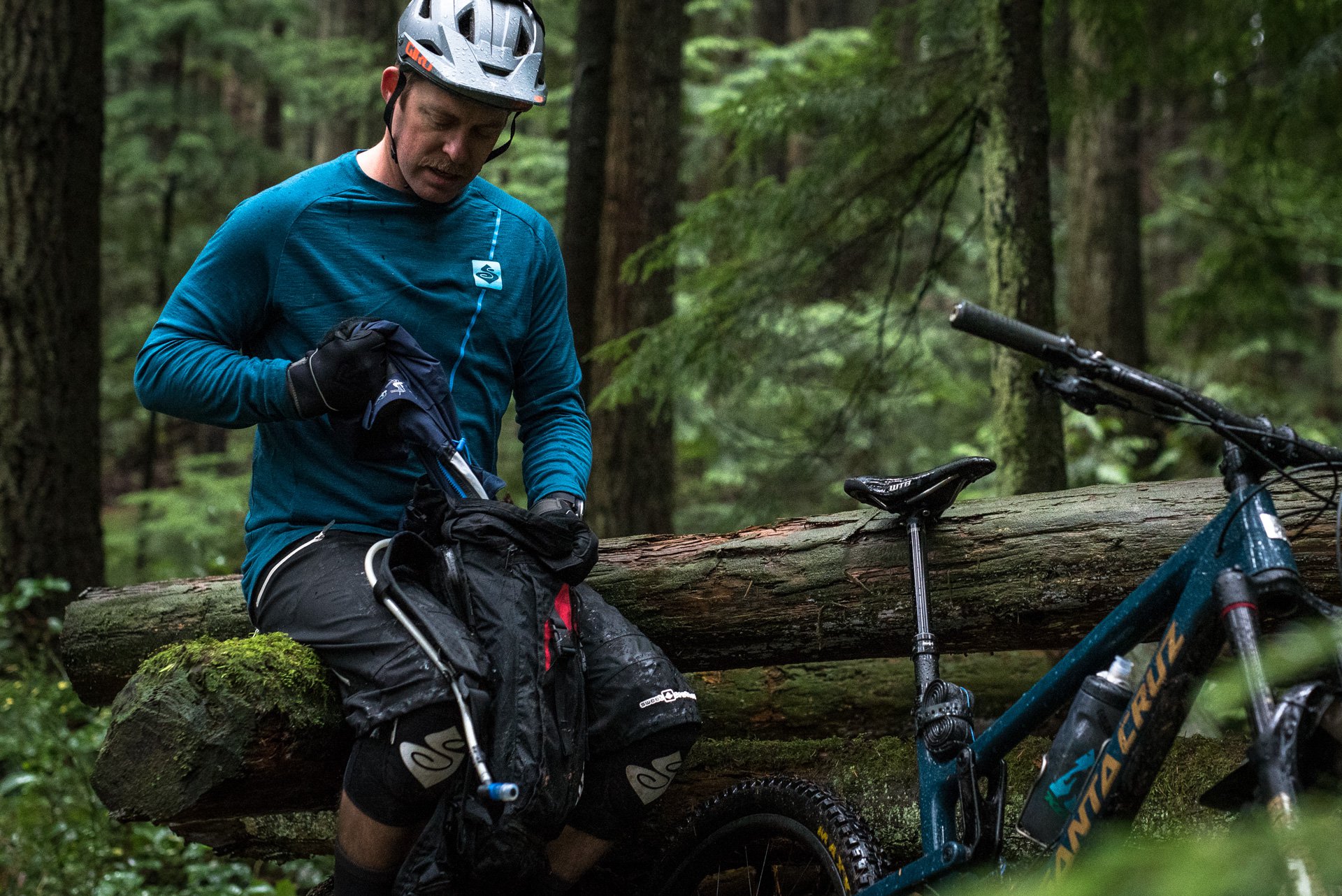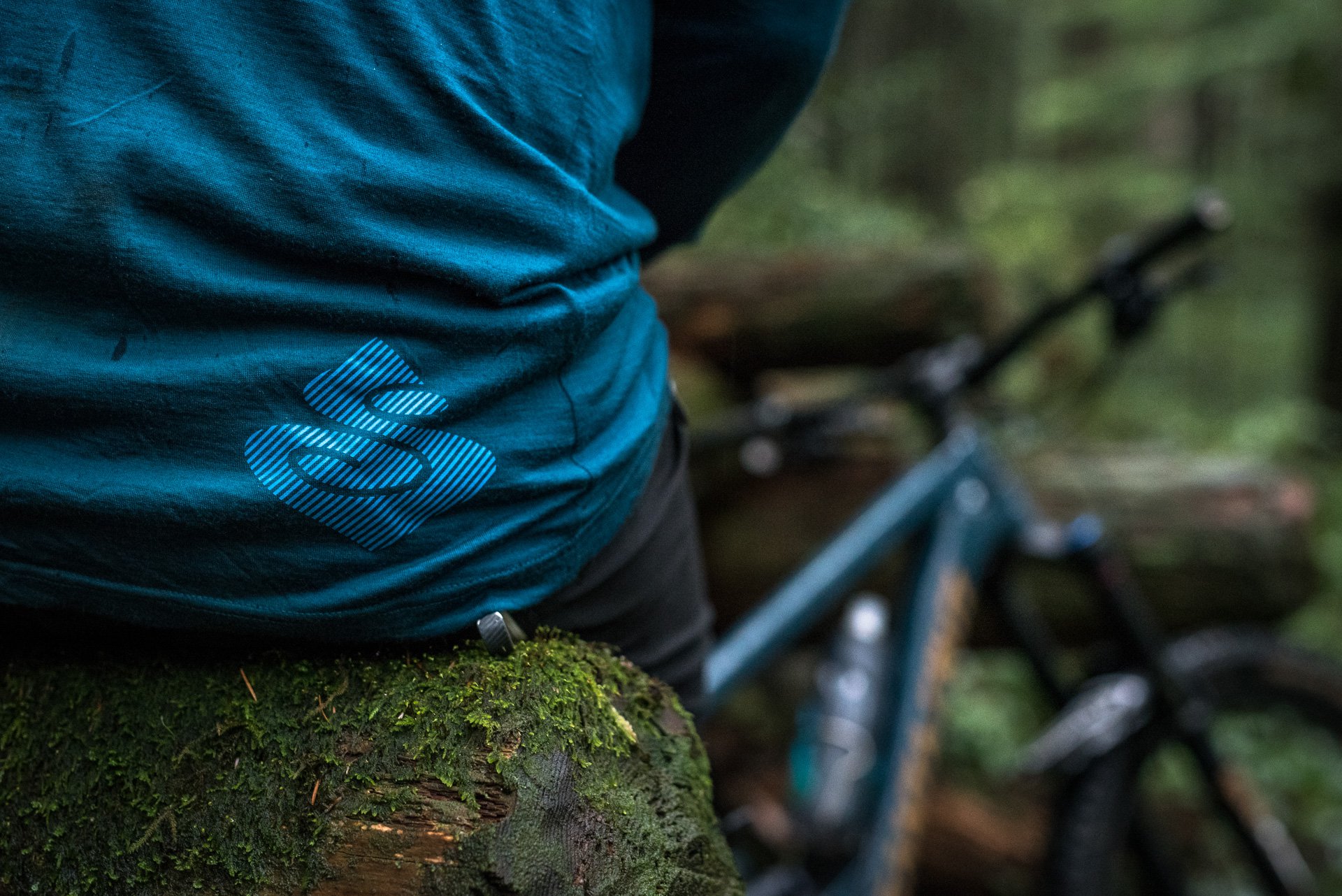 Mudride Shorts
It's no secret that our whole crew are huge fans of waterproof shorts. Andrew just wrote about the Endura MT500s and his one complaint was that they weren't long enough. The Sweet Protection Mudrides because they have the longer cut he's after and I've been loving them. I've worn them a ton and have but one complaint: I'd like the two zipper pockets to be a bit larger so that they do a better job accommodating my iPhone Plus. It's a bad habit to ride with your phone in your pocket, anyway.
Two front zip pockets are about right for waterproof shorts, but I still like having slash pockets for my keys. No belt loops, unfortunately, but the velcro tabs at the waist are attached to an elasticized band - the system is very effective and I haven't had a problem with the backside dropping down while I pedal. Two very large vents positioned at the back of the thigh help you release the vapours, but I haven't used them much, and haven't found the Mudrides to be hot to pedal in on dry days as warm as 15 degrees C - thank the 20,000/29,000 polyamide material for the excellent waterproofness and breathability of the Mudrides. There are elasticized gaiters at the thigh that I haven't used, but might come in handy for commuting or some time with a hell of a lot of up-spray. I'm a fan of the basic black and think the blue and red versions look over-designed with the black x-wing crotch and ass patches. To each their own, I guess, but winter shorts should be black - let's just leave it at that.
Lastly, the length is perfect in a size L for my 32/33 inseam. They provide great overlap with knee pads, don't ride up and over, and keep your knees dry and protected when pedaling in a downpour. Make those pockets a bit bigger (or add slash pockets up front and move the zip pockets to the back where the vents are) and I give them a 10/10. As it is, call it a 9 - some will rightfully feel that 200+ for shorts is a bit steep, but the excellent construction of these shorts means they'll keep your ass dry and comfortable for many seasons. The Sweet Protection Mudride shorts retail for CAD 229 / USD 179.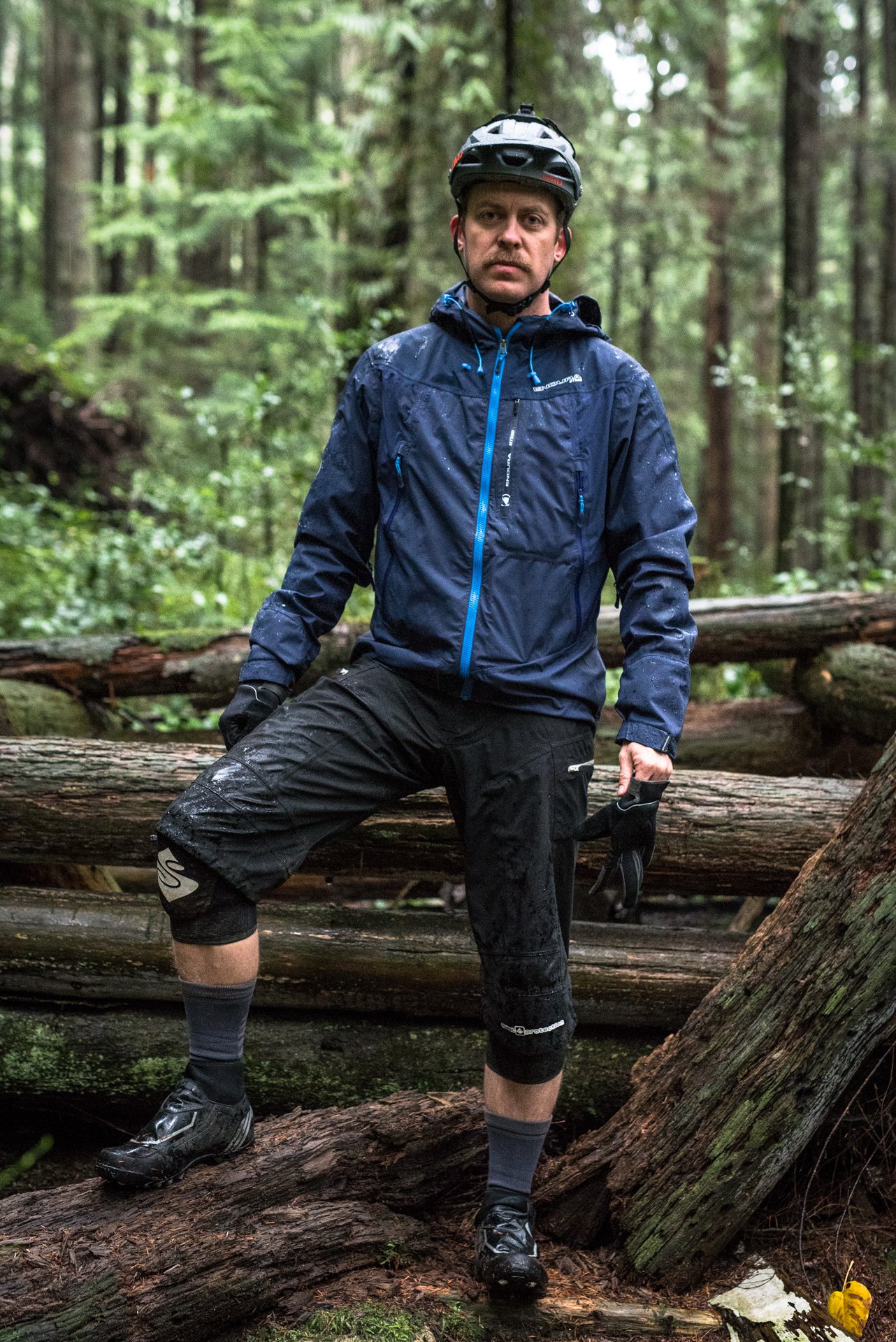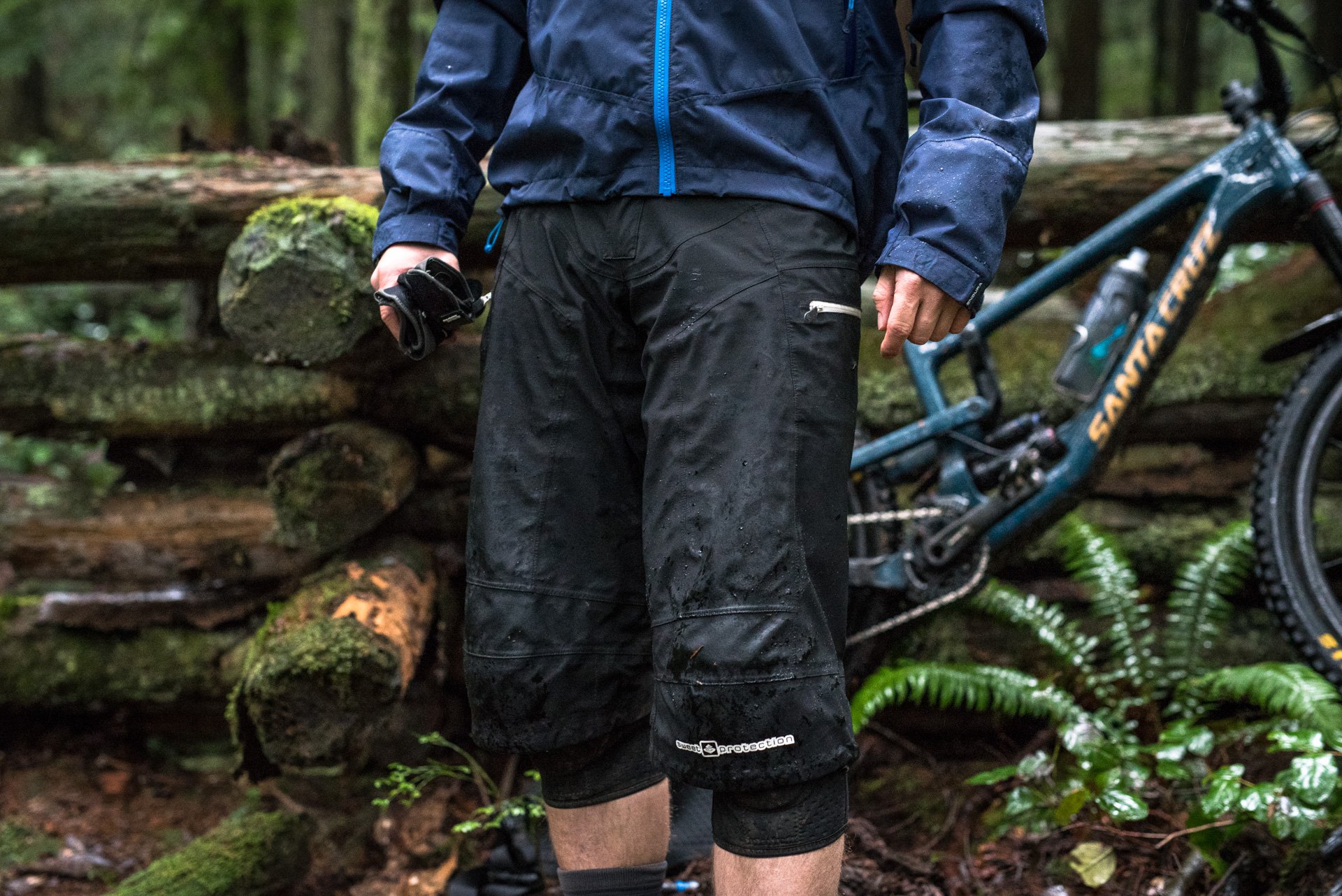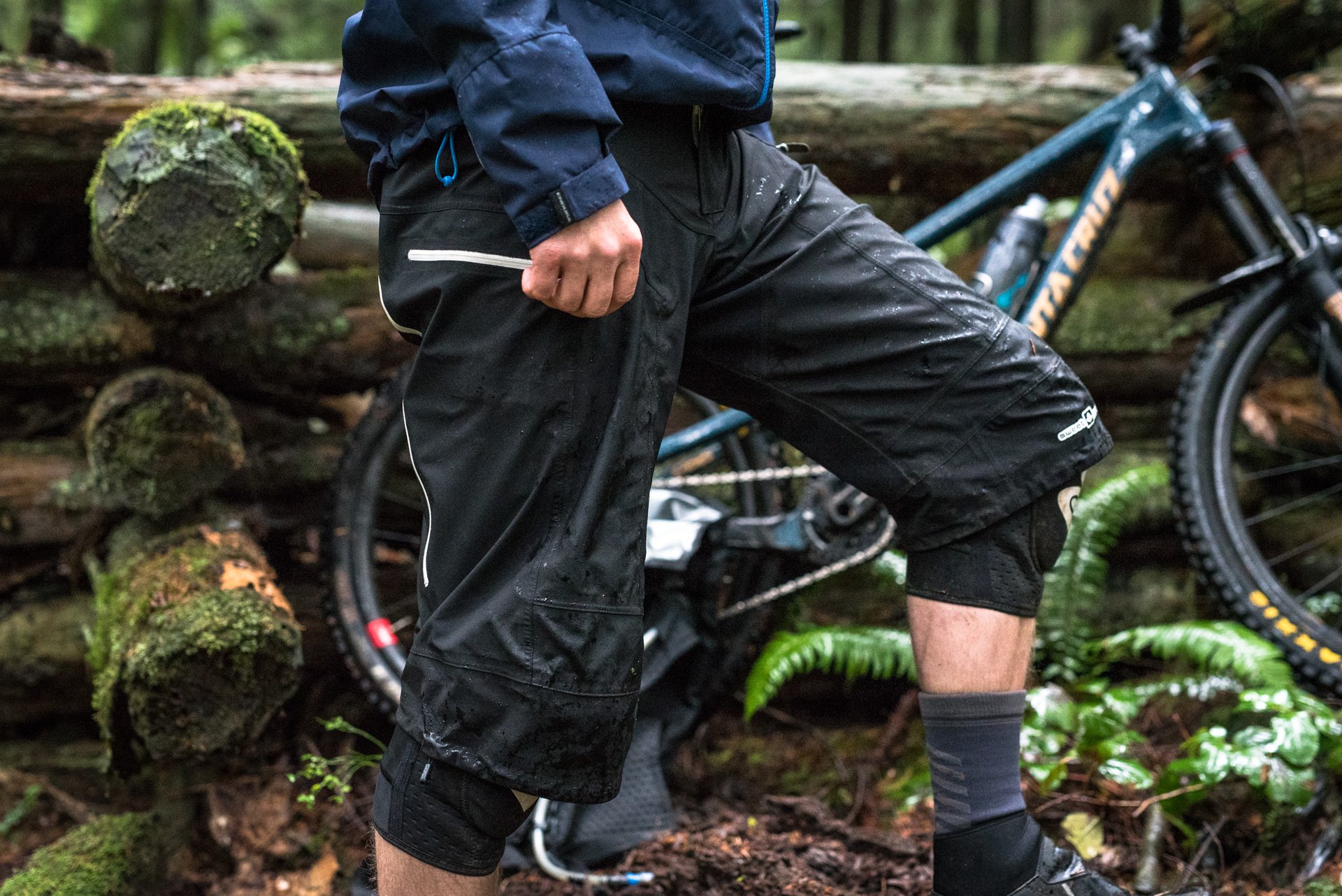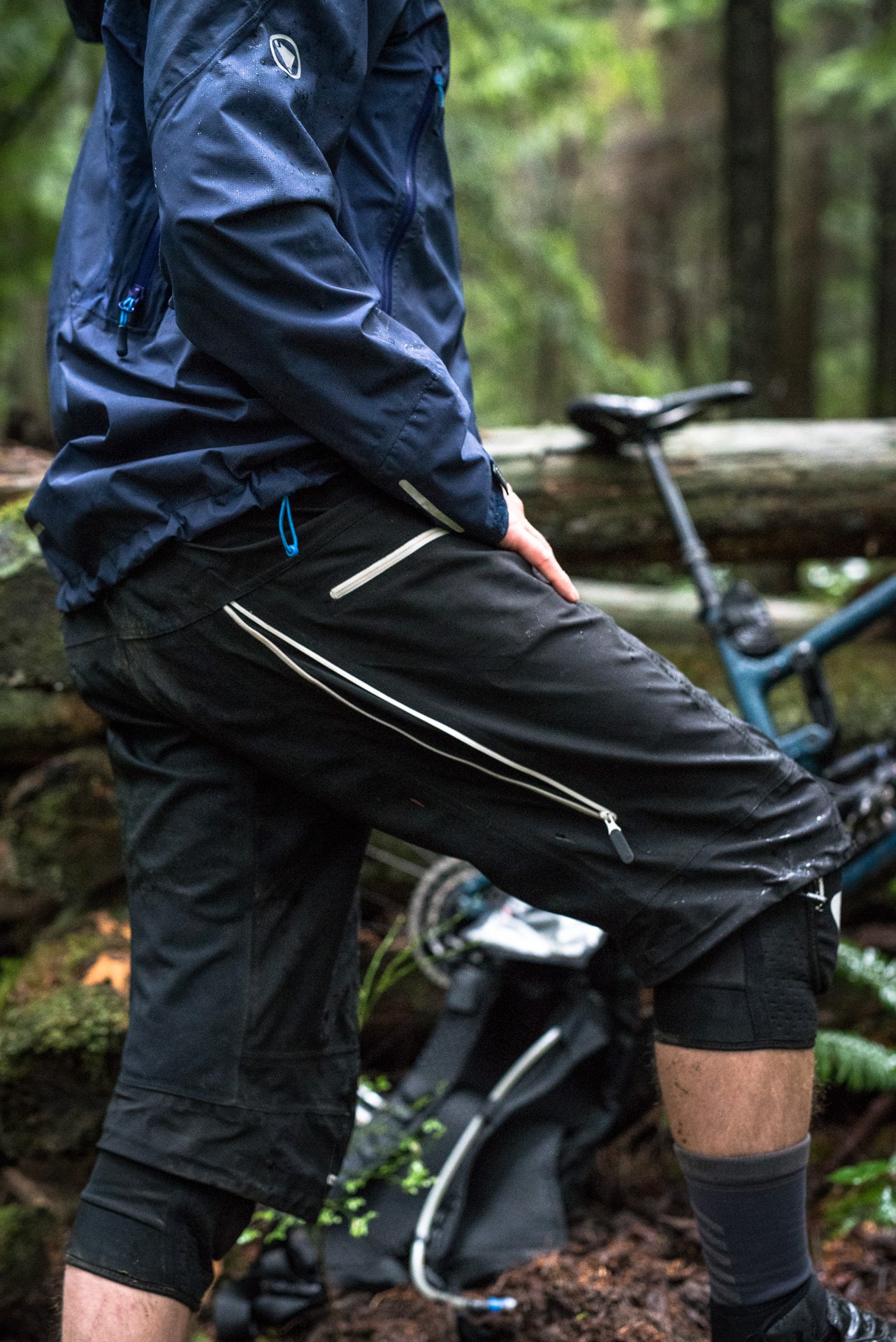 Bearsuit Light Knee Pads
Like helmets, everyone's making knee pads. That means one or two things only: they're easy to make and/or they're highly profitable. I know the former isn't true, because we've had plenty of pads that weren't that great, or don't last. The latter point - probably true. Sorry - soft goods are where the money is in every sport. So you may not be pumped that the Bearsuit Lights are CAD 119 (USD 99) but that isn't out of line with the better competition out there, and...AND they fit really well. The neoprene and lycra construction grips your knee especially well as soon as you work up the slightest sweat, give an excellent fit when pedaling, and they don't move when you crash. I thought the neoprene would be uncomfortably hot in summer, but it's perforated to help with that, and the truth is that all knee pads are hot when the mercury rises, and the Sweet Bearsuit Lights were no better or worse than countless others I've worn. The fit though, that I liked a lot.
Pro tip: when putting on or taking off any knee pad, rotate the pad so the 'front' faces backwards as you slide them on and off. This takes the strain off the elasticized sections, and will keep them from tearing above and below the knee. After having durability issues with several knee pads, this tip has added life to lots of them. #nowyouknow
More info on the Bearsuit Light knees can be found here.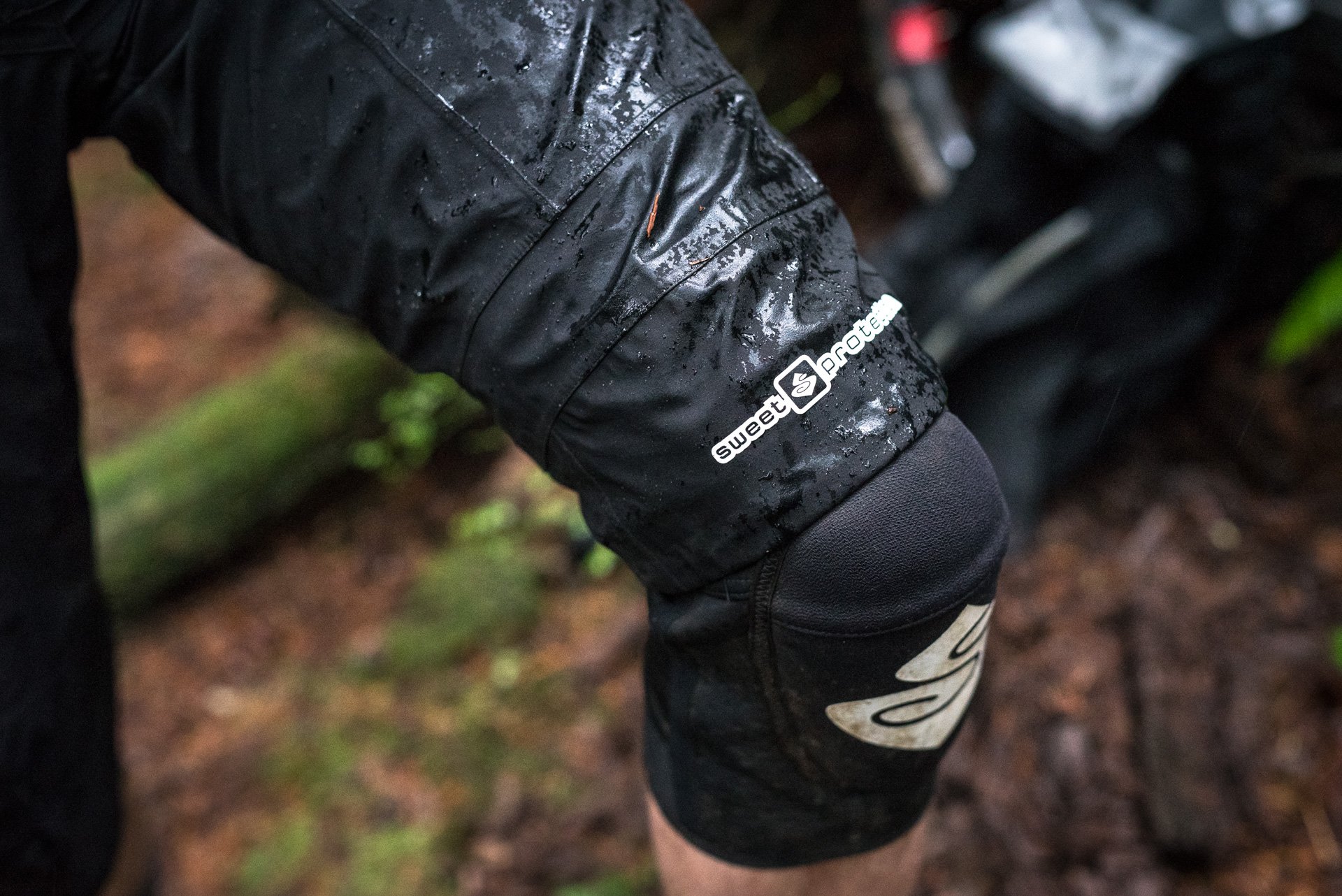 Bushwhacker II MIPS
Add Sweet Protection to the list of companies that makes a MIPS-equipped all mountain/trail helmet. Theirs is called the Bushwhacker II, and it's a great helmet. Prospective buyers just have to decide whether the fit and finish are worth a $50-90 premium over other category leaders.
I found the Bushwhacker to be light, very well-ventilated, and it fits exceptionally well. It held up very well all spring and summer, and I even crashed in it a few times and feel like it protected me at least as well as anything I've crashed in recently. That is, of course, completely objective, but I've had enough head bonks to know when it at least feels like a helmet is providing good protection from the ground.
The turn dial adjuster held on well and was effective but was tricky to operate with certain gloves - this is a common problem with other similar designs. Hardly a deal breaker since I didn't find myself using it often - set it once and it tended to stay adjusted. The visor stays in place well once you set an angle, and has enough sweep on it to accommodate goggles when you're in full dork mode. The fit of the Bushwhacker is all-encompassing but also feels like the shell fits to a low-profile. It's round, but not stormtrooper-like.
Sweet makes some claims about ventilation shapes and how they specifically try to cool the area around the temporal artery. All I know is that ventilation was very good. The sweat pad is average - no one has crushed that feature yet, although Giro's effort was decent and Bell's Super somehow makes forehead sweat disappear. And yes, MIPS is onboard, although you can get a version without MIPS for CAD 50 less, or with a carbon shell and MIPS for CAD 80 more (but it isn't lighter - up to you to decide if the extra stiffness of carbon is a good or bad thing for head safety, the evidence isn't clear).
You can get a well-engineered MIPS-equipped helmet for less, of course, but ultimately fit and style are elements which might have you decide in favour of the Bushwhacker over some of the competition. Retail for the Sweet Protection Bushwhacker II MIPS is CAD 299 / USD 239.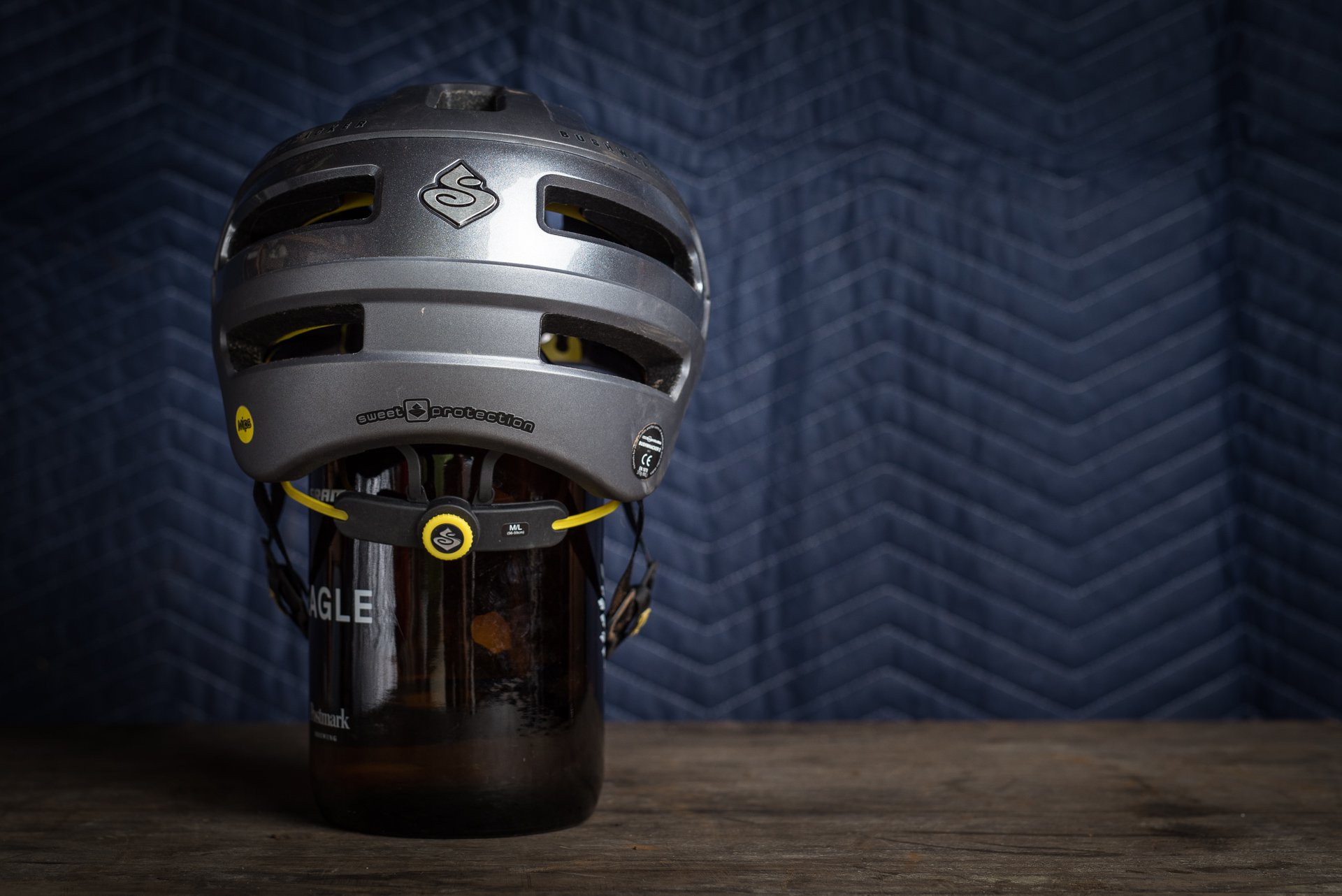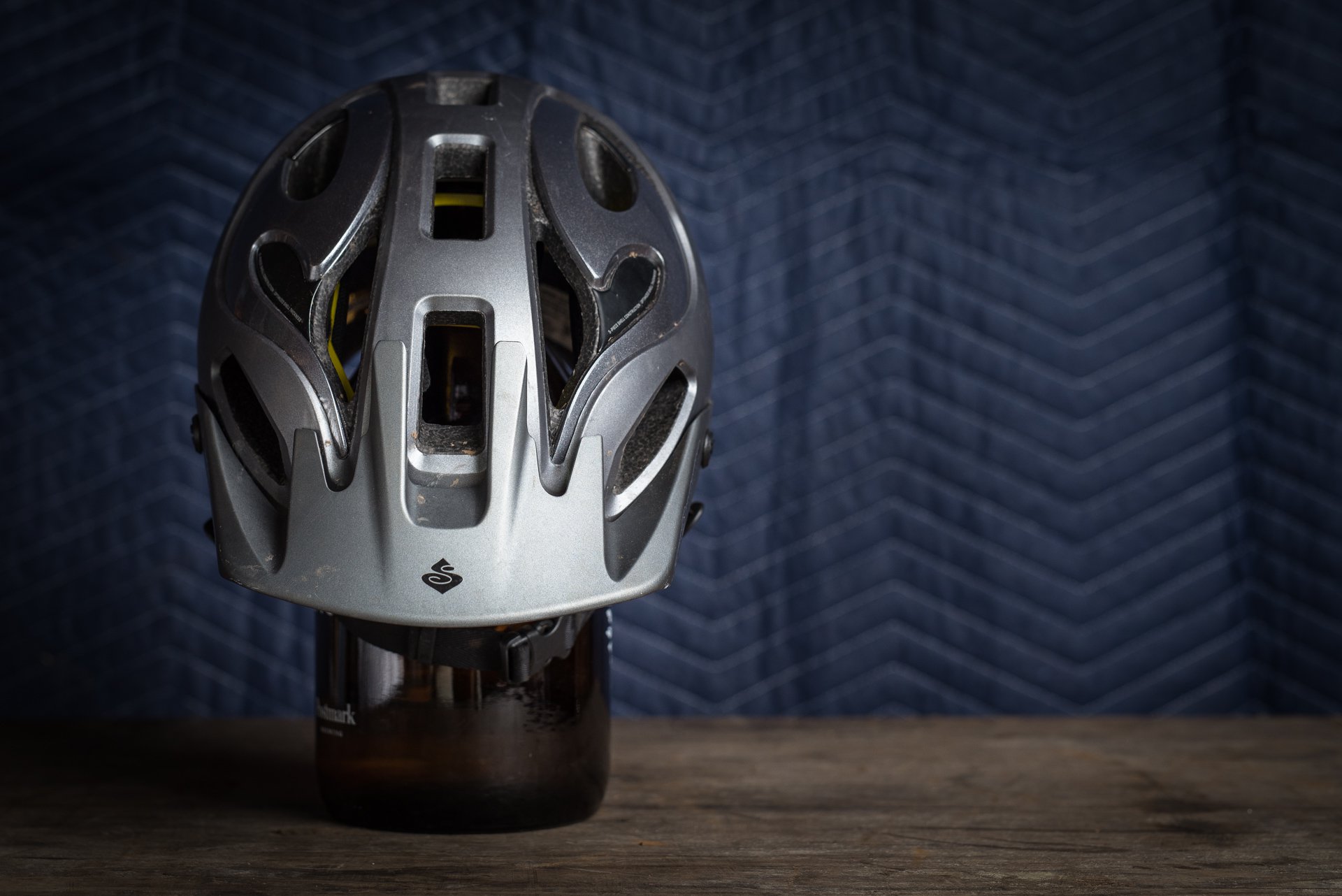 More info on all of these pieces over at the Sweet Protection website.
Bushwhacker II w/ MIPS - CAD 299 / 239
Bearsuit Light Knee Pads - CAD 119 / USD 99
Badlands Merino LS Jersey - CAD 99 / USD 79 (SS version is CAD 75 / USD 59)
Mudride Shorts - CAD 229 / USD 179