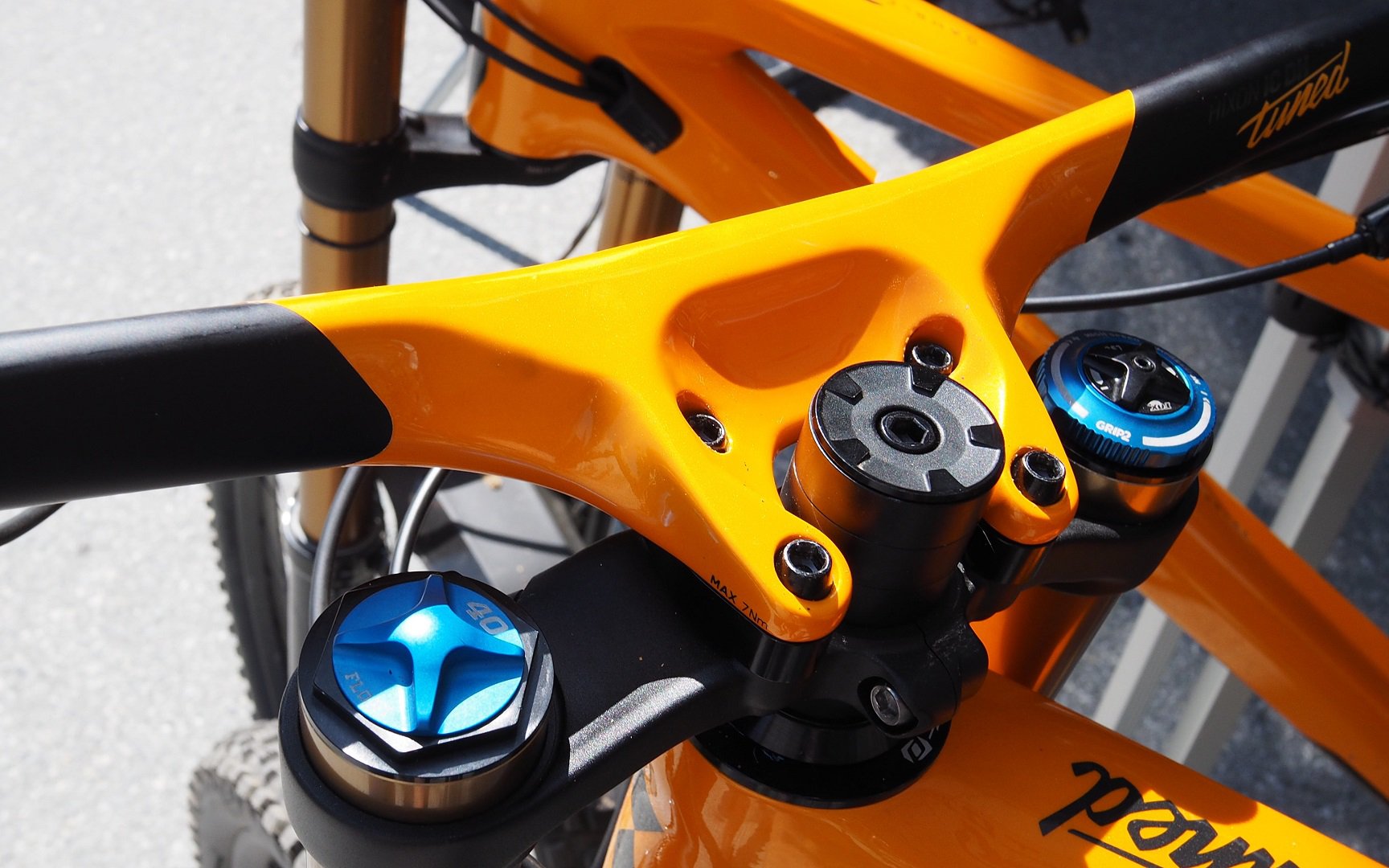 EDITORIAL
Sweating The Small Stuff At Crankworx 2019: Part 2
Micro Spline This.
This is unapologetically deep-nerd, but the beautiful people behind Onyx instant clutch hubs made my Crankworx by updating their hubs to hack the massive worldwide small parts support, and Micro Spline license, of top OE wheel provisioner DT Swiss. There's been a lot said about Shimano's 10t & e~bike friendly re-imagining of one of the oldest commonly used bicycle standards and, disregarding whether it is even necessary, the biggest cloud over the system has been the slow roll-out of manufacturing licenses.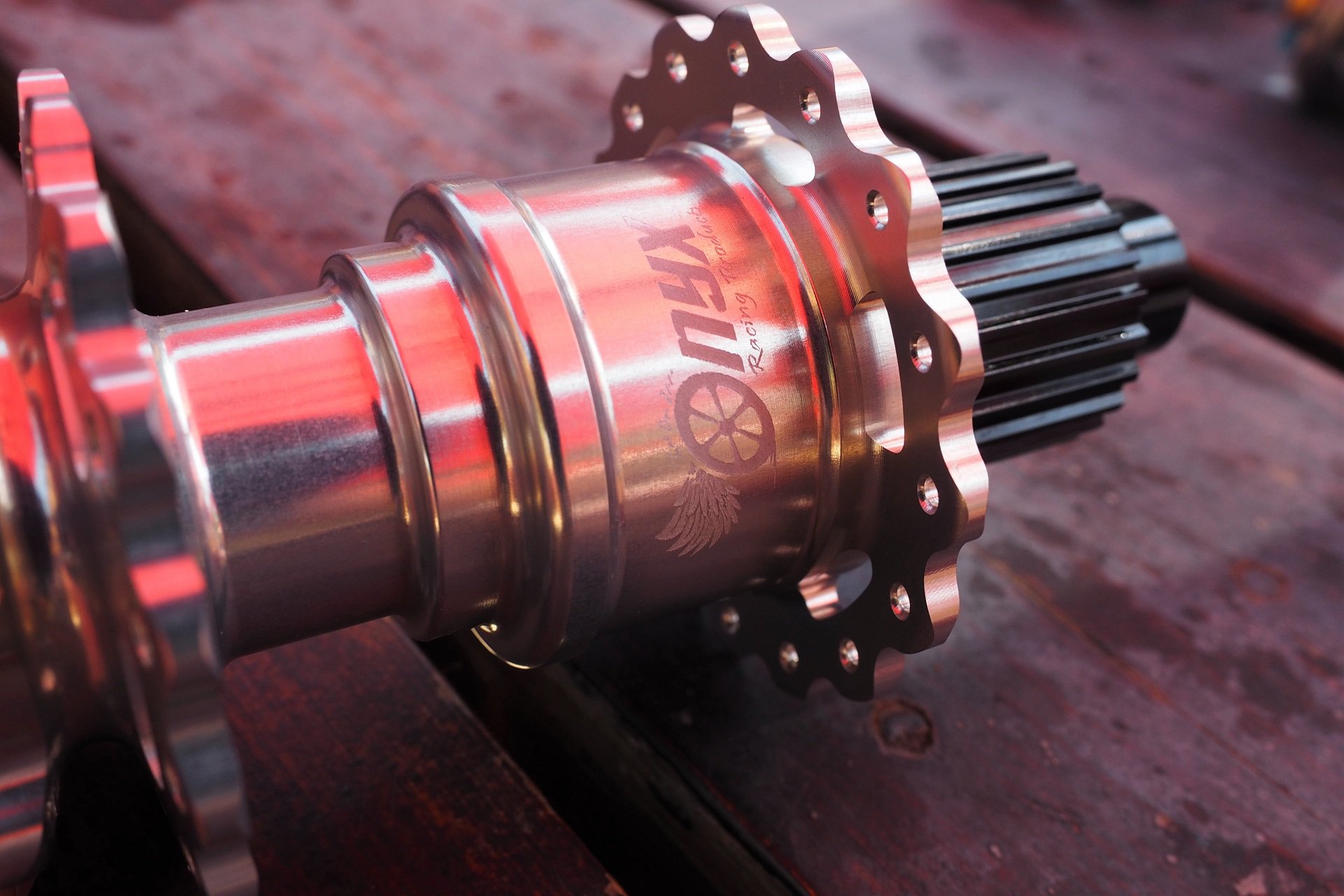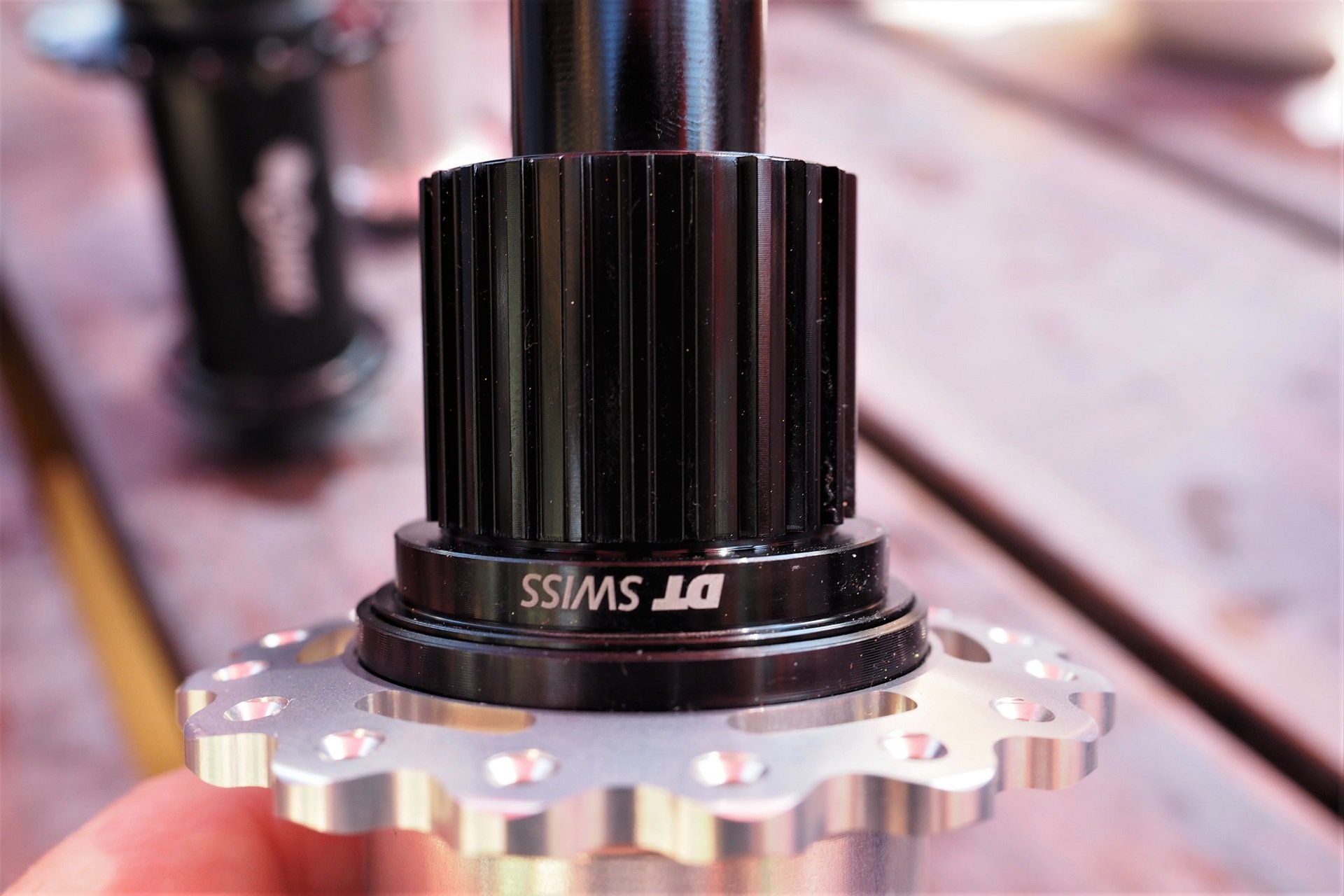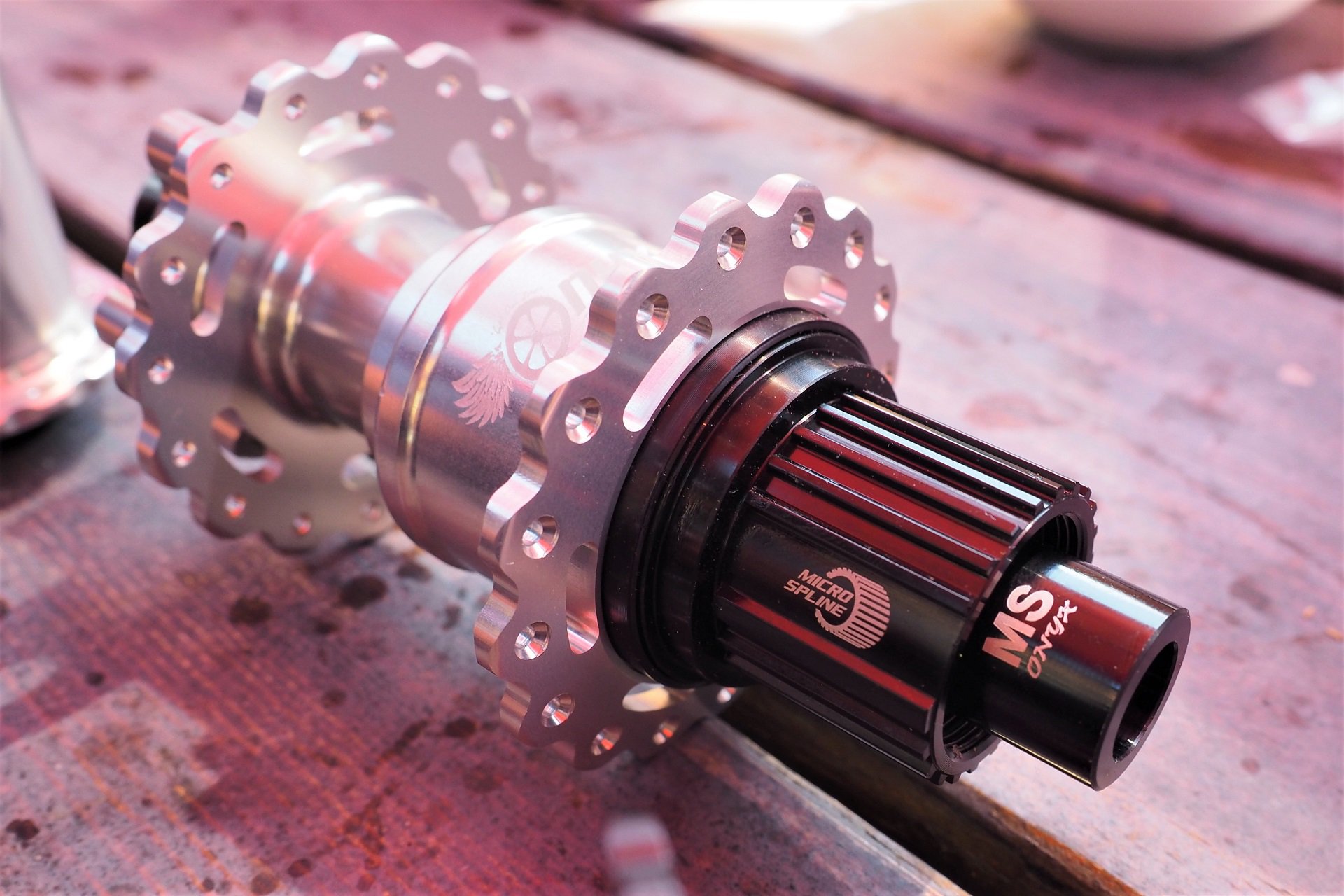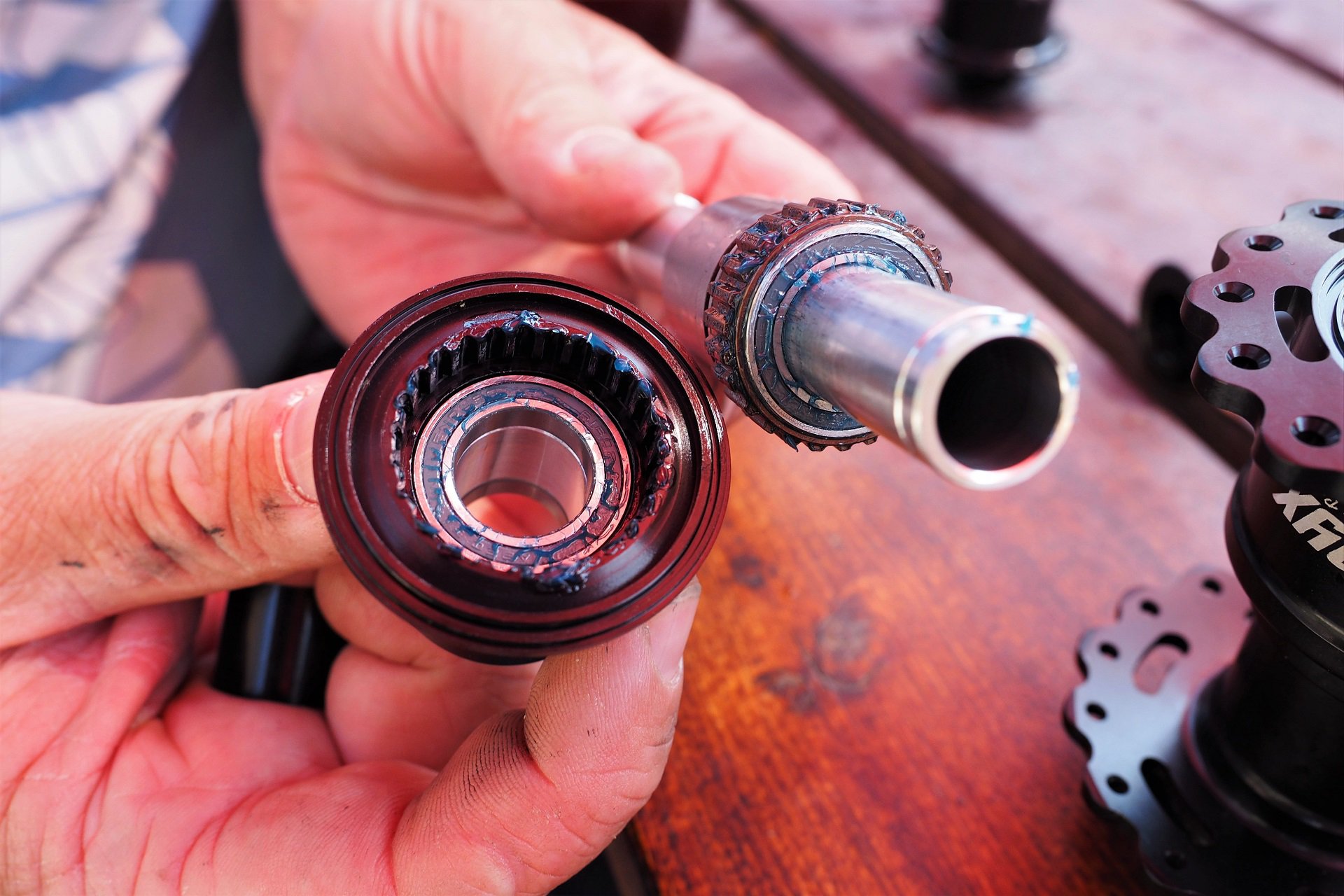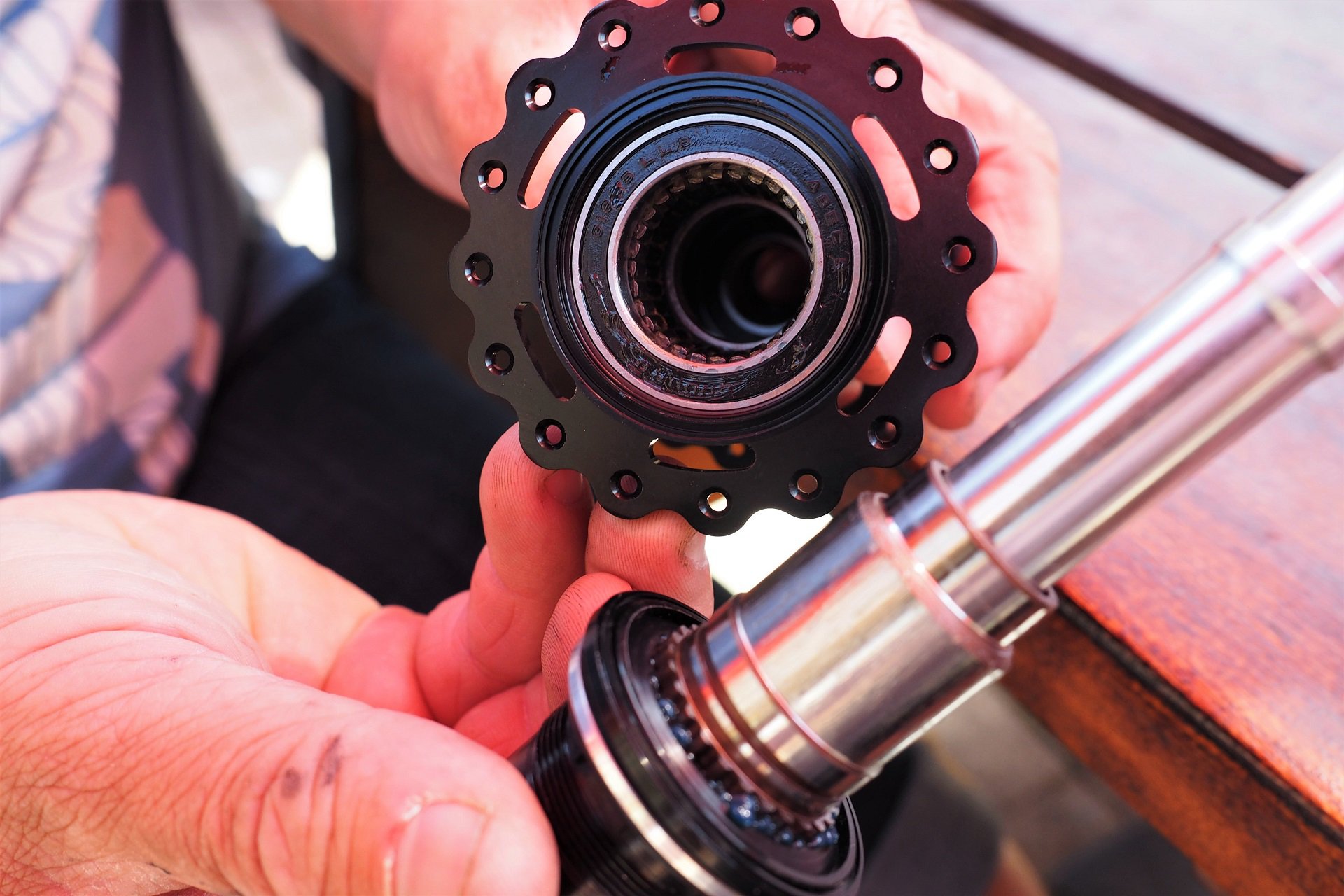 That's not all that's new in the land of Micro Spline. There's a few wheels rolling around Crankworx running Shimano 12spd drivetrains from companies that don't currently list a Micro Spline option for their wheels.
Speaking of Shimano 12-speed, as has been true for decades, any time Shimano launches a new standard, there's a scramble for the aftermarket to jump onboard with spare parts. Sometimes it's a case of simply supporting aftermarket replacement and other times it's ensuring compatibility with existing aftermarket parts. At Crankworx, Race Face joined Wolf Tooth in manufacturing 12-speed chainrings that are compatible with Shimano's new 12-speed chains so you can run your preferred Race Face cranks and get all the advantages of Shimano's new shifting system.
Giant Tools
Paul from Giant Canada was on hand at the, actually, quite giant booth showcasing the brands new tool-storage solutions. This collection of tools is not Giant-specific and riders with any brand of bike could benefit from the magic of magnets.
Stashed tools will continue to be a growing market segment as most new bikes are able to carry at least one water bottle in an intelligent position and riders choose to just take along a small hip bag or go pack-less.
Game of Fenders
Scott Bikes has been doing some nifty bolt-on fenders for Fox single crown forks for a while now, and they've added a full length version for the Fox 40 as well. It's one of the clean pieces that makes me wonder A) why Fox doesn't sell their own fenders that screw into the fender holes on their lowers, and B) why every fork company doesn't have an equally clean looking fender. Kudos to SR Suntour for being an exception here and Manitou has recently joined on with a great looking full-fender for the Dorado. I've confirm that it is not structural and that no amount of begging will score a regular joey like myself an anodized blue upside down fork.
I may not be able to get my hands on an anodized blue Dorado, but I do have new Mezzer in for testing. Look for a teardown wth Zac soon.
One more quick hit on the subject of fenders. I'm curious why more companies aren't flairing out their downtube protectors like Commencal. I think it looks good and anything to keep the crud off that expensive rear shock is lovely.
Get Your Bearings
From watching the booth I'd say Scott's one-piece DH bar and stem is the main curiosity this year. They also have a pretty damn clean cable system that comes stock with every bike, and leaning against the wall was a road bike with no external cables. It's strangely attractive for a bike that has multiple gears and a drop bars. But, the real story, throughout the mountain bike lineup, isn't visible with a cursory inspection.
The real news at Scott is that all their full suspension bikes are now using cartridge bearings at the pivot points. Just like when Rocky moved from bushings to pivots, this instantly makes the bikes more compelling. Their rigs are consistently among the lightest bikes in any category and the spec vs. tech vs. price is decent value so I suspect we'll be seeing a lot more of these in the years to come.
Bonus Bits
Here are a few more thoughts before the third installment.
Please don't forget to check out Part 1 live on NSMB.com. Thanks!