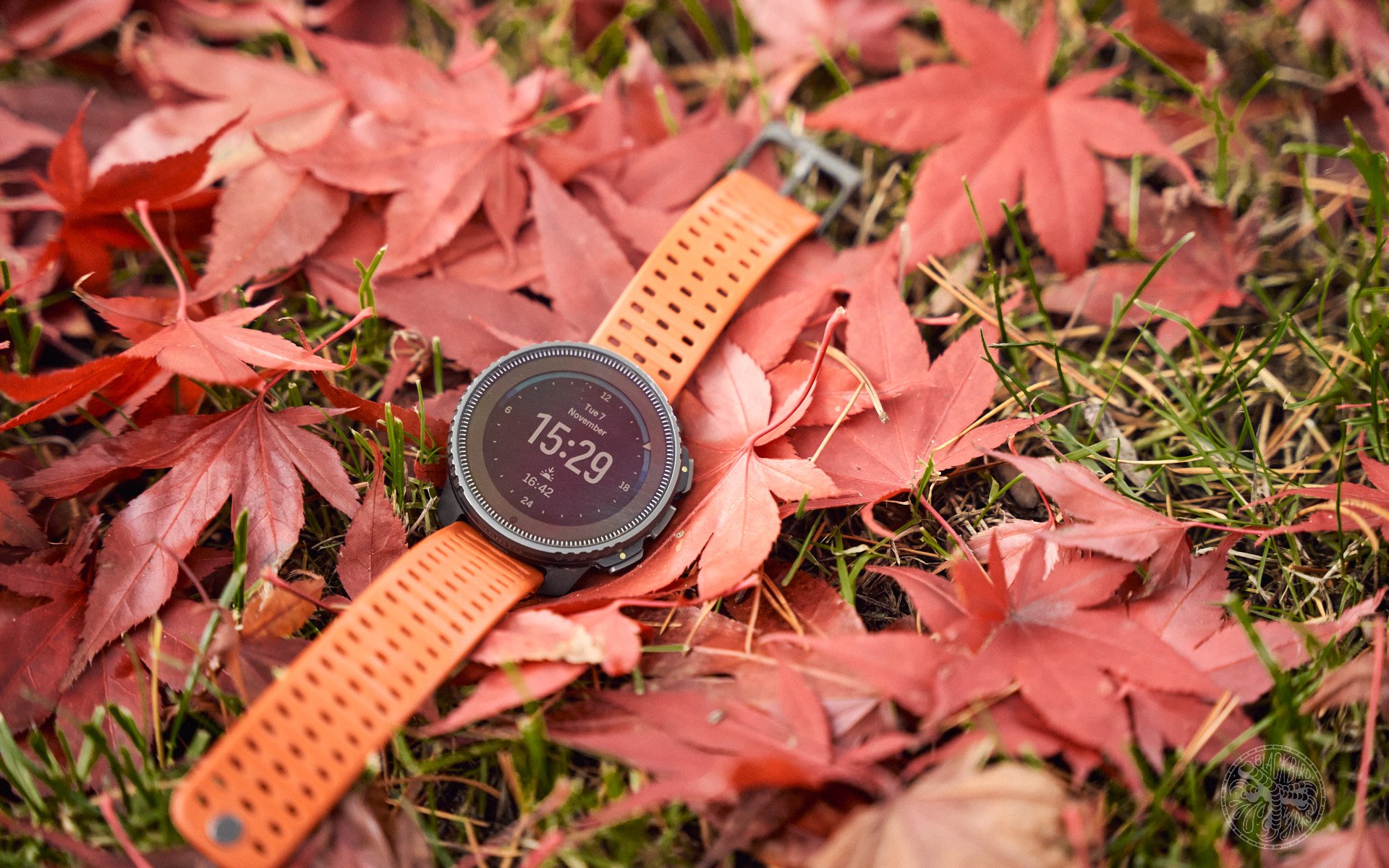 Review
Suunto Vertical Titanium Wrist Watch
They do things a little differently in Finland. The landscape of this northern European Country is as beautiful as it is weathered. It's not mountainous but the seemingly infinite green spaces and the calming call of the saunas has nurtured a contemplative and handy people who develop some of the most loved devices in the world. If you've ever held a Nokia 3310 in your hand, you know Finns build tough, utilitarian shit. The new Suunto Vertical is built for tough people doing tough stuff in the mountains.
There are two kinds of people in this world; horologists and people who don't care what goes on their wrists. The latter group may rock a feature-rich Apple Ultra and talk to it when a call comes in. It's a fucked up Jetsons moment and I can never not laugh when it happens. We have multiple offenders in the NSMB crew but some of us prefer mechanical and sometimes even kinetic time keepers. Yet the complex and fragile nature of mechanical movements do not lend themselves to our sport. The small gears and jewels dislike vibrations and in time, the accuracy of anything but a digital Casio F91W will be shit.
Suunto Vertical Titanium Solar
Finally he talks about the watch! The flagship watch from Suunto is 100% made in Finland at a carbon zero-rated facility where everyone wears white lab coats. This is not irrelevant information. The fine engineers and designers at the small Finnish brand have massive competition. The market is saturated with Garmin wearables (they don't call them watches anymore, cause they really aren't) and Apple units that make a lot of sense for normal people in a day to day life. Suunto's slice of the market is thin and they need to capture a user base and cater to them well. Building a watch that will double as a daily driver for smart functions and be rugged enough to withstand a week in the backcountry, all while looking good, is a monumental task. In my opinion, Suunto nailed the physical design of the Vertical, a watch that measures 49 x 49 x 13.6 mm
It is not a massive watch nor a thick one. This is good for people who don't have big wrists to show their timepieces. On my 150mm (6") right wrist, the Suunto strikes a great presence without seeming out of place. The titanium-cased, solar-charging version I got for review also weighs only 74 grams which is about 20 grams lighter than the Fenix 7X Pro, Garmin's competition for the Vertical.
The idea of a solar charging watch is interesting, especially in the dark, wet woods we ride in. Mid summer, the patchy light barely penetrates the foliage to allow for any kind of charging but Suunto promises 30% battery life increase if the light conditions are optimal. You cannot charge your watch just with sunlight but you can slow down the battery drain significantly if you exercise in bright sunlight. Solar Charging is nothing new in the watch sector and Suunto's example is not futile. The battery life the Vertical promises is unreal.
These mini computers, with their bright and legible displays, are power-hungry beasts. The battle to keep the weight and the size of the cases down has been a huge challenge for the manufacturers while keeping the battery life in days while in heavy use. While smaller and lighter than the Garmin's top unit, the battery life of the Suunto Vertical is nothing short of impressive. While being connected to 30 satellites in 5 different protocols, It can give. you full navigation, map use, heartrate data and other stats that you will never need, for 90+ hours. That's almost 4 days of Nasa shit on your wrist while you are riding your bike.
While most of us just need our phones for Strava, recording our rides to see if we are within 2 minutes of Jesse Melamed's time on a North Shore trail, the idea of an ultra-accurate analysis of one's adventure is hard to resist, even for the most casual enthusiast. Just like higher-resolution cameras on our phones or perfect espresso pulls, the high-end watch market exists mostly for showing off. The odd few, who can use all the functionality of these watches, will be pleased to hear there are quite a few detailed reviews of these things on YouTube. DCRainmaker, a nerd favourite, creates great, in-depth reviews of lots of gadgets but should you trust someone reviewing the mountain biking features of a watch from the Netherlands?
Coming from a fairly pedestrian Garmin Instinct Solar watch, I was immediately impressed with the fit and finish of this Titanium/Sapphire beauty. My first hesitation was switching platforms from Garmin to Suunto as most of my health and fitness history of the past year or so has been on Garmin. The app would tell you I don't eat and sleep as well as a 40 year old should, but do not listen to it.
When I put the Suunto on my right wrist for the Megavolt 3 day E-MTB event, I was interested in the user interface and how long it would take for me to get used to extracting information from the data collected. Instead, I held on to my bars with the nasty wrist pain for the duration of the event. The fine-looking Suunto's sharp edges were \ digging into my skin as I descended the rough Okanagan landscape. I lost a lot of hide, even after switching wrists to keep the pain at bay. By the end, I was ready to toss the brand new watch into the lake.
I kept thinking to myself, did the fine folks at Suunto even try riding while wearing this watch? They surely must have tested the design in all the data gathering modes? After talking to a couple of other people with similar experiences, it became obvious that the design team missed an important step before releasing this extremely well-engineered, but poorly-designed and tested, product into the wild. Unless you really cinch the strap down, the wings of the strap mounts will dig into your skin. The amount of adjustability with the stock strap is impressive with all the small holes that the "button" goes into. It is however easy to miss a hole or two as they are not marked, so you never know if you are in the right hole. The cinch required for a pain free experience is also too tight for daily wear, especially in the summer, and having to readjust constantly is annoying. What does this mean? Go into a store and try this wearable before you decide it is for you. The Garmin Instinct is a fraction of the price of the Vertical and is quite a bit more comfortable to wear day in and out.
Mapping is another important function of the Suunto Vertical and it's a free feature, unlike Garmin's approach. Maps for regions can be downloaded to the watch over WiFi but only while the watch is plugged into the charger. This is annoying but considering how long it takes to download a 1 Gb map file, you don't want to run out of juice. 2-3 hours to download a map to the watch is not uncommon.
The map itself, while useful and super fun to look at, lacks labeling; no trail names, no street names or elevation numbers on the contour lines or even landmarks. The entire map is just different lines for roads, trails and paths and while it is easy enough to figure out where you are and what is in front of you, not knowing the names of common trails at forks or even peaks nearby is a massive oversight. Make the maps another gigabyte bigger and include the labeling Suunto! If Garmin can get it right, so can you. Also not being able to zoom out further than a 500m radius makes the maps quite limiting. Free vinegar is sweeter than honey - Turkish proverb. Does not apply here.
The performance of the UI on the vertical is also problematic. Menu navigation on the Vertical is done with a 3-button interface + touch screen. I generally prefer a 5 button setup on digital timepieces. Being able to assign features to 5 buttons makes a lot more sense than cramming them into 3 buttons on one side of the watch. However, Suunto made good use of the buttons and their tactile feel is excellent. Great size and good angles make them useful when you have to scroll through the screens. Swiping on the touch screen is also an option but after one use of that feature, the lag in switching from screen to screen will force you to use the center button. It is mind boggling how wrong the speed and performance of the firmware is. It is laggy and choppy for a $200 watch let alone a $1200 flagship unit. Once you get over the speed the pages turn over, you then have to decipher what the information you are seeing means. The watch face, which is not very exciting to look at to begin with, can display 6 or 7 other options, none of which are worth looking at. What I like about the watch face I settled on is that I can tap on the date and change that to battery life or Altitude, in real time, the Sunrise/sunset time, my steps, or the amount of activity I have done per hour. I like this consolidation of data without giving me everything all at once. While a well designed watch face can display everything, none of the Suunto watch faces offer that amount of customization. You,ll have to learn to like the watch faces you are given.
There is valuable information on each page you swipe through and I selected "Outdoor" as my first one. It gives you the current altitude, atmospheric pressure and temperature (if your watch is on your wrist it reads the temperature of your skin). The second screen is the weather and the forecast of the location you are in. When synced to the app in your phone, it will auto update your location and give you the current weather and the forecast. One unfortunate mistake Suunto made here is the Forecast is hourly and only 7 hours ahead. I wanted to see much further into the forecast, another swing and a miss by Suunto. Maybe the weather in Helsinki doesn't change that often but in the mountains, camping and riding bikes, heck even in Whistler hitting bike park laps, 7 hours isn't enough.
The Sun & Moon screen is my third page. It tells me when the sun is rising and when it's setting, what moon phase we are in and how many hours are left until sunrise and sunset. This is great info and the colour coding of this screen is also spot on. I use it frequently.
The following screen is the notifications page, where the messages from your phone are displayed. I don't know why this even exists. There is no way to go into the messages if there is more than one. Sometimes messages from many days ago appear there and you can't get rid of them until you resync your watch. Another OS problem that needs to be addressed. Despite owning this watch for 6 months, this hasn't been resolved.
After that we have the HeartRate monitor. A lot of the information this gadget gathers lives in the app and it is extremely detailed. There is tons of information that can be extrapolated from the pages of the app and you can build workouts and fitness goals. As a watch lover, the device fails to show me the content I want to see, but it gathers all the information in the app in extreme detail.
Many people wear watches for sleep tracking but I don't love wearing the Suunto to bed for a couple of reasons. First of all, it,s a 49mm watch and it's a big piece of COLD glass to press against someone's back. If you are sharing your bed with someone, do them a favour and pre heat the glass before going for a cuddle. Also the heartrate monitor will go into blood O2 level measuring at night and will flash like there is a rave on your wrist. and if the straps are slightly loose, you will project that onto the wall of the bedroom or tent in the middle of the night. Nobody wants to wake up a light show unless it's the Northern Lights.
I found the sleep tracking to be inaccurate as well. Telling me "good morning" when I've been up for an hour is just poor accuracy. Considering the rest of the sensors and how accurate they are, I am disappointed in this feature.
There is a lot to love but even more to criticize the flagship model watch from Suunto for. I have considered giving it away or just tossing it into a lake when I was frustrated by its quirks. And yet it's impressive that a smaller company like Suunto has tackled the Himalayan task of designing and building a watch with more computing power than the lunar module.
This is an amazing piece of hardware that has arguably the most accurate GPS system on the planet and can last for an eternity on a single charge. Unfortunately, the charger is poorly designed and sometimes fails to connect because you are off by a millimetre and your skin can be ripped off if you don't strap it on tightly.
This product has entered the market prematurely in my opinion and I wouldn't recommend you spend your cash on it. I would still stick to a Garmin Fenix 7X Pro at this price. While the Garmin has its own issues, it is a better designed unit for mountain biking.
Suunto just came out with a more reasonably-priced Race model that may be the ticket, but I am curious to see if they will release more Firmware updates to improve the functionality of the Vertical in the coming months.
Suunto Vertical $1100 CAD / USD

Deniz Merdano
5'8"
162lbs
Playful, lively riding style
Photographer and Story Teller
Lenticular Aesthetician