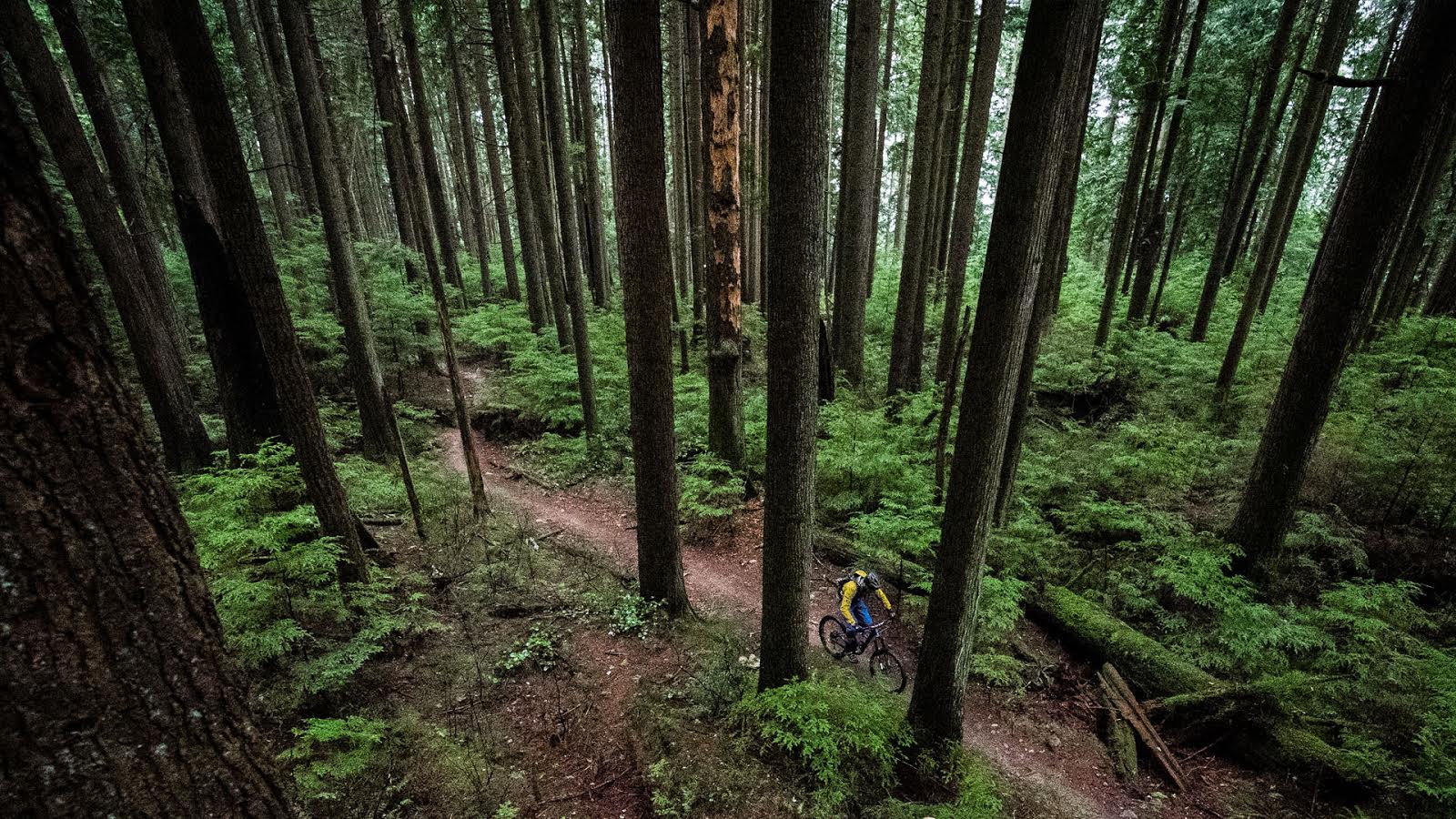 2014 Surly Instigator
The FAT bikes are coming. We think they are, anyway. Given the number of monstrous tires rolling around at Bootleg Canyon today, a lot of people are curious about  adding more girth to their dirt diet. It was high time we gave 'em a look, so we rolled past the Surly booth and I selected an Instigator, which features 26″ rims with high profile Surly Dirt Wizard 26 x 2.75″ tires. The large tires create a 26+ outer diameter that is equivalent to 650B, with the benefit of a larger contact patch, more flotation and comfort provided by all that extra air. Unlike some of Surly's far beefier fat bikes, the Instigator is closer to a trail bike, with geometry to match, including a 67.5 degree head tube, 16.4″ (416mm)  chainstays and 24.6″ (625mm) effective top tube length.
The 4130 CroMoly frame's main triangle is TIG welded and double-butted, and many of the frame's features revolve around choice. The 26+ wheel sizing allows the use of 650B wheelsets and forks; the Chip dropouts allow you to use virtually any combination of axle widths (135 or 142), diameters (10mm QR, 12mm thru) and types (singlespeed or geared). The 44mm head tube accepts tapered steerers and ISCG05 tabs allow a guide but you also get enough chainstay clearance to run 22/34/44 or 26/39.
My ride was brief but my curiosity is fully piqued now. It's hard to know if there would be room in the stable for a fat bike or if it would remain a novelty ride for a few snow rides per year, but I'm willing to put a few rides in to find out. The amount of traction provided by the large tires (that are in fact some of the smallest Surly makes) was outstanding in the loose corners we were riding and while it doesn't fly out of corners, the carving sensation is a blast – more like smooshing a fat ski in loose snow than carving on hard pack – and I liked it.
Whatever your take on fatties, Surly is committed. They have invested in multiple tire molds, rim tooling, and lots of different frame designs and it's capturing some riders' imaginations. Maybe it doesn't fit your riding style or sense of style but that's no reason not to give one a pedal and re-connect with your inner hooligan.
There is a contingent out there that wants to ride fat bikes all the time – not just in the sand and snow for which they were first designed. And something about that appeals to me, because they're not the fastest bikes but some people think they're more fun, and those people tend to be fun people, too. Or at least the kind that will bring good beer to your house if you invite them over.
---
What's your take on fat bikes? Secret fetish or total aversion?