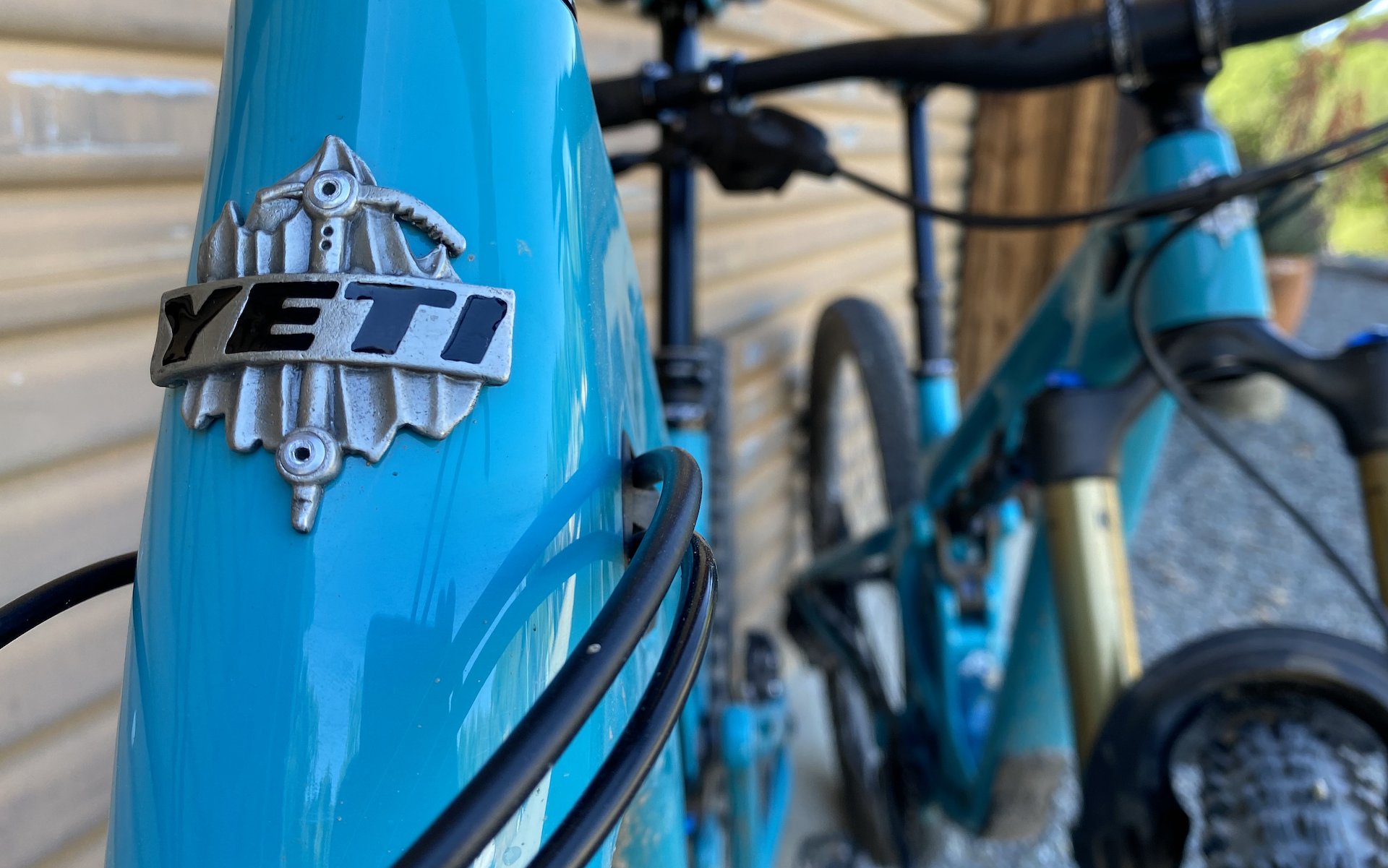 First Impressions
Surfing The Teal Tide
Setting the scene
I am a "cusp" rider. 5'10" on a real tall day, but more like 5'9" most of the time, 29.5" (750 mm) bb to saddle height, I fit smack in between medium and large on most sizing charts. For most of the past few decades, I have chosen the large option; I prefer stability over flickability, I have a bit more of a simian torso to leg ratio and the extra reach of the bigger bikes has given me more room to breathe. However, "The Slackening" of the past several years has seen the reach of bikes across the range grow dramatically concurrent with an industrywide acknowledgment that riding style might be more of a factor than inseam length when choosing a bike. Specialized has even binned the whole "small, medium, large" sizing matrix and moved toward a reach and wheelbase metric instead.
Further complicating my cuspness, my own ride preferences land me somewhere in between XC and all-mountain. I don't want to make my eyeballs bleed anymore, but I love lightweight, fast climbing bikes. I also love tires with actual tread on them and suspension that works. Once travel gets up above 150mm, I freely acknowledge that I am getting out of my comfort zone, but somewhere in that 120-150mm range is my sweet spot.
So, when the opportunity to test some new teal hardware from Yeti arose, I found myself torn. Go for speed and spend a summer bagging peaks on the new SB120? Or try to define the eternally elusive "quiver killer" with the more plushworthy SB140? After scrolling through the sizing charts and hemming and hawing for a few days, I pitched an idea to Yeti's new brand pimp and former bikemag alum Ryan Palmer; how about testing both? To my great surprise he said yes.
Cut From The Same Cloth?
So, I ordered up an SB120 in the large size; it has 475mm of reach and a 1217mm wheelbase. And then I ordered an SB140 in medium; reach is 10mm less than the 120 at 465mm, but the wheelbase is the exact same 1217mm. Each bike got the same componentry: Yeti's T2 build kit for the 120 and T1 kit for the 140. The 140 comes with a Fox 36 Factory fork with a Fit4 damper and 150mm travel, whereas the 120 has a 34 Factory with a Grip2 damper and 130mm travel. Both bikes received an optional wheel upgrade; DT Swiss EXC1501 carbon hoops and 240 hubs, shod in each case with Maxxis Minion DHF 2.5" front and Aggressor 2.3" rear tires. The Yeti site lists the bike weights as 29.68 pounds for the 140 and 29.38 pounds for the 120, with the standard XM1700 wheels. My own Feedback hanging scale weighed these with XT pedals, the lighter upgrade wheels and 4oz of sealant per wheel at 30 pounds 3 ounces for the SB120 and 30 pounds 8 ounces for the SB140.
In each case we're looking at SRAM XO1 rear derailleurs, but the 120's T1 build gets a GX cassette whereas the T2 kit on the 140 has the swankier XO1 cassette. Brakes are the same on each: G2 RSC with 180mm rotors, although the SB140 gets bumped up front to a 200mm rotor. SRAM X1 Eagle cranks, Burgtec stems, Yeti house brand 780mm bars, Fox Transfer posts and WTB Silverado saddles with teal rails round out the contact points on each build.
Neither of these bikes would be considered inexpensive - 8,000 USD for the 140 and 7,600 USD for the 120, before factoring in the 1,000 wheel upgrade - but neither of them are up in the full dentist build stratosphere either. The 140 tops out at 10,400 USD for the LR T4 build, and the 120 reaches up to 12,100 USD for the T4XX Transmission model. It bears mentioning that versions of both bikes are available in the low $6k range, or 4,300-4,500 USD for frame only purchase.
Visually, there's not much to tell them apart. The 140 has a 36 on it, that is an obvious giveaway. Otherwise there's a longer stroke shock and a different upper link on the 140, and that bigger front rotor, but that's about it. The swingarms are near identical to my eye, as is the Switch Infinity double slider down by the bottom bracket.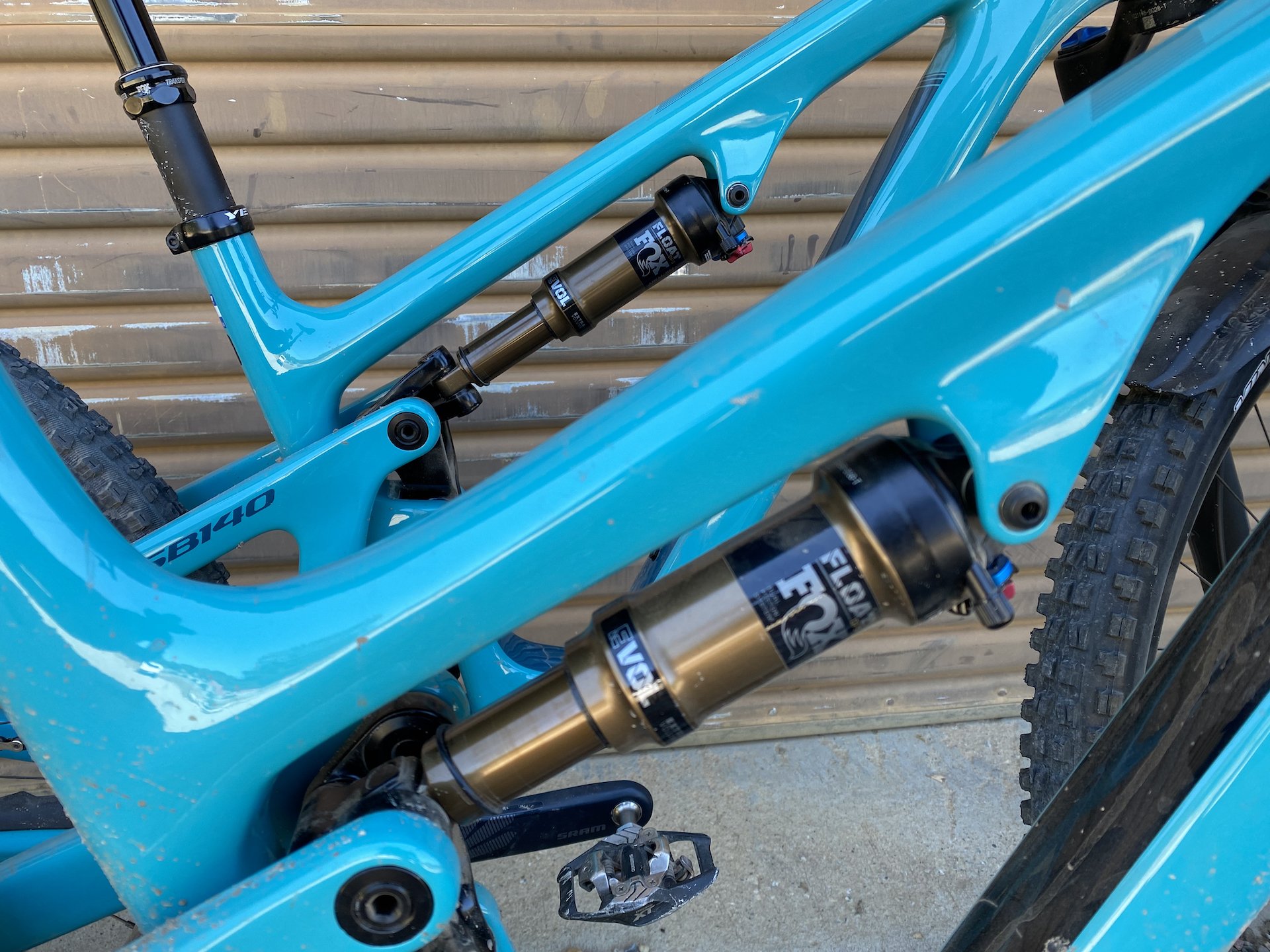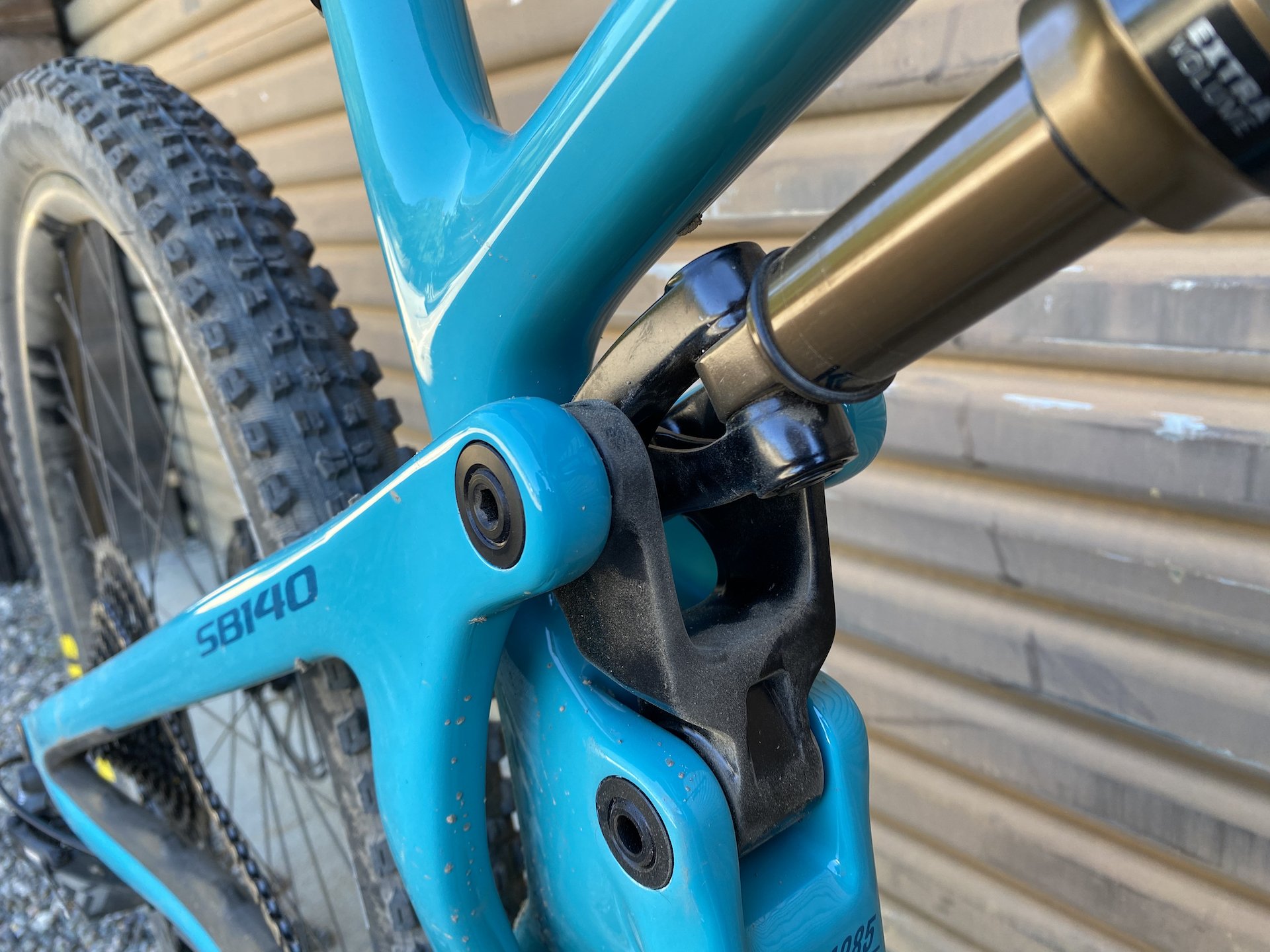 The Why Of It
The fact that these two bikes are so similar in so many regards - right down to tires and wheels and wheelbase - is exactly why I chose to have them delivered this way. I find myself bouncing from one rail of these tracks to the other so much with my own bike builds - going from shorter travel and lighter spec to more cush and beefier componentry and then inevitably either adding weight and strength to the lighter setup or trying to trim fat from the burlier bike - that sometimes I feel like I'm caught in a mountain biking version of the movie Groundhog Day, only I don't keep dying. I am really looking forward to spending the time going back to back on two bikes where the variables are so few as to be almost non-existent in the hopes that I may gain some clarity into my own biases. Am I really just an incorrigible old XC burnout, or would I, like so many other people, be better served with more travel and more capability in more terrain?
The 140 has a degree slacker head angle and a degree steeper seat angle, and, being a medium, an almost negligible 10mm less reach when compared to the 120. But is 10mm really negligible when we're diving into geometry pedantry? Only one way to find out; ride the damn things.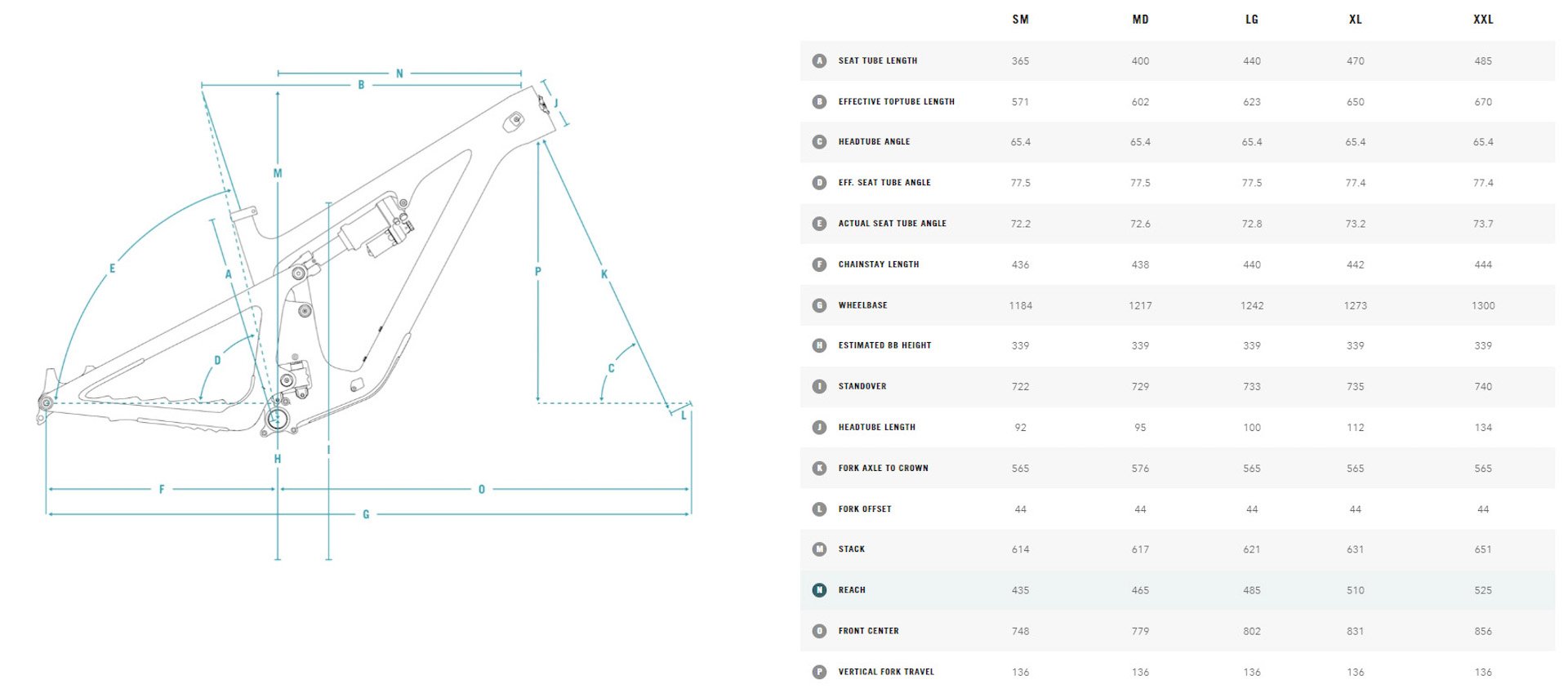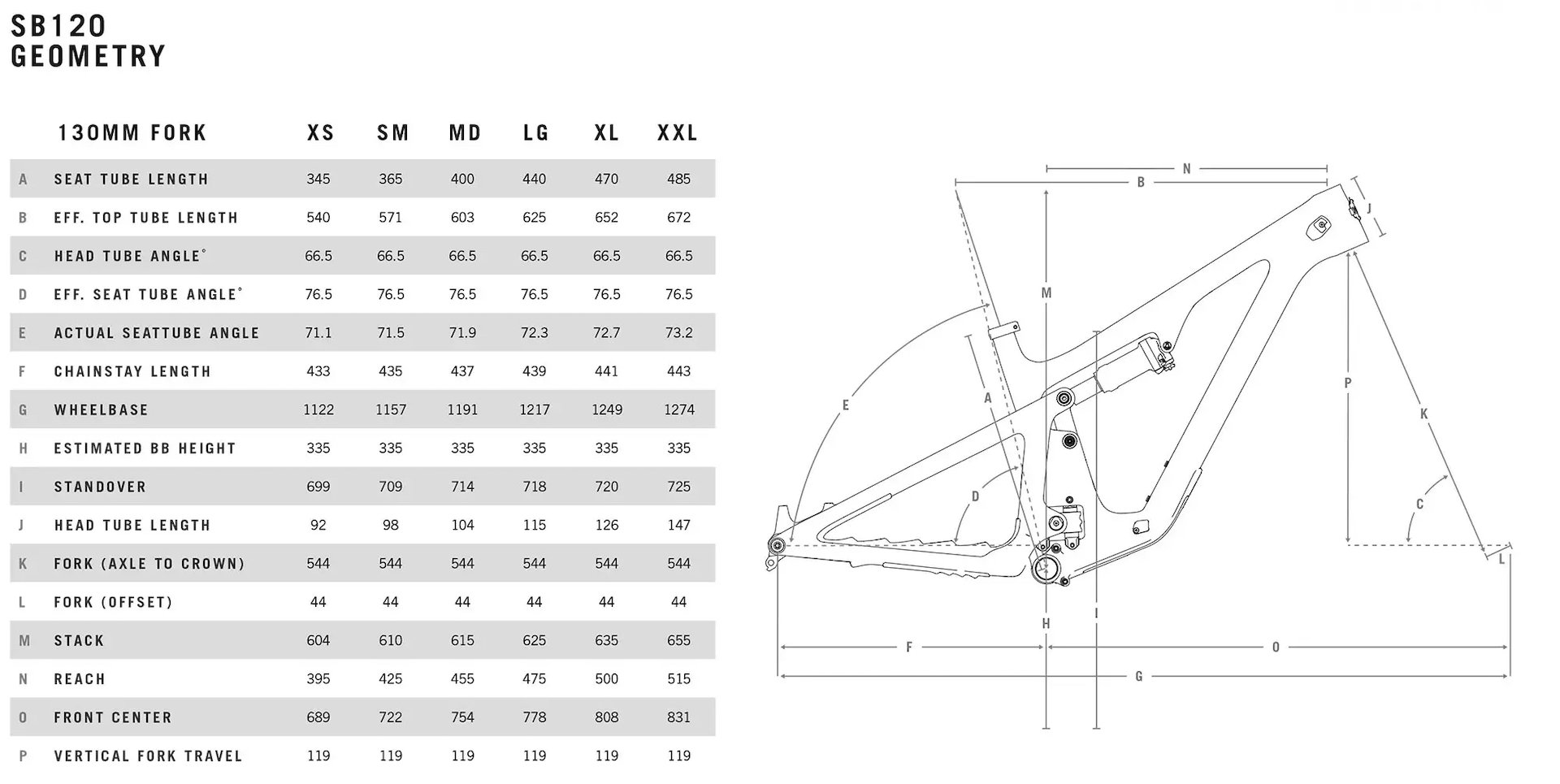 This is going to be a summer long project, and I don't want to say anything about this as a review until I have enough hours on each bike to know for sure what I am feeling. For now, the only flies in the ointment are that I kinda wish the Fox 36 on the SB140 had a GRIP2 damper, and that the 120 maybe weighed a couple pounds less. I mean, it's allegedly an XC bike, albeit one with "proper" tires. But still, 30-ish pounds is a bit porky for a bike with this sorta focus. But wait!
Once upon the dawn of time (1989, I think?), I began my indentured servitude in the bike industry with the purchase of a Yeti FRO. I bought that bike from Velo City in San Francisco, with the agreement being that I could pay it off over time so long as I took a job there and learned to be a bike mechanic.
That FRO was heavy, black, steel, TIG welded from straight gauge Patco 4130 tubing, and my first ride on it was a life changer. Ready to race, that old lump of steel weighed smack on 30 pounds (admittedly with a Brooks saddle, but hey, we all got our quirks), so I really shouldn't complain about a bike with all this suspension and functional brakes weighing the same.
Anyway, that thing got hammered for years, broke a couple times, got welded back together each time, was converted into a single speed for a while, then about a decade later ended up being handed off to a friend who was getting into mountain biking. I think I spotted it rolling along West Cliff Drive in Santa Cruz a couple years ago, some 32 years old, with a baby seat on it, still ticking.
Swinging back toward the present day reality, my relatively recent encounters with Yeti's Switch Infinity suspension have been almost entirely positive - it is super plush, ramps nicely, and decouples pedal inputs from suspension action as efficiently as the very best of the DW-link and VPP and other dual-short-link designs out there. But I haven't ever really ridden it in a shortish, XC-oriented package, and am curious to see how it behaves in this realm. I also have never really spent a lot of hours aboard the platform, and I am eyeballing those two little Kashima coated sliders with a certain degree of suspicion.
Ahhhh, memories... I'm looking forward to getting some time on these new abominable snowmen.