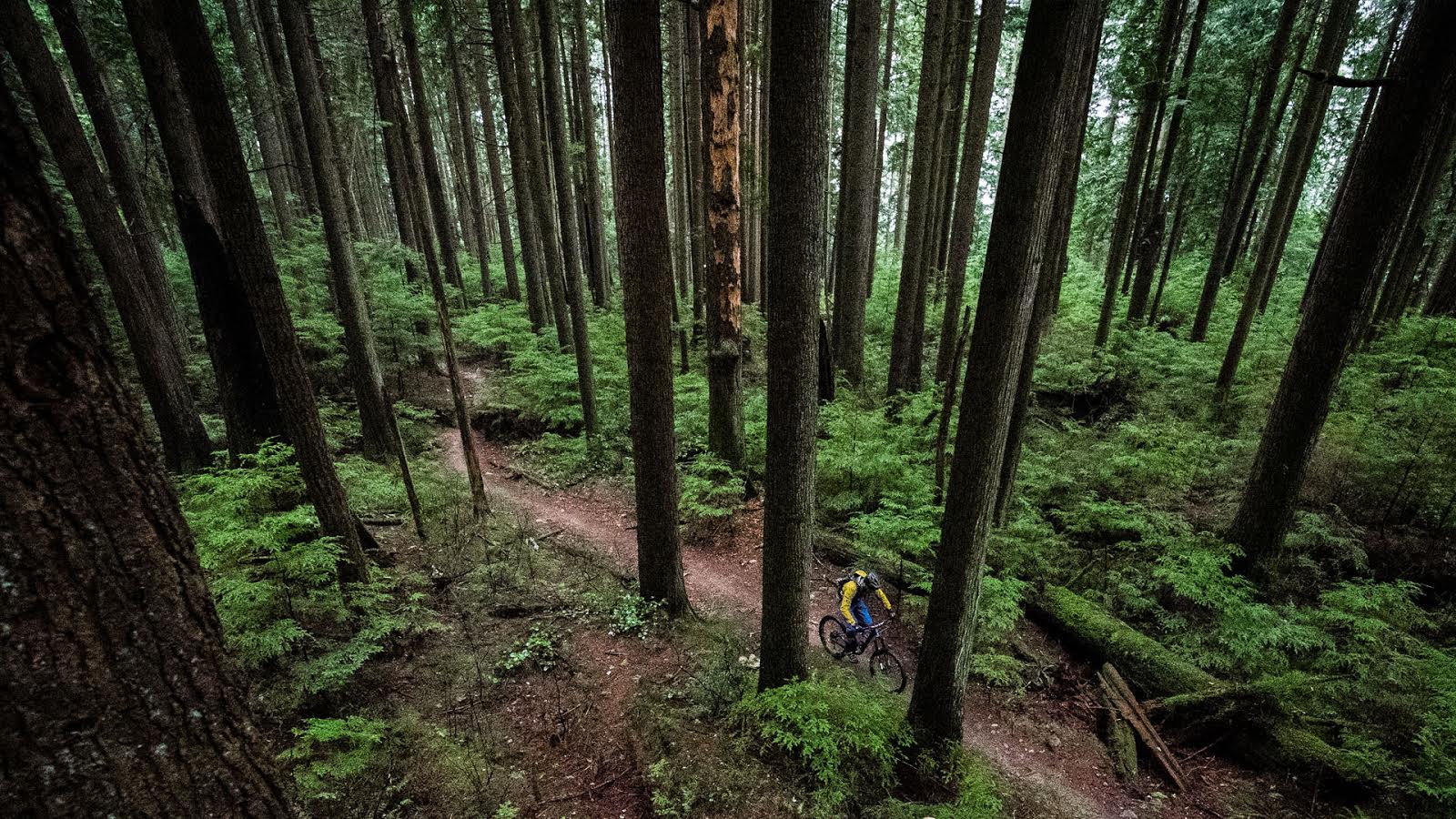 Super Ultimate Recovery Salmon
I'm not a nutritionist. Not even for pretend on the internet. But I know three things about Super Ultimate Recovery Salmon that are absolutely true:
It tastes freakin' awesome – even if you haven't just done an epic ride.
It's ridiculously easy to make – even if you have just done an epic ride.
It's way, Way, WAY better for you than what my body wants after an epic ride – specifically: a burger (or burger like sandwich), family sized bag of Old Dutch BBQ potato chips, a package of beef jerky, and two dollops of potato salad.
Super Ultimate Recovery Salmon – three ingredients: salmon, soya sauce, mayonnaise // Ultra Electrolyte Reload Carrot Sticks – five ingredients: carrots, olive oil, coarse salt, onion powder, thyme (or really whatever sh*t you have kicking around to dump on some carrots).
All the standard 'Cooking With NSMB.com' features apply: It's probably the easiest thing you've made for dinner this week, it pairs excellently with riding your bike, it tastes great with your beer of choice, you can make it using common mountain bike tools and parts you have laying around the house, and it tastes great with the beer of your choice.
For the purpose of this article I'm enjoying Black Kettle's White IPA and Pale Ale.
Hacksaw, syringe, circlip pliers, tire lever, and chainrings. No chef would be caught dead with just one size knife – luckily you're just as likely to have a take-off big ring as a granny!
Step one & two are pretty damn easy. I'm going to suggest you do them in the morning before your ride (let's face it, those jerks you ride with are probably running late again anyways) in order to maximize flavour and minimize work when you get home.
First, I take my circlip pliers and debone my salmon. Second, I dump my fish in a Ziploc bag with a bunch of soya sauce. Throw that in the fridge and go ride your bike!
Pro-tip if you ever find yourself writing an article about food: just list all quantities of everything as "to taste" and you'll save yourself a lot of time and accountability.
Step #1: debone salmon using circlip pliers
Step #2: place salmon in bag with generous amount of soya sauce. Place bag in fridge. Go ride your bike!
Wow. That was an AWESOME bike ride. Welcome home! Open a beer and let's get cooking.
Turn the oven on to bake at 350-degrees. Remove my salmon from the fridge. Start chopping up my carrots. By the time the oven is ready to cook my food everything is ready to go in.
Time to chop up those carrots! Wait, how many carrots? As many as you want!
That was quick! Place your carrots on a baking sheet – I prefer to use aluminum foil to ease the clean up afterwards.
Next I dowse my carrots in olive oil and then toss them with my preferred seasoning. You can use whatever you like – steak rub, paprika, pepper, Smarties – but I like a bit of onion powder, thyme, and a generous bunch of coarse salt.
Quantities are of course all to taste. The best Ultra Electrolyte Reload Carrot Sticks are tossed in whatever you like.
Yum. Ready to cook – although they taste damn good raw too.
The last step before I put all my eats into the oven is to place the salmon in a dish and apply a generous coating of mayonnaise to the salmon. This seals in the moisture and – once combined with the soya sauce – is ridiculously delicious for a two topping tango.
Salmon in a dish. Aluminum foil again is my preference.
A generous spread of mayonnaise keeps the salmon moist and combines with the soya sauce to create a flavourful two topping tango.
And just like that: Salmon and Carrots ready for the oven. Pretty standard guesstimate on cooking time for a dressed fish like this is ~6-8 minutes per 200grams at ~350-degrees. The beauty of the carrot sticks is they'll be done at pretty much the same time.
Intermission:
Alrighty. Super Ultimate Recovery Salmon and Ultra Electrolyte Reload Carrot Sticks are cooking but you want a snack NOW! Here's a quick and healthy hold over.
Cucumber. Sliced. Tajin. A delicious blend of lime juice, chillies, and salt on some crisp cucumber. YUM!
If you have a mandoline that's a great way to thinly slice cucumber. If you don't know what that is – Park makes some awesome universal cutting guides.
Cucumber + Tajin = Simple + Delicious
Back to Super Ultimate Recovery Salmon:
Alright. Some minutes have past and it's time to eat. Yep, it really is that simple. Protein, salty soya flavour, juicy deliciousness, and all the good stuff my mom told me is in carrots. Enjoy!
Out of the oven.
On to a plate.
Bon Appetite!
---
What are you eating – and drinking – post ride?!