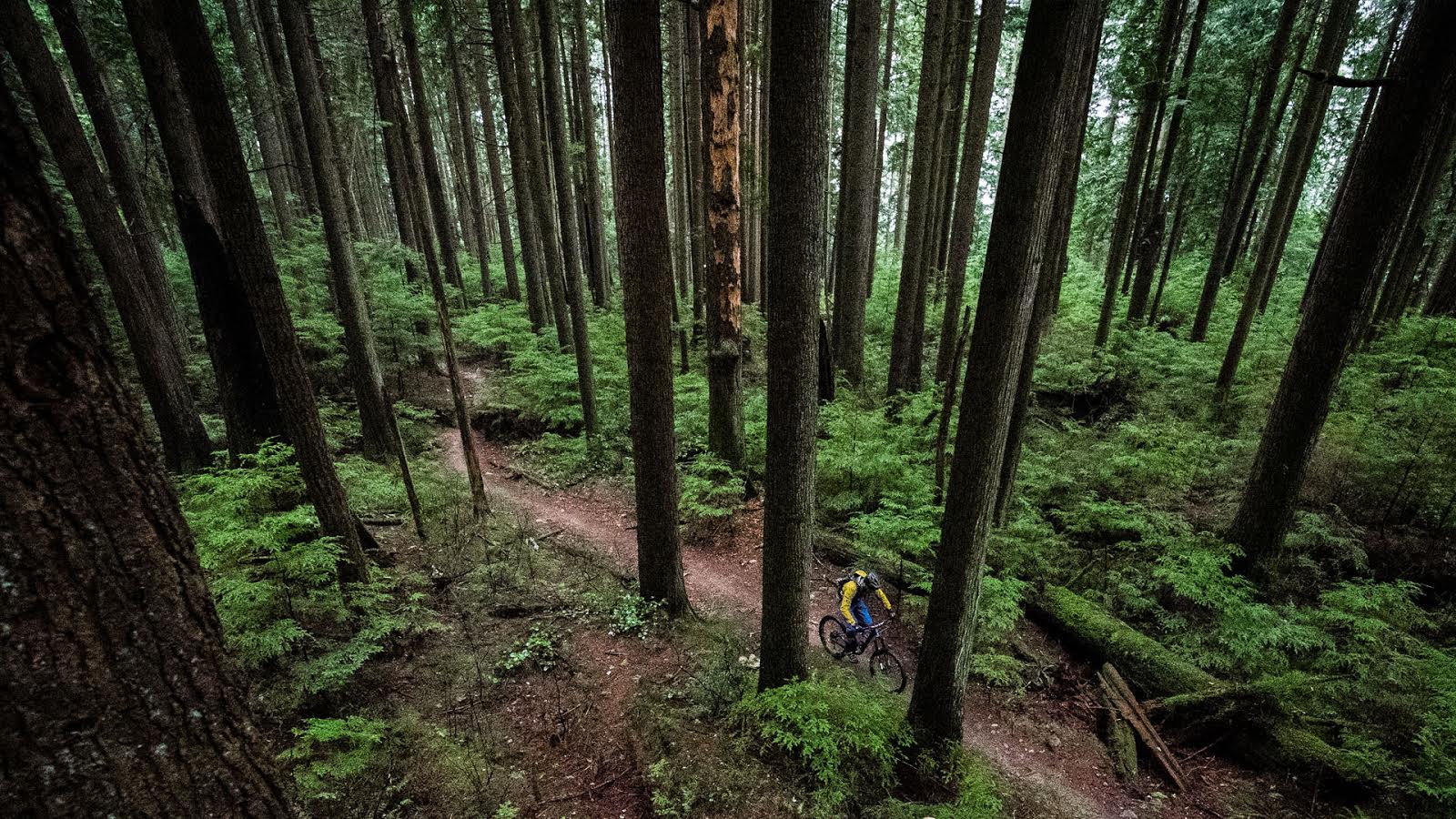 Sunshine Coast February Annual
While many riders have hung their wheels for planks, we are lucky to have a mostly snow-free winter here on the coast of BC. The NSMB Team riders are among the die-hards who get out on two wheels no matter what the weather or time of year. We'll have a closer look at each rider's plans for 2013 in the coming weeks; Stephen Matthews' recap of their annual winter trip to the Sunshine Coast sets the stage for these introductions…
---
Everyone loves an annual road trip. The excitement and anticipation of departing is only fueled further by the reminiscing of past year's hilarious antics and close calls. There's always a push of encouragement to get the same crew together to re-create what's already happened, and to raise the bar further by stoking everyone's imaginations. This year we couldn't get the usual group in its entirety, as unfortunately schedules weren't aligning, but there is always room for change.
My first trip to the Sunshine Coast was in April of 2011 with my brother Peter, Joe Schwartz, and Calgary friend Kurt DeFreitas. The plan was for a few days of exploring The Coast while camping out of Wilson Creek, and it couldn't have gone better. To this day it was one of the more memorable trips I've ever been on. Meeting up with some of our local friends, we were taken on a few of the true gems in the area and shown how to enjoy your time in Roberts Creek.
The next trip was in February of 2012 (clearly we were all finished with winter a few months earlier that year), and it only improved upon the previous year's adventure, especially having added a few more members to the dynamic. There's something special about the Sunshine Coast, and I think the secret is in a genuinely shared feeling of enjoyment both in company and in activity.
It can be hard to find the perfect recipe of individuals to ride with. Not necessarily because of the varying scale of people's skill and abilities on a bike, but rather one's personality. I've always found it to be the varying outlooks and approach people take on a ride that can flaw a group's overall ride impression. I like to travel with people who are willing to explore and find the unknown. Following the same trail down the mountain is a fantastic way to learn that single line, but the experience is often much more meaningful if you're willing to take a turn away from repetition.
The trails out of Roberts Creek were hit hard with severe weather this winter, and the resulting deadfall has definitely left its mark. The locals who have helped clear the trails have done an incredible job – it's an absolute jungle in there – so Thank You! With the amount of downed trees, the group was opportunistic and decided to dabble into a few unknown trails, finding further coastal riding success.
The group was split half and half on scheduling this trip, and some were forced into only a day trip. I was part of the lucky crew to book a night at the Up the Creek Hostel in Roberts Creek. The hostel was familiarly fantastic and accommodating, and has seen new improvements for mountain bikers. Martin has set up a very functional bike wash to keep the rigs running clean and proper. Just minutes from the main trail network access, and up the street from the coffee house, this is one conveniently situated rider's oasis.
As another mid-winter mountain bike trip has come and gone, it's pretty amazing how lucky we are to be on the West Coast of Canada. The Roberts Creek trails that I've been familiarized with have grown in clarity as I've put more time into the trails and understanding the logging road networks. The opportunities for riding in Roberts Creek are seemingly endless, and for our group, we've found a place that every time we're there to repeat the past, we're left with more fuel for future.
---
This is the first winter that Stephen's escaped the icy confines east of the Rockies, and he's taking full advantage. What are your road trip traditions?