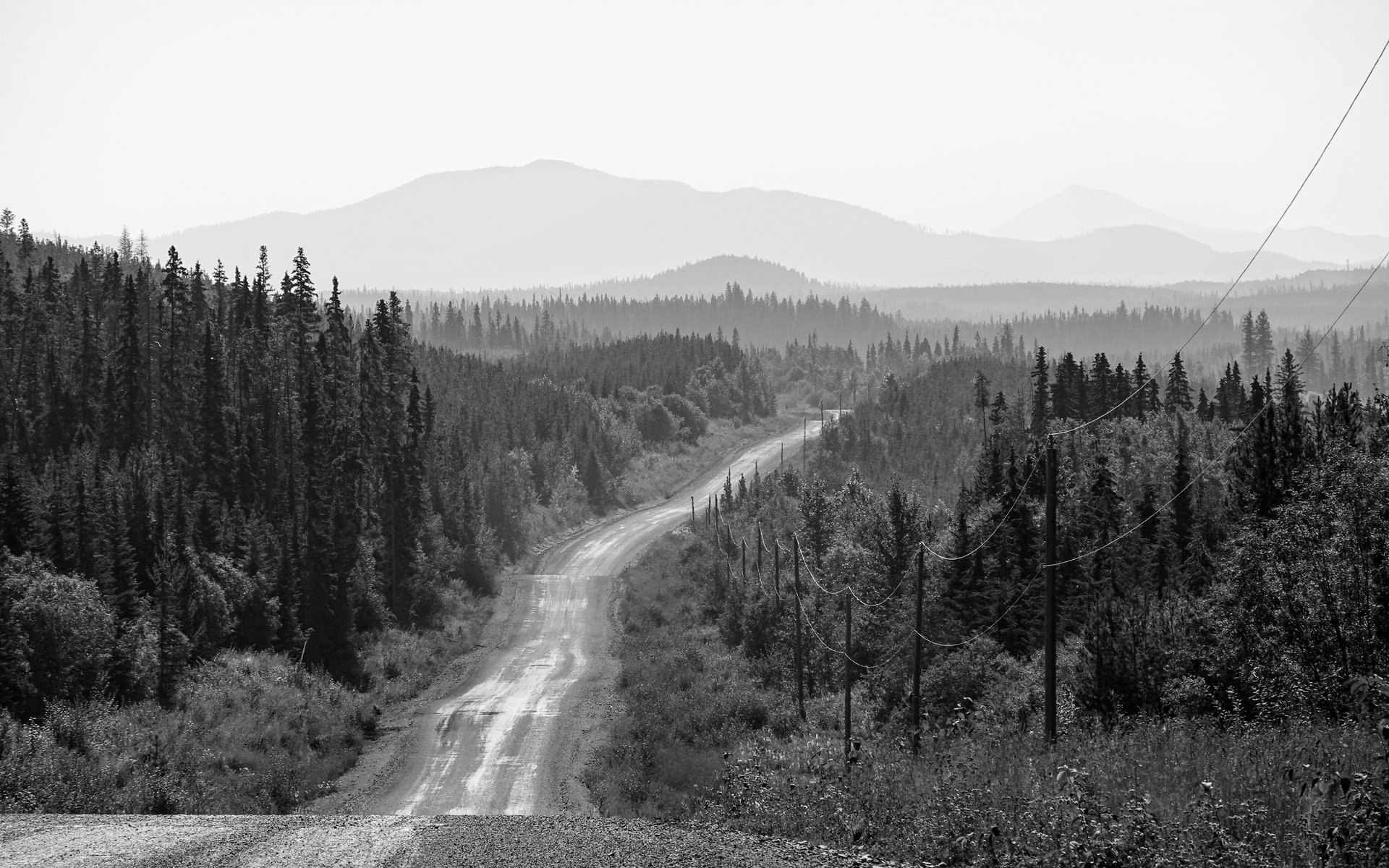 BCBR PREP
Suffering Looms on the Horizon
With only a few days to go before I embark upon the BCBR Gravel Explorer I am – physically – about as ready as I'm going to be. BCBR Gravel, the much younger sibling of BCBR which Pete participated in last year, is a five day gravel stage race totaling somewhere around 370 kilometers of racing with around 7,400 meters of vert. Ouch. I expect the days will be filled with wonderful fall Okanagan scenery, ribbons of not-too-rough singletrack, and resource roads made of dreamy ¾" crush like the title photo (which wasn't snapped during some epic training ride, but from a work truck). If this sounds like an idyllic way to cruise BC's wine country, you've forgotten it's a race.* Currently, I'm pretending I'm "tapering" by riding my brand spanking new We Are One Arrival 170 down steep things and keeping things very relaxed on my commute. Physically, I think the thing I'm most concerned about is my…er… well… it's going to be a LOT of time parked in the saddle, and those callouses only come with seat time.
*You can, of course, come enjoy BCBR at an idyllic pace, if that's what you'd like to do. I've resigned myself to allowing the red mist to descend, but I'm not going to totally ignore that the race is based around a bunch of vineyards.
Mentally, I have a lot more questions than answers at this point. I'm confident I have the fitness to complete the course, confident I have the bike skills for anything tricky, and confident the Specialized Diverge Expert Carbon is going to be a good choice. After that, it's a sea of unknowns from nutrition to weather to pack racing to strategy to how CO2 inflators work if I'm unfortunate enough to get a flat tire (I've never used one… I just carry a pump!). There's not much more I can do to prep here, so we'll just let the nerves fade across the start line on day one and hope for the best. It'll be fine?
But no one cares about all that; what am I taking with me to compensate for my lack of preparation to go ride nearly 400 kilometers somewhere I've never been? In a word, LOTS. We've covered the bike. But here's a few other items that have been key to pretending to prepare, or that I'm expecting to carry and use during the race. After is all said and done and I've recovered, I'll follow up on these items so if you have specific questions, fire away. Or if I'm doing something critically wrong, let me know!
Hammerhead Karoo 2
Cycling computers have come a long way since my first 500 series Garmin; the Karoo 2 has a color touch screen, is powered by Android, and can track or tell you anything you could ever want to know about your ride while you're on it. While not something I'll use often on my mountain bikes, the ability to plot/plan routes is immensely helpful on drop bars and the Karoo 2 navigates well. It also auto-generates upcoming hill climb profiles on the road ahead which is either useful of depressing depending on your current level of tiredness and the size of the hill. On the backend it connects with AXS Web, Strava, Suunto, and many more. I typically load routes through Suunto, as I'm familiar with the interface and find the routing a little better. Overall, it's a neat, highly customizable unit with a suite of high end features at a medium price point that basically operates like a small cell phone, because that's really what it is. Or, if all you want to do is connect it to your AXS drivetrain and show one data field, it's a 579 CAD optical gear display.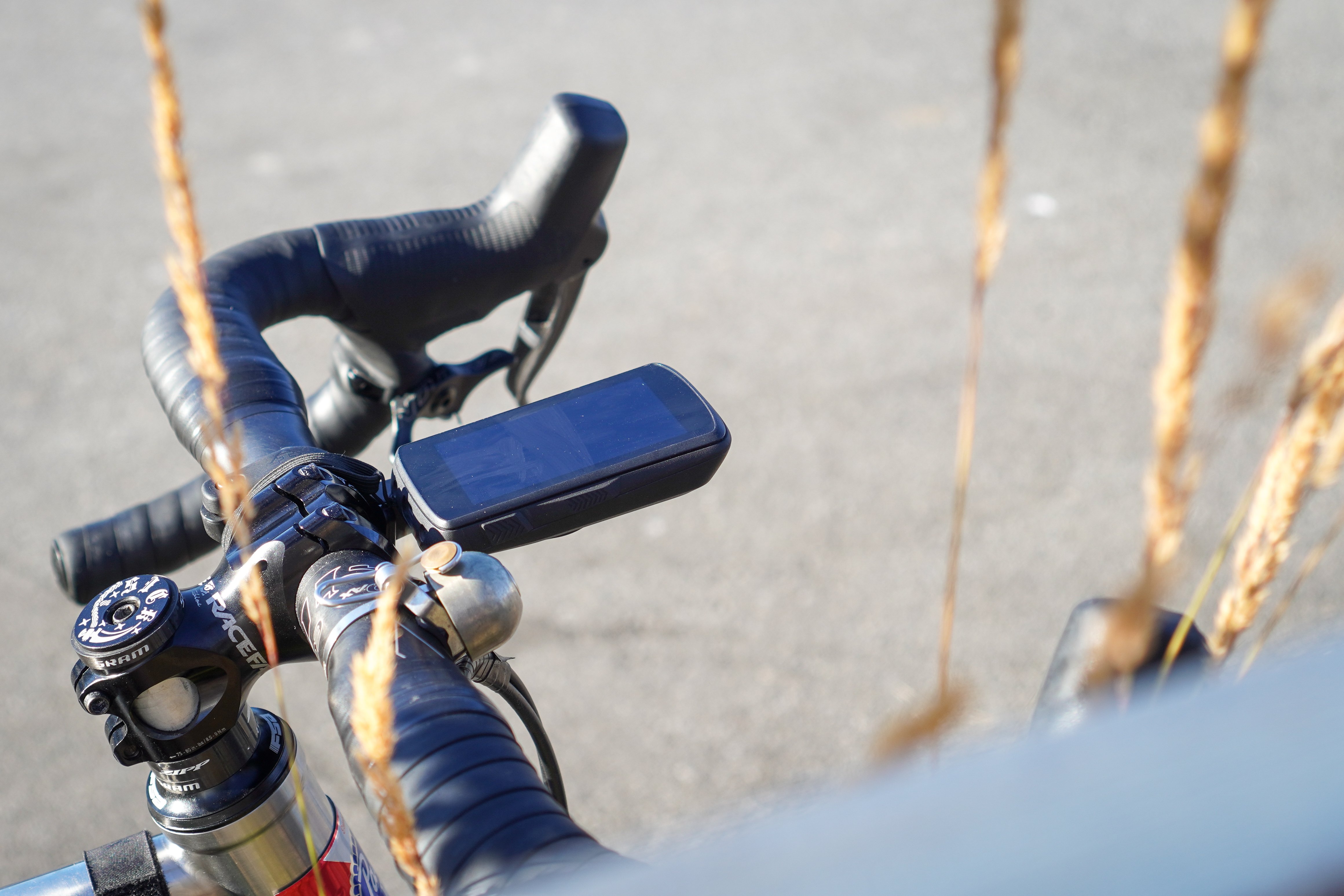 S Works Recon Lace Shoes
As a fan of "tapdancing shoes" for mountain biking, these take it to a whole new level. They're obscenely light, incredibly stiff, and as long as you're not doing much walking or technical hike a biking (which I find myself doing sometimes) these are a great shoe. That said, they are more walkable than a road shoe as the SPD cleat is recessed and there's XC-shoe-like tread bonded to carbon sole. Basically, they're a blend of a road shoe with some XC shoe characteristics, and should be a solid choice for this event, and much of my riding. The subtle earthy looks are a nice touch, as S Works can occasionally be a bit flashy.. Don't be fooled, though, they still carry a Very S Works Pricetag of 450 CAD.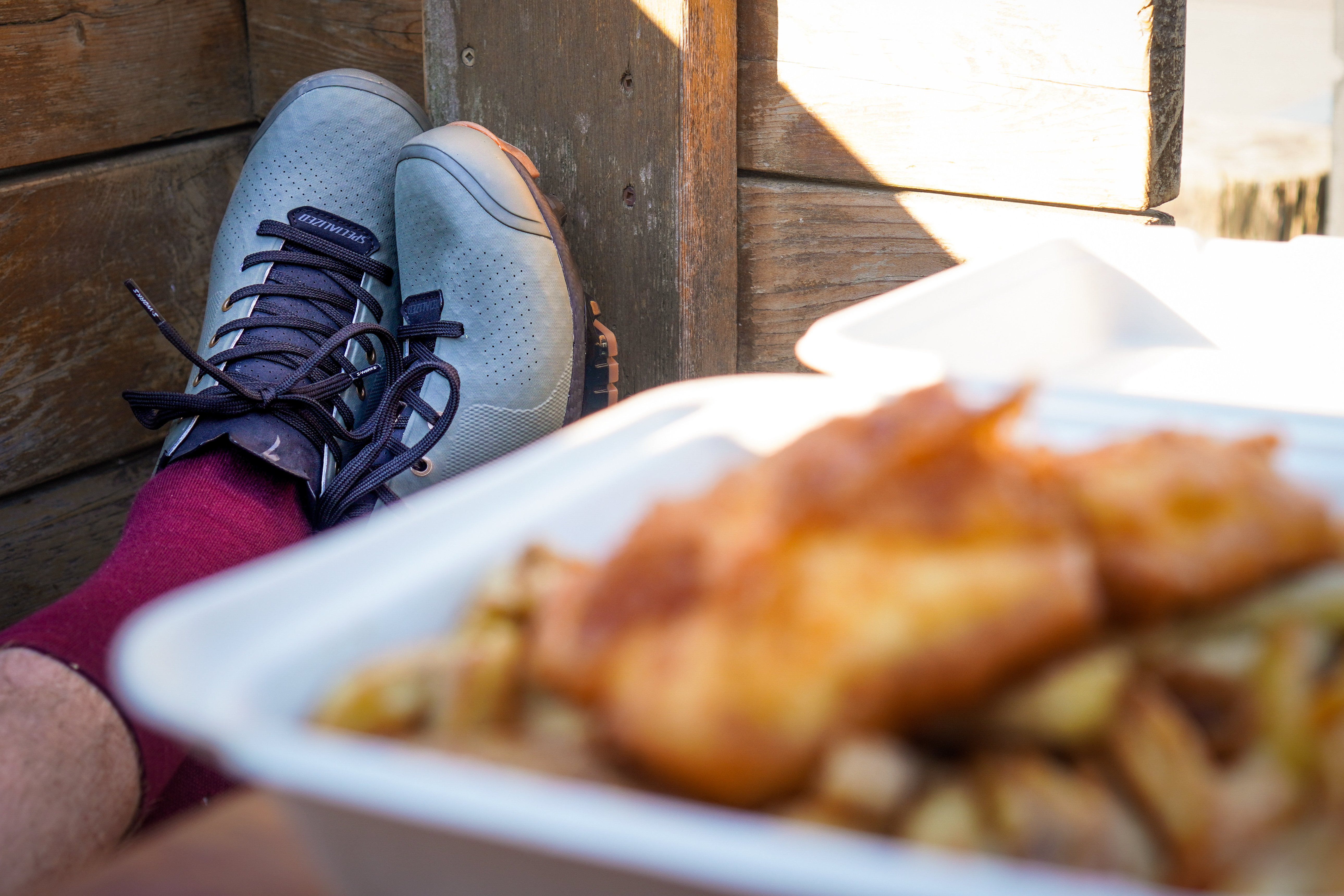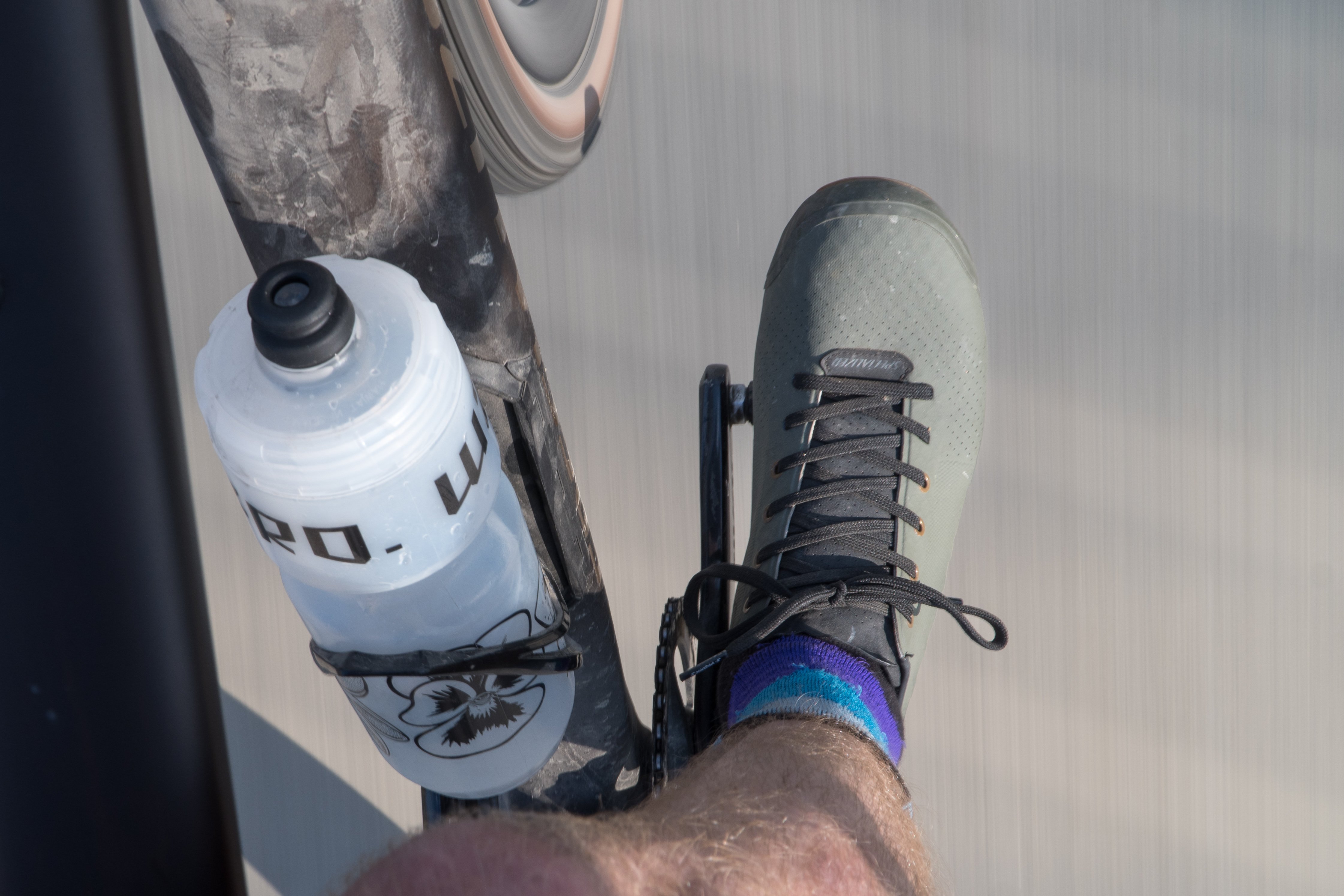 RockShox XPLR 50mm Dropper Post
The Diverge came equipped with a carbon seatpost, which I've swapped out for an AXS XPLR post. It was as simple as moving the saddle over, and holding a couple of buttons, and now it goes up and down. I expect this to come in very handy during any more technical and descending portions of the course. As well, the XPLR post has a suspension feature. Anywhere other than at the limits of it's stroke, the XPLR post rides on an adjustable air spring to smooth washboard, bumps, and hopefully help preserve my delicates. While 50mm may not sound like much it makes a significant difference descending; I'd spring for the 75mm version if I were you, but timelines and supply chains being what they are right now, I'll use all 50mm.
Rapha Trail Lightweight Jacket
As Pete reminded me, it's fall, and last year temperatures at the start line were down as low as 2C for his race. This was a bit of a wakeup, as it's been a warm, mild, dry summer here and I'd forgotten other weather exists. With that in mind, I expect I'll be carrying a vest or a jacket most days, probably crammed in my downtube storage. This Rapha jacked falls into the "emotional support jacket" category, but should be just enough to take the edge off the wind and any precipitation. It also packs down into its own pocket and comes with a frame strap, so strapping this to my top tube and unfurling it before significant descents is a very workable option if no one is handing out newspapers to stuff in the front of my jersey. Rapha's pricing generally surprises me - 240 CAD isn't cheap, but you could do a lot worse for similar product.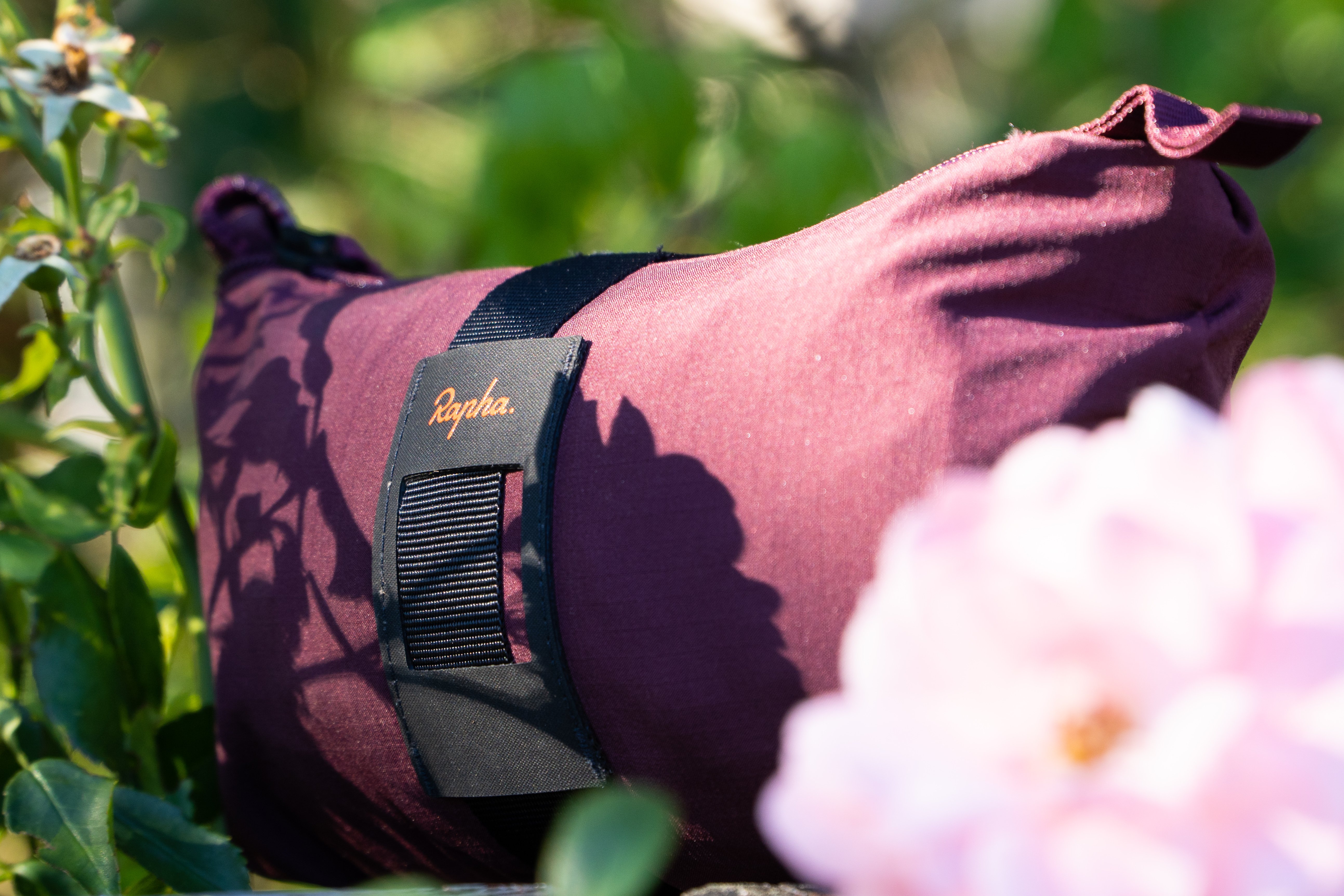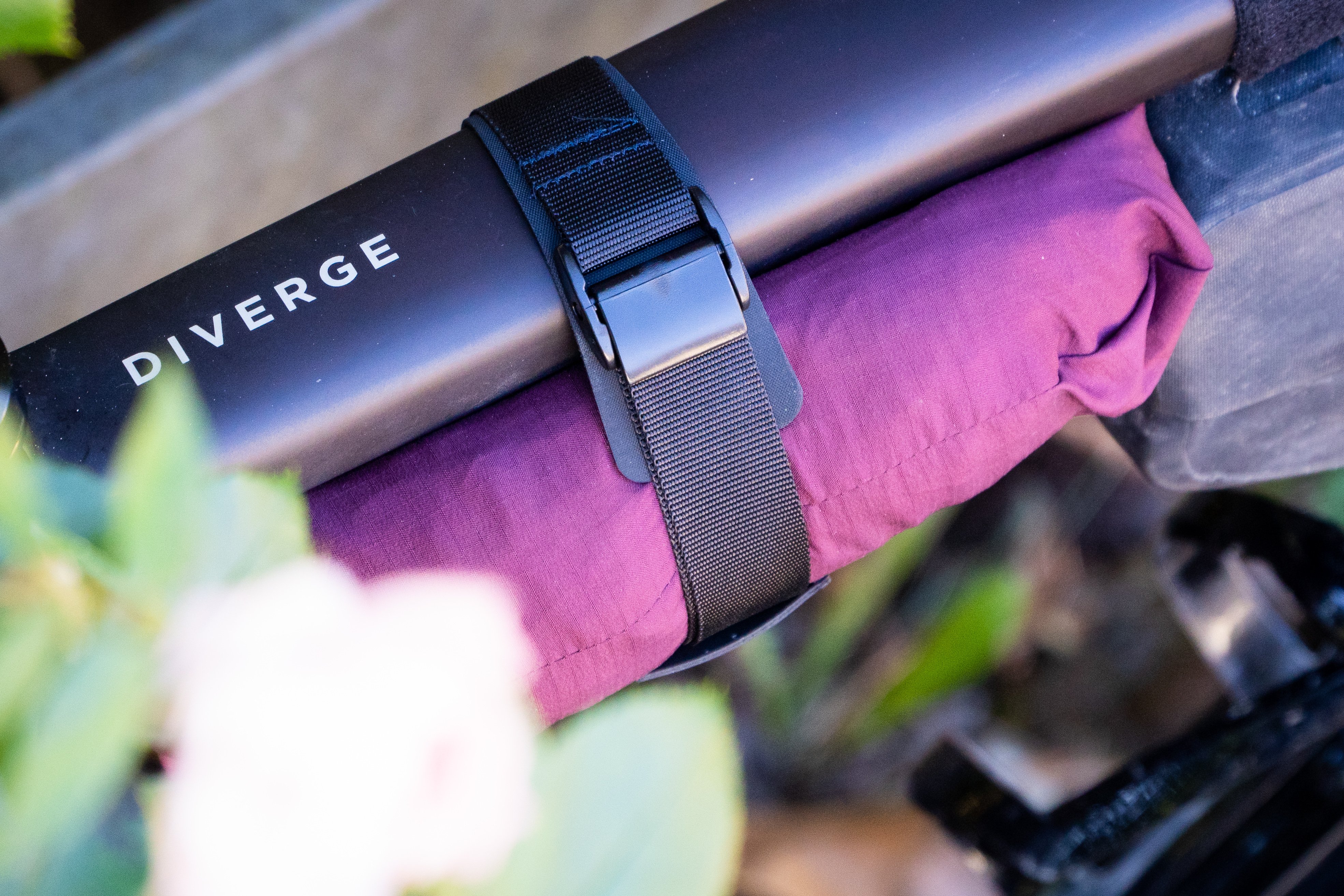 Rapha Trail Cargo Chamois
Speaking of delicates, I've got a few chamois options I'll be taking for different weather and conditions, but the freshest and a very comfortable option is this cargo bib from Rapha. I'm a fan of cargo bibs, and the two small mesh pockets hold snacks well. These are also a great mountain bike option. They're very lightweight with mesh panels on the sides, and are meant to be worn under baggies. Importantly, the chamois part and I seem to agree well. An MSRP of 185 CAD also is also justifiable for a high end chamois. I'll spare you all from photos of me wearing a bib chamois that's largely mesh.
AliExpress Ralpha Vest
I'm a vest guy. They're a great garment for riding bikes – a very lightweight packable piece that easy to zip on/off and provide enough warmth and windbreaking to be a real difference maker. Ordinarily, I wear a Mission Workshop version that's been through hell and back and is still in impressive shape (Worth Every Penny, I suppose). For this event, I'll also pack my secret Ralpha prototype. Purchased sight unseen from overseas the fit is VERY "racey" (read: it's too tight to really wear over anything that isn't lycra), so this seems like the perfect occasion to break it out.
I'm going to be taking a mountain of other gear – both standard stuff I've been riding in over the past while, and things acquired or borrowed specifically for this event. Once it's all done and dusted (please, unlike Shore riding, I'd much prefer dust over rain for this), we'll come back and revisit what worked, what didn't, and what we've learned from it all.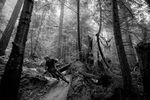 Cooper Quinn
Size medium millennial.
Reformed downhiller, now rides all the bikes.