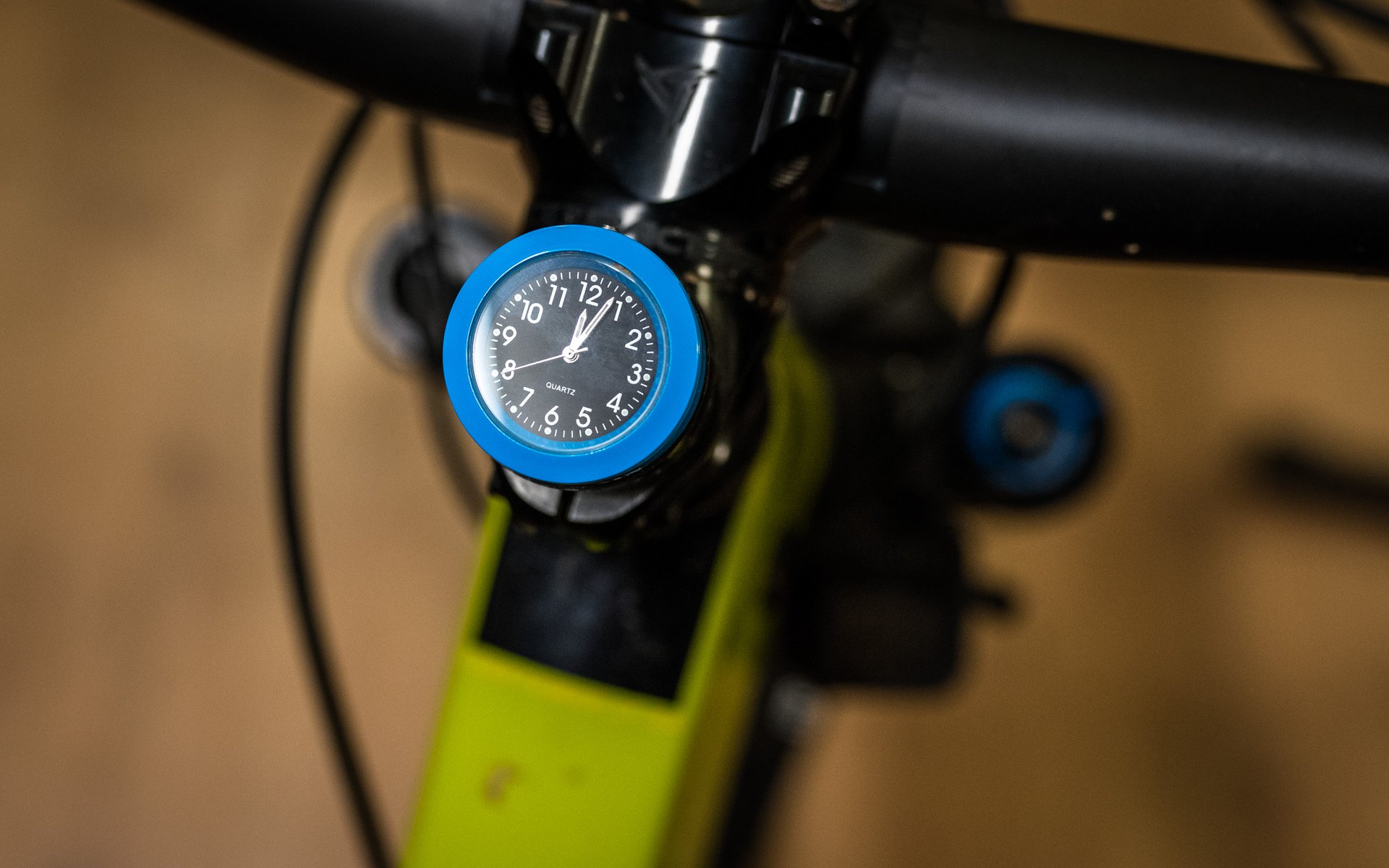 Weird and Wicked Small Gifts for Mountain Bikers
Stuff your Damned Stocking!
Rad little gadgets that nobody needs are usually for gamers, car people and skiers. Thumb mounted goggle squeegee anyone? But more stuff for mountain bikers is beginning to appear - and some of it is actually pretty cool.  Here are four that pass the smell test. 
Stem Captain
Below you'll find the Stem Captain from Colorado. It's just a recessed stem cap with a set screw and three options to mount inside; clock, thermometer or compass. Or so I thought. It turns out there is also a bottle opener, a GPS mount, a picture frame and a USB charger. I'm not shitting you. It costs $220 and you can charge your phone or whatever you want. I have no idea why you would want to do this but the fact that it charges when you ride is actually pretty sweet. 
Fire Wire Cable Ends
Frayed cable ends are the worst. And if you need to feed cable back through housing it becomes impossible. But aluminum crimp-on cable ends often crush the cable and can't be easily removed.

Sticky Fingers Brake Lever Covers
My first reaction to these was that they would be great for insulating levers in the cold. There is nothing worse than trying to brake with a finger made numb by a frigid lever. But they have other uses as well - like protecting bikes in transport. 
Have you seen any weird gifts for mountain bikers? Either ones you approve of or ones that are insane? How about some socks for your pedals? Check these out...