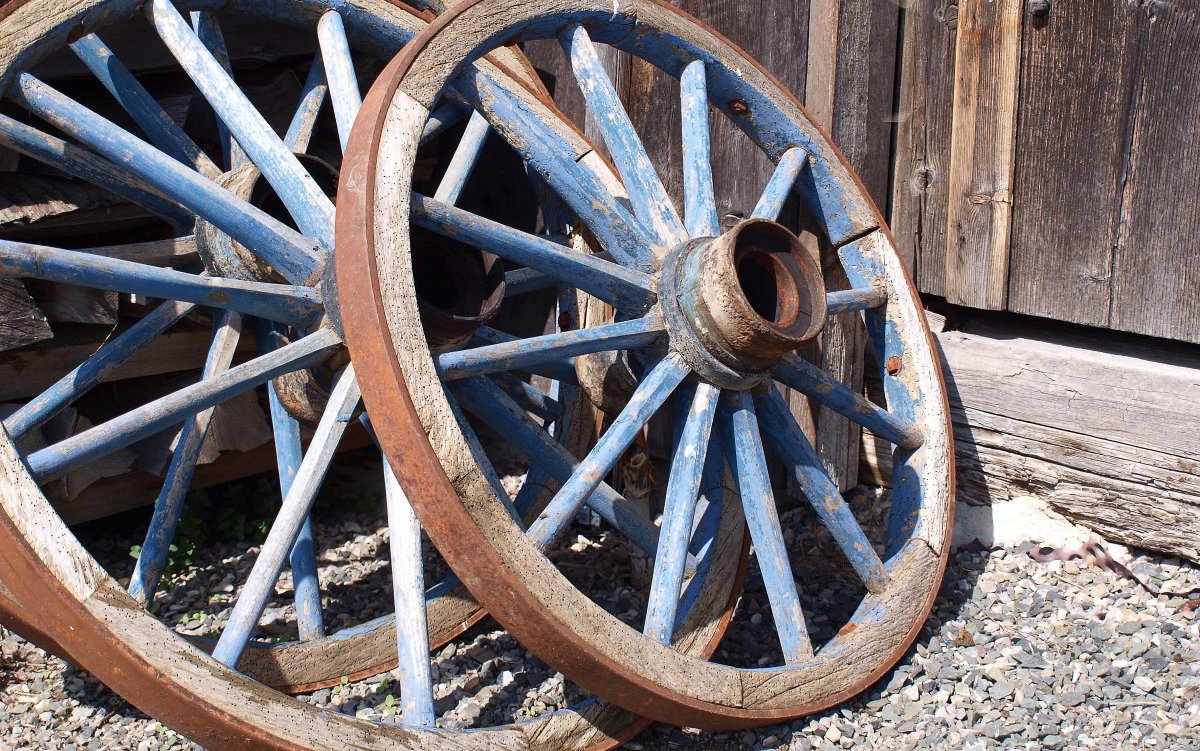 EDITORIAL
Stiffer Isn't The Solution
Working with Stiffness Over the Years
It's 1999, Nicholas Vouilloz has wrapped up the Downhill World Cup Series overall and World Championship, leaving competitors scratching their heads as they try and demystify how the Frenchman can continue handing them a can of whoop-ass race to race. It's still the early days of downhill mountain biking and every season brings quite a number of advances in bike technology but Nico still seems to be on another level. He has so much control regardless of the terrain, seldom fighting with the bike as it speeds across the terrain. 
It's very likely that anyone who followed DH racing during this era will have heard of how meticulous Vouilloz was about bike setup, especially in regards to his suspension, but one attribute that some may not be aware of and indeed I only recently discovered, was his work on the bike's stiffness. Actually, it would be better to think of it as flex, because he was really working on how the bike flexed so that it would hold a line well, as opposed to making it as stiff as possible. Sure, Nico was a lightweight rider so a little extra give would have been helpful, however, he was the fastest man in the world, winning multiple World Cup Series overalls and World Titles during his time before deciding to step away from racing bikes. Being that fast and riding at such a high level, regardless of weight, is going to place a lot of demand on a frame. 
Come forward a few years to 2004 and Jared Graves has signed with Yeti. Coming to the brand and riding a DH bike developed with Nathan "Stomper" Rennie saw Graves swinging a leg over something that had been stiffened up considerably because of Rennie's solid 6'3" stature and his desire to smash his bike into corners and obstacles on the trail. For Graves, the bike was stiffer than he'd prefer, not only because he's not as big as Rennie but also because he rides differently to him. This resulted in him finding ways to ease it off a little, allowing the bike to flex more to his liking. 
In 2010 the Syndicate were officially on Enve wheels and over the years since it hasn't been uncommon to hear tales of racers like Greg Minnaar, a rather large human himself standing at 6'3", having the spoke tension backed off in order to get a little more give from the hoops. It's something that Vouilloz had also done but here we were, some ten plus years later, still using the technique to help a rider get the feel and compliance that they are chasing from their wheels. 
We've Gone Too Far, Reign it Back In
When carbon began to ramp up in mountain biking around 2012, every brand was touting stiffer this and lighter that. As the years progressed more brands would release a new part made with the fantastic plastic boasting similar claims, which must mean it was a better part, right? Wrong. More recently we hit a point where a number of brands realized that the limit had been met and indeed exceeded, and instead began to "soften" things up. It surely won't be that simple, though, with everyone enjoying flex properties of varying degrees from their bikes. Just like Rennie being bigger and more aggressive than Graves, the average Joe varies greatly in riding preference, terrain, experience, and size. 
Nevertheless, we're at a point where more riders are coming to the realization that carbon isn't always all that it's cracked up to be on the trail. Include in that the added cost of the products made with the material and we see a number of riders continuing to stay with alloy, even going back to it. The move is most notably in relation to wheels but there are riders that won't run carbon bars because they're too stiff, and there are carbon frames that are too stiff for how some folks ride. 
Getting flex "right" is a tricky proposition, though, with so many varying degrees of attributes to be taken into consideration; throw in rider preferences and it becomes even more challenging. Rider size is perhaps the most tangible way to look at things but even then, some lighter riders would push their bike as hard as someone weighing 50% more than them. Then there's the fact that a stiffer wheelset can work fantastically on a softer flexing frame, within reason of course. There's a lot to be considered!
So while stiffer definitely isn't better, softer isn't necessarily the way either – we don't want to be riding wet noodles, that's for certain! This got me to thinking; what if brands began to work on grades of stiffness in their product lines, giving consumers the choice to select a product that they feel will work better for them based on how they ride and what they like the feel of? Just like suspension setups varying dependant on the rider, the flex of the product would allow us to better setup our bike for how and where we ride.
Like many things, arriving at this point is the result of going too far in one direction and despite there being different tastes and needs in flex, a number of products got too stiff in recent years and things need to level out a little. How far that goes is where I hope to see brands using some ingenuity and working on something like grades of flex for rider weight or style within each discipline, rather than simply by price or discipline (XC vs DH, for example). No one likes riding something that feels like a block of wood but being able to choose the amount of flex on a scale of wood (teeth rattling stiff) to wet noodle (flexy af) would be a great benefit to consumers everywhere, regardless of their size, preference, or experience. 
---