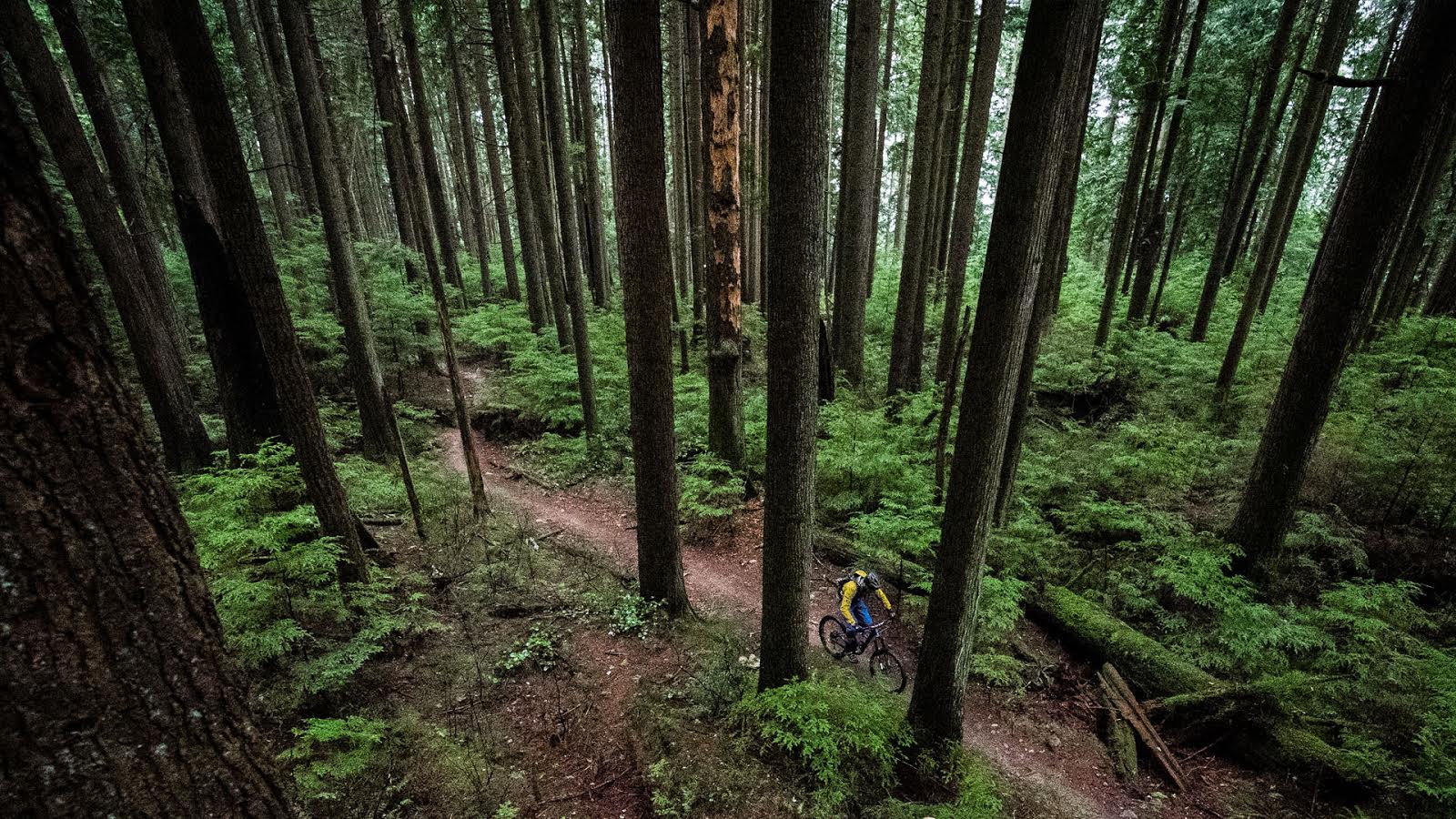 Stevie's Back: DGR for 2013
Here's the short version: Steve Smith will continue to ride Devinci this year. His teammate Nick Beer joins him in the Elites, while George Brannigan has gone to Trek. A notable addition is young Canadian Mark Wallace, who joins Gianluca Vernassa on the Junior squad. It's shaping up to be another great year for Devinci Global Racing! Check out their 2012 wrap up vid if you didn't catch it already, and scroll down for the long version and photos below…
---
Devinci Global Racing enters the 2013 gravity arena with stacked lineup of podium threats primed to storm the UCI World Cup scene.
At the top of the heap, Canada's Steve Smith signed a multi-year contract with DGR during the off-season and leads the team with a laundry list of bangers to cap last season. Smith, for instance, towered on the 2012 UCI podium, snatching gold in Norway and finishing the season fourth overall in World Cup standings. He also cleaned house at Crankworx – becoming the first rider in history to capture all three DH events and down the Triple Crown champagne.
Backing Smith is five-time Swiss National Champion Nick Beer, who finished fifth at Hafjell and is primed for top finishes this season. Junior rider Mark Wallace of Canada joins the mix as an elite up-and-comer, with two 2012 Crankworx podiums already under the belt. Young gun Gianluca Vernassa rounds out the versatile DGR squad.
"The way we closed last season with wins at Crankworx, Podium at Worlds, and the destruction in Norway, I think the team is capable to go far," says DGR team manager Gabe Fox. "It's great to renew the partnership with Steve, as well as add a second Canadian to the roster in Wallace thanks to the new JR format."
Amped to usher in a new season, the UCI World Cup 2013 circuit, World Championships, and Smith defending his crowning achievements at Crankworx 2013 in Whistler, marks this year's full calendar of events.
"I couldn't be more excited to re-sign with Devinci," Smith says. "The last few years have been unreal. I have amazing teammates backed by a world-class program and great bikes. The goal is to pick up where I left off last year and continue the charge."
The electric DGR squad will also continue its on- and off-track success, working alongside SRAM's BlackBox program and closely with product-development. John Dawson, Global MTB Sports marketing Manager, adds: "We're looking to DGR as a leader when it comes to the "young gun" uprising, that proved to us—and themselves—that they can win and stand on the box at the highest level."
Devinci Global Racing is proudly supported by: Cycles Devinci, Sram, Rock Shox, Avid, Truvativ, Easton Wheels, Schwalbe, Fox Head Clothing, ODI, E-13, Five Ten, Cane Creek, SDG, MyPakage, Crankbrothers and Planet Foods.
---
We'll be cheering for Stevie again this year, and it's great to see Mark Wallace on the same team!