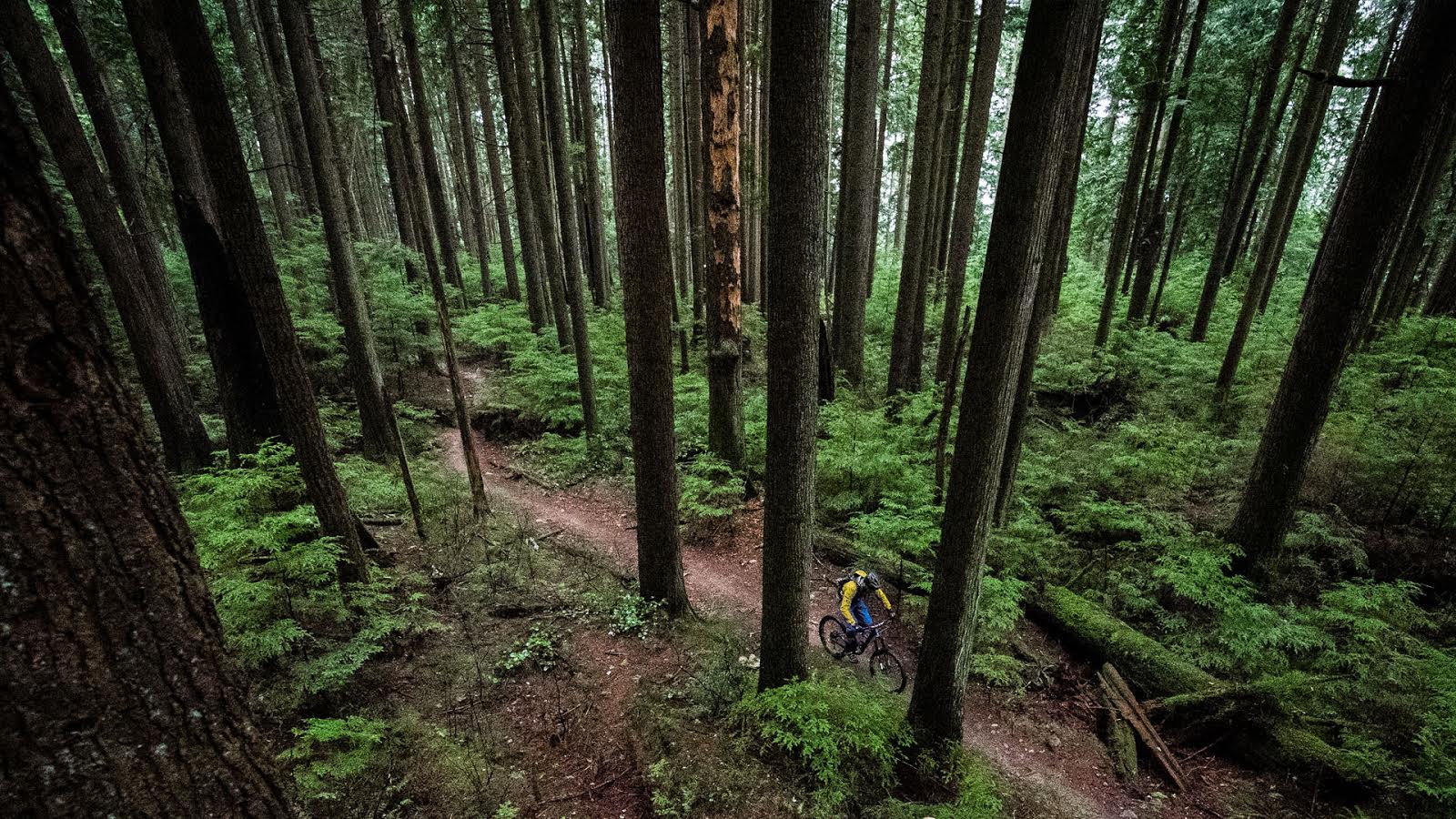 Stevie Smith Bike Park Approved!
Steve Smith dreamed of sharing his love of bikes with the community. His idea was to build something near his house and be able to teach kids how to ride. "Steve always wanted to build a park," according to Stevie's mom Tianna Smith. "He was actually looking for property just before his passing."
"As a teammate he was very open and sharing," Stevie's manager and close friend Gabe Fox told me. Generosity was part of who he was. "In Hafjell where he won in 2013 he gave a line to his teammates and there were three of them on the podium. Stevie would be excited about the bike park because he was such a generous guy and he'd be stoked to share it and ride with people."
Stevie's dream is coming true thanks to the hard work of people like Tianna and her friend Michelle Corfield (founder of the Stevie Smith Legacy Fund). Michele gets most of the credit according to Fox; "Michele has really been spearheading it by harrassing the Nanaimo City Council."  The City of Nanaimo Council voted last Monday to approve the plans for Stevie's park and provide $200,000 in funding. This will be added to the $212,000 of cash and in-kind donations already raised by local groups like the Nanaimo Gyro Club.
Stevie loved to ride his bike. It didn't matter if it was his DH bike, trail bike or his BMX bike. So part of his dream was just to have cool places to ride his bike.
The facility will be located in Beban Park, home to a huge range of sports facilities including a BMX track. The 160-acre park is named after the family who lived there from the 1930s to the 1950s. The site is ideal according to Judd de Vall of Alpine Bike Parks, the designer of the project; "The park is a few acres and has a perfect slope from top to bottom. It will have a great drop in that leads into four trails."
Alpine Bike Parks has operations in the US and Canada and has been building riding facilities since 2007. Alpine often collaborates with athlete builders and Jordie Lunn and Darren Berrecloth will be working with machines and shovels to bring Stevie's park to life. Alpine is currently working with Big White Resort near Kelowna, B.C. to establish their bike park and they recently completed project in Powell River, B.C.
Part of Stevie's motivation for a bike park was to develop talent, according to Gabe Fox. "It all stems from Steve's disappointment that there weren't many strong Canadian racers, especially a few years ago when Mark Wallace was still a junior. He really wanted there to be more. He'd watch the qualifiers and unfortunately, most of the Canadians wouldn't qualify. There would be ten British dudes and a bunch of Aussies and he'd be the only Canadian."
Judd de Vall's description of the park lines up with Stevie's goals. "The park is aimed to help riders progress in bike handling. It is primarily an extensive pump track through the trees and a few sets of intermixed dirt jump trails. There is also a chip jump."
Gabe Fox made it clear that Stevie's passion wasn't only about producing World Cup contenders. "The simplest things about Steve is that he just loved to ride his bike. That was his deal. It didn't matter if it was his DH bike, trail bike or his BMX bike. So part of his dream was just to have cool places to ride his bike."
Stevie's mom is understandably over the moon about the momentum the project has generated: "It's unfreakin unbelievable! The support we have been receiving just blows me away. At the council meeting, there were council members that were even crying. It has all been very emotional… the vote was unanimous! The support that has come from the community, both local and biking, is awesome. Steve would be very proud of how his family, friends, and fans have all come together to bring his dream to life!"
The tragedy of Stevie's untimely passing has revealed unity, compassion and strength within the worldwide community of mountain bikers. The loyalty of Stevie's fans and the commitment of people like Michele Corfield have made it certain that his legacy will live on for years to come.
#longlivechainsaw
---
If you'd like to contribute to initiatives to further Stevie's dreams you can give directly to the Stevie Smith Legacy Fund. You can also donate through a purchase of #longlivechainsaw decals or a #longlivechainsaw mud guard from our online store.