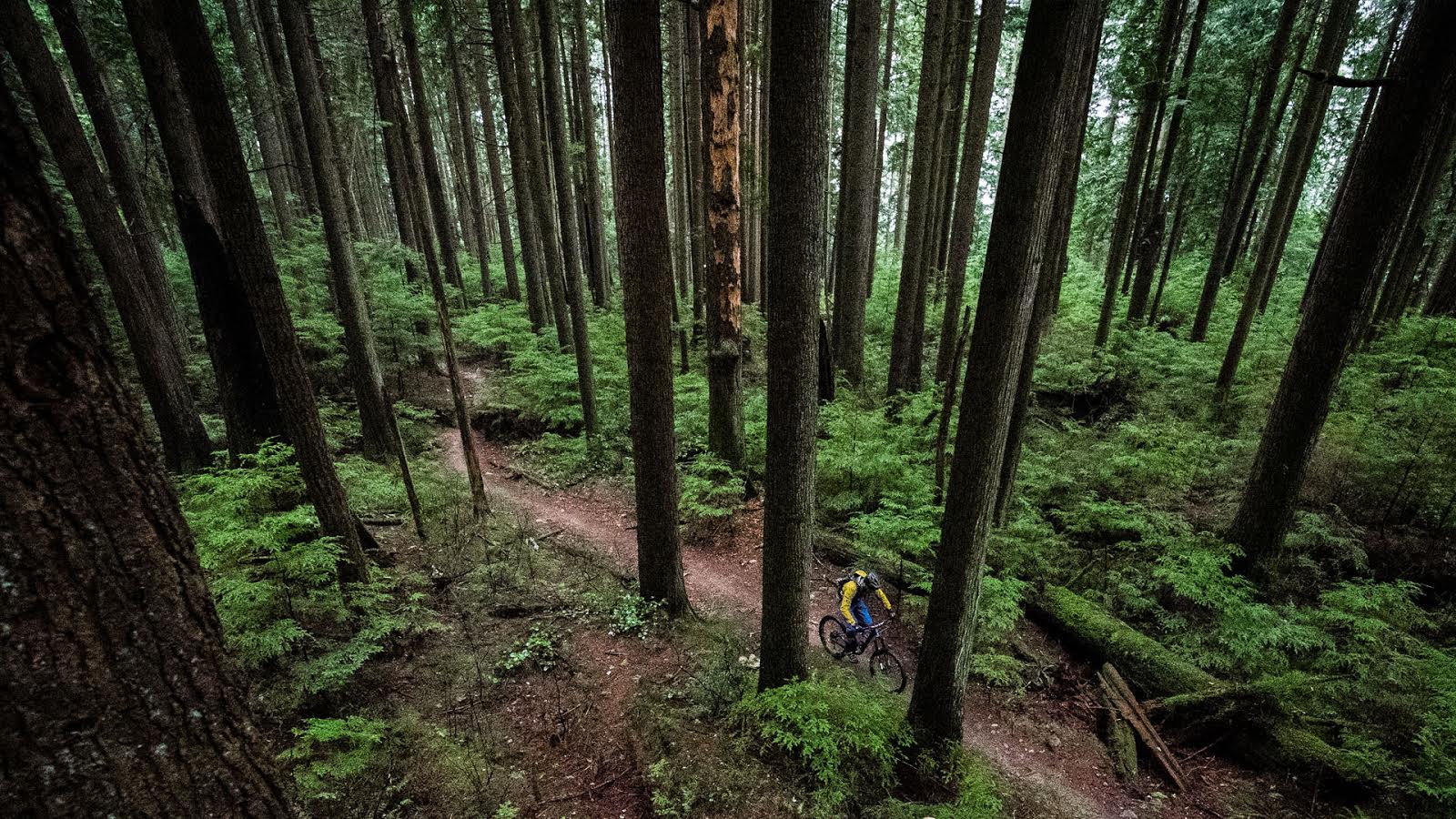 Stephen Matthews: The Shore
My experiences riding on Cypress are completely and will forever be divided. No other mountain on The Shore presents me with such uncertain outcomes, every ride is a different animal entirely. The mountain's terrain presents everything from fast technical riding, to creeper rock lines and drops – it's really a downhiller's dream. Matt Dennison and I managed to schedule a shoot that aligned with good weather, and we got an early start to a personal favourite trail. Although it's fun to point and shoot rock faces, I'm always a fan of carving into rich dirt, and zig-zagging my way through the forest.
The trails on Cypress demand a bit of respect, and they tend to bite back. I've had a few spills on the network that have left me with my tail between my legs and not wanting more. I like that though, the feel of intimidation, not the real pain itself. A lot of the features here put you in your place, and they make you think twice.
I'm pretty happy with my division of DH/AM bike time this winter. Through North Vancouver's winter months, when the snow line was low, I felt quite fortunate to be regularly riding my AM bike. But as the snowline receded, my DH bike beckoned and it anxiously was brought out into daylight. I absolutely love getting back on my downhill bike after an extended period of AM riding. Everything about them screams possible, and as the speed of the ride increases, so does the opportunity for fun.
With the beautiful start to Spring we've had, it's tough to spend any amount of time inside looking out. I hadn't done a filming project with Matt since last season, and it's always inspiring to see how he all puts it all together. Enjoy the video, and I'll see you on The Shore!
---
Dirt surfing and helicopters – does it get any better? Great job boys!