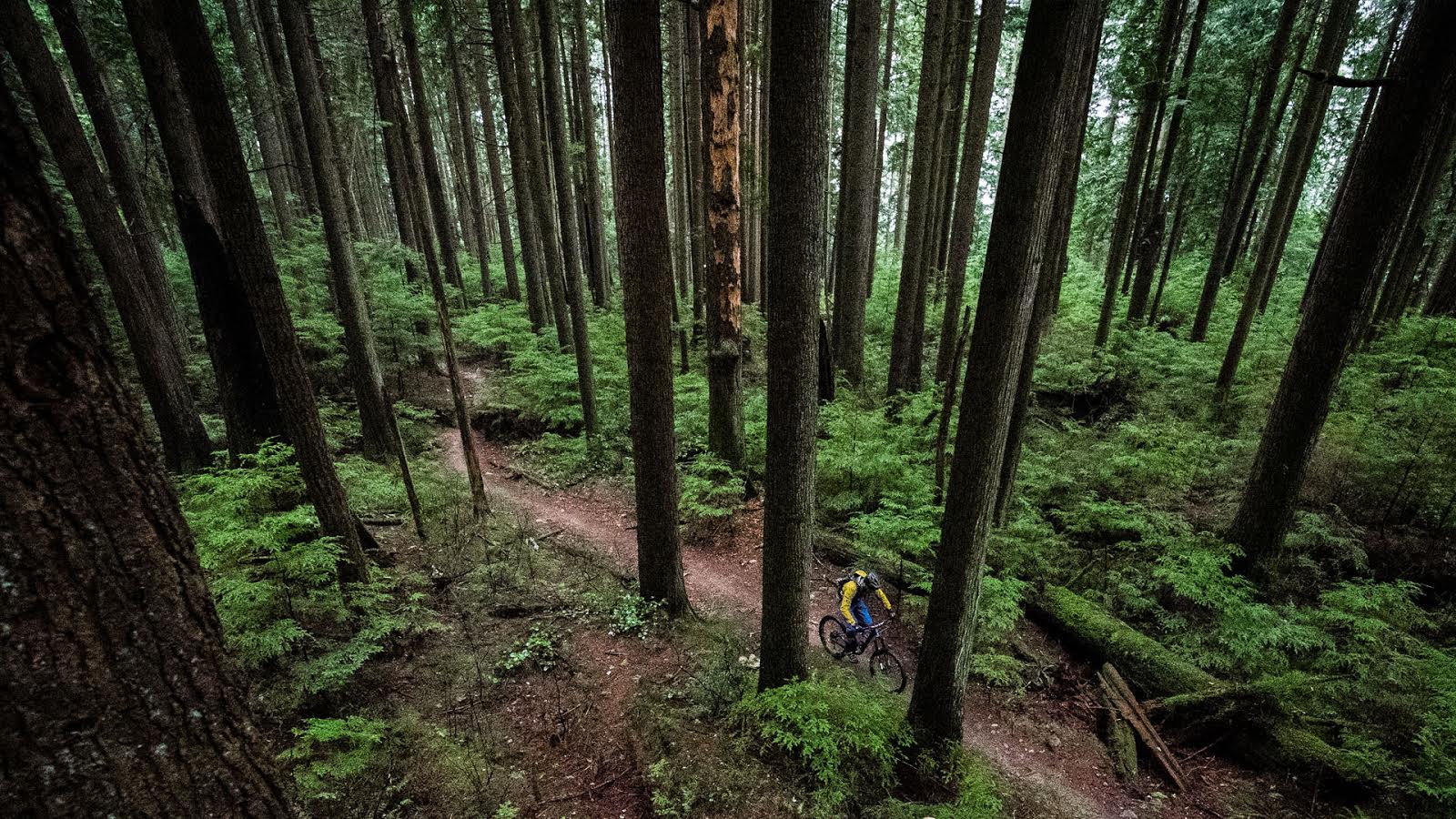 True Precision Stealth Hubs
True Precision
True Precision Machining is a high end machine shop located in Goleta, California. It's a contract outfit making medical, aerospace, and telecom components. The people that work there also happen to be passionate about bikes. Some 10% of their business is manufacturing their performance Stealth hubs in-house for BMX and Mountain applications.
On the BMX side their silent roller clutch hubs win races. From local events to the Gold medal at the Rio Olympics. For mountain bikes they deliver the same instant engagement in single speed, Shimano, and SRAM XD compatible drivers with both standard and Boost spacing options.
My own journey with True Precision began well over a decade ago working in a bike shop. Well supported by the local BMX race scene, we did a number of custom builds for the track. The big money was always on Made in the USA hubs which meant Profile Racing or Chris King BMX hubs for the bulk of our discerning customers. True Precision were silent exotica at that point.
When I saw that they would be at Interbike this year they were a must visit. The guys are friendly and passionate about their products.  They even made time at their booth to pull Stealth hubs apart so David Ferguson could photograph the process.
Teardown Time
With the help of my friend Jeff at Bikeroom and a couple-or-few of Hearthstone brewery's Chocolate Milk Stouts I wanted to get deeper into the guts of the roller clutch bearing freehub system.
The rear hub uses three Enduro bearings. Two of these are accessible without a specific hub service tool. The front hub also uses two easily accessed bearings. Both hubs have adjustable preload for perfect bearing tension.
As demonstrated by the guys from True Precision, a basic clean-and-lube is a quick and straightforward process. The front hub is fully user, or shop, serviceable. The rear hub currently must go back to True Precision when it comes time to have the three bearings changed out and the roller clutch bearing itself serviced.
True Precision offsets the cost of shipping the wheel back for a full service by only charging for the bearings. All the other components are bombproof – guaranteed for five years – and the labour is included.
For year round riding in adverse conditions, it's a great idea to repack sealed cartridge bearings with a heavy waterproof bearing grease. At least for the winter. It's quickly accomplished by popping out the bearing seal with a razor blade and then packing in as much grease as the bearing will take.
In this case, the repack was accomplished outside the hub shell. It is generally possible to repack most hub and frame bearings without removing them.
Stealth Hubs
True Precision's Stealth hubs utilize a roller clutch bearing for perfectly smooth, near zero drag, freewheeling. It's a unique system that appears simple on paper but requires an incredible level of manufacturing quality to achieve the tolerances it requires. It isn't lightweight. It's meant to last forever.
The system has two major components apart from the hub shell. There is a one-way roller clutch bearing manufactured by INA Germany. True Precision manufactures the gorgeous one piece heat-treated stainless steel hub driver. The stainless freehub bodies and INA bearings should last forever and True Precision says they will replace these parts for no charge with a service if required.
The driver interfaces perfectly with the captured bearings in the INA roller clutch. In order for the system to function the hubshell, roller clutch bearing, and hub driver tolerances have to all be spot on.
When coasting the freehub spins smoothly and efficiently on the rollers. When a rider starts pedaling the rollers are loaded between the bearing's outer race and the hub driver. The connection under load is solid. Engagement and disengagement is instantaneous.
Roller Clutch vs. Sprag Clutch
True Precision has been making their Stealth hubs since the late 90's and their reputation in BMX racing is legend. However, it's only recently that silent clutch hubs have been ramping up interest with the mountain bike community. I think this is at least in part thanks to the Onyx sprag clutch drivers being used in NOBL's well-marketed carbon wheelsets.
Here are some handy, brief, videos from Renold bearing that explain the difference between a roller clutch and a sprag clutch.
For the trapped roller clutch bearing the interesting information starts at :35 seconds.

For the sprag clutch the interesting information starts at :37 seconds.
This seems to always invite questions about which of the similar one-way freewheel systems is better for mountain bike applications. In theory a similar quality sprag clutch can handle a higher torque load for the same sized unit hence their use in applications like helicopters. That said, when there is a great deal of debate for other high torque applications the fact is none of our legs are strong enough for that to matter.
In other words. With top quality manufacturing like Onyx or True Precision deliver and top quality components like INA Germany roller clutches they're both solid options.
Driver Options. Axle Options. Boost.
Like the Stealth hubs, True Precision sells a large range of small parts directly off their website.
Since I am testing their own single speed driver I want to reiterate that they also make drivers that are compatible with Shimano and SRAM XD cassettes.
The standard Stealth hubs are easily converted between QR, thru-axle, and bolt-on applications by simply removing the bearing preloader and swapping out the axles. This is also the simple application to performing a basic cleaning and lube on the hub.
True Precision also offers a Boost spacing options for 148mm and 110mm.  This requires a specific hub shell rather than an axle option and 'Boostinator' type kit.
I have used both the bolt-on and 142x12mm options on my bike. After swapping the axles on the first ride I re-tensioned the bearing preloader as the wheel loosened off. In use the axle systems are equally stiff.
It is worth noting that the bolt-on option uses imperial hardware, not metric. Rather than carry a specific hex key for on trail wheel removal I filed down an 8mm-to-6mm adapter to fit.
For the Single Speeder
With their roots in BMX racing True Precision has developed their own cog and driver interface for their 'Poacher' single speed model. Instead of a lockring, the cog is held in place by a cap and four T10 torx head screws. This makes it very quick to swap cogs and to routinely check for proper tightness without removing my wheel from my bike.
It is a very rare occurrence, especially for riders on top of their maintenance, but I have been on more than one ride where someone's cog, or cassette, came loose on the carrier. The joy of the T10 bolts is I simply added a 1/4″ bit to the Fit-It-Stick Replaceable I carry and if I ever have a problem it's a quick on-trail fix.
The system the Stealth hubs use also makes for a very easy adjustment of chainline. This is accomplished by swapping spacers to change the cogs' position on the driver. It is very handy for swapping between cranks and chain rings with different chainlines and for bike setup in general.
Replacement stainless steel cogs are available in a huge range of sizes. From 14t to 21t. The price of $35 (USD) is very reasonable for USA Made heat treated stainless cogs compared to similar products on the market. I will comment on durability in a future review.
On The Trail
With the chainline adjusted and my preferred Wippermann Connex 108 chain wrapped, I hit the trail. At the time I'm writing this teardown and first impression I have a few months of riding on the Stealth hubs.
Coming off of the Industry Nine and Chris King hubs I have been riding recently, the instant engagement of the Stealth hubs is notable spinning around on my bike. On the trail I don't really perceive a performance difference compared to these other super quick engaging hubs even going back and forth.
What I did immediately notice was the sound of silence. Between the True Precision hubs and the single speed drivetrain my bike is silent except for the brake pads on rotors and the cartridge damper in my Lefty. It is actually such a difference that it took a couple of rides to get used to. Despite the fact that both my King hub and the Industry Nine are quieter than stock, because of the lube I run, there is still a remarkable difference.
I've been on a number of rides in the snow lately – local conditions being what they are – and the Stealth hubs have had no issues with the wet or cold. I'm looking forward to getting back on dirt and then writing a full review a few months later.
Pricing
Hubs are available directly from True Precision and pricing is similar to other boutique hubsets. The rear hubs sell for $425 (USD) and the front for $185 (USD). In both cases that includes a five-year warranty on all components except the consumables (bearings). Ceramic bearings are also available as an upgrade.
---
Silent but… deadly?