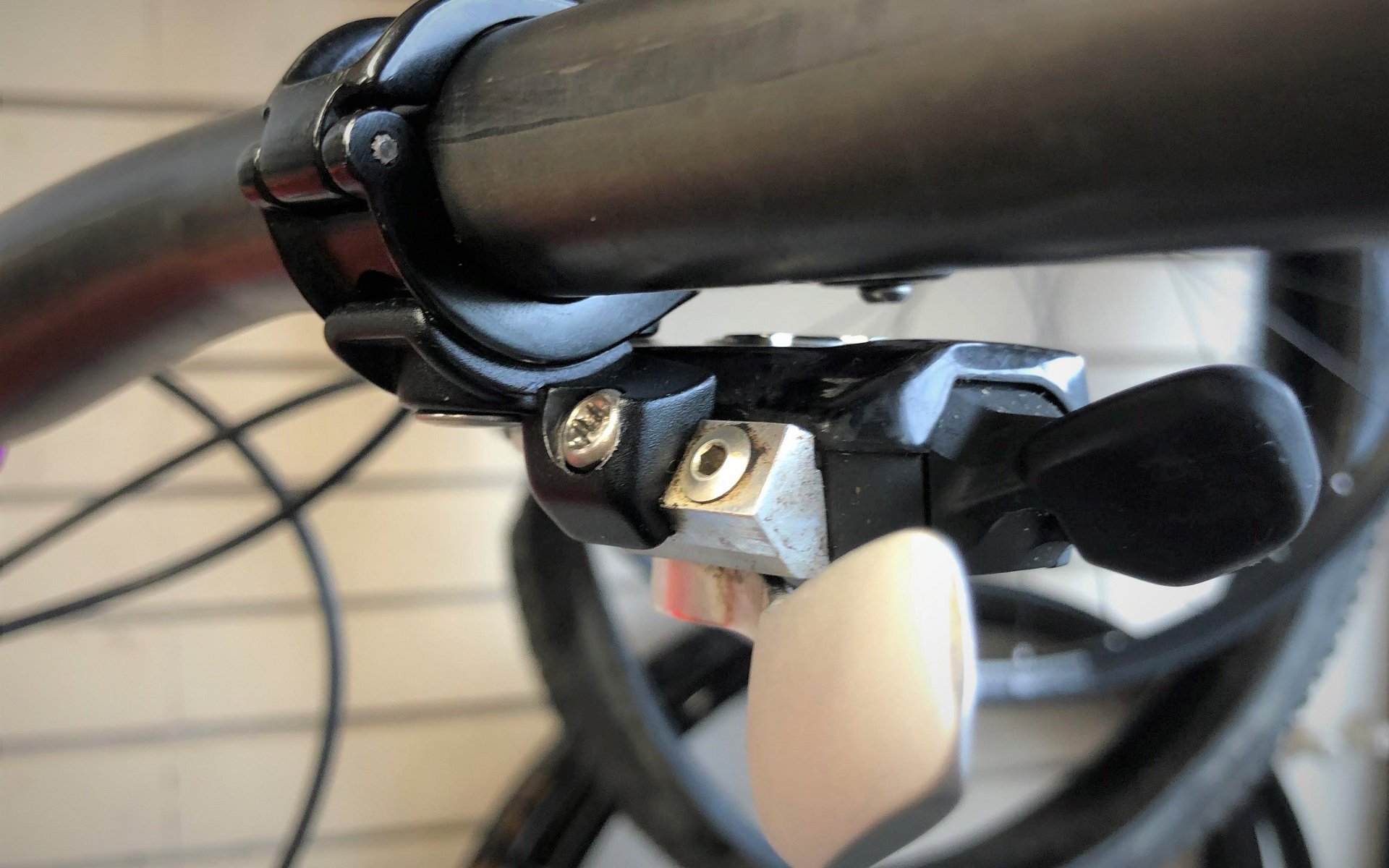 Editorial
A Steadfast Standard
Making Matches
If you were buying a new performance level mountain bike tomorrow, it would have a few components that are interchangeable with one you purchased five years ago. Go back ten, fifteen years, and the intercompatibility sinks faster than COVID-era box office sales. One standard I'm certain will be present is the ages-old 7/8" (22.2mm) grip diameter.
There's also a very good chance it will use the 74mm Post Mount disc brake caliper spacing, which goes back some twenty-four years to when many suspension forks still had rubber boots covering the stanchions. If you're looking at shorter travel bikes, there's an increasing possibility you'll get a road caliper thanks to flat-mount 34mm. Still, I like the odds that your buddy's backup brakes will work in a pinch.
There's probably about a 50% chance the bike will have a BSA, threaded bottom bracket. As more companies figure out that riders either don't care what BB standard their frame uses or absolutely want a BSA, this ancient standard continues its slow return to prominence, which means it's increasingly likely the Chris King bottom bracket you purchased a decade ago will work. Race Face even makes a nice 24mm spindle Aeffect R Cinch crank that will fit.
Most likely the hub spacing will be Boost 148 rear and Boost 110 front, despite a thimble full of companies still pushing the theoretical benefits of Super Boost 157, but the super-wide setup lacks the participation of a major player essential for relevance. Apologies if your last bike used a fat-bike-tire-friendly rear end. Though it's easy to adapter up in size, it's not so easy going the other way. But, if you have a nice older hub, 135mm or 142mm, there's a good chance you can buy spacers to make it work with your new rig.
You may have to purchase a new freehub though. If your new ride is a SRAM-equipped bike with GX Eagle or higher componentry or a Shimano-equipped bike with Deore 12spd or higher componentry, then it doesn't have an HG hub driver. After 35-years of boutique mountain bicycle relevance, the desire for 10-tooth cogs means there are no high-end multi-speed mountain bikes being sold that don't use XD or MicroSpline. Your 1-1/8" stem will fit, but you may need to bring your handlebar across with it. Even then, it might be time for a new steerer-stick n'est-ce pas?
I was thinking about all this obsolescence and intercompatibility today as I completed the union of two cockpit components that are some fourteen years apart in age, by tightening a T-25 bolt. No superfluous adapter(s) were required. And, as we mutter and grouch about the ever-changing ways that mountain bicycles bolt together, long removed from the innocent promise of interchangeable adult Lego, I have to admit a small pause for admiration.
It's more than a little amazing to think, given all that has changed in those years, that I could take a fresh 2022 SRAM Code RSC out of a box and bolt it straight to a first-generation MatchMaker, 2006, X.0 9-speed shifter. And I know there's some confusion about MatchMaker and MatchMaker X being different but that just comes down to how the brake master cylinder is attached to the bar.
A MatchMaker shifter is a MatchMaker shifter, going back some sixteen model years. In this age of planned obsolescence and change for the change's sake, it will be interesting to look at mountain bikes sixteen years from now and see if MatchMaker's standard remains steadfast.