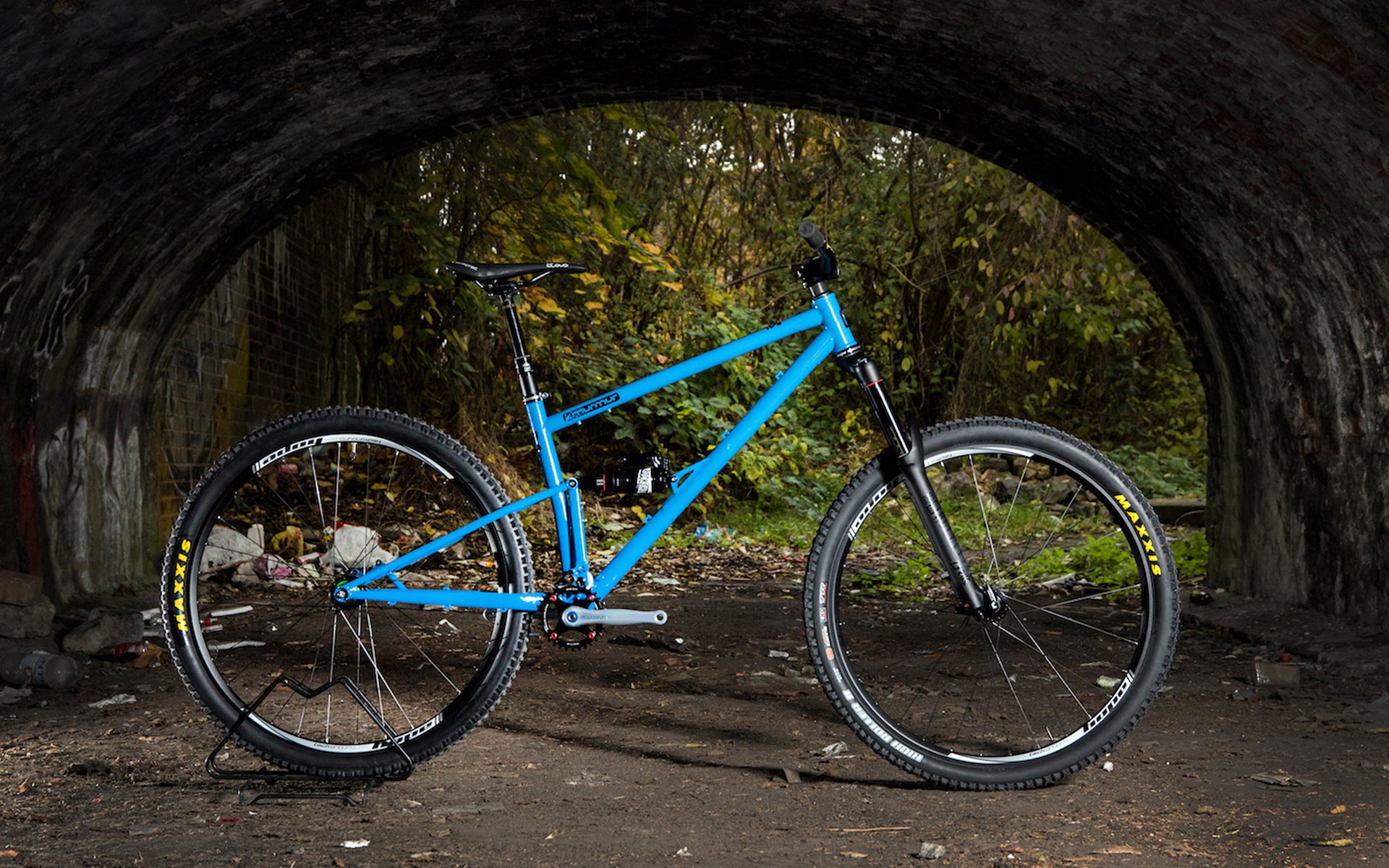 PRESS RELEASE
Starling Cycles Announces Made-In-Taiwan Murmur
Starling Cycles makes gorgeous bikes, no bones about it. We even asked founder Joe McEwan about it not too long ago.  But with a price tag that matches their unique "made in a small operation in the UK" vibe, it was rather spendy to get your hands on it. Now Starling Cycles have announced their partnership with a factory in Taiwan to produce a version of their 29" wheel Murmur frame. Get all the details (including pricing in GBP) after the break. 
---
The new Starling Murmur Factory Edition is our latest handbuilt 29" mountain bike. The frame is built in Reynolds 853 steel with modern angles to be fast, aggressive and beautifully simple.
Details:
• Built with Reynolds 853 steel and heat treated high strength steel
• 145mm rear travel
• Built for 29″ wheels
• 2.5″ tyre clearance
• Up to 200mm rotors
• Integrated chain guide
• Integrated ISCG05 bashguard mounts
• Available in 2 sizes
• Grey with black graphics or custom-colours for +£125
• Choose no shock or a rear shock from Rock Shox, DVO or Fox.
• Choose frame only or build-kit with kit from Burgtec, SRAM, Hope, Middleburn and Maxxis. 
• £1850 w/ RS Debonair shock
Designed in the UK, built by ORA. The new 'Factory' frame has been designed in the UK by Starling owner Joe McEwan and handbuilt in Taiwan by ORA, which we believe to be one of the world's very best steel mountain bike frame manufacturing facilities. 
The collaboration between our British-born brand and Taiwan's expert frame builders means that we can meet the high demand for our frames while maintaining the awesome ride and build quality that has claimed praise from riders and press alike. 
Customers will also see a price reduction when compared to all British-made Starling frames. The Factory Murmur frame is supplied with a rear shock for £1850, while British-made, custom geometry frames are £2040 without shock.
The move to Taiwan was a considered one. As a frame builder, aerospace engineer and designer, we made the decision after visiting the factory and seeing first-hand the high quality of manufacturing, work ethics, and working conditions. We think ORA's factory is the perfect setup for hand-crafting the new frames, with expert engineers boasting years of experience in building top-quality mountain bikes.
Fast, simple, silent. The Starling Murmur Factory Edition is built around 29" wheels with 140mm rear travel with room for disc rotors up to 200mm and 2.5" tyre clearance. The frames will fit metric rear shocks and 148 x 12mm Boost rear hub spacings.
Choose frame-only or rolling chassis. Frames will be available in two sizes and with a choice of rear shocks from Rock Shox, DVO or Fox. They can be supplied as a frame-only package or build kits with components from Rockshox, DVO, Fox, SRAM, Hope, Burgtec, Middleburn and Maxxis. Frames will be available in Primer Grey with black graphics as standard or in a choice of custom colours for an extra cost.
Want a UK-made Starling with custom geometry? No problem. Riders that want a custom geometry, British-built Starling frame won't be disappointed.
Starling will continue to hand-build frames in the UK and customers can simply choose whether to commission a one-off UK built frame or order one from the 'Factory'. 
Available to order now. We are taking pre-orders now with delivery expected in Autumn 2018. Frames will be £1850 with a Rockshox Deluxe shock and all pre-orders will receive a Hope headset and seat clamp. Orders paid in full at pre-order will also receive a Burgtec control kit.
You can learn more from Starling Cycles and pre-order a frame at starlingcycles.com.