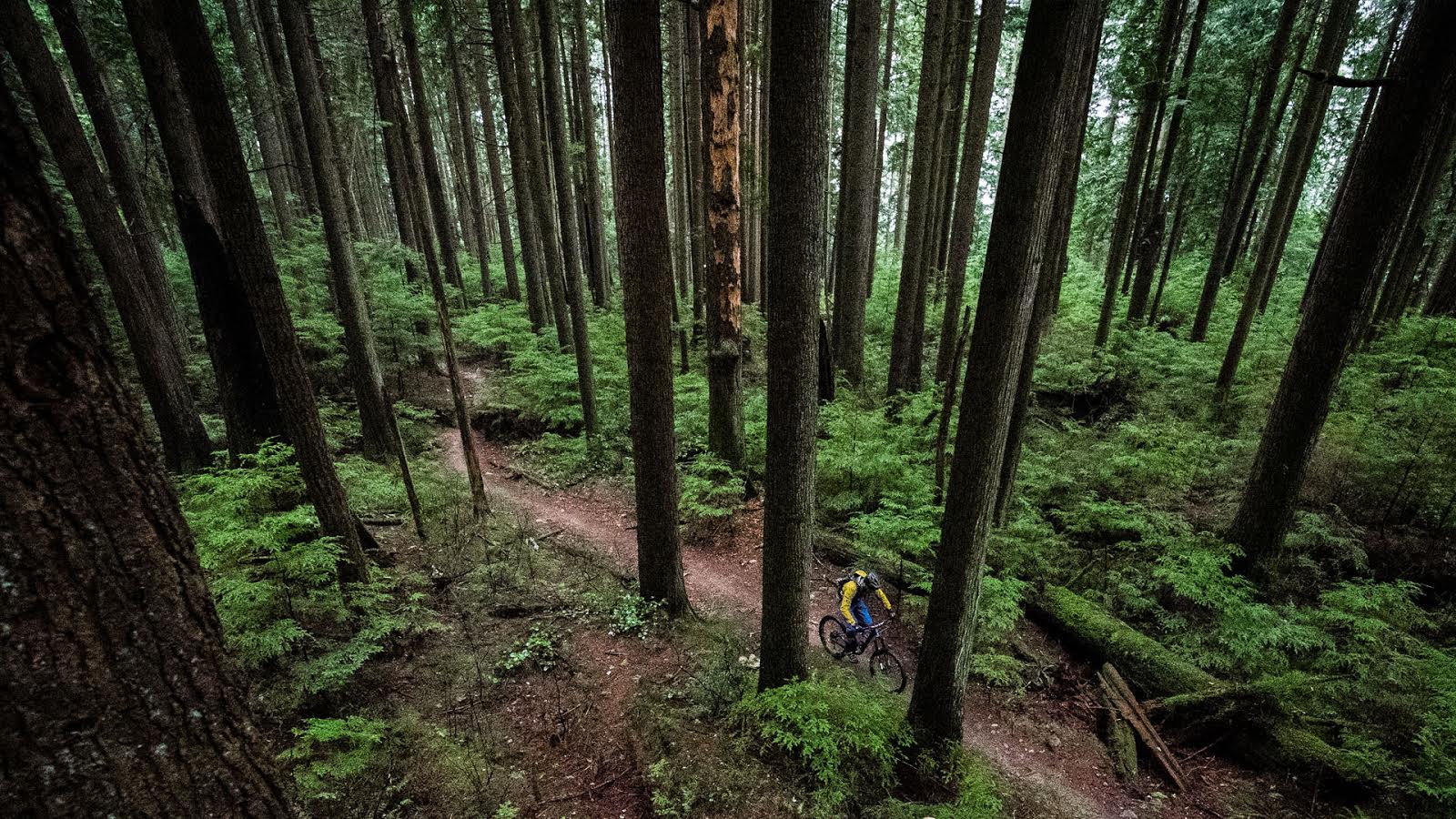 SRAM X01 Ridden in Whistler
The front derailleur's obituary may have been premature – but its days are numbered. Virtually anyone who has spent time on SRAM's 1 by 11 system will sing its praises loudly. It's quiet, reliable, precise – and dropping your chain is near impossible. Add the simplicity of the system and significant weight savings and it becomes clear that SRAM hit it out of the park, with one proviso; it'll cost you as much as an entry level carbon road bike. In the US the suggested retail for XX1 is in the $1500 neighbourhood. Much of that cost ($425) comes from machining the first 10 steps of the 10-42 cassette from a single chunk of steel. Only the big 42 is a separate cog.
So how do you follow that up? You trickle it down. Although this is more of a drip than a trickle. X01 differs very little from XX1 in terms of price, weight or performance. The group starts at $1280 and weighs virtually the same by most accounts. The cassette is 15g heavier, the shifter is 15g lighter. You get the idea. Since tires of the same model, size and brand can vary by as much as 10% you'd be better off weighing every tire in the shop than saving weight by making the jump to XX1.
The big play for X01 is at the original equipment level. When manufacturers can save a buck at their cost it ends up having a significant difference in the end price of a bike. Add to that the option of an aluminum crank (OE only for now) and you are likely to see a lot of 11s on new bikes from Interbike.
The biggest difference between the two groups is the crank bolt circle diameter. XX1 uses a 76mm BCD which allows the use of a 28 tooth ring. A 28-42 might seem ridiculous for most fit young riders but when you mate it to a 29 inch wheel long travel machine and  you put an out of shape weekend warrior in the saddle it starts to make sense. The X01 bolt circle is a more traditional 94mm which will allow you to use after market rings and, for those who want it, a bash guard. Rings will come in 5 sizes from SRAM: 30-32-34-36 and 38.
The cassette is virtually the same with the exception of the sleek black finish. It's said to be as durable as the more expensive zinc coating applied to the XX1 version. So you'll have 11-speeds (10-12-14-16-18-21-24-28-32-36-42) and that 10 tooth high gear will require an XD driver body (aka the freehub) which steps down to a smaller diameter. You'll have no luck mounting one of these X-DOME cassettes to your old wheel without changing the driver body.
So how does it ride? I'd wager that you'd find it impossible to tell XX1 from X01 without looking. Our lap up Blackcomb to enjoy Hey Bud had lots of climbing and some steep and rowdy descending – and X01 was flawless. Neither of us dropped a chain or missed a shift and the silence on the way down added to the sweetness of the experience.
SRAM's 11 speed group arrived to much fanfare about a year ago but the plaudits have continued. Aside from the price of admission there's nothing I don't like about 1 by 11 and the parts that make it happen. The rumour mill has confirmed that Shimano is tinkering with their own version which can only be good for riders like you and me.
---
Are you a 1×11 believer or is pricing still out of reach to make the switch? Or are you still a front derailleur junkie?