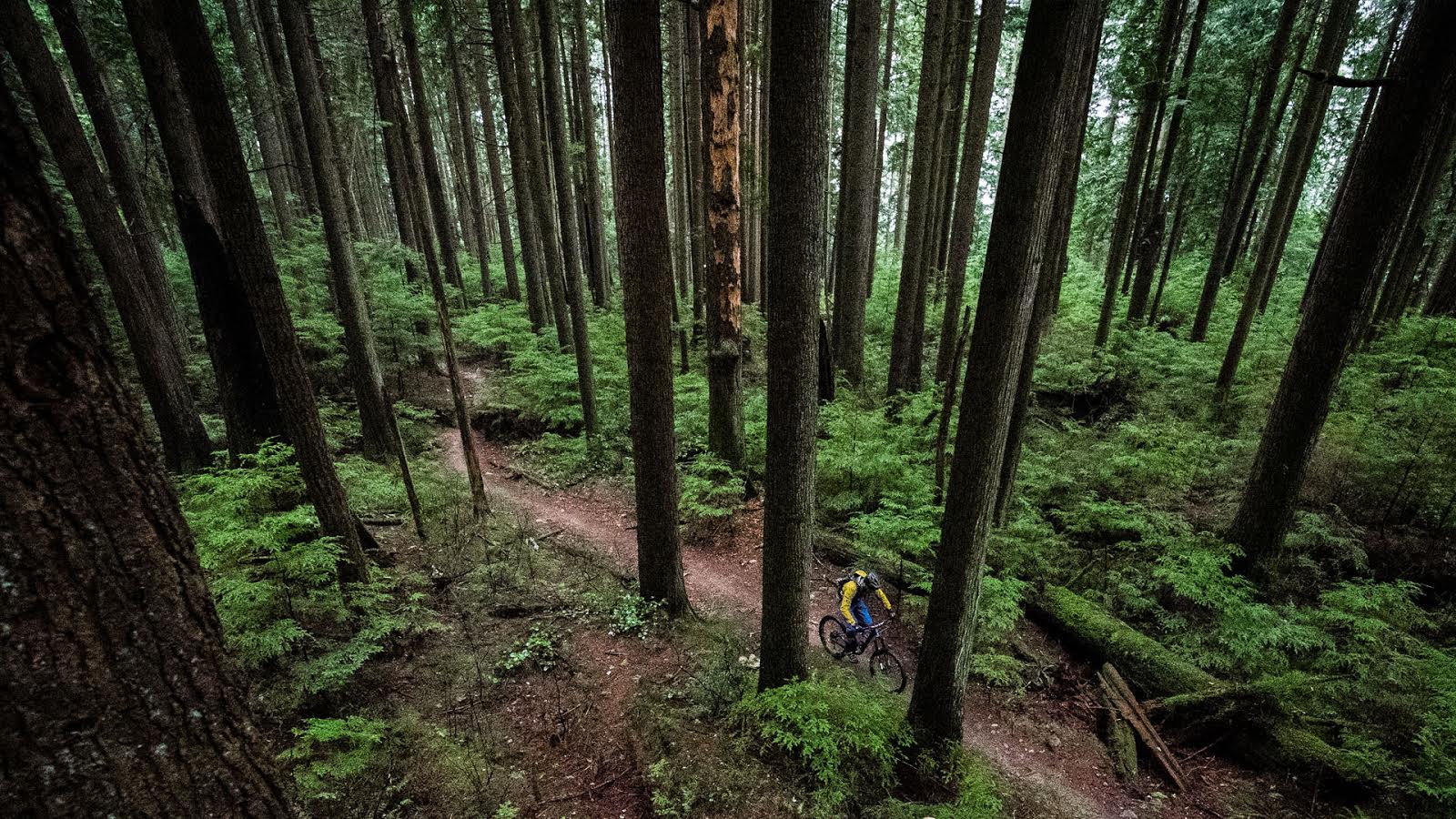 Insides Out: SRAM ROAM 60 Wheelset
On paper SRAM's ROAM 60 Wheelset has all the features: 30mm wide internal hookless carbon rims, a relatively quick 52x engagement points for the rear hub, easy conversion between axle standards, asymmetric rim drilling, and as some commentators noted when NSMB.com posted the press release in February, a whole lot of fancy trademarked words to describe that stuff.
Generally I'm in the "I'll take 32x J-Bend spokes in my wheels please" camp, but with only one length used all around I can get over the ROAM 60 wheelset's straight pull spokes. In desperation you can always straighten a J-Bend spoke. The issue that straight pull spokes 'solve' – namely breaking at the J-Bend – is generally only found on poorly built wheels or poor tolerances in the spoke holes. Phew. Okay. Now that I have that off my chest let's talk about the plan.
I get by with a little help from my friends, so Jeff Bryson of Bikeroom fame is guiding, and hand modeling, this teardown and then Greg Minnaar Tim Coleman is going to smash the inanimate sh*t out of them all over the place and report back. Yes peanut gallery: once again I've convinced other people to do "all the work."
Just to clarify, while the ROAM 60 wheelset does allow for quick and easy, tool-free, conversion between axle sizes and hub spacing, there is no BOOST vs. Non-BOOST conversion option. So don't buy the 'standard' version of the wheels thinking you can convert them to BOOST on your next bike. And don't buy the BOOST version thinking you can make them fit your current ride (unless your frame can stretch).
If you owned the previous, much narrower, version of the SRAM ROAM 60 wheelset then you will likely be aware that they shipped with DT Swiss star-ratchet internals like many high end wheels from Specialized, Giant and Trek. The star-ratchet system that DT Swiss has long used is reliable, durable, and low drag in its standard 18t format. But – in my experience – it's sometimes problematic once you try and improve hub engagement by upgrading to their 36t and especially their 54t ratchets. The stock DT Swiss 18t system has 20-degrees of rotation, the 36t system has 10-degrees of rotation, and the 54t system has 6.6 degrees of rotation between engagement points.
The new SRAM ROAM 60 wheelset is using their DOUBLE TIME™ driver mechanism which, in a hub shell, is a four pawl system where two of the spring backed pawls are engaged at a time. This gives you 52x points of engagement for 6.9-degrees of rotation out of a simple, low drag, easily serviced system.
It's also a proven system and ™'s aside, if you've taken many hubs apart you may recognize the internals of the ROAM. No need to reinvent the ratchet here, just the fastest possible engagement, the least amount of drag, and easy maintenance. There are other very reliable, higher engagement, systems on the market like King's Ring Drive and Onyx's Sprag Clutch but there is a reason most higher performance hubs (Hope, Industry-9, Profile Racing, etc) use a similar layout.
One thing to note with the ROAM 60 wheelset's hub, which is also true of some similar hubs, is that he bearings are captured on the hub axle by aluminum spacers. If you ratchet the axle of your frame down to the point of ridiculous-tight you can compress these spacers and it will not only fully screw your current bearings but it will also fully screw any replacement bearings you install up to such a point that you replace the spacers themselves.
Take it easy with the full length T-handle there Bikezilla. If you aren't sure most bike manufactures have torque specs printed on their frames' axles.
While the wheel was apart our plan was to load up all the bearings with a Shore-To-Sky appropriate waterproof grease. If you're racing the clock then Jeff would recommend a lighter grease for race wheels when every second counts. Tim is going to be pedaling around on this wheelset and, as always, rain is coming so I had no qualms about loading them to the gills with the heaviest grease Jeff had.
What you choose (stock grease, lighter grease, heaviest waterproof grease you can find) will depend on your locale. The stock product in the bearings is never going to make everyone happy. If your bike sees some nasty conditions a rebuild from new could save you time and money down the road.
Re-install the bearings and then the final step is to lube up the drive mechanism. SRAM uses a very nice rubberized double lip seal on their driver body, where many hubs just use a hard plastic dust cover. This allows Jeff to mix up a slurry of oil and Slickoleum that will last a long time, quiet down the hub, and keep everything running super smooth for a long time.
It's simple. It sounds good. It's ready to roll. Look back from a long term test from Tim and we'll let you know how SRAM's 30mm ID carbon rims and 4-pawl hub hold up.
Weight: Front 750g, Rear 875g (WEIGHTS ARE IN THE LIGHTEST CONFIGURATION)
MSRP (FRONT/REAR)
$900/1000 | €939/1043 | £720/800
---
Another high(er) end hub worth considering? Too bad it doesn't come in pretty colours?