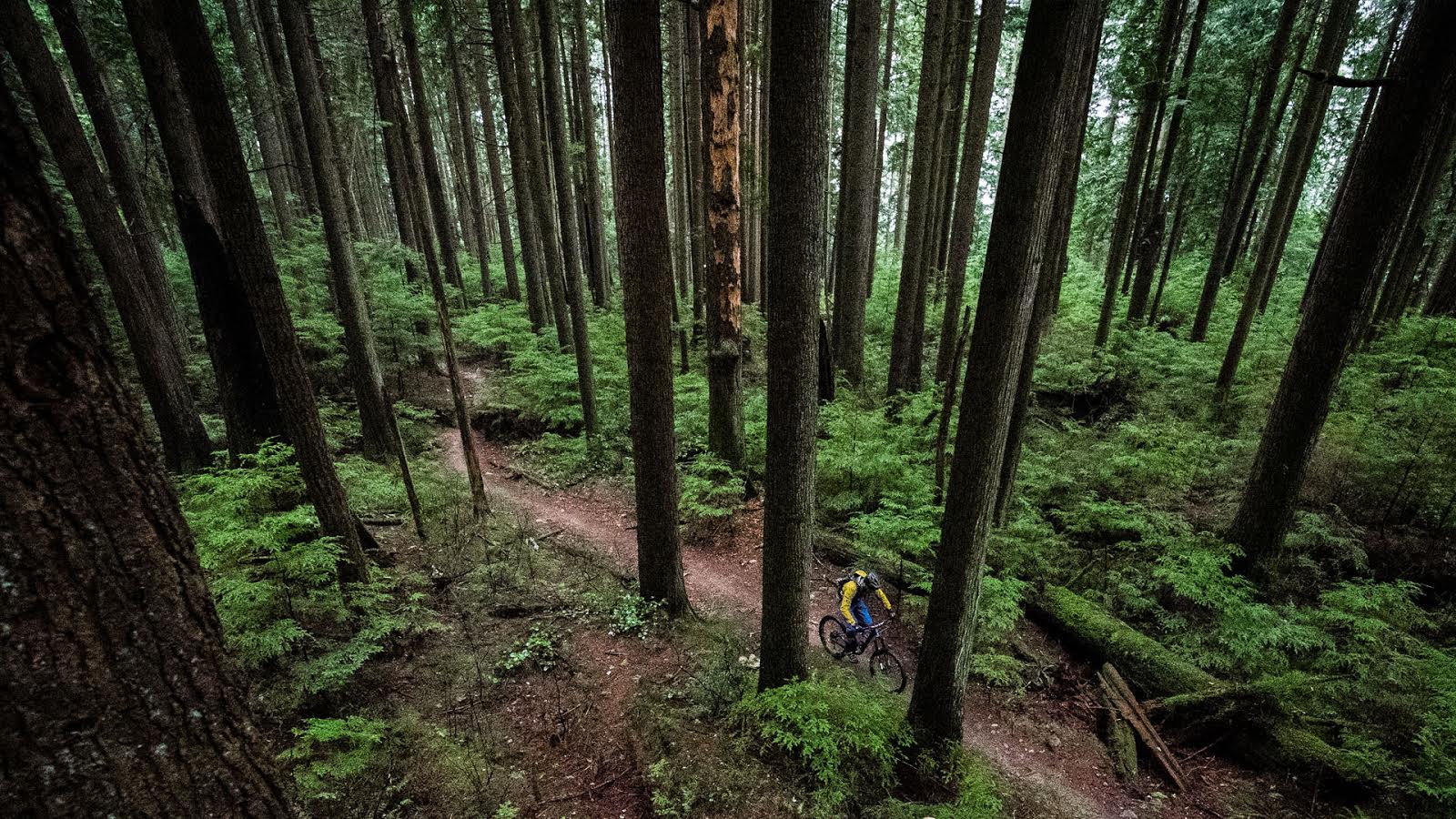 SRAM Guide Brakes: Reviewed
In March of this year, SRAM announced their new Guide brake, which was notable for several reasons:
1) It was the successor to both the XO and beleaguered Elixir four piston brakes
2) Introduction of a brand new lever design, with Swing Link technology replacing taper bore of old
3) The Avid brand was left behind, signaling that future brakes would be labeled SRAM instead
Morgan's article when they launched did a good job of laying out the technical details of the new Guides, and I highly recommend giving it a look if you want to dive into detail, since there's a lot to see, but the biggest advancement is Swing Link which delivers a better range of adjustability for reach and engagement due to the relationship between the cup seals, timing port and piston assembly, as well as a better method of dealing with the relationship between the closed system and how it deals with air bubbles.
I'll leave the in-depth tech to that article, and instead cover how they've performed on the Santa Cruz Nomad I've been using as a long term test platform this year. It came stock with XTR brakes, so as a Shimano brake evangelist I had nothing to complain about, however I was curious to see if the Guides would offer better modulation (a traditional SRAM/Avid strength) and more importantly, whether they put a few SRAM brake bugaboos behind them.
Installation and Set-Up
The Guides are ambidextrous, making installation easy, though the rear line came with a lot of slack and required a bleedless hose shortening, which worked well thanks to Dave Tolnai's write up. Otherwise, no issues getting them set up and bedded in. Matchmaker mounting, what did we ever do without you?
Between the Guides' Reach Adjust and Contact Point Adjustment, it was dead easy to get them set up to feel great on the bar. The alloy lever has a nice hook, (which I daresay trends a bit more towards the angular feel of a Shimano lever), and holding it on your index finger's crease is comfortable and confidence-inspiring. Engagement is positive but not indexed – squeeze more, get more power.
Lever feel is a huge issue for most riders, and I'm as fussy as anyone. I like to run my levers pretty close to the bar, meaning that a lever has only a short span of movement within which I can either feather or pull, depending on how close my Oh Shit Meter is getting to the red line. On one hand, I love the well-defined On/Off of a Shimano brake. On the other, their Servo-Wave driven lever setup sometimes means I can't modulate as well as I'd like to, and like most riders, that means I grab a little too much brake sometimes. Ask any racer – that's a huge problem.
But while SRAM's brakes usually offered better modulation, other problems have plagued them on a pretty consistent basis. The old taper bore lever shape didn't deal well with air bubbles. Fade was a problem. Then there were the dreaded turkey-gobbles, which not only sounds horrid, but also can rob you of confidence. We all want a silent bike, and in cold or wet conditions especially, that just wasn't happening. And so it's been the consistency, silence, and positive lever feel that has had me singing Shimano's praises.
Riding the Guides
All the tech and setup and feel is well and good but I needed to ride 'em and see how they felt. Had SRAM done their homework with the redesign and put some of their past inconsistencies behind them? After a few local rides on trails I know well, their first real trial was on one of Whistler's gnarly classics (coincidentally built by SRAM PR Manager Tyler Morland): Gargamel. The upper half winds through forested groves, dropping down short, steep slopes. Further on you find yourself on granite faces that feed into pitches of shale and paving stones.
In short, a great test of any bike and its componentry, brakes being especially important on some of the exposed, steep pitches, but also on the shorter ones where you simply need to maintain control and then get off the binders and let it ride again. It was one of my best days on the bike all year. Power is there in spades when you need it, but it was the modulation that I noticed: gone was the need to grab brake, instead I was using just enough, and then carrying speed nicely into the next section.
Fade? Nope. Pump? No, sir.
Other tests: the EWS Queen stage, from Top of The World all the way down through the Whistler Bike Park, where they were perfect; or 4,400′ vertical laps in Penticton this past weekend, in the steepest sustained conditions I may ever have ridden, where they did fade (the pads have worn quite a bit) but a wheel removal and pad contact re-calibration fixed them up nicely.
Recently the Fall rains have come to the shore, where the only complaint I can find has been that they can be a bit grouchy in cold and wet conditions. Once heated up they're fine, but until then you'll be playing with a little less power than you're used to. But the bottom line? I have the confidence to carry more speed, knowing I can dump a bit if need to, and my tendency to grab a bit too much brake is being cured. Subsequent time on Shimano brakes has kept the trend moving positively, but I'm giving some credit to the Guides for reminding me not to squeeze too hard.
Other Thoughts
The new Centerline rotors are supposed to run more smoothly and with less heat and vibration than the HS1 that preceded them, and come in five sizes (140, 160, 170, 180, and 200), though our testers came with 180mm HS1 rotors. No biggie, because one of the pleasant surprises about the Guides has been the lack of turkey-gobbling and squealing. Yes, I had a little this past week in horribly wet conditions, but my Shimano brakes would have been the same – once heated, they both feel great, but a sustained period of pedaling will mean that the first time you call on them, they might talk back a bit.
The reach adjust knob works fine, but you have to push the lever out from the bar in order for the knob to be adjusted easily. It is a light feeling plastic – not as solid as the competition – but it works fine. The contact point dial is great and can even be played with while pedaling.
The bearing lever pivots? So solid. Great construction quality.
With the Guide, SRAM have made a big step in brake tech. Is it enough to quell the complaints? In my mind yes, but some shop owners and product managers may take slightly longer to forget the past. For my money, this is a high end brake worth considering, and ready to challenge the current title holder from Osaka.
There are three models of Guide brake:
Guide RSC (as tested) is the top of the line, with Reach Adjust (R), Swinglink (S), and Contact Adjust (C), as well as the bearing in the lever pivot and metallic pads, for $199 USD per side (without rotor).
Guide RS will save you $50 and omits the Contact Adjuster, and also substitutes a bushing in the lever pivot and organic pads instead of metallic.
At $129 USD, the Guide R maintains Reach Adjust but has a simpler Direct Link lever and organic pads.
---
Are you a SRAM fan, or have you been sitting on the sidelines waiting for them to step it up? Are you convinced the Guide is the answer?