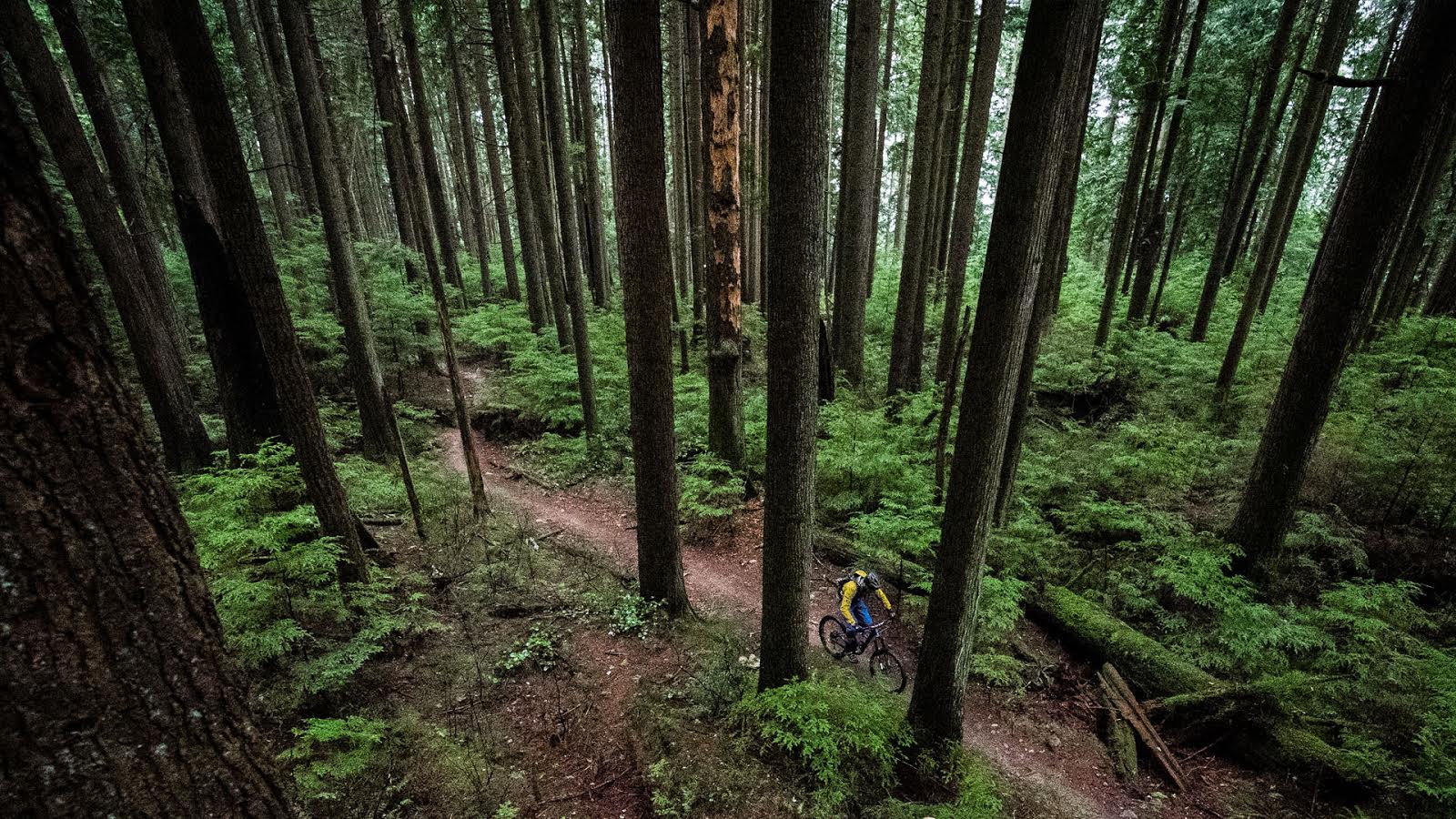 SRAM EX1: Does 'E' stand for 'Everyone'
"Look, if you had, one shot, or one opportunity
To seize everything you ever wanted. In one moment
Would you capture it, or just let it slip?"
-EMINEM
Depending on how many corpses you leech your mountain bike product news from, you may already be intimately familiar with SRAM's new EX1 group. If you read sites that cater mainly to the Germanopean market then you've likely been inundated with photos; if your preferred sites have taken the Moral-Stand/Head-In-Sand (all a matter of opinion) position on E-Mountain-Bikes (yes, mountain bikes with electric motors) then it is likely that EX1 has escaped your notice.
Either way, for the purpose of this re-purposed press-release, I'm asking you, pretty please, to willfully ignore the context of SRAM's latest groupset, EX1, and consider for a moment that they may have inadvertently taken us down the path towards a better drivetrain for… everyone choosing to power their bike by Meat-Engine only.
SRAM EX1 Cassette: 11-48t range gives a 436% range over 8-cogs. 8-speed chain compatible and awesome chainline in more gear ratios compared to 10, 11, or 12 speed drivetrains. Oh, and it's compatible with an 'industry standard' (non-XD) freehub body.
SRAM claims that "the heart and soul of the EX1 system is its E-BLOCK™ cassette, which is designed to provide the optimum E-MTB gear range" but I'm going to have to call bullshit. Other than DH racers who don't need the range, and competitive XC racers who may prefer tighter jumps between ratios to maximize output and efficiency, the EX1 cassette could keep many human-powered riders very happy.
1) Tool steel construction for longer life/improved durability? Sounds good, I'll take a few grams penalty and save the weight on a non-wear item.
2) Significantly cheaper, than 10/11/12-speed, and possibly more durable 8-speed chain compatibility? Sounds great.
3) 11-48t, 436%, range over 8-cogs for better chainline in more gear ratios? AWESOME — less wear from cross-chaining and no more dropped chains while backpedaling!
4) Compatible with 'industry standard' (used half-seriously) non-XD freehub bodies. I guess this isn't great news if your wheels are XD compatible, but better you have to buy a new freehub body than me, right?
SRAM EX1 Derailleur. Looks like a SRAM X-Horizon derailleur? "Engineered to handle high-torque, low-cadence shifting." Sounds like it would work great on any mountain bike, even ones that use meat engines exclusively!
The EX1 groupset's derailleur and 8-speed, Match Maker, compatible shifter look like standard SRAM fair. The derailleur has been optimized for the 8-speed range and "engineered to handle high-torque, low-cadence shifting across the 11-48 tooth E-BLOCK™ cassette" and the new "Type 3" clutch mechanism is promised to offer a "smoother torque curve for a quieter, more consistent operation and feel" and hopefully more durability compared to past efforts.
"Okay, fine" you say, "I guess I could handle larger jumps between gear ratios in exchange for better chainline and the other features you've listed, BUT, you made it sound WAY more impressive than that… What is up?"
Hear me out: if non-E-mountain-bike riders look at this drivetrain and see potential, the kind of potential that has them buying it for non-E-bike purposes, then perhaps the industry will refocus. Instead of the 'just-add-a-cog status-quo' of the last few years, perhaps there will be consideration of what the average rider actually needs. For some people, this is probably nice tight "Rythm Step Gear Progression" from ratio-to-ratio but I certainly know a lot of riders who would trade the benefits for the E-BLOCK™ cassette and its 2, 3, or 4 fewer cogs.
EX1 Shifter. It's like an X1 shifter but this one only goes to 8 (not 11).
There is another, much bolder, opportunity for EX1 to drastically change the drivetrain wars landscape. If a 436% spread over 8 cogs is perfectly acceptable for the average trail/all mountain/enduro rider, then what about 436% over 7 cogs, 6 cogs, etc? And it isn't just standard drivetrains this type of re-imagining could influence, either.
Gearbox drivetrains have the potential to be simpler, cheaper, lighter, smaller, and more efficient if they were simplified to cover a greater range across fewer gear ratios. 'Derailleur in a box' systems like the Petespeed that promised derailleur efficiency and gearbox longevity could prove practical over a narrower width (fewer cogs) and the original system used 8 cogs.
Guide RE brakes are another win. They combine Guide levers with the power of Code calipers. Some riders have been doing this for some time. Again – these are a great option for gravity focussed riders with or without electrification.
I am, personally, not a fan of the Pandora's Box of trail issues that E-Mountain-Bikes present to many trail communities but the potential for SRAM's EX1 to inadvertently change the status quo of drivetrain development, for people-powered mountain bikes, is intriguing.
---
Thanks for playing along; any, preferably, non-E-Bike related comments to share about the potential for the new-and-improved 8-speed drivetrains?