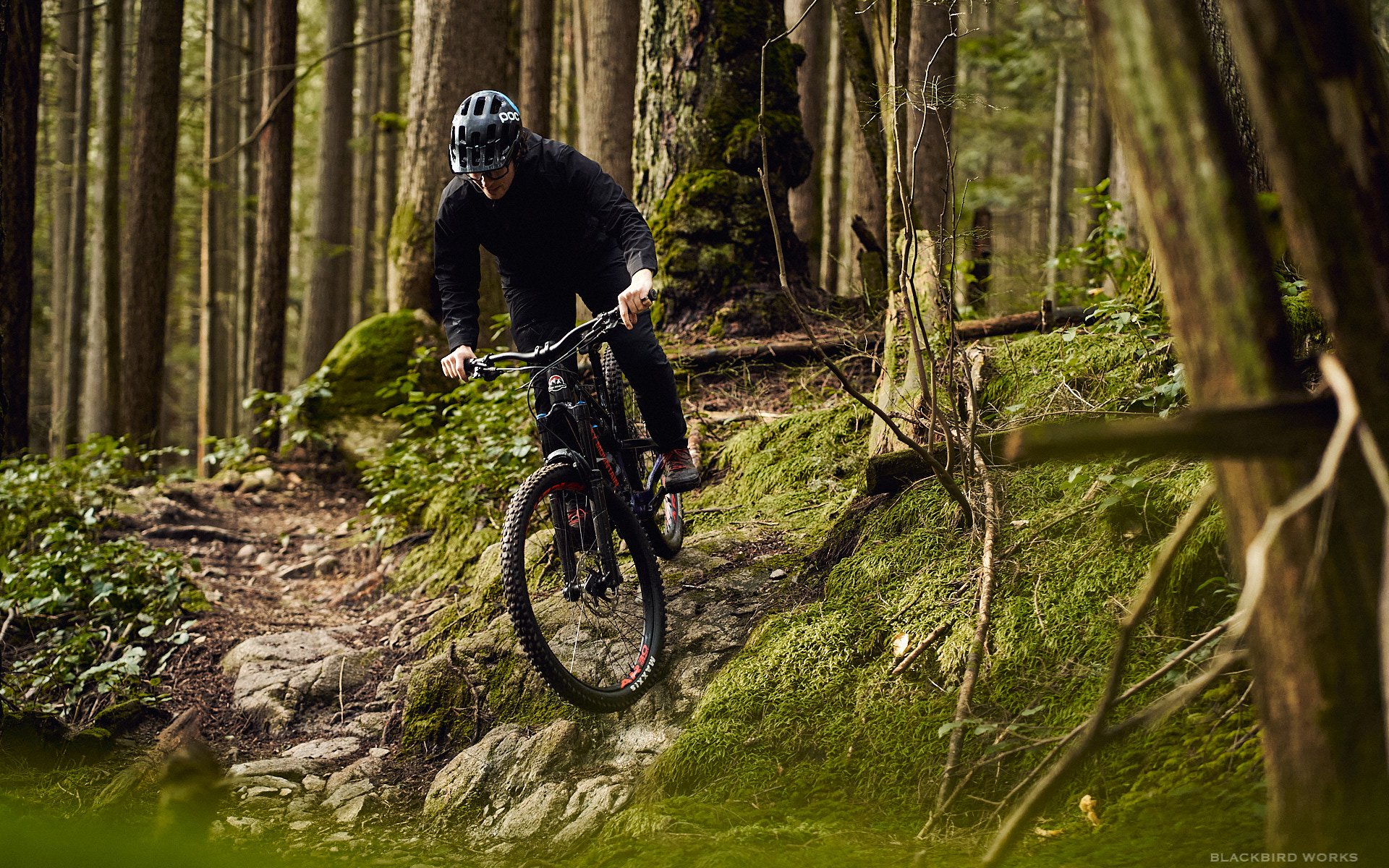 REVIEW
Specialized Trail Rain Jacket
Specialized released the Trail Rain Jacket (TRJ) as a new piece in their winter 20/21 apparel lineup. It's designed as a top-tier breathable, durable, waterproof shell, its minimalist styling allowing it to pass as a daily rain shell, without revealing that it's strictly for biking. The lone black colourway allows you to blend in with stealthy trail ninjas, or local bicycle industry product managers. I wouldn't pigeonhole the jacket as a winter only piece, due to the fact that it blows off steam faster than a British teapot. Paradigm-shifting breathability.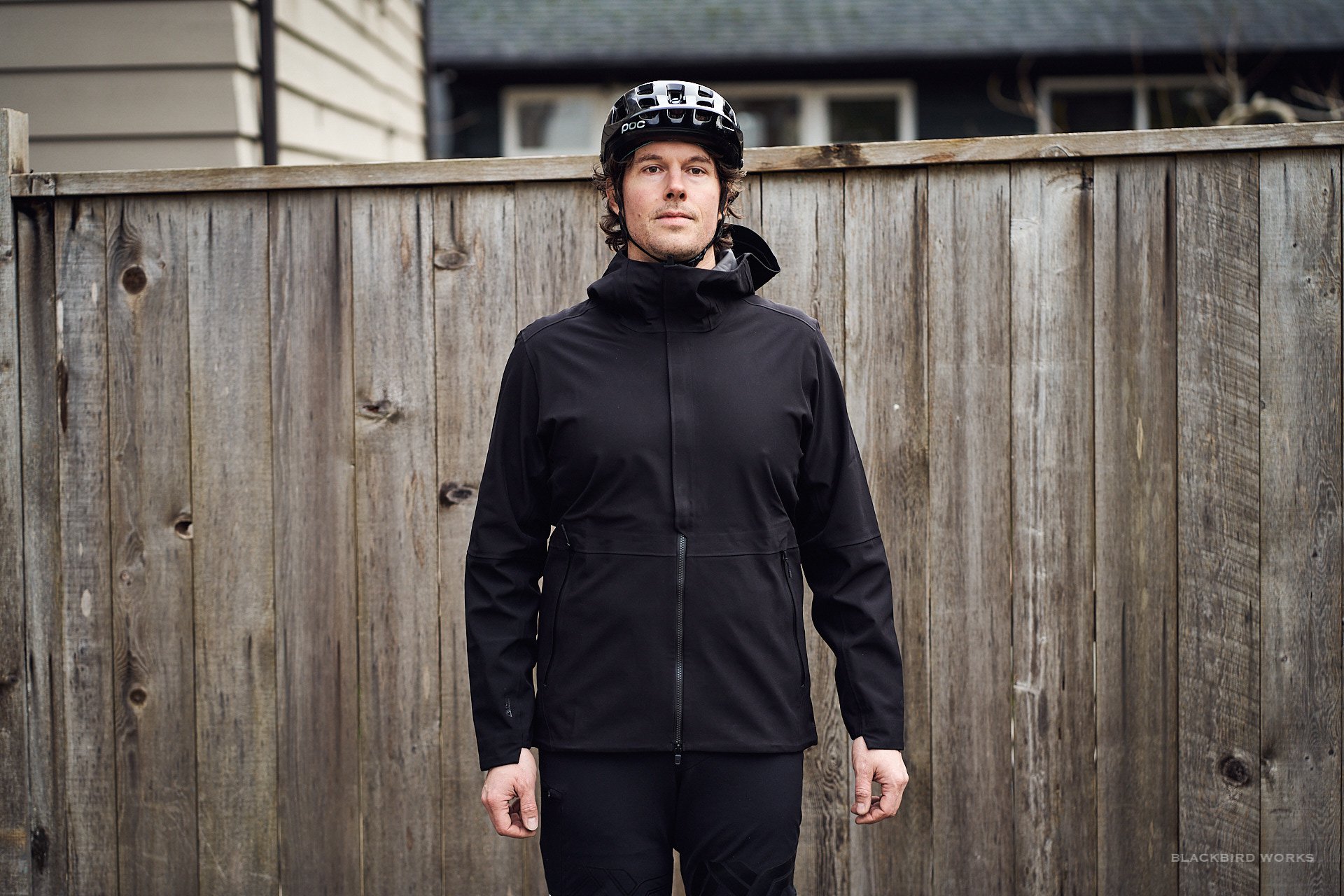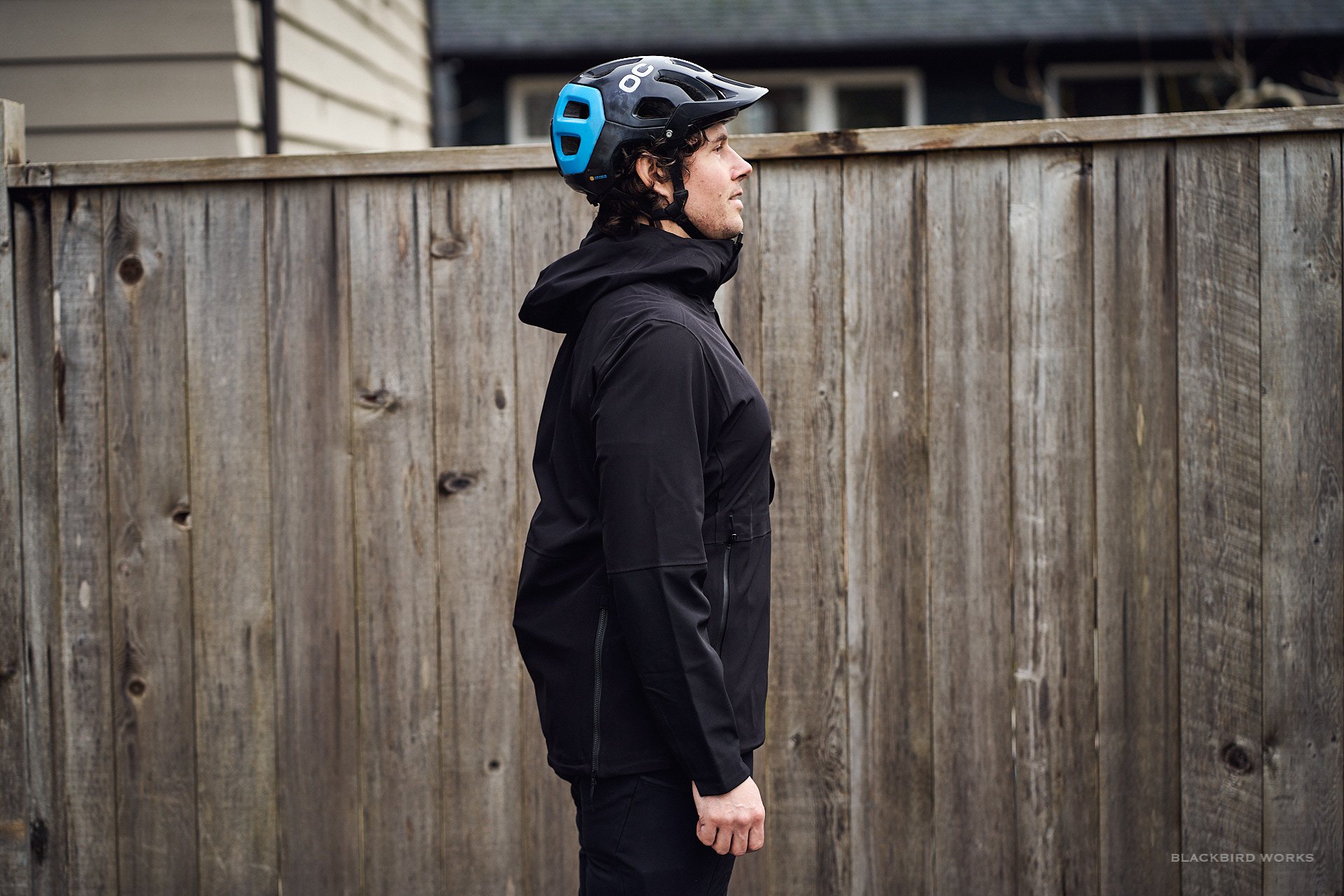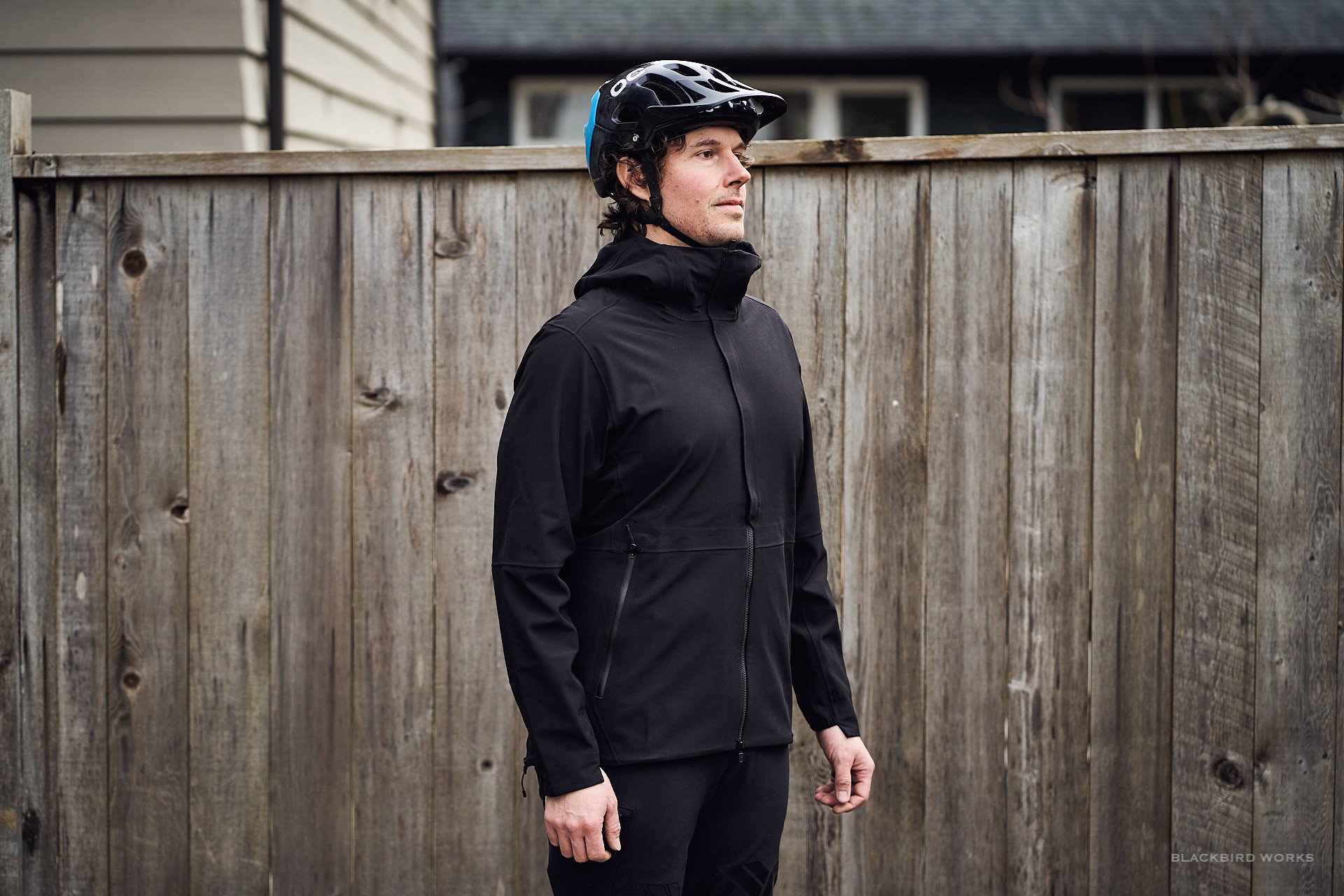 The first time I donned the Specialized Trail Rain Jacket, the forecast was for, surprise, a rainy day. This isn't what happened, and the clouds abated slightly to reveal some late winter sunlight. Deniz and I pedalled up the Mt. Seymour road, heading to a recently-refreshed flow trail. Ascending with the jacket fully zipped up, I was able to test the breathability of Polartec's Neoshell, a water/windproof fabric that the Trail Rain Jacket uses to make magic. Polartec makes no bones over the fact they prioritize breathability combined with a slightly lesser waterproofness rating (which Polartec dubs a "weather protective fabric"), vs. a traditional PTFE/Gore styled fully waterproof fabric, which can place waterproofness above breathability. This feature was so noticeable, I could feel a slight breeze passing through the fabric, which told me the TRJ was indeed breathing heavily - though likely less than my wind-suckage when climbing.
To the hand, Neoshell feels like a thin soft-shell material, but slightly thicker and insulative than common waterproof hardshell textiles.
During the quick transition break prior to descending, I indeed noticed less dampness than usual on the interior of the jacket, again compared to PTFE/Gore offerings. We switched our bikes into party mode, and dropped into the verdant forest punctuated by beautifully refreshed golden berms.
I wore the TSJ on a few heinous cold and rainy days, where many wouldn't bother leaving the house: -3 degrees with tigers and timberwolves falling down from the sky. Days like this quickly overpower any DWR (durable water repellent), saturate the face fabric, and quickly showcases any waterproof membrane's ability to react. The Neoshell does as it's intended. It's nearly waterproof, but I appreciate the breathability more so. Of course I got wet - it's always a matter of when, not if. I'd be surprised to learn of riders that are able to stay dry and warm on extremely rainy days, while sweating heavily under a jacket. For this reason, I'll take the breathability of Polartec Neoshell over Gore-tex and similiarly constructed PTFE membranes.
Specialized uses a fairly relaxed cut on the TSRJ. There is ample space for thicker mid-layers and to rock a low-pro fanny pack. It's not too casual in the sense that there's excess fabric flapping around. I'm not blessed with lengthy gams of the Cam McRae kind, so my torso is proportionally longer, which the drop tail hem of the back panel accomodates while pedalling . The Neoshell fabric has a fantastic ability to stretch and keep quiet, opposed to the crinkly and rigid nature of traditional waterproof textiles. It also feels far more durable, the stretch shrugs off small punctures better than rigid nylon face fabrics. The TSRJ features taped seams throughout.
The sleeves don't feature velcro cuffs, but are slightly longer on the top, mitigating wrist exposure to the elements. I do appreciate the one-piece underarm fabric panel – this allows easy arm movement in all directions, instead of a traditional fabric junction hinging under one's armpit.
The TSJ features only two hand pockets. Luckily, they are large enough to simultaneously carry snacks, keys, a phone, multi-tool, a tallboy, – the pocket capacity is certainly north of 1L. Thinksmall fanny-pack capacity, minus the organization. I haven't encountered a ride where I'd want more storage.
Specialized uses quality YKK zippers througout the TSJ. The hand pockets feature waterproof zippers, which live in molded garages when they're done up – giving anything with batteries a stronger chance of survival against water exposure. The back panel also has a lone vertical zipper on the right hand side, presumably to give quick access to a fanny pack or bib pockets. I have used this a few times for extra venting.
An unusual feature is the half fly of the main zipper, which extends downward from the collar to the bottom of your sternum. This could potentially mitigate any chance of water dropping from the hood onto the area below the collar, into the already weatherproof zipper. I can't say I've experienced this exact situation with any other rain shell without said guard.
As with any bike specific jacket, Specialized has made sure the hood on the TSJ allows a great fit while wearing a helmet. Again, the stretch of the Polartec Neoshell will easily accommodate any shape of lid. Hood adjustments are taken care of by an elasticized cord spanning the opening, with cinches allowing one to clamp down tight to combat shitty weather exposure. On the back of the hood, there's a small double-layered panel which lies over top of perforations in the base material, to evacuate hot helmet head air.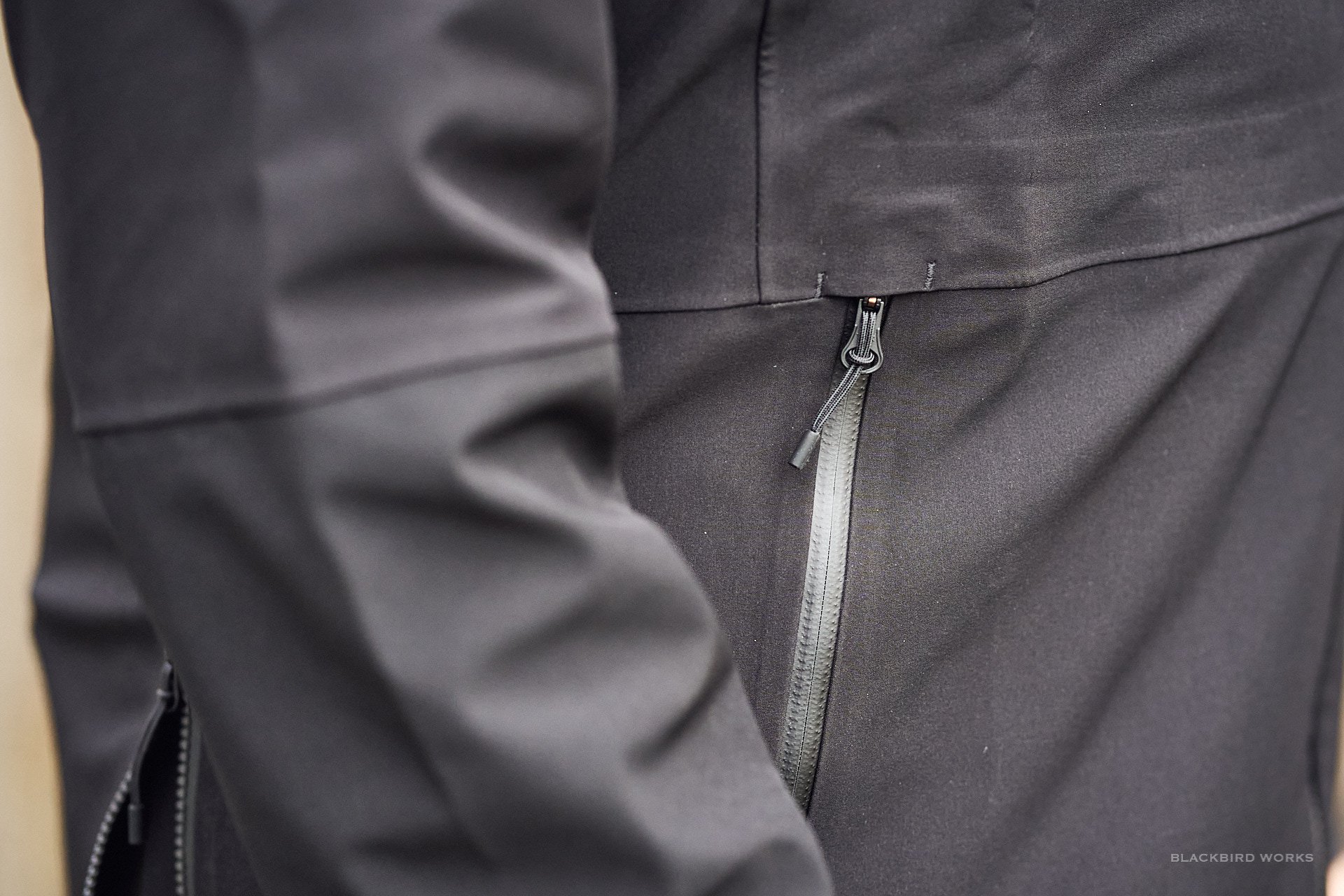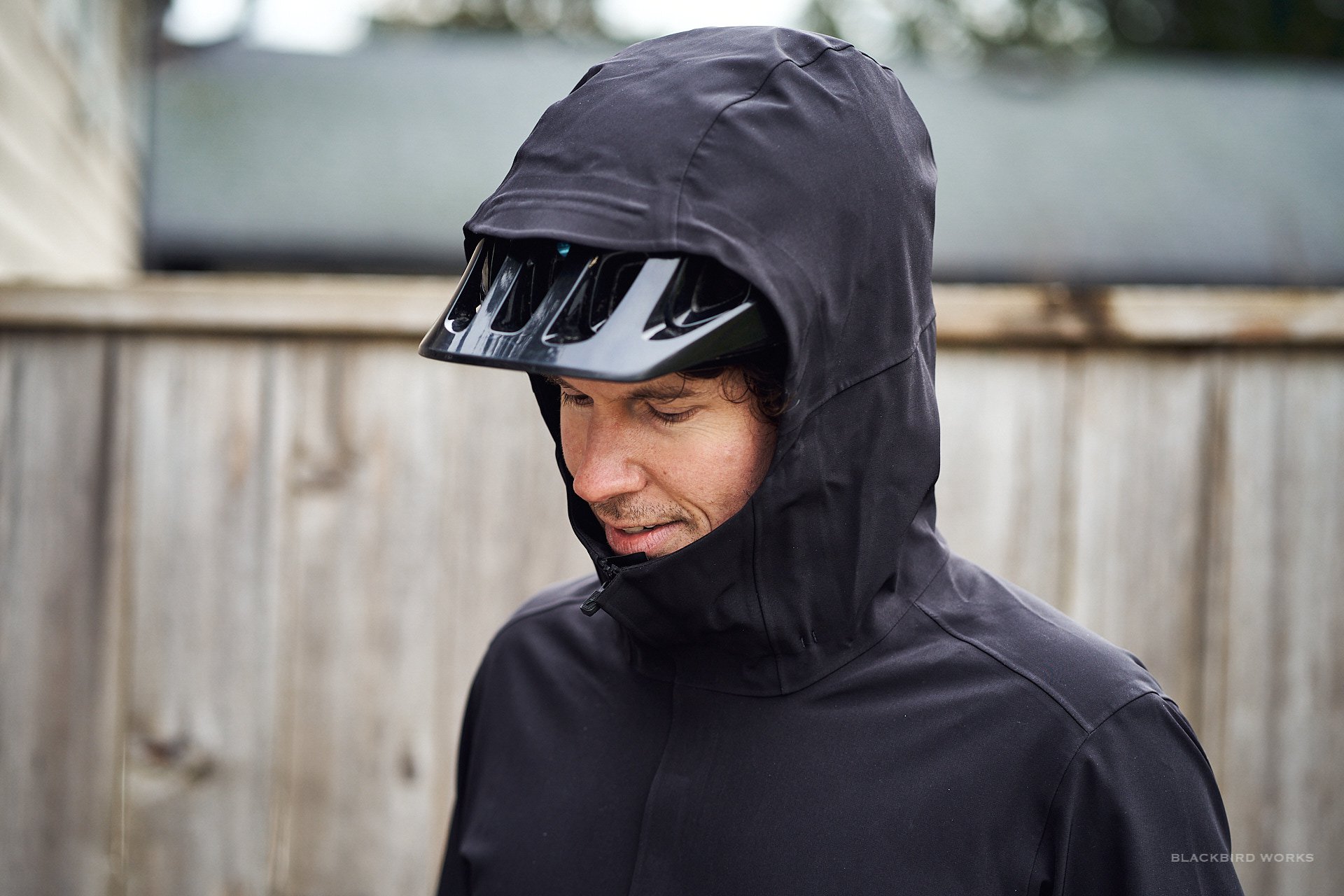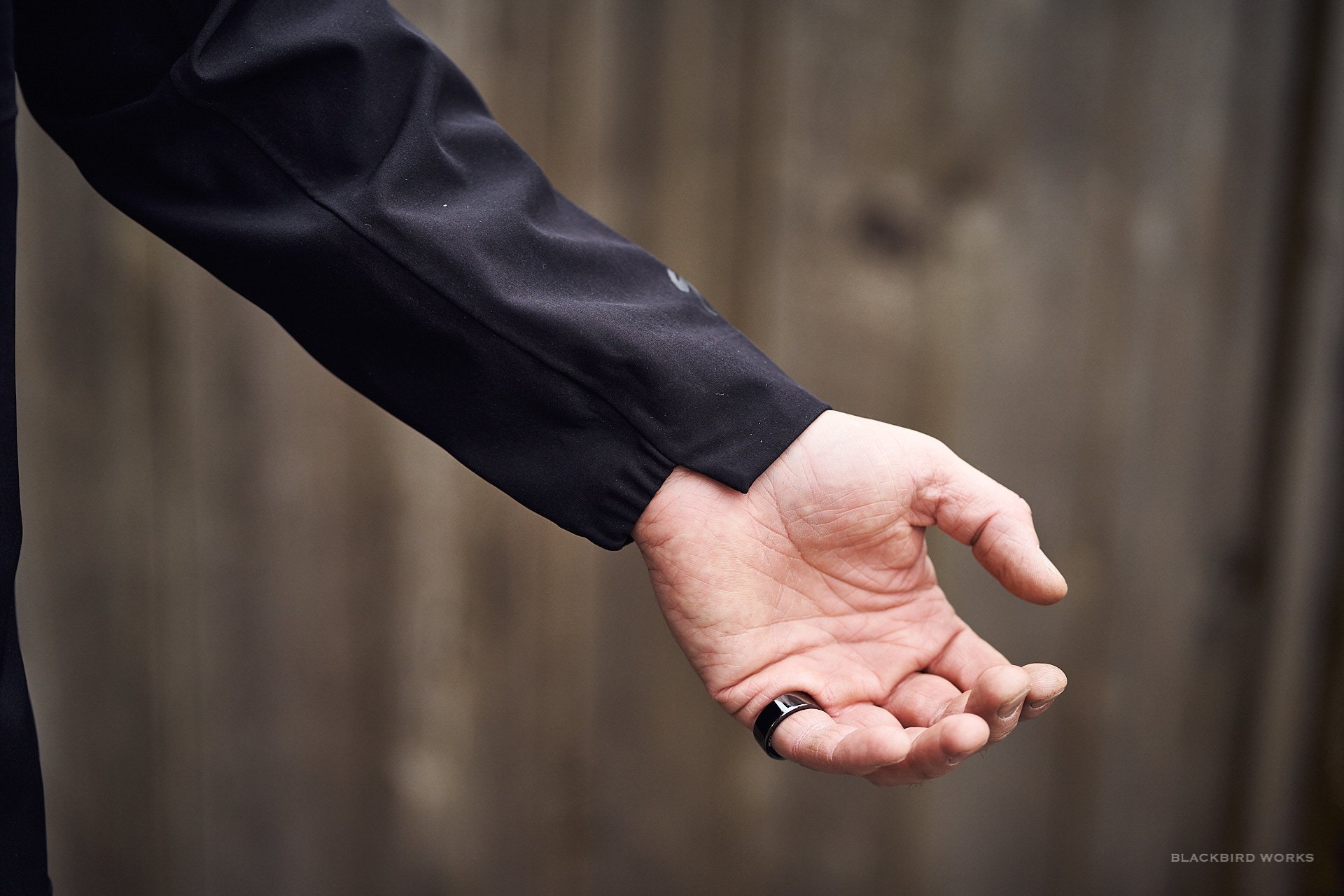 The TRJ isn't as packable as hyper-minimal rain shell offerings from 7Mesh and the like. This is due to the slightly bulkier nature of the Polartec Neoshell fabric, compared to some Gore-Tex-equupped shells. I'm able to wrestle the jacket into the easily stowable shape of Pete Roggeman's Burrito Sleeve, albeit in a grande size - grande being slightly larger than a 1L Nalgene bottle.
TheSpecialized Trail Rain Jacket showcases serious attention to detail, quality construction, and a viable PNW-suited waterproof membrane using Polartec's Neoshell. The price of being a dry and breathable piece is fairly steep at $375 USD, but one can expect years of service from this jacket, and its low-key styling should stay current through any fashion trends.