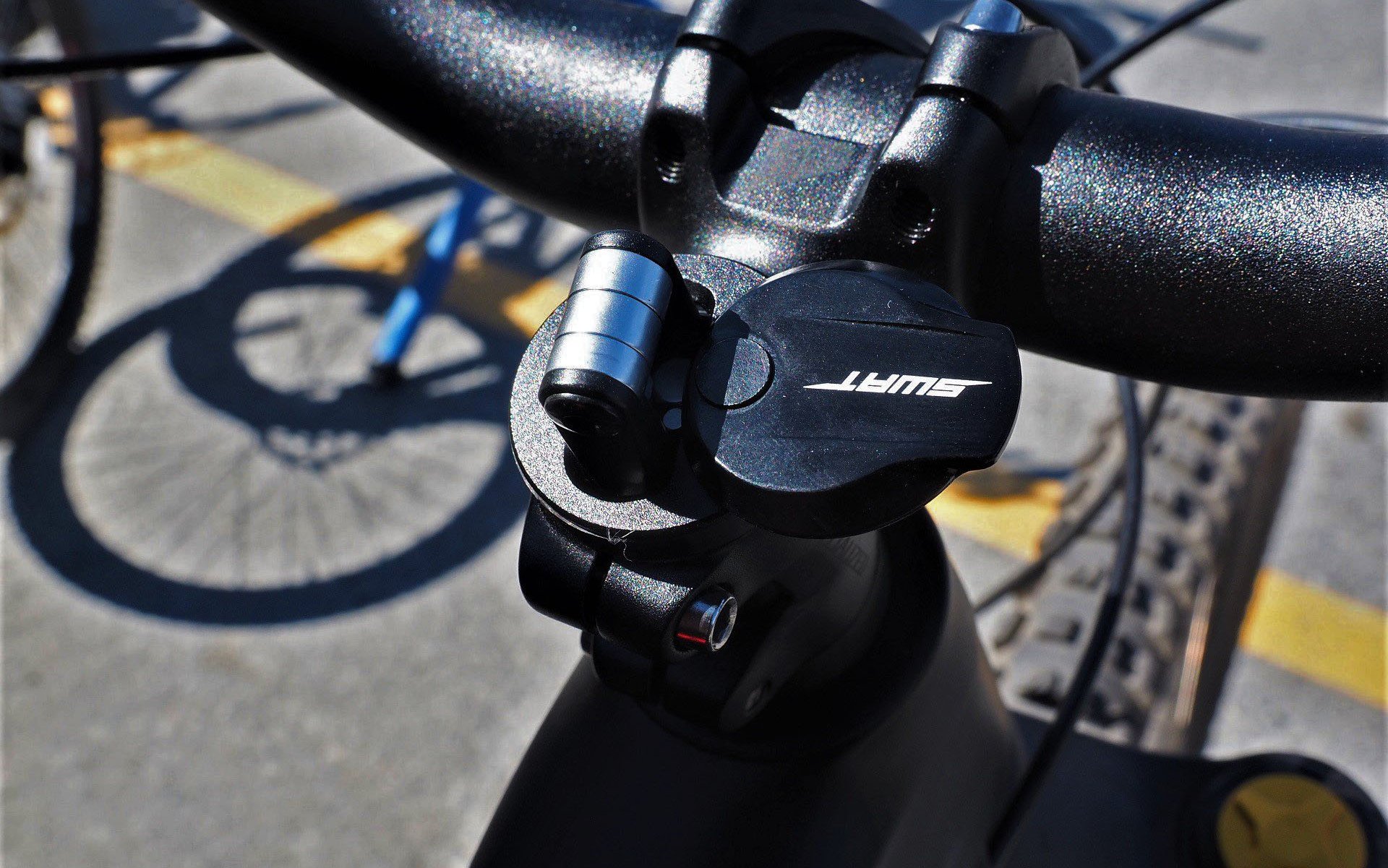 Crankworx Gear 2017
Specialized SWAT CC Steerer Tube Tool
Specialized SWAT CC
The plan was a 2017 release. Specialized's SWAT CC tool was originally to be original equipment on some models last year. An undisclosed change in the internal diameter of some RockShox steerer tubes pushed the release back a season. Now for 2018, if you purchase the correct model you'll get the incredibly convenient quick access multi tool hidden under the swivel-to-open top cap. 
The tool should fit inside most tapered steerers and comes with all 2018 Specialized bikes equipped with Ohlins suspension forks. No word yet on aftermarket availability but with comments like "I'd put one of these on every one of my bikes" and "when will my shop be able to order me one" I'm sure they'll be fielding lots of calls. 
For anyone interested it can't hurt to ask a local Specialized dealer to put one on back order!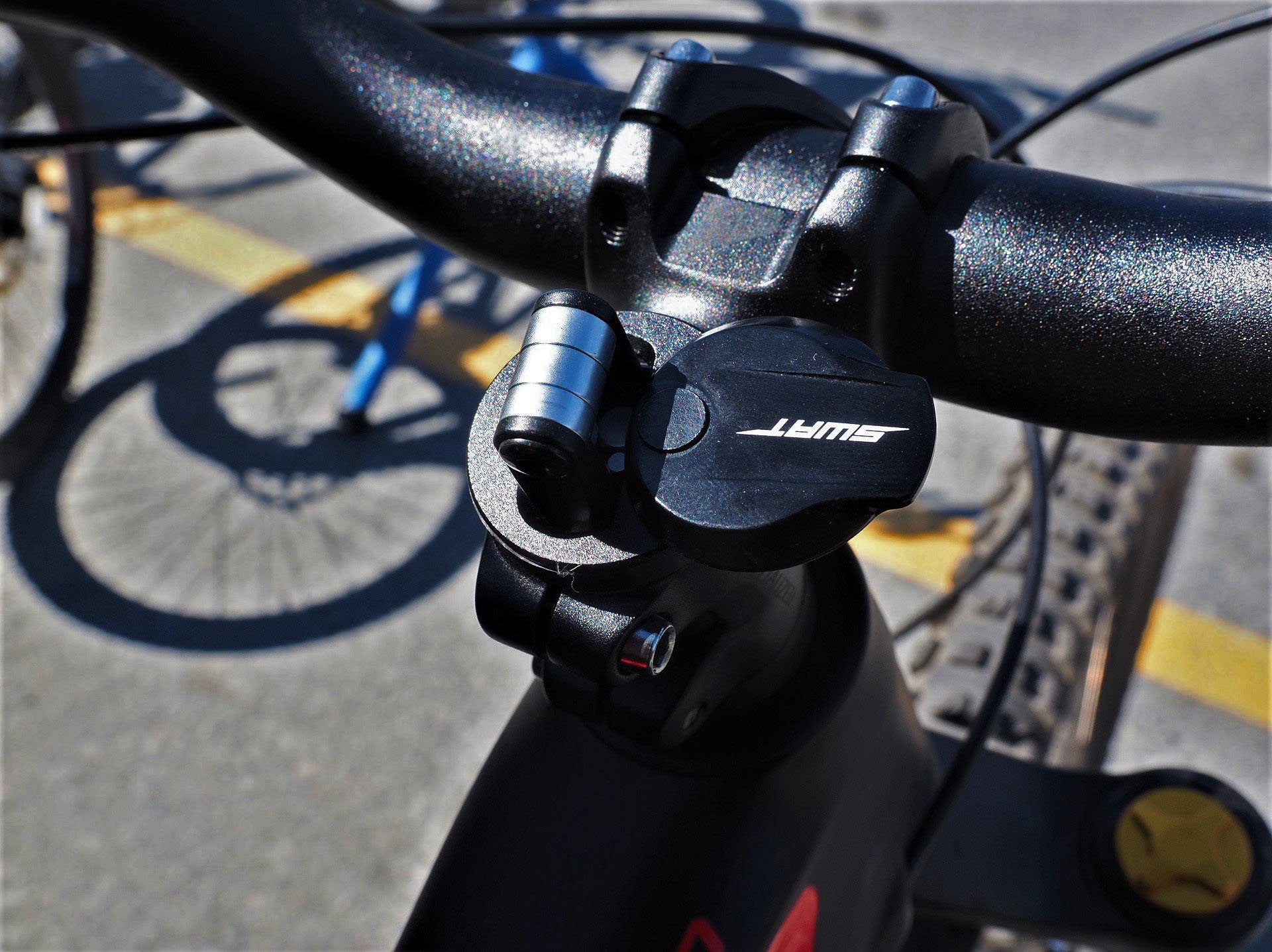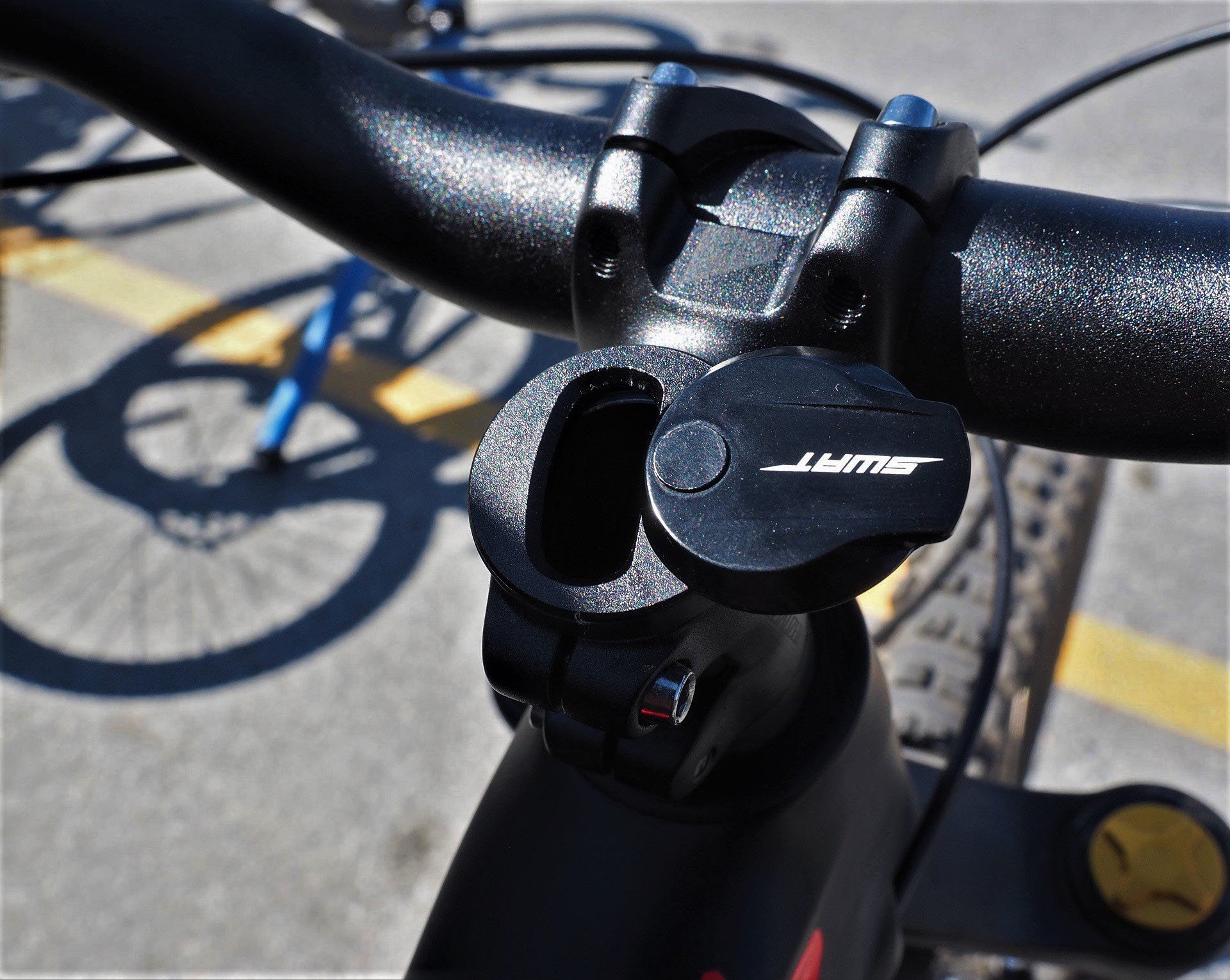 Headlock
The SWAT CC works identically to past Headlock systems from Manitou, USE and Chris King. A base plate interfaces with the bottom of the steerer tube tube and preloads the headset bearings by tightening them against a cap sitting above the stem. It's how I imagined OneUp's EDC tool worked before learning that they rely on threading the top of the steerer tube. 
Unlike those legacy Headlock systems the SWAT CC tightens from the bottom to allow room at the stem cap to accomodate the multi-tool. 
I find it's pretty rare that I need a chain breaker on the trail but when I do there is no substitute. Un-threading the base of the SWAT CC tool reveals that the Headlock system itself is actually a chain tool and also houses a set of quick links. 
Chain Breaker 
Playing with the chain tool I was initially torn on its usefulness. It is more awkward in function than the dedicated Park CT-6 I generally carry. On further reflection it has been years since I needed to use my chain tool on my own bike and for those JRA emergencies I think SWAT CC would be just fine. 

Availability
At this time no one at Specialized could provide definitive answers on pricing, compatibility or even if the SWAT CC tool will be available aftermarket. I think it's rare to see a product that is so universally interesting and demand from riders, not to mention Specialized dealers, will encourage the tool to market.
Installation takes about one minute not including the time to punch out an old star nut. So probably three minutes including finding a hammer, a dowel and opening a beer. No modifications required. 
Specialized only sells products through their independent dealer network so anyone who would like to SWAT should hit up their preferred local dealer.