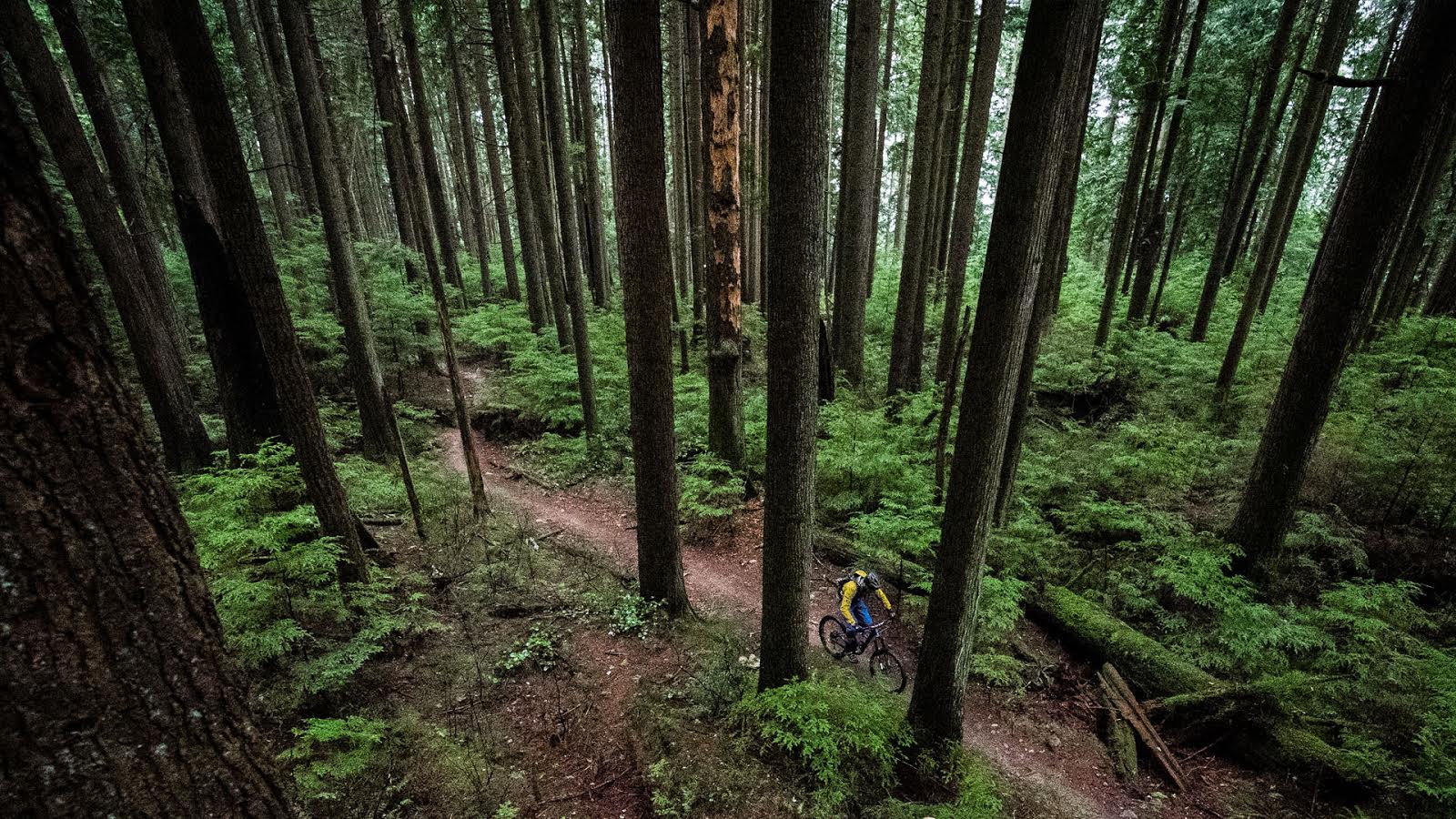 Specialized SWAT Apparel: Reviewed
With five pockets providing enough storage to carry your tube, tools, food, and so on, Specialized's SWAT bib is at the heart of a collection of accessories that seek to provide alternative and innovative options to carry the necessities of riding. Many of the 2014 Specialized bikes come with top cap chain tools and multi-tools that store on a bottle cage; the SWAT bib gives you the option of going bag-free on your lunch ride or after work quickie.
SWAT Technology
The SWAT bib is among a small number of bibshorts that offer storage, and boasts a few unique features. The bib has three pockets along the back – much like a traditional road or XC jersey – and one on each leg. The pockets are separated from the bib at the bottom allowing them to hang over the waist of your overshorts.
Unlike a traditional three pocket jersey, the SWAT bib keeps your cargo close to your body, which has its benefits both aesthetically and functionally. With all three pockets packed, a jersey fits overtop and all but hides the cargo. The other advantage to having the pockets on the bib is the cargo is secured more tightly than in a jersey pocket, and doesn't bounce around as much.
While the pocket placement and on-bike function is excellent, the back pockets are relatively shallow and aren't very well suited to holding a pump. This isn't anything new in the world of trying to ride without a bag, and a pump could be mounted under my bottle cage, but given that I switch between bikes on a regular basis I tend to take my favourite pump from bike to bike. When wearing the SWAT bibs I've switched to carrying a CO2 cartridge instead. A small loop of velcro above one of the side pockets would solve this issue.
There is another price to be paid for the freedom of riding without a bag. When I arrive home with a sweaty back (yes, the shorts do still hold moisture despite the lack of bag on top), I take off my shorts and hang them up inside out to dry. With a bag, or fanny pack, your tools stay packed and ready for your next ride. With a cargo short, you have to unpack and repack every time.
There is also an assumption that these shorts will only be used as an undershort with baggies over top. Thus, the entire bib is constructed of a lightweight mesh intended to breathe better than a road short. Of course, this means you'll want to avoid parading the parking lot in them at your local trailhead.
The Mountain Chamois
I was a bibshort convert long before I began riding mountain bikes, and have come to be fairly discerning when it comes to both fit and function of a riding short. Time and time again, I'm disappointed with the chamois that comes with mountain bike shorts. Unfortunately, the SWAT bib falls into that category.
While the chamois is on the upper end of what you can find in the "liner shorts" category, it's decidedly middle of the road and below my standard for an all day riding short. Specialized does make nice chamois for their road shorts – I have two pairs of RBX shorts, they're great – and I'd love to see this quality brought into the mountain bike world.
Lastly, I have to knock neon yellow as a chamois colour choice. It might look good in the store but it's not flattering in the long term, if you know what I mean.
Atlas XC Pro Shorts
SWAT bibs come standard in Specialized's new Atlas XC Pro short, part of their "Trail" line of apparel. The name is confusing but make no mistake: this is a lightweight short with a great cut for any type of riding, less baggy than most options and still durable. While the SWAT bib doesn't always get the call, the Atlas shorts have become my everyday riding short.
The Atlas shorts have two relatively thin pockets that hold a phone or energy bar comfortably. They also have loops to attach the shorts to the bibs, which makes the Atlas XC Pro and SWAT bib a nicely integrated system.
Conclusion
I must admit that my own standards for riding shorts are likely more discerning than the average rider. Many people still ride without padded shorts at all (!) and still others are content with the atrocious liners that come with many mountain bike shorts. The SWAT bib comes with a reasonable chamois, but it is not a high end one – and, the price reflects that.
The SWAT bib runs for $88 USD by itself or $150 with the Atlas XC Pro short. The short and bib combo is actually a really good value. On the whole I really like the idea of an undershort with storage, and hope to see more options in the near future.