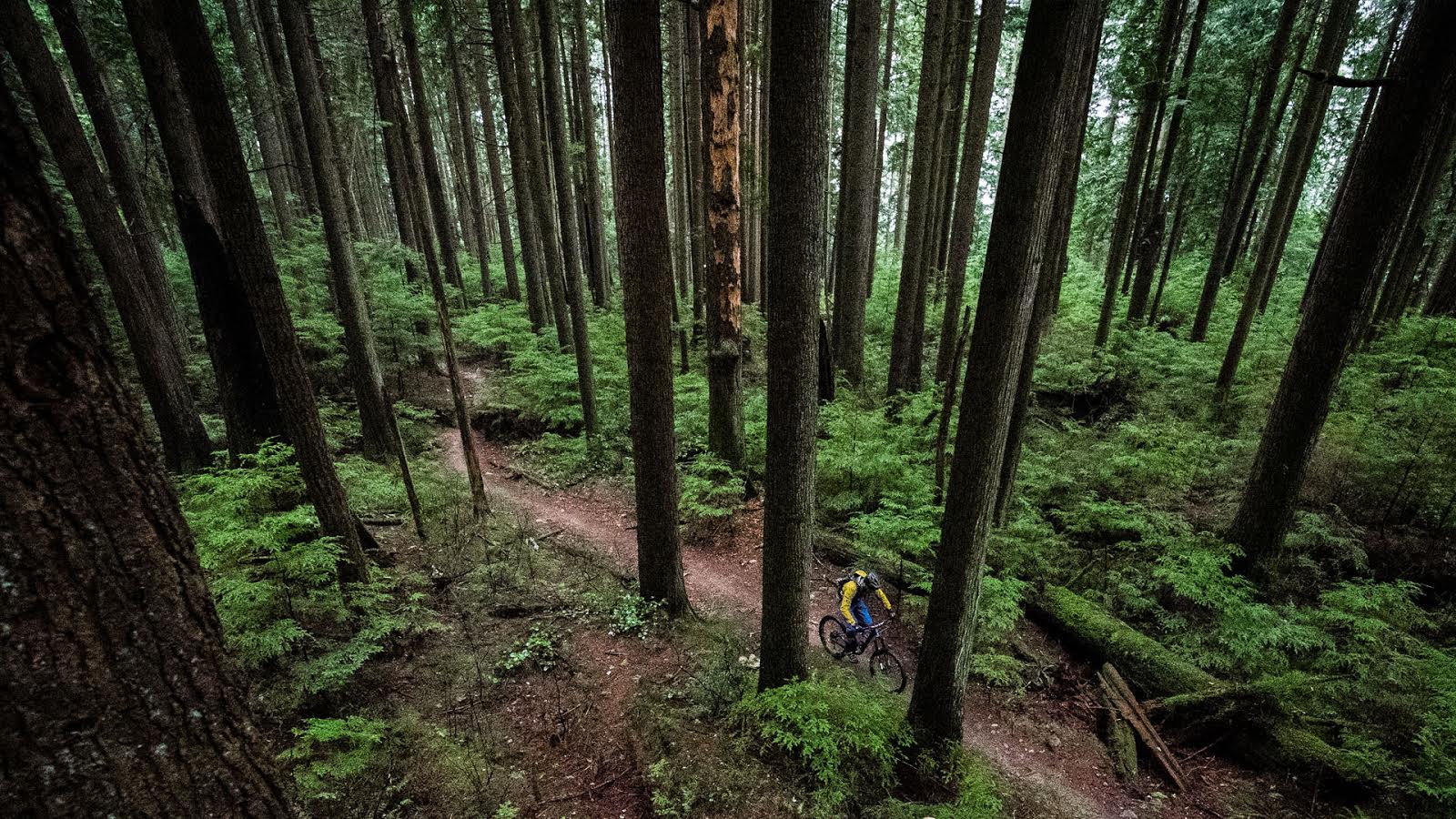 Specialized S-Works Trail Shoe Reviewed
Clipless shoes have long been polarized between ultra-light XC race or heavier DH models – but as with the bikes we need these shoes for, the need for high performance between the extremes is a market to be exploited. Most of my time on a bike is spent pedaling the steep terrain of the North Shore clipped in, and thus the majority of my riding falls into the above-mentioned middle ground. It's easy to get lost in marketing jargon in this category so I'll do my best to position Specialized's new S-Works Trail shoe – and its more budget-conscious complement, the redesigned Comp MTB shoe – along the trajectory of intended use.
The S-Works Trail is at its foundation a true XC race shoe, with the addition of some comfort, protection, and hike-a-bike-friendly features. I've been riding the S-Works Trail for nearly five months and every one of these features is a welcome addition in my eyes – yet despite the trail-friendly add-ons, it also comes in at the same 370 gram weight as last year's S-Works EVO XC race shoe.
The full rubber outsole (traditional XC shoes use TPS, which I'm sure is the same stuff cafeteria trays are made from) provides enough grip for hiking up rocks and roots on exploratory rides, though the full carbon soles will make you want to get back on the pedals sooner rather than later. The rubber is soft enough to grip, but that is at the cost of durability. A few chunks are missing off the toe cleats and the cosmetic carbon on the sole is scratched up, though the grip is as good as day one.
That rubber is also continued into an oversize square-profile toe box, which in addition to protection from trailside obstacles, gives a bit more room for big socks which should allow these shoes to see use into winter. Fit-wise I am wearing a 43.5, aka 10.25, and that's right on point compared to other shoes.
Additional protection is also found on the inside ankle collar, which is intended to help prevent crank arm and chainstay strikes. This is a great idea and part of why I ride high tops for gravity riding, though the amount of actual protection is less than I was expecting – it goes up to about half way up the round bump on the inside of my ankle.
The Boa S2 dials are the new style that turn in both directions, allowing micro-adjustment on the trail. This is great, because I have a tendency to overtighten Boa laces, and the old way of having to reset and start from loose is kind of a pain. I also like that the lace unclips from the opposite side, allowing you to loosen the dial and then pop the whole business loose to take your shoes off. Left and right dials turning opposite directions to tighten still gets me… righty tighty applies only on the right shoe.
Traditional XC shoes are colloquially referred to as slippers for their lack of traction, and I've had my fair share of hairy moments on them – but I've more often than not made that compromise in the name of stiffness. The more sport-focused shoes such as Specialized's Rime or Five Ten's Maltese Falcon are great for all day riding and are my choice for casual rides or multi-day bikepacking trips – but for a hard ride with fast people, XC or enduro racing, or perhaps crossing over into cyclocross, a stiffer shoe is desired. I'm not willing to give up the performance of a properly stiff shoe in certain situations and the S-Works Trail shoe works for both trail riding and racing. Whether it's the right shoe for you depends on where you plot yourself on the spectrum.
The S-Works Trail shoe goes for $450 CDN, while the composite-soled Comp MTB shoe will run you $200 CDN.
---
What's your perfect blend of comfort and protection in a clipless shoe? Do you value grip over stiffness, or the other way around?