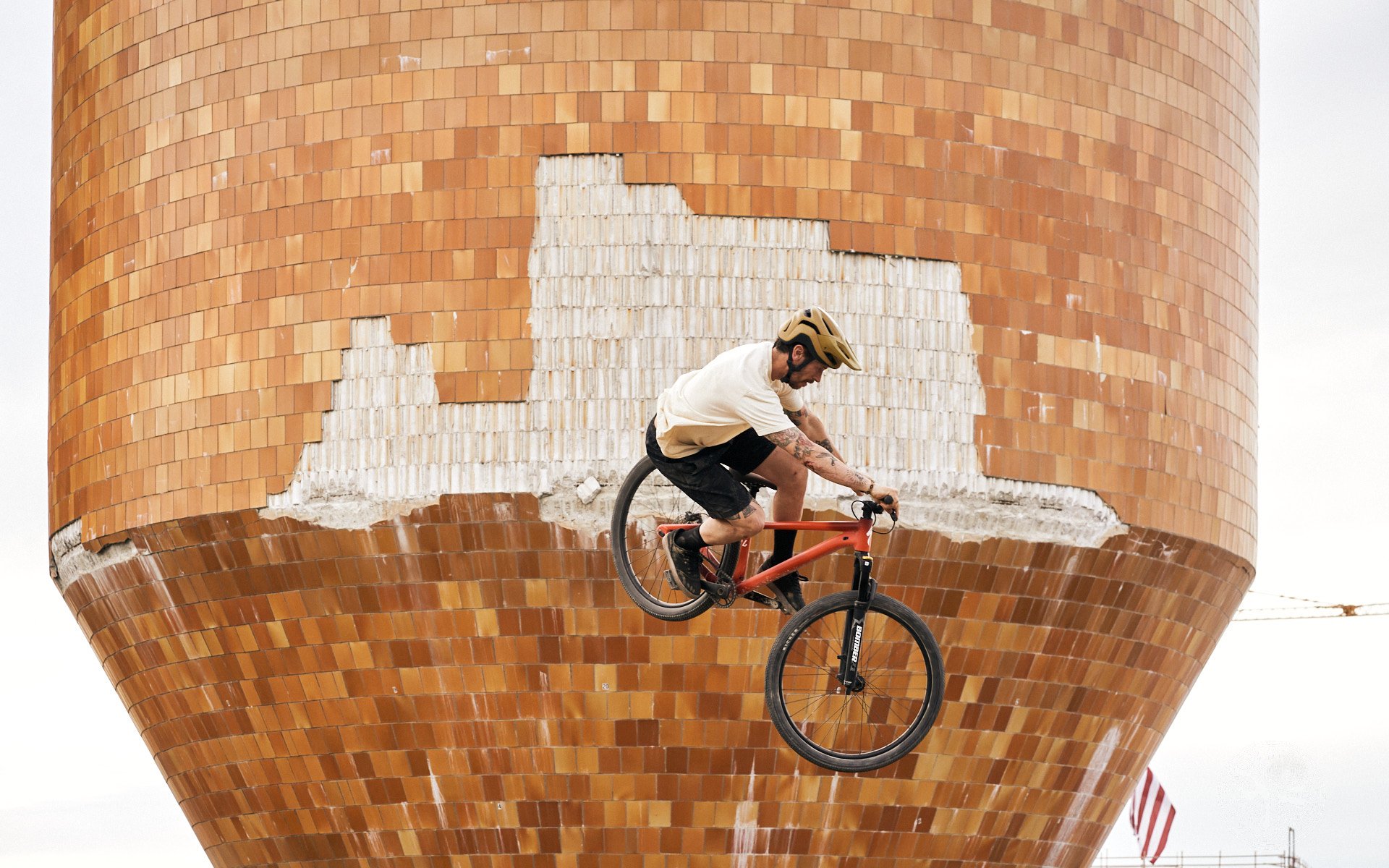 Review
Specialized P3 review and Comparison
I introduced the Specialized P series bikes a couple of weeks ago. The big S did a revamp on their play bikes, released 4 distinct sizes for the whole family and took a very specific approach. All the bikes were as high-end as they could spec without sourcing any boutique brands.
From grips to treads you can count on many in-house parts on this P3. So why does it cost 2,700 CAD? The crowd is quick to point out the astronomical price of bikes we review these days and they are often right. Shit costs too much and luxury items like full suspension mountain bikes are the epitome of that inflation.
The Fork and MSRP
You could say DJ forks haven't changed much but that would be unfair to the 100mm of rock hard plushness these things offer on the front of a twitchy bike. Your DJ bike may come with a straight-steerered, coil sprung RST that is better suited for the circular file than the frame. The Manitou Circus Expert air is where the technology catches up slightly with a tunable air spring. The Pro is over 1,100 CAD and the Marzocchi Z1 DJ with the excellent grip damper and 36mm stanchions can be had for $900. Want a Pike DJ A4? Well that'll set you back $1,300.
This crazy DJ bike price is making sense now. Half of the price is the fork. Now you have a decision to make. Either make like Andrew Major and opt for a rigid fork on your jump bike (aka Radio Bikes Minataur) or give in to the suspension overlords and shell out for a fork that won't blow up on the first nose-heavy landing and rebound you back to your ex-partner's after you mess up that downside table. With the improvements to the 26" tire carcasses and width, I wouldn't hesitate to ride rigid fork DJ bikes on pumptracks and smaller jumps.
The Frame
Many people thought the frame was what cost the most on a DJ bike and, not gonna lie, so did I at first. But while it turns out that isn't the case, do not forget these extremely specific frames are built in small numbers and they need to pass safety standards. DJ frames will need to be IUC (intended use category) 5 or higher and the fork and cranks attached to them should at least match or exceed that categorisation.
The thin silhouette of a chromoly dirt jumper is hard to dispute but the aluminum crafting is so dialed now that we can have beautiful looking and riding alloy frames for all aspects of two-wheeled fun. Welding frames is expensive. One of the main reasons brands like Santa Cruz are slowly weaning themselves off aluminum is because developing and producing alloy is more difficult and expensive than their carbon counterparts. Where everything can be simulated in the computer for carbon, the welding portion of aluminum creates a massive variable that costs money to figure out. Without a doubt, on a small production number DJ bike, which can be as low as hundreds worldwide, the retail price goes up. How many frames can a builder weld perfectly in one day? 1? 5?
Wheels
First, try sourcing decent rims and tires for an obsolete size. 26" is dead anywhere but kids or DJ bikes. Good quality tires and rims are again produced in smaller numbers and cost a lot of money. Chromag Ally rims cost 80 CAD and a Stans Flow will run you more like 140 CAD, a Spank Spike Race 33 is 100 CAD. Not cheap if you add hubs, spokes and build costs. These things need to be built right to survive extreme abuse.
The Specialized Kicker tires have been amazing on wood, dirt and asphalt. Not once did I want them to be faster rolling or need more traction. Initially I inflated them to around 30psi but after a couple of sessions at the indoor bike park, the pressures went up to 45psi for better speed into jumps. The Z1 can accept a 20mm front axle hub or 15mm with adapters, and that opens up a few more options. The rear of the P3 not only fits a 27.5" wheel but will accept gears as well with the supplied hanger. The 148x12mm standard is super versatile on that front.
How did we do? A Month on DJ Bikes
If you haven't read the first article about why I was sent a P2 and P3 you can do so here. The 9-year-old ( he would correct me to 8 1/2) guest at my house needed biking bootcamp. He had taken his first pedal strokes at around 3 but moving away from the North Shore to the Spanish coast meant that we needed to play some serious catch up. What happens when you put an extremely excitable outsider onto summer-baked North Shore marbles? You get carnage. With that in mind, as much as I wanted to tow him to the top of the mountains every day, a controlled environment with plenty of snacks nearby was the ticket to safe progression.
North Shore Bike Park provided the venue for our action-filled days. 60,000 sq ft of green, blue and purple lines to hold parents hostage for hours. We managed to visit the park 8 times. Fewer than I initially planned but there were enough other activities to provide a ton of bike time.
The Specialized P2 and P3 have been this dad's ultimate tools for spending an enormous amount of bike time with his kid. From the pumptracks to green jump lines, graduating to the blue and finally to purple, we cheered each other on in the relaxed indoor atmosphere. The boy quickly learned to pump and push to gain speed and confidence on the lines. Each subsequent visit would translate to immediate gains on the Seymour trails. If you are local to the Shore, you don't even need to own a park-ready bike for your child. The rentals they have available will tide you over until the time is right.
As he racked up the laps with all the new friends he made each visit, I worked on my style and amplitude on the bigger jumps. I got more and more comfortable with pushing through my feet and pulling up to gain height over the jumps. It is just a matter of time until some tricks will follow! My goal was to take a foot off my pedal on a downside table (euro table) to strengthen my opinion about riding bikes: if you don't have style, you don't have anything.
Did you reach your goal? - Ed.
There is no real reason to spend over $2,000 on your next dirt jump bike unless you want a fork that really works. The bike will be heavier and the fork less adjustable but at around 1,000 CAD, a Radio Bikes Asura will do the job just fine. The chromoly frame and decent parts will make sure you
have some fun at your local spot. The Mradio Minataur is an interesting prospect as well if you have the wrists to deal with the impacts. This rigid-forked machine is simple and affordable.
If your wallet is deeper, there is no denying that the Specialized P series bikes are a much better choice.

Deniz Merdano
5'8"
162lbs
Playful, lively riding style
Photographer and Story Teller
Lenticular Aesthetician