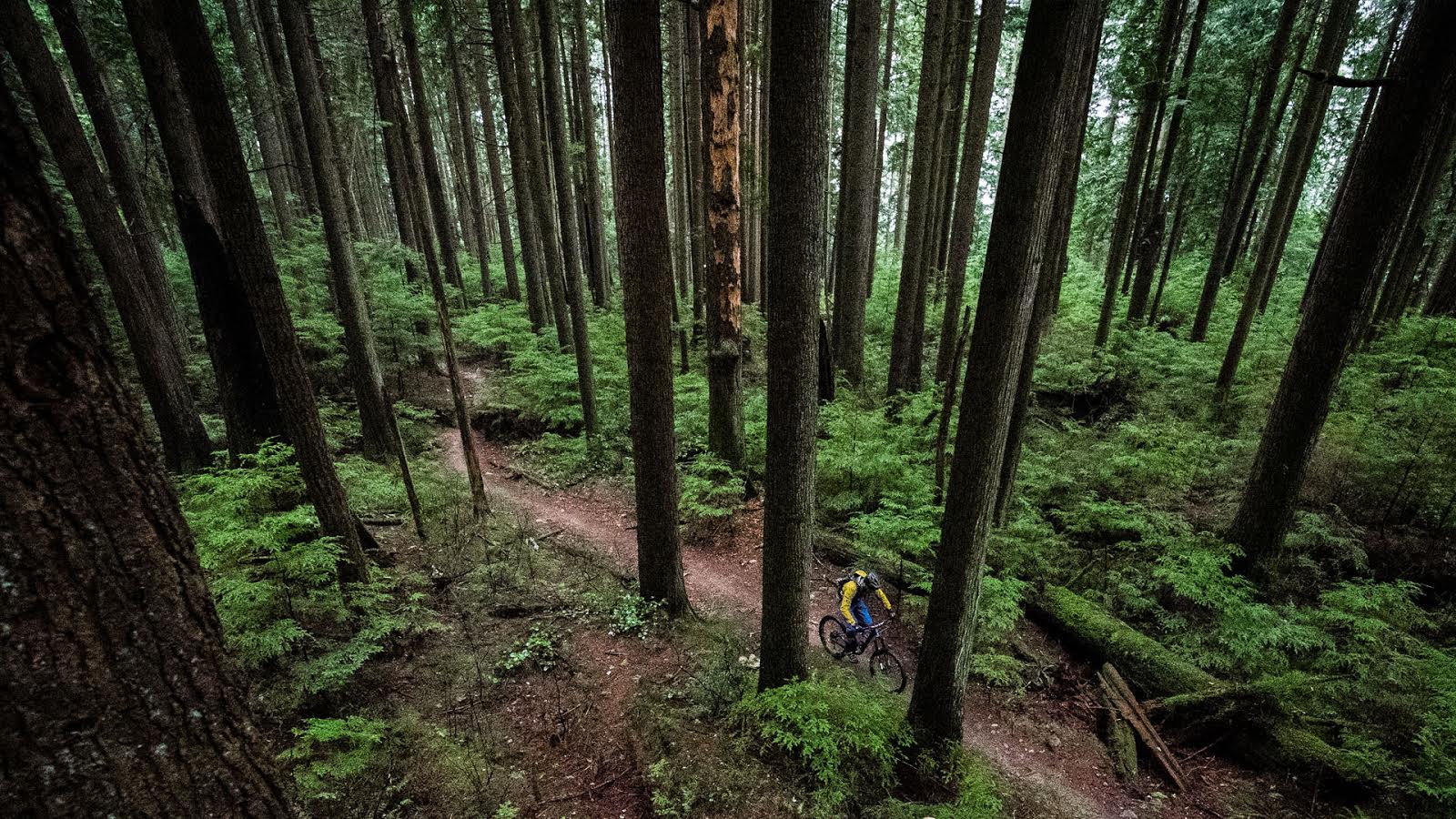 Specialized Introduces Slaughter Tire in 27.5 and 29″ Sizes
Specialized hosted several of us journalists in Hood River recently but at this point I can only talk about the Slaughter tires. We spent some time riding the fast and windy trails near Dog River as well as the Enduro course at Post Canyon.
Ride Impressions
The Slaughter was a solid tire for the conditions because the ground was mostly firm. At first it took some adjusting to realize that to corner you have to get the bike down with this tire. With not much transition between the low and closely-spaced centre knobs and the tall side knobs, cornering with aggression is essential. Once I got the hang of it the tire was fine – and I had no braking or climbing traction issues in the conditions around Hood. The closely spaced centre knobs make for a fast rolling tire with bite.
Here's release info from Specialized:
---
WHY:
Riders from the gravity and all-mountain disciplines need a tire that can enhance speed and pedaling on certain terrain, while still providing confidence while cornering. Proper for rear usage, but can be ridden as a front.
WHAT:
World-class competitive gravity and all-mountain tire for hardpack to intermediate conditions.
HOW:
Lowering the center tread for high speed, yet keeping plenty of knob edges for secure braking, gets riders to the bottom first. Much taller side knobs give confident cornering traction. For theDH ver sion, our unique 70a base compound and 42a top compound make for a fast, yet grippy tire. Dual-ply 60tpi casing and butyl sidewall reinforcement pads offer extreme pinch flat protection. The GRID 2BR version provides all-mountain riders this sought after tread in a 2Bliss Format with additional construction features to prevent cuts and to stiffen the sidewalls. Control level keeps a robust construction and keeps weight to a minimum.
It'll be interesting to see if the side knobs take more of a beating than usual without a line of transitional knobs. Will they be vulnerable like a line of trees with no wind barrier? Time will tell but if so they may be a race day-only tire.
---
Is this the tire you've been looking for?