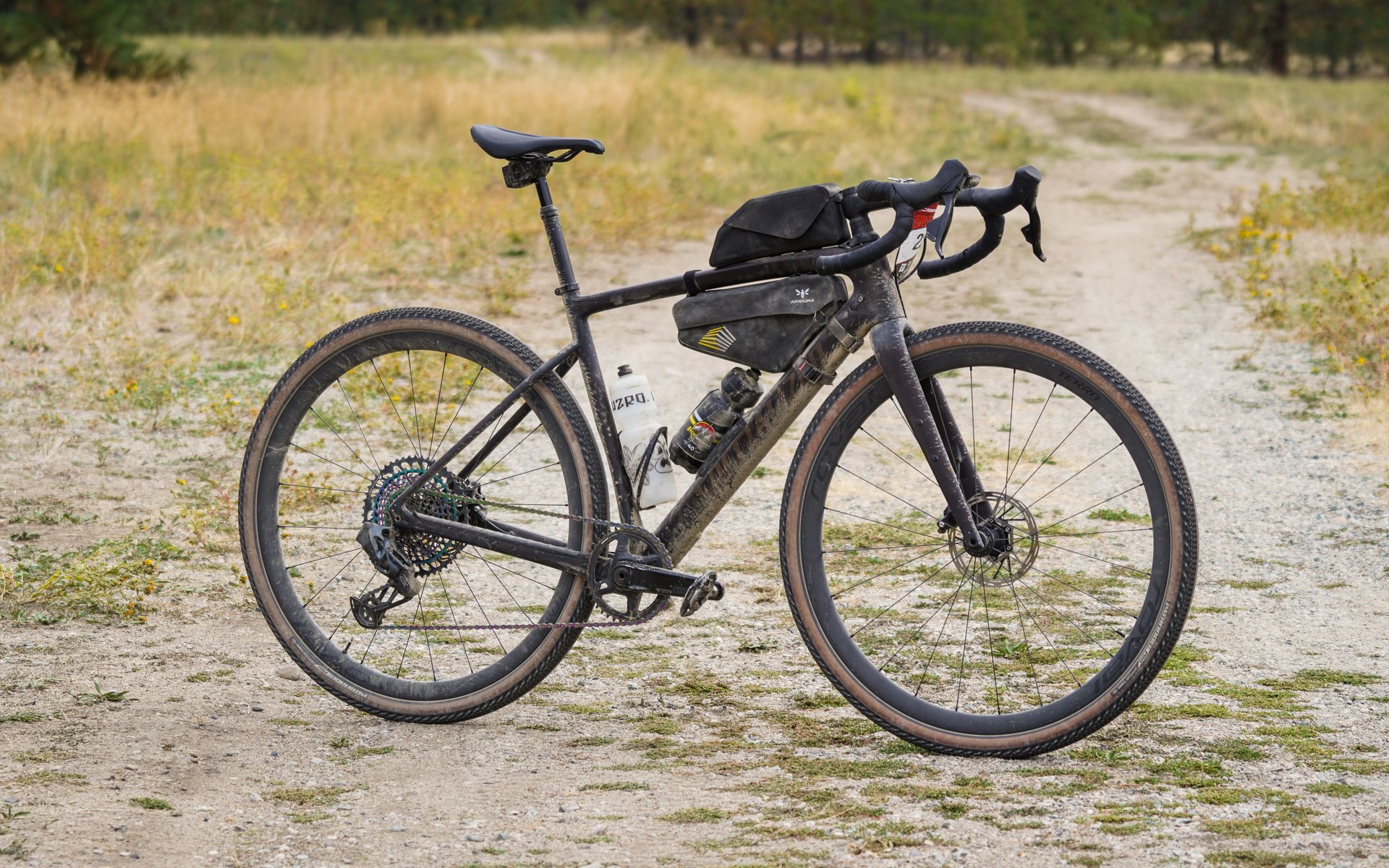 Full Review
Specialized Diverge Expert Carbon
Often here at NSMB, we follow a bit of a formula: bikes in for review get a 'first look', typically after a pretty limited window of riding. This gets the nuts and bolts out of the way - geometry, components, some limited ride impressions, and that's about it. Depending on a number of variables some number weeks or months later, there's a 'full review' more focused on riding, what it might be like to own the bicycle in question, any issues that arose, and maybe who the bike is for (or not for).
So it was a bit to my surprise when Pete called and asked when I was going to have the Specialized Diverge Expert Carbon review completed. "What?! Did you miss all my BCBR Gravel Explorer coverage? I've written about that thing a ton!". But of course, editors being who they are, he was right; I haven't really talked about the actual bike beyond a first look here. The short version is this AXS-equipped carbon fiber super bike has almost nailed the spec, the pricing isn't obnoxious, and the geometry makes sense. Oh, and it has a little uppy-downy suspension thing between the stem and headtube called the Future Shock 2.0*.
*Old nerds of course will recognize this "Future Shock" nomenclature from previous decades of Specialized mountain bikes, and may even know that is the basis of the FSR platform. The Future Shock Rear, if you will.
Components and Changes
I whinged about the cassette in the first look, but otherwise the components on the Diverge represent generally smart decisions by the product manager. You can see where your dollars go, and aside from the cassette, there's not a lot you'd really need to upgrade beyond changing parts for personal preference. I swapped out three components during my five or so months with the Diverge: seatpost, handlebars, and cassette.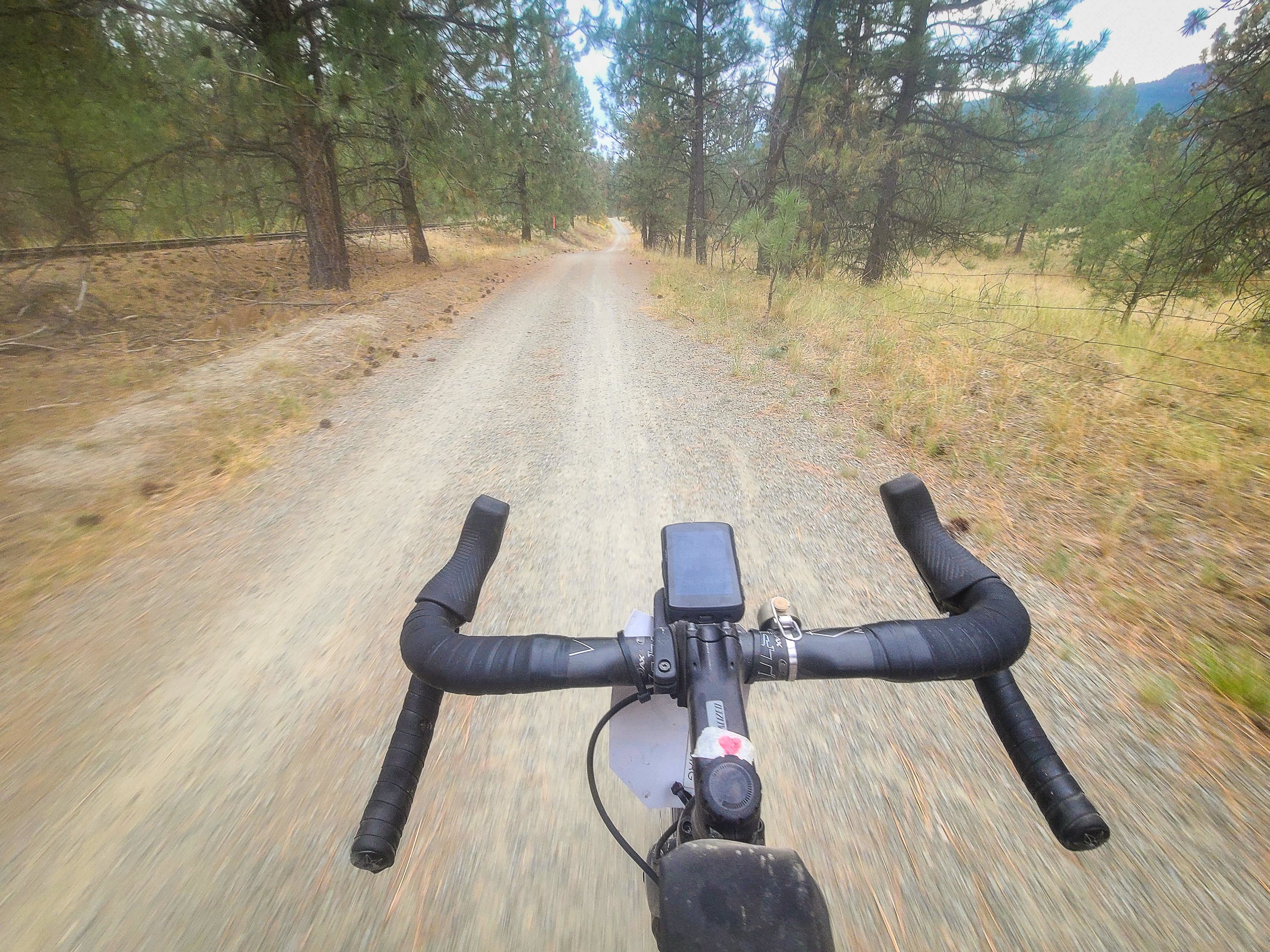 None of these were necessary; the seatpost and handlebars are purely preference, and if I were a customer I'd likely just use the NX cassette until it wore out, and swap at that time. And I'm still a big fan of the Pathfinder Pro; I've got the 38c version on my personal gravel bike/commuter. After riding fifteen hundred or so kilometres on the 42c version they still look quite fresh, and despite my best efforts with sharp rocks and rim strikes I had zero flat tires.
Frame and geometry
The Diverge frame is very nice; personally, I'd tweak the geometry a little more to the mountain bike side but considering the bike's intentions and customers I think everything makes sense. Despite early reservations, I wound up leaving the 100mm stem on and was comfortable across a wide range of terrain, and certainly at speed. When the riding got very technical, or the descents extra steep, I was farther over the front axle and thinking back to the riding position of the Canyon Grizl CF8 Suspension; for most people on most terrain, the Diverge is going to be a solid bike on everything you're likely to encounter.
I enjoyed having the SWAT box, once I figured out how to pack everything in there so it didn't rattle. During the race, it served as a home for everything I'd need for a major repair: multitool, tube, pump, Garmin In-Reach Mini, Gorilla Tape, derailleur hangar, PowerLock, and zip ties. This freed up a lot of space in my frame bag for snacks, vest, spare AXS battery, more snacks, Dynaplug, and snacks. I would note this compartment is NOT waterproof – if your bike gets soaked from rain or washing and you don't remove the bag to dry things, they will rust or rot. Or in my case, smell moldy and bad.
The one real flaw I found here is the derailleur hangar is made of a proprietary blend of soft cheeses. I had to straighten it a couple of times throughout the review period.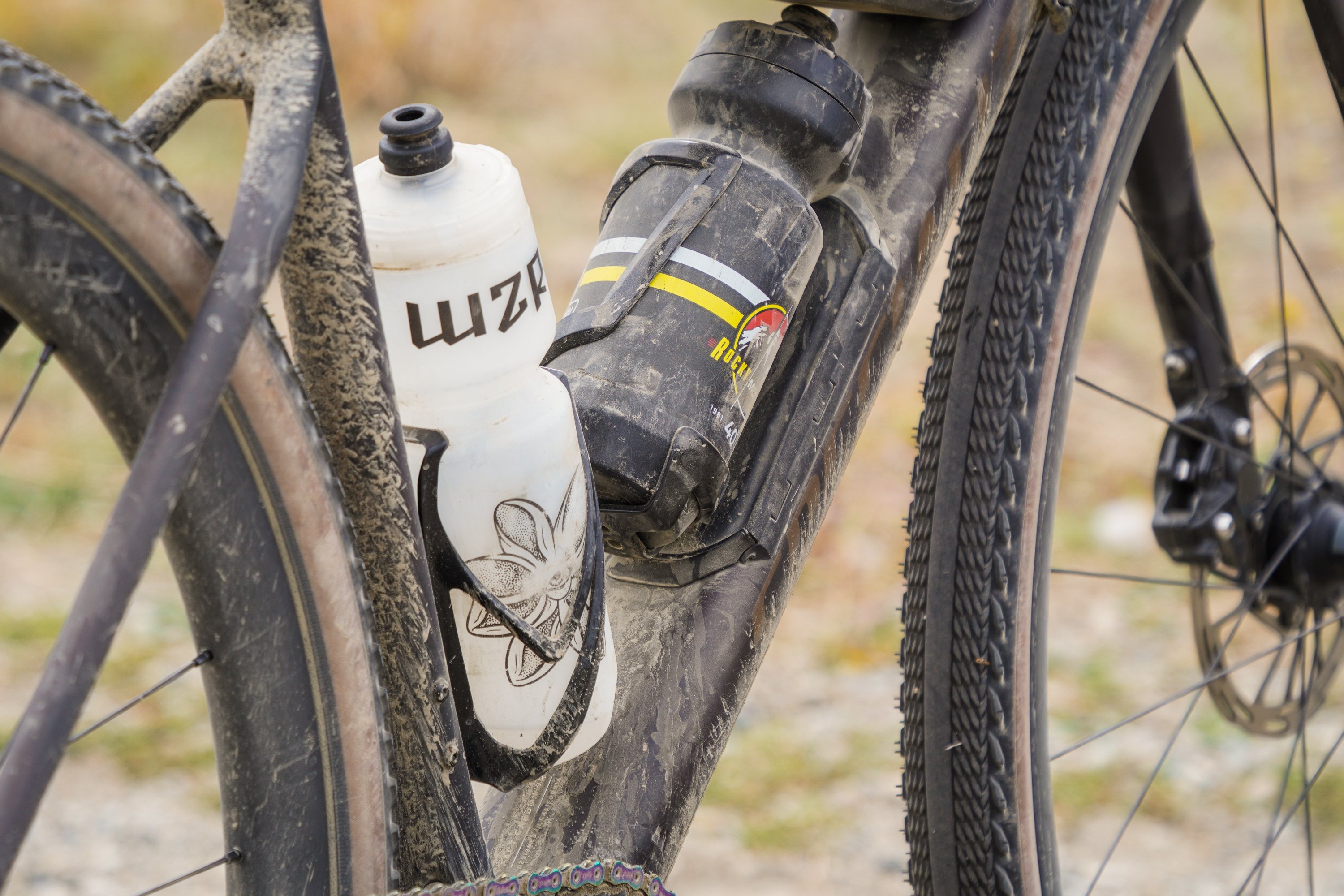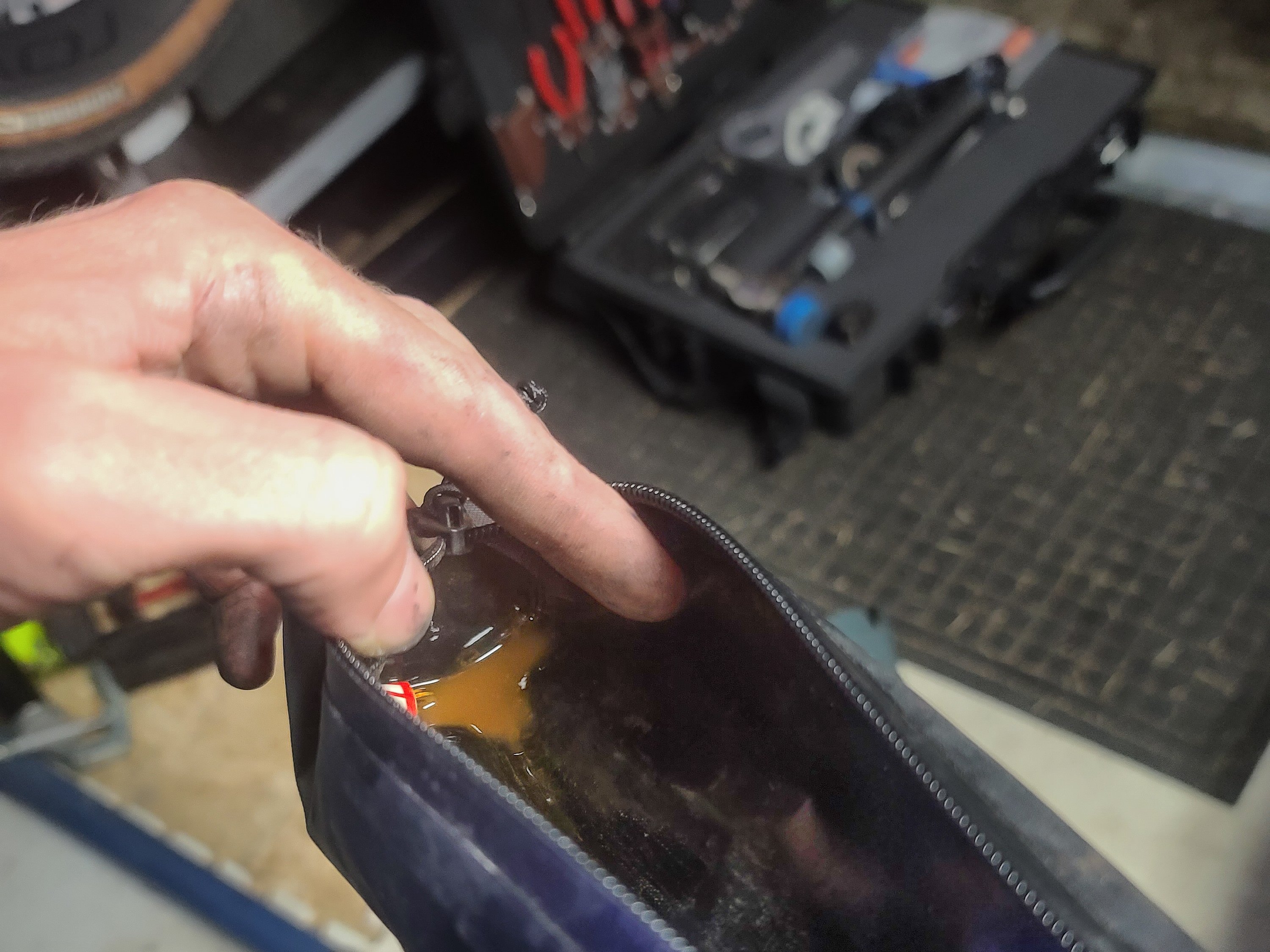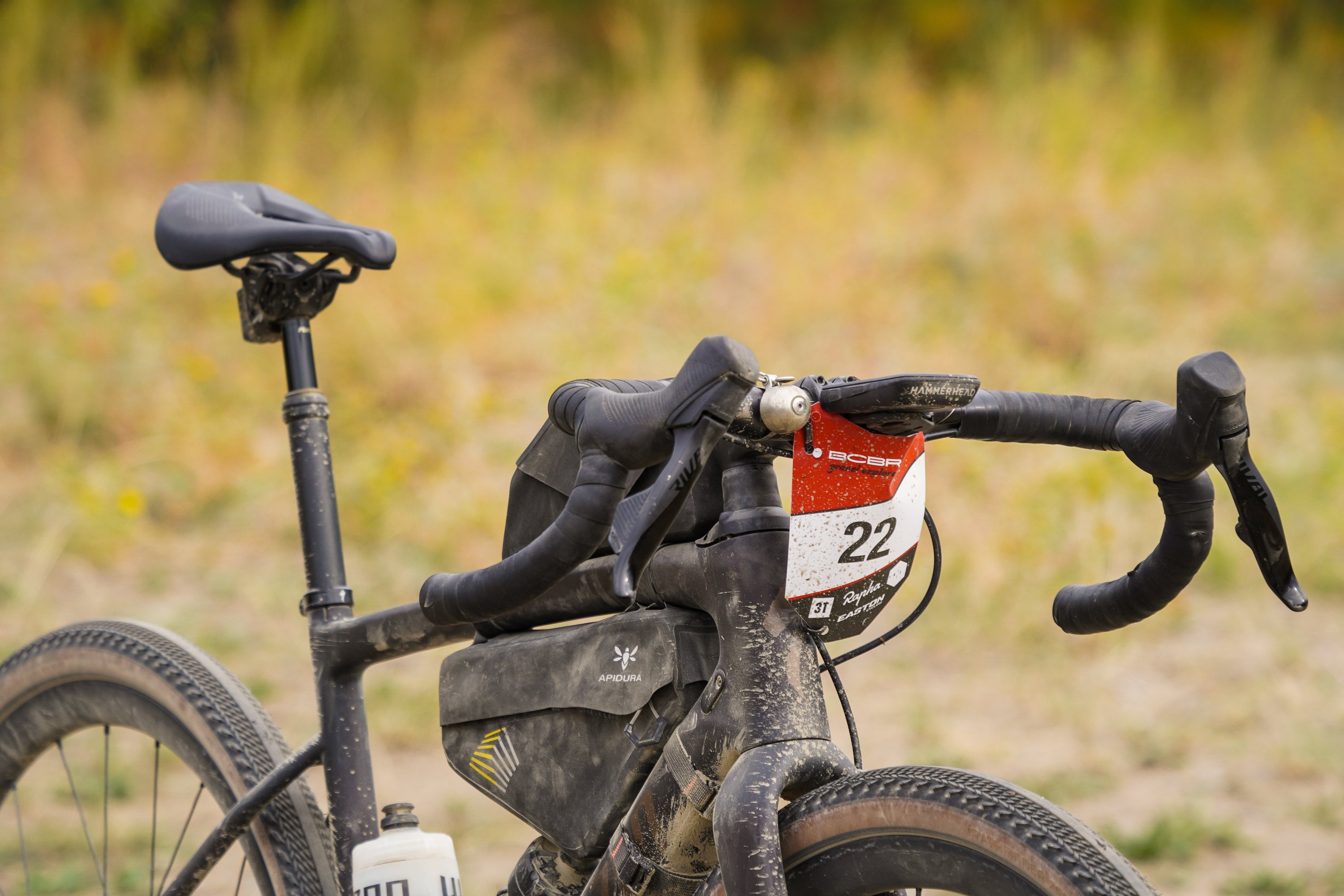 The Retro Shock of Future Past
Initially, the Future Shock 2.0 (which I'm going to just call FS2) feels very peculiar; the sensation of how the Diverge moves relative to your body/handlebars is very different than the common layout of suspension between the front axle and headtube. But then as you ride on, the novelty wears off and the FS2 just does its thing, 20mm of travel isolating your hands and upper body from vibration. I certainly wasn't able to do any back-to-back testing but given how rough and fast some stages of BCBR Gravel were, I was absolutely glad to have it. There are a few negatives: its non-adjustable spring rate is a bit softer than I might have preferred, it's a bit fiddly to work on and adjust, and it's all very proprietary from tools to replacement parts, but I went in a bit concerned about the FS2, and came out quite pleased with it. I know some Diverge owners have had some issues with the unit loosening up, but I encountered none of this during the review period.
But the question is, do you want an FS2, are you better suited with a suspension fork, or just staying rigid? It depends. Suspension can serve two purposes, comfort and control, and it can't do both equally well. The FS2 adds comfort, limited weight, a bit of complexity, and a bit of control. A suspension fork adds significant weight, cost, and you can tailor it to your personal blend of control vs comfort. A rigid fork is lightweight, lower cost, simple, and well... rigid.
For most of my time on the Diverge, the little FS2 was a good compromise. For the roughest days at BCBR, I would have preferred a suspension fork, but overall the FS2 was enough albeit overwhelmed at times. Reading Specialized's literature, this isn't surprising; the FS2 is really designed for low amplitude bumps (hence the coil spring) and isolating the rider from the road.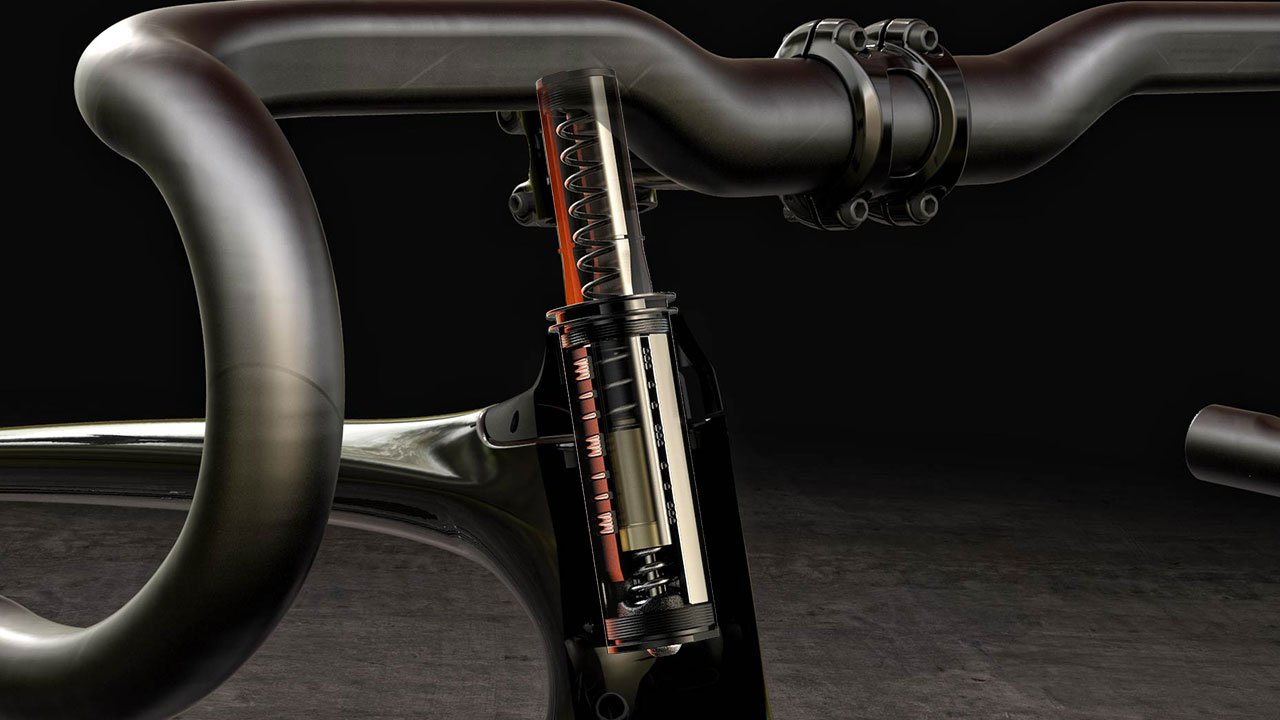 Riding the Diverge
I put somewhere north of 1,500km on the Diverge (I really meant to track it… but made a goof in Strava), split between commuting, rides on the Shore, and the gravel race itself. I said in my first look that the Diverge would probably feel more familiar to those coming from a road background than mountain, and I think that's still true. What surprised me is how well I wound up getting along with the bike, given my very mountain heavy background; the last time I was on a stem this long was probably in 1998. But if you're building a frame around it, turns out it works!
The frame and geometry give a comfortable ride that's stable at speed, yet also maneuverable. Lightweight wheels, fast rubber, and a fairly aggressive riding position mean the Diverge likes to go fast. It's not a race bike – Specialized has the Crux for that – but it's one that rewards hard efforts.
Who is the Diverge for?
The Diverge excels in most terrain, and only really comes up short in technical, steep descending. If you're into underbiking this may not be the machine for you. If you have no desire to push the proverbial gravel limits, the Diverge Expert Carbon is a great, comfortable bike with well thought out spec at a price point that's well justifiable. There's a reason there was at least two other identical bikes at BCBR. And Specialized has a full catalogue of Diverges; if this particular build is too rich for your blood, or not glitzy enough to impress your coworkers, there are builds for you, too. In true Specialized fashion, there's even a longer EVO version (albeit with flat bars). Just please don't ask me about the STR and its 'tendon' in the comments.