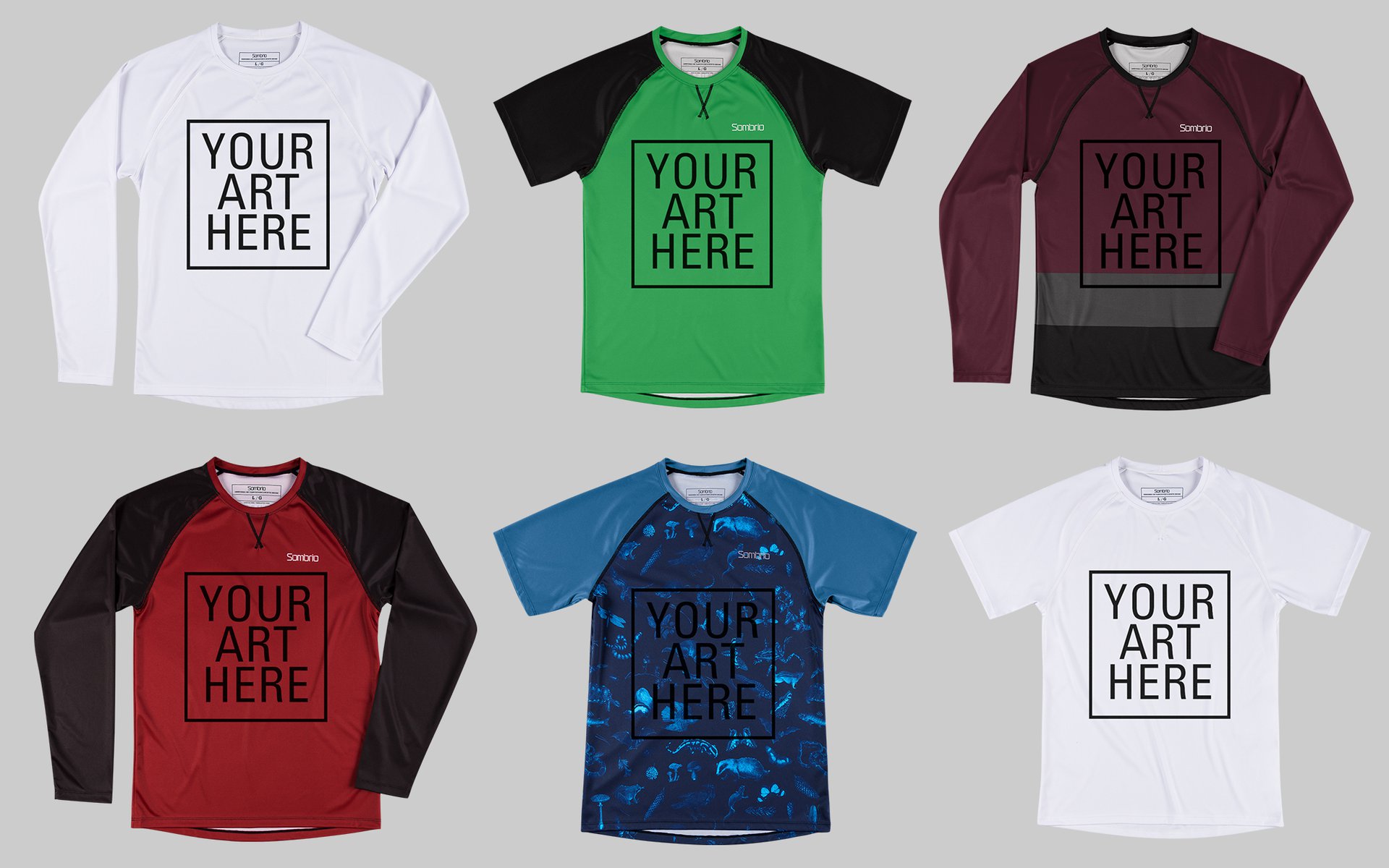 PRESS RELEASE
Sombrio Launch Custom Gear Program
Sombrio, a brand of Dorel Industries Inc. (TSX: DII.B, DII.A), today announced the launch of its custom jersey program. Sombrio has outfitted some of the world's top mountain bike athletes in custom apparel including reigning Queen of Crankworx, Jill Kintner; Freeride legend, Darren Berrecloth; and the GT Factory Race Team. Now, Sombrio is putting customization of their much-loved jerseys into the hands of local teams, bike shops, and weekend warriors allowing them to create their own unique designs. 
Sombrio's custom jersey program offers the ultimate in design flexibility. Customers can start with a completely blank canvas and add their own art, or work with Sombrio's in-house design team to bring their creative vision to life.
Custom jerseys will be available in Sombrio's Chaos Jersey for both Men and Groms as well as the Alder Jersey for Women. All jerseys will be made from the same durable Cool Wik fabric that is used across Sombrio's jersey collection and will be offered in a short-sleeve and long-sleeve option.
The brand will also offer a Quick Design service, allowing customers to add personalization to an assortment of existing designs inspired by Sombrio's seasonal collection.
With low order minimums and free shipping on jerseys, Sombrio is the best way to kit out any crew. For more information on Sombrio Custom, visit www.sombriocartel.com/custom, or call Sombrio Customer Service at 1.888.637.1513 or reach out to a local Sombrio rep.