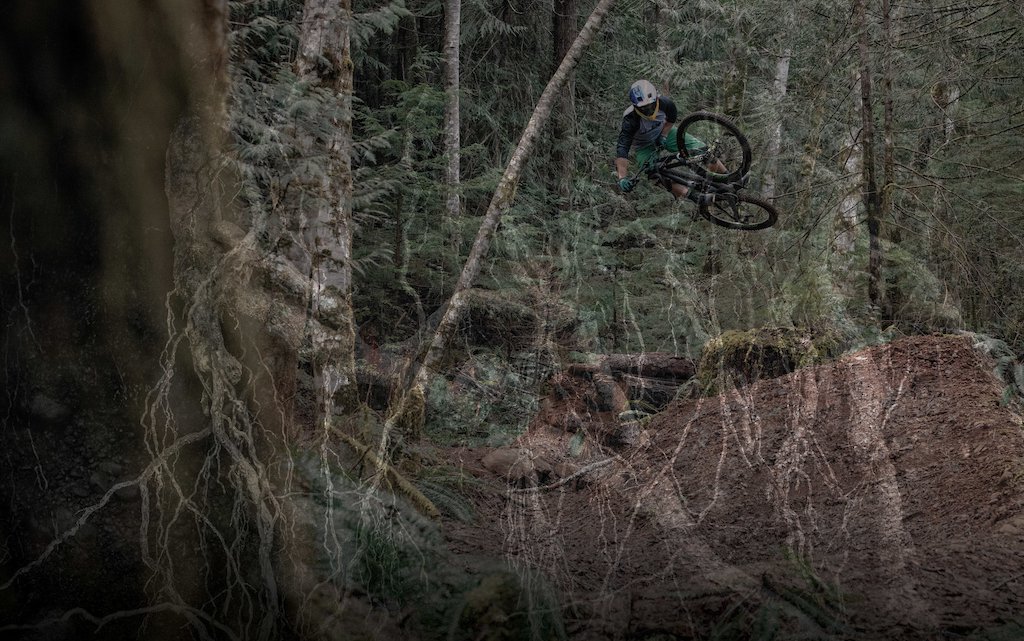 PRESS RELEASE
Sombrio and IMBA Canada Partner for the Freeride Scholarship
Today, we are launching the Sombrio Freeride Scholarship in partnership with IMBA Canada. One young rider, who embodies the spirit of freeride, will be awarded a free ride to a week-long summer bike camp in Whistler, B.C. 

IMBA Canada is excited to partner with Sombrio to deliver the Sombrio Freeride Scholarship. This scholarship will help build the next generation of riders and storytellers. Investing in our youth is critical to our longstanding mission of strengthening the mountain biking community.—AJ Strawson, Executive Director, IMBA Canada
The inaugural Sombrio Freeride Scholarship comes in lock step with the brand's 20th anniversary. 

Sombrio was born out of freeride. It's about having fun, being creative, and pushing the limits on two wheels. We want to see the sport and our passion for it grow, and growth starts with an investment in our groms.—Dennis Kim, Director of Product and Marketing for Sombrio
ABOUT THE SCHOLARSHIP
IMBA's Sombrio Freeride Scholarship will be open to Canadian athletes between the ages of 13 and 18 and includes;
• Tuition for a week-long summer bike camp in Whistler, BC with professional coaching
• Supervised accommodation
• Return transportation from anywhere in Canada
• Week-long high-performance mountain bike rental
Applying is easy. In 300 words or less, athletes will be asked to describe what freeride means to them and why they deserve the scholarship. Then, they will be asked to submit, via Instagram, a creative visual bringing their interpretation to life, tagging @SombrioCartel and @imbacanada and using the hashtag #SendMeToBikeCamp.
SUPPORT THE SCHOLARSHIP FUND WITH THE SPECIAL EDITION COLLECTION
Sombrio has also launched a special edition collection of men's and women's jerseys and tees in support of the scholarship. While this year's scholarship has been fully funded by Sombrio, a portion of proceeds from the 2018 Canadian sales of the collection will go towards funding the scholarship in 2019*. Titled Second Decade, the collection celebrates 20 years of life on two wheels, highlighting Sombrio's deep roots on Vancouver's North Shore. 
Applications for the 2018 Sombrio Freeride Scholarship will be open from March 29, 2018 to May 29, 2018. For more information, visit www.sombriocartel.com or www.imbacanada.com. Visit Canadian Sombrio Cartel dealers or www.sombriocartel.com to shop the Second Decade collection and support the Sombrio Freeride Scholarship. 
*Sombrio will donate 10% of the proceeds from the 2018 sales of Sombrio Second Decade Jerseys or Tees in Canada to IMBA Canada's 2019 Sombrio Freeride scholarship program to send at least one young athlete age 13-18 to a week-long mountain bike camp in Summer 2019. Donation amounts will be calculated as follows: For sales made directly by Sombrio to a consumer in Canada through Sombrio's website or telephone customer service, Sombrio will donate 10% of the retail price charged by Sombrio to the consumer. For sales made by Sombrio to authorized Sombrio retail dealers in Canada, Sombrio will donate 10% of the wholesale price charged by Sombrio to the dealer. If a consumer buys this product from the dealer, they will be supporting the spirit of freeride, but a second additional donation will not be made by the dealer.
ABOUT SOMBRIO
Sombrio is a brand of Cycling Sports Group, a division of Dorel Industries' (TSX: DII.B, DII.A) Dorel Sports segment, encompassing several powerhouse cycling brands, including Cannondale, GT Bicycles, Schwinn, Charge, Fabric, GURU, and SUGOI. Dorel Industries Inc. has annual sales of US$2.6 billion and employs approximately 10,000 people in facilities located in twenty-five countries worldwide. Sombrio is the original freeride apparel brand from Vancouver's North Shore. For twenty years, Sombrio has created innovative fashion-forward and functional apparel for those who live and breathe the two-wheeled culture. For more information visit, www.sombriocartel.com. 
ABOUT IMBA CANADA
The International Mountain Bicycling Association (Canada) is a non‐profit association whose mission is to ensure Canada is home to a strong and vibrant mountain bike community, riding a world-class network of mountain bike trails. Affiliated with like-minded IMBA organizations around the world, IMBA Canada strives to bring out the best in mountain biking by encouraging low-impact riding, volunteer trail work participation, cooperation among different trail user groups, grassroots advocacy and innovative trail management solutions. Our core values: Speak, Build, Respect, and Ride represent the call to action for IMBA Canada affiliated clubs nationwide. (www.imbacanada.com)