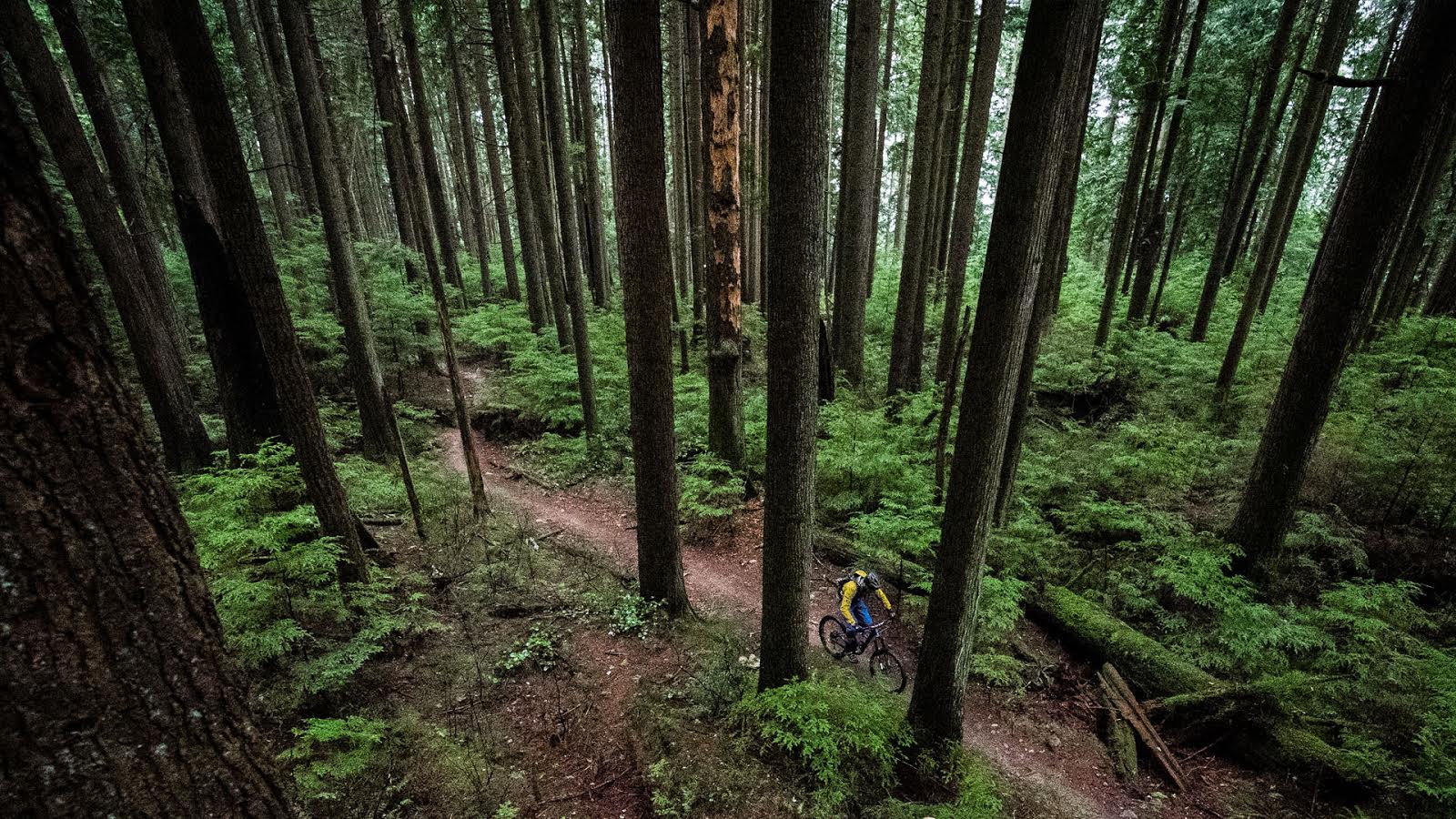 So You Wanna Teach Your Girlfriend or Wife How To Ride
11 points to consider if you want to get your girlfriend or wife mountain biking with you…
1.Your old helmet will fit her fine. She doesn't need to spend any money to get a helmet or gloves in something that you want her to be interested in. Save it for a used hardtail.
2. Give her the rigid bike from 1986 that you won't ride anymore because it's not cool, or give your 5'2″ 120 lb significant other your 6″ 200lb brother's bike to borrow. No need to tune the bike for her body position because she'll feel natural on the bike just like you do. And even though she's can't reach the pedals, she's definitely going to have a great time.
3. She'll be fine on whatever the default suspension settings you have setup, no matter who rides the bike regularly. Even if she's not used to feeling like she's on a two-wheeled pogo stick.
4. Don't tell her how to use the shifters and brakes. This will be completely intuitive on how not to cross-chain or make sure she's not going to accidentally hit the front brake and endo. Also, don't tell her when to shift or brake – she'll figure that out on her own.
5. Take her on what you consider an "easy ride." That black diamond run at the bike park will be just perfect for her first-ever bike ride.
6. Don't wait for her. She'll be more inspired to ride faster if you're this little speck in the distance while she's still trying to figure out how to shift while chasing you down. If you do wait for her, make sure to leave as soon as she reaches you so she knows exactly which way to go next.
7. Any climb you take will be an enjoyable climb for her. And if she rides paved trails regularly, she'll enjoy that 20% grade you take as a warmup to the main ride.
8. For an ideal first date, don't forget to find the steepest and most technical downhill so you can get the adrenaline rushing for the both of you. That technical downhill will give her that "whoo-hoo!" factor.
9. Tell her what to do constantly ("Lay off the brakes!") because she clearly needs good advice. Girls like getting yelled at while they're trying to survive their first ride.
10. Don't worry, she'll have a wonderful time no matter what and only blame herself when she falls. After all, girls usually enjoy blaming themselves because it's their favourite pastime.
11. Most importantly, tell her she's doing pretty good for a girl. That will make a great end on your way back home, and she'll definitely enjoy spending the evening with you after a wonderful day on the trail.
If you said, "yeah so I don't get it, I'm doing everything right!" you're not. Try again.
---
Been there?
This piece was originally posted over at mtb4her.com. To keep up with their female-focused content stream, give them a follow on Facebook HERE.