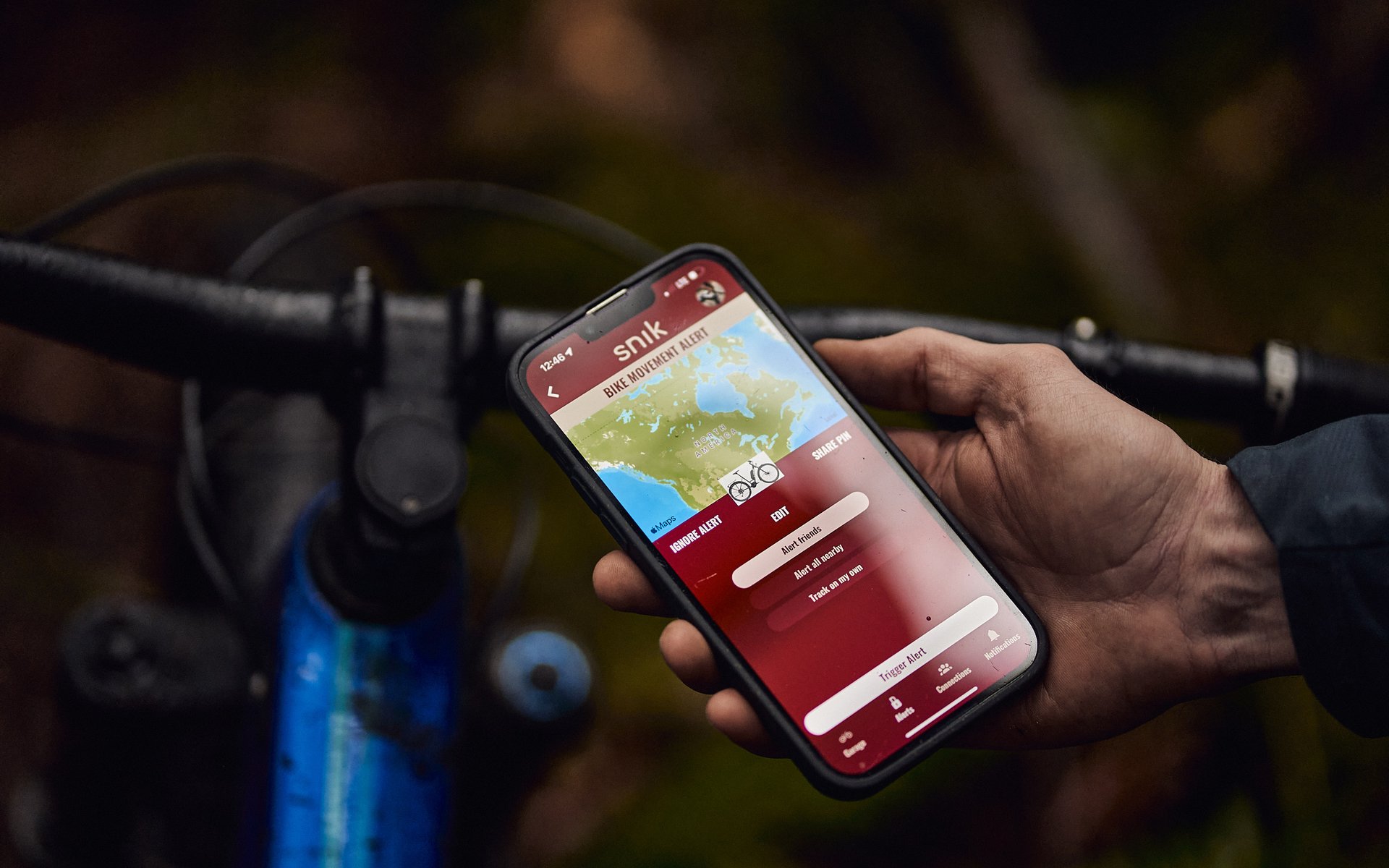 PREVIEW
Snik's GPS-Enabled Anti-Theft Device for Bikes
We first met Snik founder Fraser Vaage many years ago when he competed at NSMB's AIRprentice as a teenager. He never stopped kicking ass on a bike, but in the intervening years he started pursuing marketing and business and our paths have crossed more than once. So we've been following Snik's progress closely since Fraser first told us about the idea. We would've been interested even if we didn't know Fraser, however the fact that a local North Shore rider turned entrepreneur is behind the idea just makes us that much more excited that it's finally ready for prime time.
Fraser is coming over to the Sunshine Coast later this week to bring me a Snik unit to play with, and we're going to spend a little time with him so we can learn the ins and outs of Snik, and hear more about the story of bringing it from idea to reality. Stay tuned for that in a few weeks. In the meantime, you can read more about Snik from their release below.
If there's one thing to be aware of, it's this: Snik is going to be far more effective at helping you recover a stolen bike than an Apple AirTag. We'll get into the why when I sit down with Fraser, but it comes down to the fact that Snik units have GPS on board, and AirTags do not - they rely on proximity to other iPhones to work. Because of the unique nature of how and where we use our bikes, it's probably easy to work out why GPS is the way to go for bike tracking.
If you think you'll buy a Snik, we recommend you consider getting in on the pre-order. This is the best deal you're likely to get on one, and there are a few bonuses, not just a discount - all the details are at the bottom of the page.
-Pete
PRESS RELEASE: Snik
Have you ever had your bike stolen? You return to your vehicle where you last locked it, and that's when it hits you. Your bike is gone, and the odds of you recovering it are slim to none. We've been there. And so have many others.
It's no wonder then that people are always on the lookout for new ways to protect their rides. We are Snik, a Vancouver-based company specializing in bicycle security. We have developed a device that sends users real-time alerts if their bikes move without them. So whether you're at home or halfway across the world, you can rest assured that your two-wheeled investment is safe and sound.
Your bike's security, at your fingertips.
Bike Security Reimagined
Snik uses GPS, Cellular and Bluetooth technology in case of a bike theft. Once you have paired your device with our mobile app, you will be notified when your bike moves without you. Here are a few things you can do with Snik in the event of a theft:
Alert the community, your friends, or the authorities—even non Snik users are able to join a map that pinpoints the stolen bike (red) and the other fellow searchers (green).
2. Collaborate with other searchers using a live chat that is below the map.
3. Receive a phone call from Snik in the event that you're not responding to a notification, and your bike is moving without you.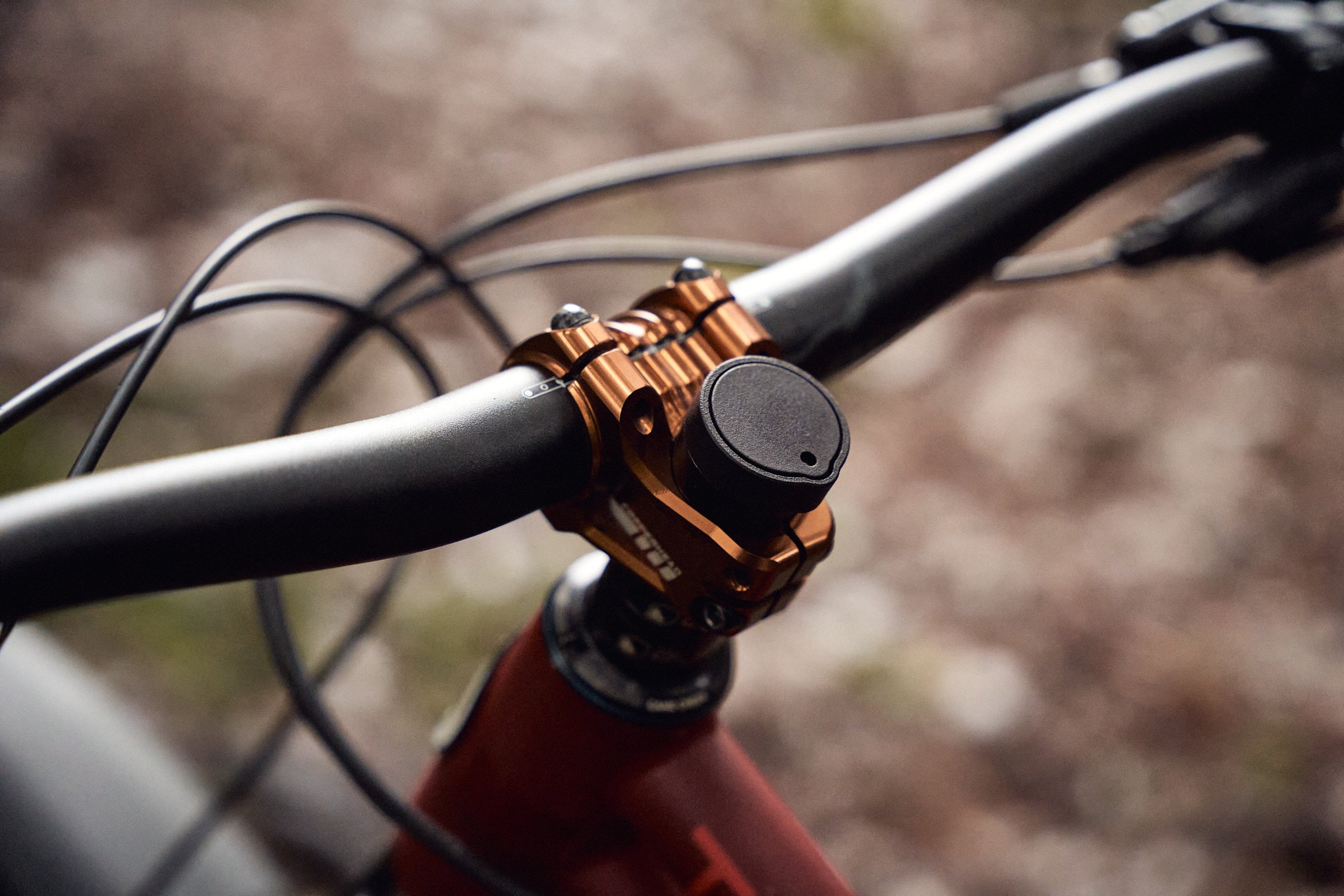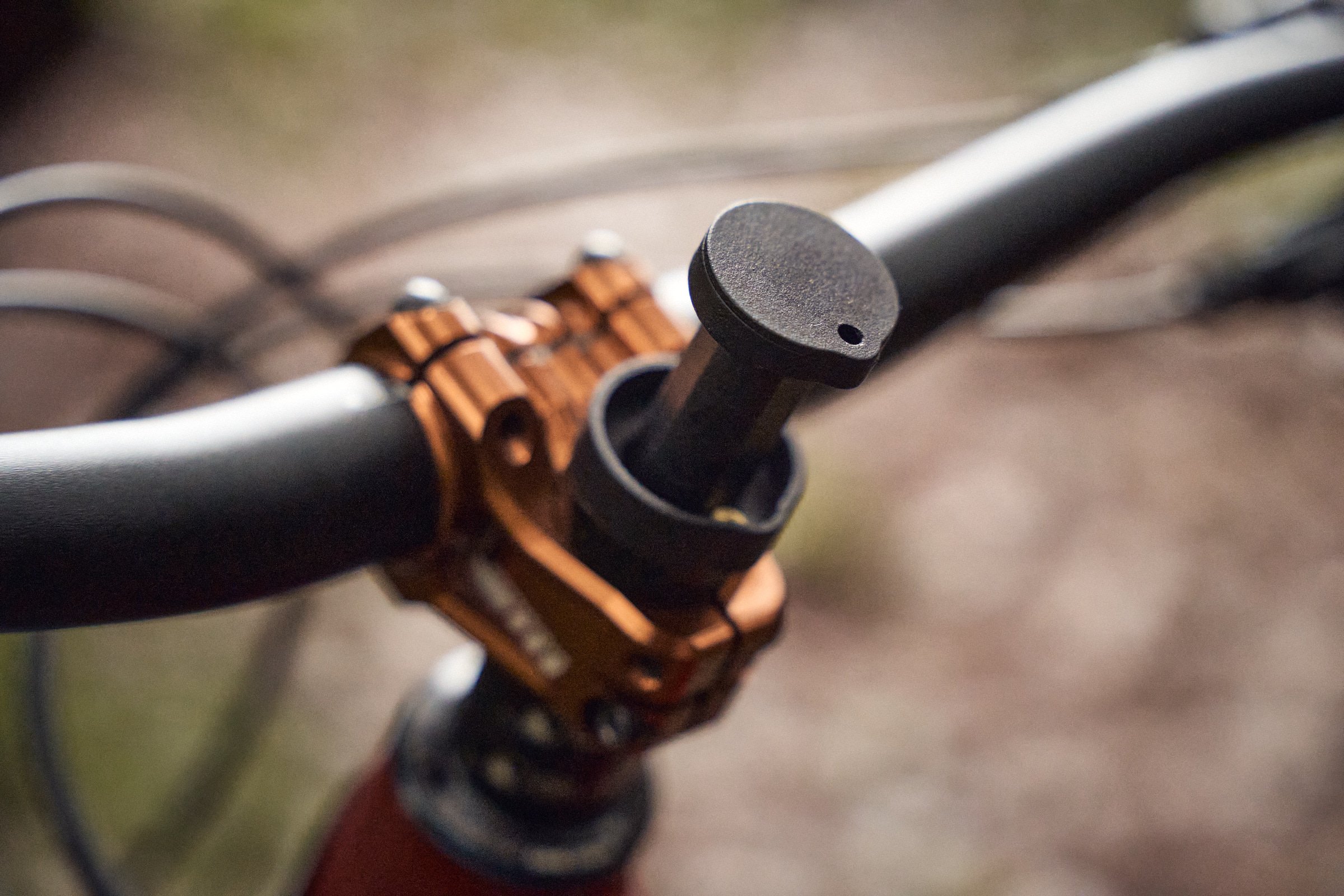 We're not an AirTag. But we do that too…
Snik uses technology far more reliable and sophisticated than an AirTag. That said, if the battery ever gets critically low or you are out of service, Snik leverages 'Find My' and preserves battery life.
Battery consumption
We've gone to great measures to preserve battery life, and your Snik device will only use energy in the event of a theft, otherwise, it's on standby. Users also have the ability to toggle the frequency of GPS pings, further adding to energy preservation. For that reason, the battery life can last up to nine weeks (9) on one full charge, and the battery level can be monitored in the app.
Installing the tamper proof enclosure
Your Snik device is custom made to fit in your steerer tube, and installation is simple. Knock down the star nut with the provided installation bolt, and drop in the outer casing! Once the casing is in your steerer tube, tension the headset just as you would with a normal stem cap. The Snik GPS is then dropped into the casing and locked with a unique key—We've partnered with a fastener manufacturer that's trusted by the Military and the US Government. The proprietary key is tamper-proof, and we have several variations in rotation.
The hardware is enclosed in a tough polycarbonate material that can withstand a beating. We've taken a hammer to this thing with no damage to show!
Here's how to purchase a Snik
Order your device → www.snik.bike
We won't charge your card until your device is in production (approx 2-3 month delivery)
25% off for early adopters sale → $150 ($200 regular price)
Additional 9 months of service included
After the initial year, the service cost is $7.50 per month
*Service available in Canada & USA only for now
The mobile application will be available both on iOS and Android. Similar to your smartphone, we will continually update your firmware to ensure the best experience possible. We currently serve North America, but have plans to expand overseas quickly.
For more information, check out our website here or give us a follow on Instagram.