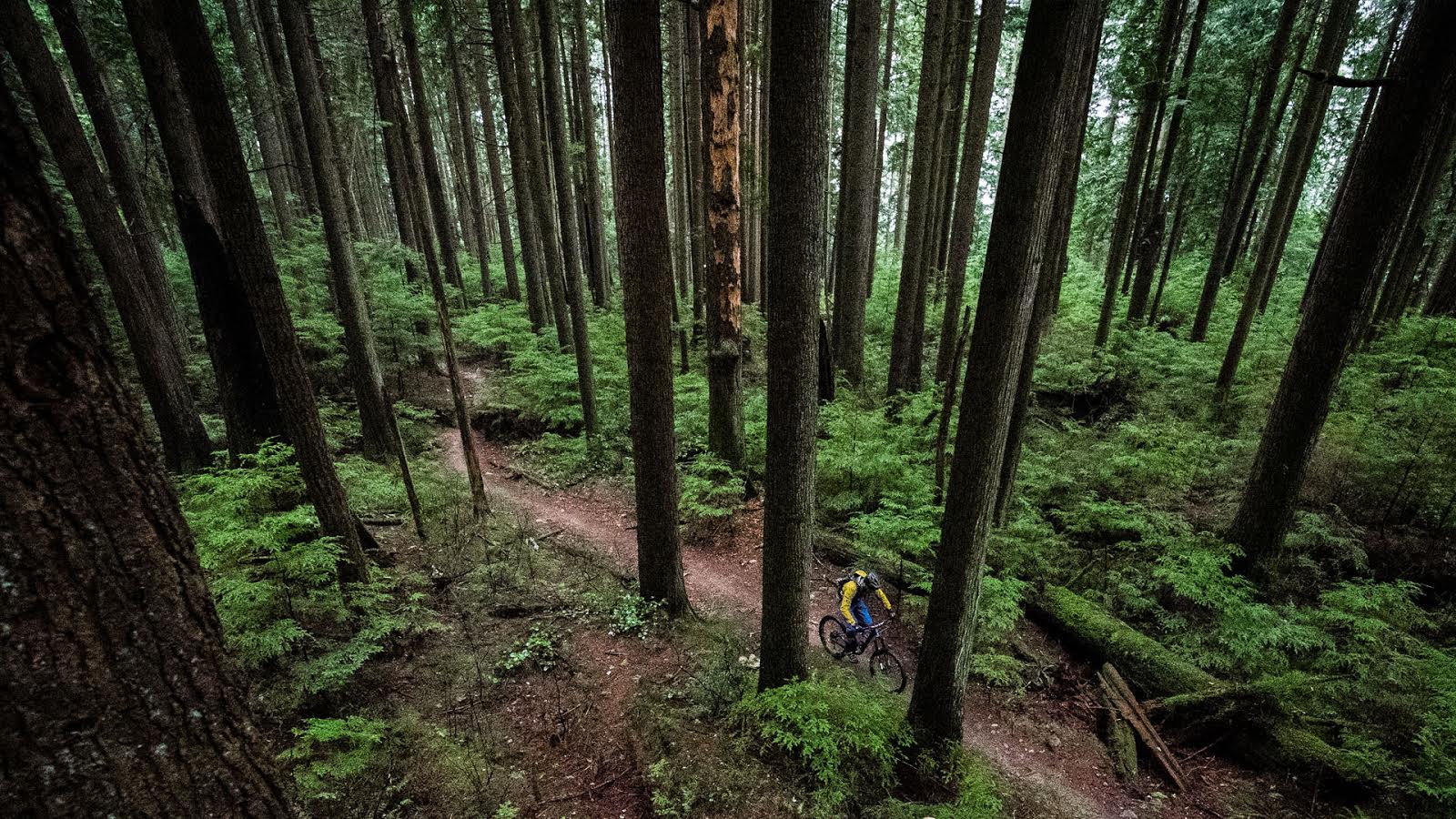 SMITH Forefront & Pivlock Overdrive
This is not the review I intended to write. Once, a hell of a long time ago this was going to be a simple helmet review. As it turns out this is not a comprehensive review of the SMITH Forefront. It's also not a traditional review of the SMITH Pivlock Overdrive glasses. Seeing as the folks at SMITH sent along both of these products I have chosen to review how these 2 products work together as a system.
After more than a year in market, the Forefront has been exceptionally well-documented, reviewed and dissected by a variety of sources. The consensus is that the Forefront with its Aerocore design with Koroyd and MIPS offers unparalleled protection for the rider. At the same time, its polarizing design is either loved by those who like the added ventilation or hated by those who think it looks like a prop from Disney's 1982 classic, TRON. Personally, I like the design and found the helmet fit really well with only a few minor adjustments.
I've interchangeably worn glasses or contact lenses my entire life. My vision is not something I ever think about except when it comes to sports. For activities like mountain biking and skiing, it just plain sucks. Physical exertion means sweat which pretty much guarantees condensation will form on any lenses when hot, sweaty air meets cool, clear plastic. Combine that with dry, watery, contact-lens-challenged eyes and you're more than likely going to spend every ride wiping out your glasses. If you are constantly managing condensation with a questionably clean goggle cloth, you can also bet that your very expensive eyewear is going to get scratched.
While the biggest question in my mind was if the Forefront's design would keep the Overdrives clear of fog, I also wondered if the lenses would do stand up to the abuse. With respect to my second question, I am happy to report that after an entire season of riding the glasses work as advertised.
The Overdrives come with 3 sets of interchangeable lenses made possible by SMITH's Pivloc system. The clear lenses saw 90% of my use but the alternate rose-coloured Ignitor lenses and mirrored Green Sol-X lenses were used on brighter days. All three sets of lenses have worn extremely well, with only the clears showing significant wear. Still, at over $200 Canadian for a pair of riding glasses, I would hope that the lenses would last more than a single season of use. Replacement lenses are readily available for $40 per set online or your local SMITH dealer.
I have to admit that I tend to run pretty warm at the best of times and that my internal cooling system turns on the sweat pretty quickly. That being said, soon after I received the helmet I found the Forefront to be the best ventilated and most comfortable helmet I have ever worn.
Weighing in at 285 grams, the Forefront employs SMITH's Aerocore construction with an outer EPS layer that gives the helmet its bulbous/ TRON-ish look. Beneath that shell, a honeycomb layer of SMITH's patented Koroyd material forms a compression layer between the plastic outer shell and the rider's head. Koroyd is a polymer that uses thousands of straw-like tubes joined together to form an ultra light layer of protection that has the added benefit of increasing ventilation. It's that layer of little plastic tubes that kept a river of sweat from pouring into my eyes on this combos first test last summer.
After a 4 mile climb up a dusty access road in central Washington you'll find Rat Pac, a high speed dirt snake of high-speed whoops and banked corners. It was on this ride in ~25ºC heat that I first I came to experience how well the helmet kept my head ventilated. At the same time that it cooled my noggin, the helmet's design noticeably forced air down through 3 external vents beneath the adjustable visor and over the Overdrive's lenses. It's this systematic approach to helmets and eyewear that SMITH hangs their hat on. After a long, hot, uneventful climb and immensely fun descent I found that the lenses stayed clear the entire ride. But how it would work at home?
The North Shore is dank in the winter. Having spent the majority of my life in the lower mainland, I like to joke that we have as many names for rain as the Inuit have for snow. On any given ride in the winter you can experience everything from a blanketing mist, to a light sprinkle, the usual drizzle or the occasional torrential downpour. It's all very humid in the PNW and short of a steam room it's the hardest place to keep riding glasses clear of fog.
To deal with these adverse conditions SMITH uses what it calls a Hydroleophobic coating on the front and back side of their lenses. According to the supplied materials, the coating repels sweat and water while creating a slippery surface that keeps it free of grease and debris. Let's be real here though – It's the PNW and foggy lenses happen. There were a number of occasions where I had to give up on my glasses but this usually happened while testing the Overdrives with my Troy Lee A1. By comparison, I only noted a few days where the condition of my lenses forced me to tuck my glasses in my bag while riding with the Forefront/Overdrive combo. That's not too bad considering the number of rides that happened during the wintery deluge of 2015.
After an entire season riding with SMITH Forefront and Pivlock Overdrive Glasses I am pretty happy with how they work together. The Forefront is extremely comfortable and well-ventilated while at the same time directing airflow over the Overdrive's fog resistant lenses. While there were occasions when the Hydroleophobic qualities of the lenses were beaten, I was generally impressed by how well they stayed clear of fog.
As a side note, I own a pair of SMITH Pivlock V2s and tried these with the Forefront as well. The results were similar but I found the frameless design less distracting and the ventilation a little better than the Overdrives in extremely wet conditions. Nonetheless, both pairs of eyewear confirmed that the SMITH system works well with the Forefront and Overdrives.
Pros:
• Forefront/Pivlock Overdrive system work well together to reduce lens fog
• Forefront design/construction is focussed on rider safety (Now available with MIPS)
• Forefront ventilates well
• Forefront available in 10 colours
• Ease of changing lenses with Pivlock system
Cons:
• Durability of Overdrive's lenses/coating versus $200 price tag
• Overdrive's case is too big for smaller packs (14L and below)
• Forefront may make other riders make Tron comments/jokes
My challenge to SMITH would be to make the case smaller to better fit into smaller hydro packs. I'm not one to carry a lot of extra bulk in my pack and more often than not found myself leaving the case behind in favour of tucking my spare lenses into a smaller compartment or safely wrapping them up in my 14L Acre Hauser's tool roll. It's a little complaint that has absolutely nothing to do with performance but it was something I repeatedly made note of over the course of my test.
---
Do you need a helmet and eyewear system that works together? Do you dream of living in the world of Tron?