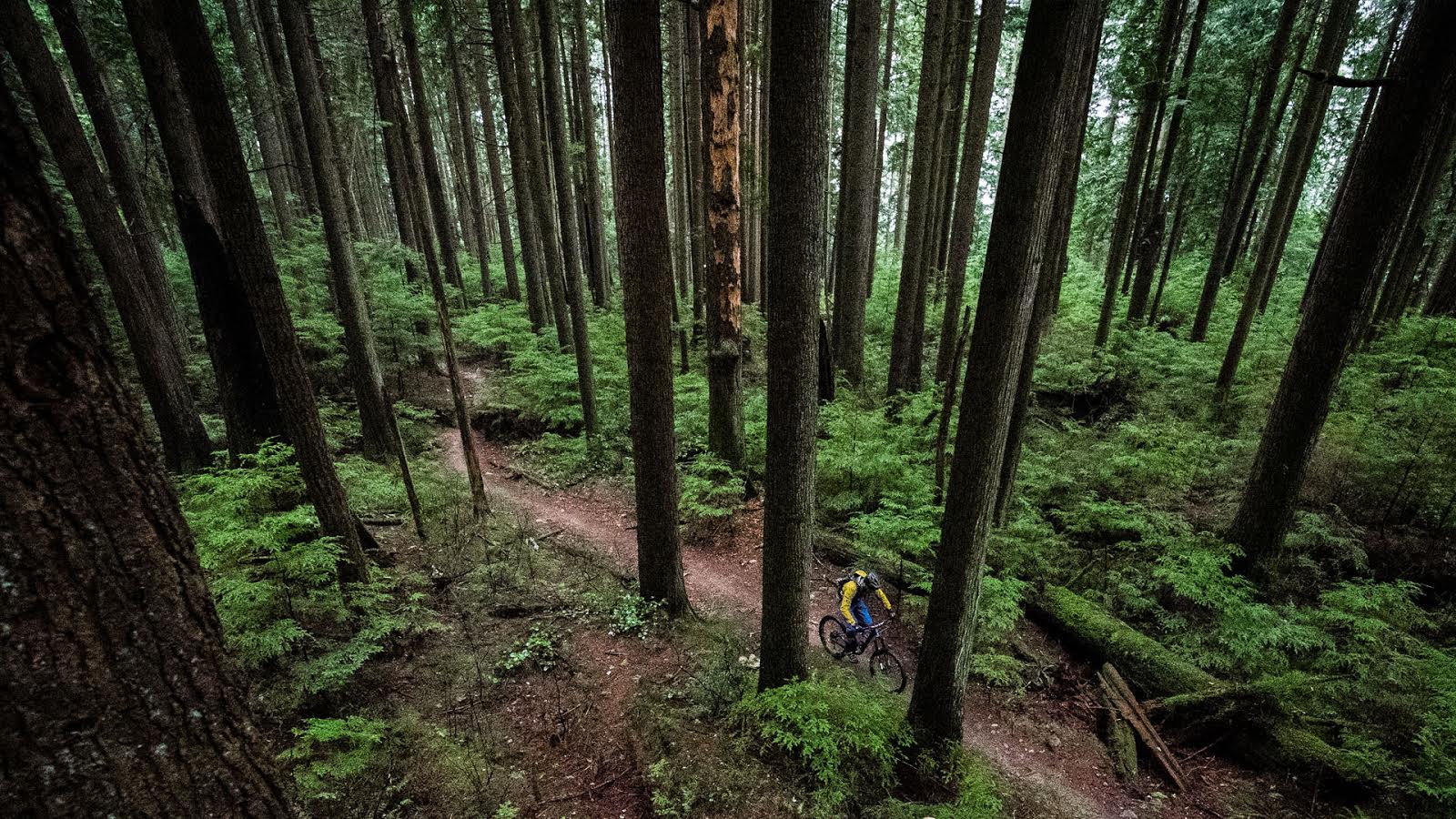 The Slow Lane
There's nothing that can jump start bike season and cure winter blues better than a road trip. I decided to head to B.C.'s interior with a few really amazing people, only 2 days after Whistler Bike Park opened. Not only to see what we could find, but to replenish that empty feeling that a dreary winter had created – and find that rush of excitement we had all been longing for. Immediately filled with anticipation and excitement we loaded up the bikes and headed north without a plan.
Sitting in slow lane gave us plenty of opportunity to scope out lines hidden along the highway. It didn't take long at all before the bikes came off the rack for a little airtime just outside Whistler.
Our delayed start to the trip wasn't the optimal way to get things going but we still ventured on through the mountains towards Kamloops. Stopping for a few visuals of course.
We neared Kamloops in the early hours of the morning and pulled into pretty much the first motel we came across that looked the least zombie infested. After knocking on the door for a short while, someone was kind enough to open up, hand over a set of room keys and not eat our brains.
Still wishing I'd had more sleep I let the overwhelming excitement direct my day. With our arses in gear to the Kamloops Bike Ranch we went.
Its crazy how much there is to ride at the Ranch, jump after jump with one feature leading into another. Definitely no shortage of things to ride and its good to see there is something here for everyone.
Shortly after a well earned break it was time to head back up to make some real magic while the sun went down.
Our epic day of riding the Ranch was coming to a close but there was still time for a tasty beverage while we enjoyed the last rays. After packing up we headed out to grab a few more brewskies along with a delicious feed at the local pub.
This time I suppose we had some kind of a plan. I wouldn't called it a proper plan but we had decided to drive around and check out some natural zones to shoot and ride. Having spent very little time in the area we had no clue as to which direction to head, but luckily after a few phone calls we were on our way and gazing up at plenty of stunning lines.
Before we left Kamloops to head to Harper Mountain, we made a quick stop by the Bicycle Café where we were kindly greeted by Dylan Sherrard. He mentioned the Cafe was hosting the annual Unicorn Race at Harper the following day. Of course I couldn't pass up on a race that sounded like it involved unicorns. With a quick handing over of money, my race booked and then it was onwards to Harper where finding a suitable camping spot was next on our agenda.
Having never ridden the course before I was stoked to check it out and see what kind of fun I was going to have. I soon managed to get a couple of practice laps under my belt, and damn the course was good. The trail as a whole was unreal but definitely didn't complement my bag of tricks. There was a long flat straight which had a couple of up hills in it and pedaling sure isn't my strong point.
Later that afternoon after the race was wrapped up we had a chance to check out the rest of the mountain. Harper is very unique and has loads of fast flowing high speed trails you can bomb on a big bike or a small bike. We will definitely be visiting this place again in the near future. The Following morning we made a move back to Kamloops to get the last turns where ever we could find them before heading back to Whistler. A great deal of conversation was made throughout the trip about riding the well know trail Rio, so we all figured it would be rude to be so close to the trail, and not bother ride it. Mark has a Ford Explorer for a good reason, to explore. This time it sure lived up to its name…
Still itching to ride but with very little time left before sundown, we had no other choice but to head back to the Ranch. Luckily it was beauty weather and there were lots of stuff we hadn't yet ridden.
The lengthy drive back to Whistler gave everyone plenty of time to reflect on what a incredible trip we had. The hollow feeling seems to be suppressed for now, but it won't be long before its time to head back on the road and see what other mischief we can get ourselves into.
Ollie Jones
Mark Mackay Photography
Hailey Elise
Trish Bromley
---
Anyone else making any trips this Summer?