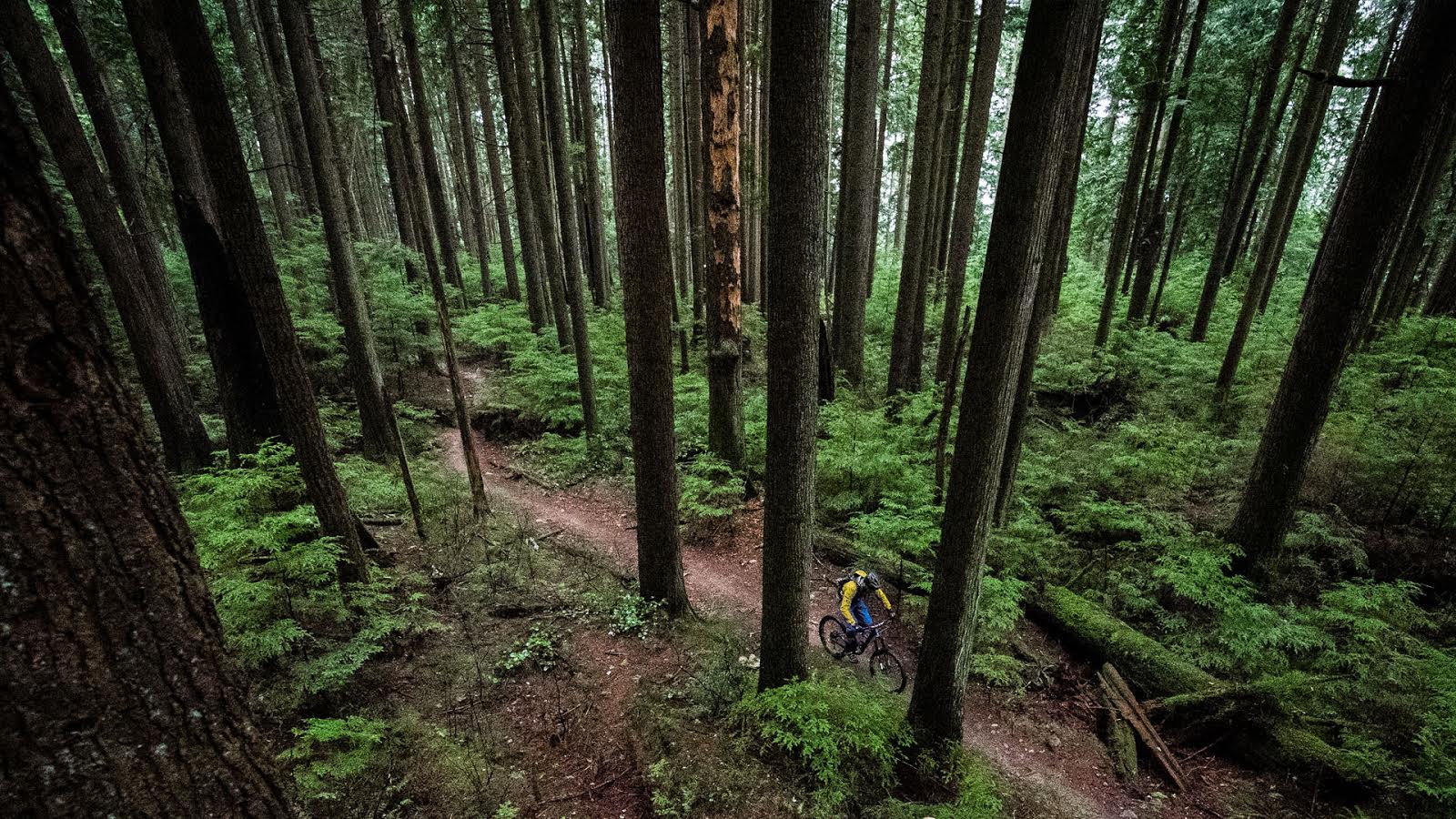 Skull Saboteur Pleads Guilty
In 2014 two mountain bikers took it upon themselves to discover who was causing what appeared to be deliberate sabotage, through the placement of debris on mountain bike trails on Mount Fromme. With careful planning and painstaking attention to detail, they placed wildlife cameras on the trails in question and apparently captured images of Ms. Tineke Kraal, a then 64-year old resident of North Vancouver, placing the debris.
Mountain bikers in the area have been noticing debris and other sabotage on certain trails, most of which end near Dempsey Road, for at least ten years.
The evidence, when presented to North Vancouver RCMP was compelling enough for them to arrest Ms Kraal, on January 4th 2015 at 5:00 am, when she was emerging from the forest.
At a hearing requested by Crown counsel Mark Myhre on Friday September 25th, during which the Crown made an application for Judge John Milne to view the trails in question in person, Ms. Tineke Kraal of North Vancouver pleaded guilty. This was the first hearing Ms Kraal has attended, but her lawyer entered the plea on her behalf.
At an earlier court appearance Mark Myhre indicated that the Crown would seek a conditional sentence, also referred to as house Arrest, and this was reiterated on Friday. The maximum sentence for summary offences is a fine of $5000 and six months jail time. Ms Kraal's lawyer has indicated he would be seeking a conditional discharge.
The two mountain bikers have wished to remain anonymous until this point, but one has now been identified as Shaun Rivers, testified in court yesterday.
After a short recess, a ten-minute video, which included commentary and subtitles for context, was presented to court by Crown counsel. Three POV angles from the bike and rider were used along with hand held shots. Cones were placed on the trail to indicate areas where debris was regularly placed. The video was shown to persuade the Judge that viewing the trails first hand, to understand the danger posed by the placement of debris, was vital. The video, produced by the mountain bikers who originally collected the wildlife camera evidence, showed entire portion of Skull trail below the Baden Powell to the Mill St connector.
During the discussion between the two lawyers Judge Milne pressed Martin Peters for a plea. Peters informed the court that his client would plead guilty.
Despite Crown's counsel's contention that seeing the trails in person was the only way to accurately assess the danger these actions presented, Judge Milne, after viewing the video, wasn't persuaded that this was necessary.
Ms Kraal's plea agreement, negotiated by her lawyer, Martin Peters and Mark Myhre, includes an agreed upon statement of facts that acknowledges that serious injury was a potential outcome of her actions.
No date for sentencing has been announced.
---
If you wish to comment on this article, please do so respectfully.