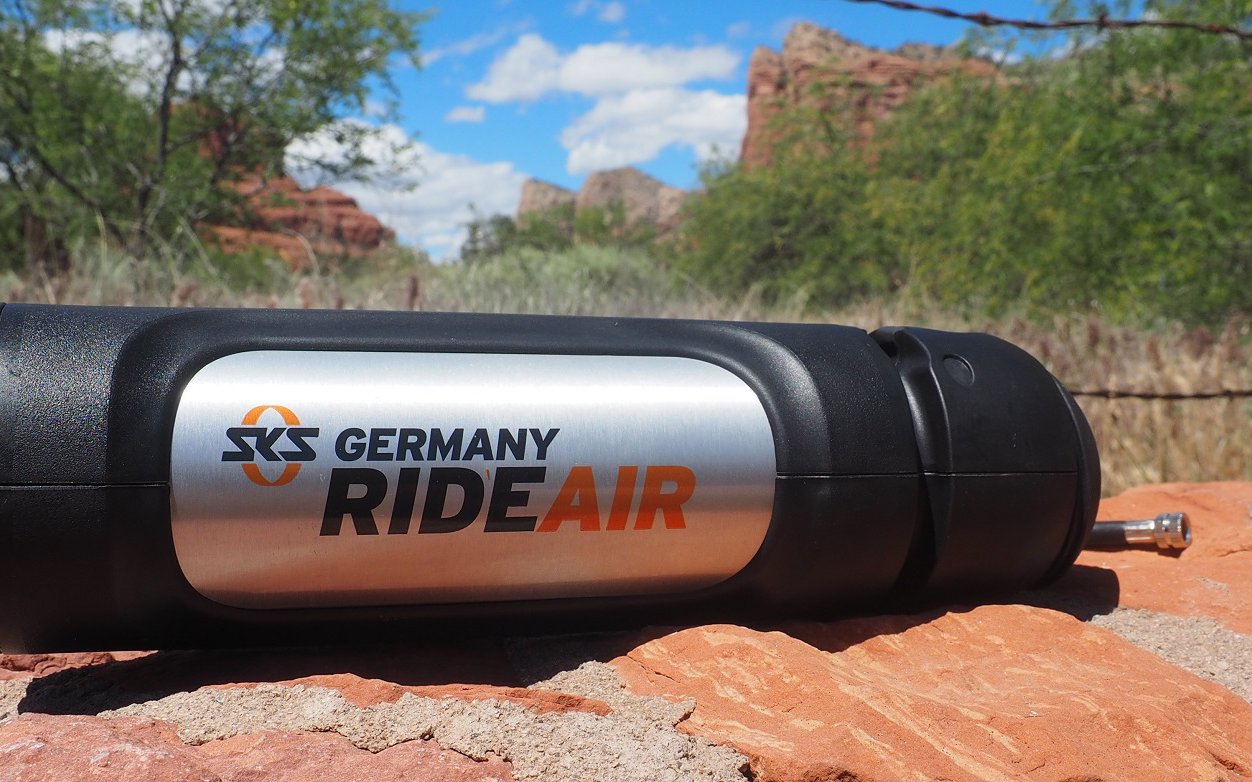 Review
SKS RideAir Tubeless Inflation System
Tubeless tires rule! They improve ride quality and allow you to run lower pressures, but the biggest advantage is resistance to pinch flats. When there is no tube you can't pinch it, and the vast majority of punctures most riders experience are from pinches. 
Tubeless tires suck! The sealant can be messy, valves get plugged, getting a seal, particularly with rims that are perforated for spoke holes, can be tricky and initial set up without access to a compressor can be a challenge. 
One way to deal with the absence of a compressor is to create a refillable high-pressure reservoir to seat the tire with that satisfying and sometimes frightening cracking sound. Dave Tolnai did a fire extinguisher ghetto version (above) but there are some elegant commercial solutions as well - which allow you to generate high pressures without access to power or breaking the bank buying a noisy air cruncher.
SKS RideAir
The RideAir tubeless inflator is the latest product from the fourth generation family owned German factory that is SKS. It isn't a category originator but it does exactly what it claims in a compact and clean package.
I've inflated a couple of tires with it from flat with the valve core installed and they bead up instantly. For the most stubborn tires removing the valve core to allow max air flow is a guaranteed* first-time inflation. I'm excited to try it on my 29x3" DHF and RaceFace ARC 40 combo when I swap in fresh rubber because that is a royal pain to get going.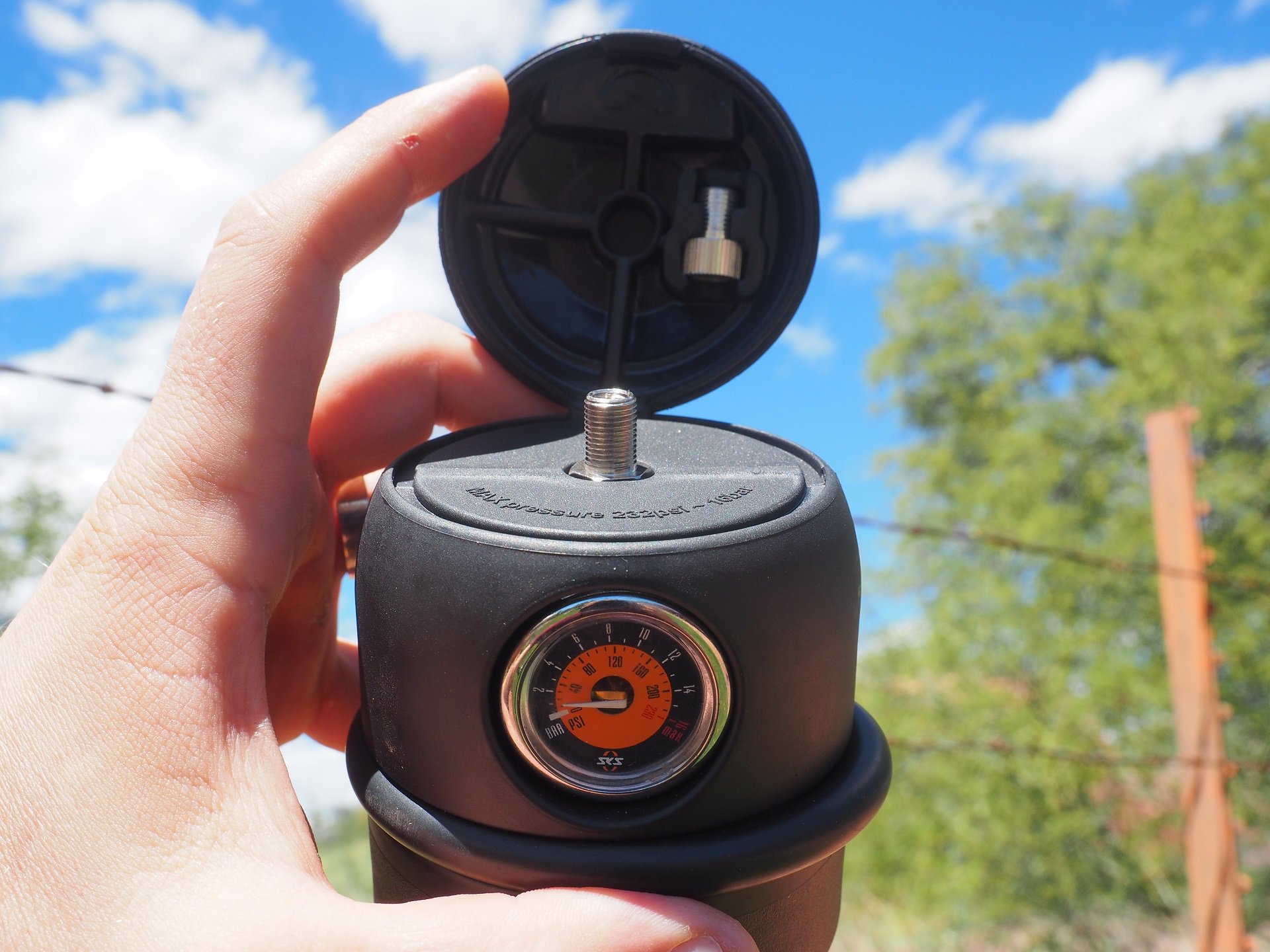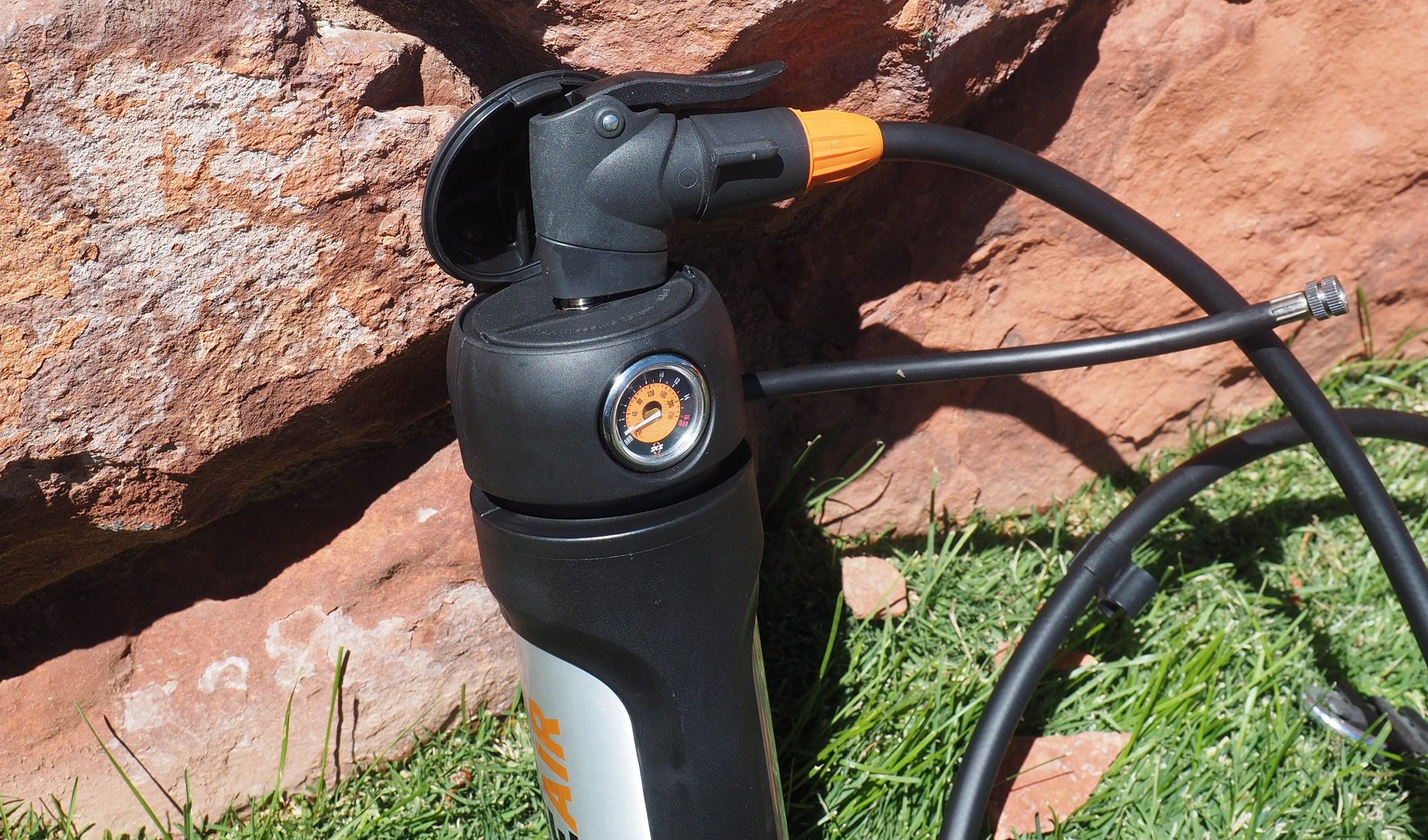 Pump, Push, Pop!
It's hard to say too much about the function of the RideAir:
Pump as much air as possible - up to 230psi. Attach the hose to a valve. Push the button. Watch the tire bead up.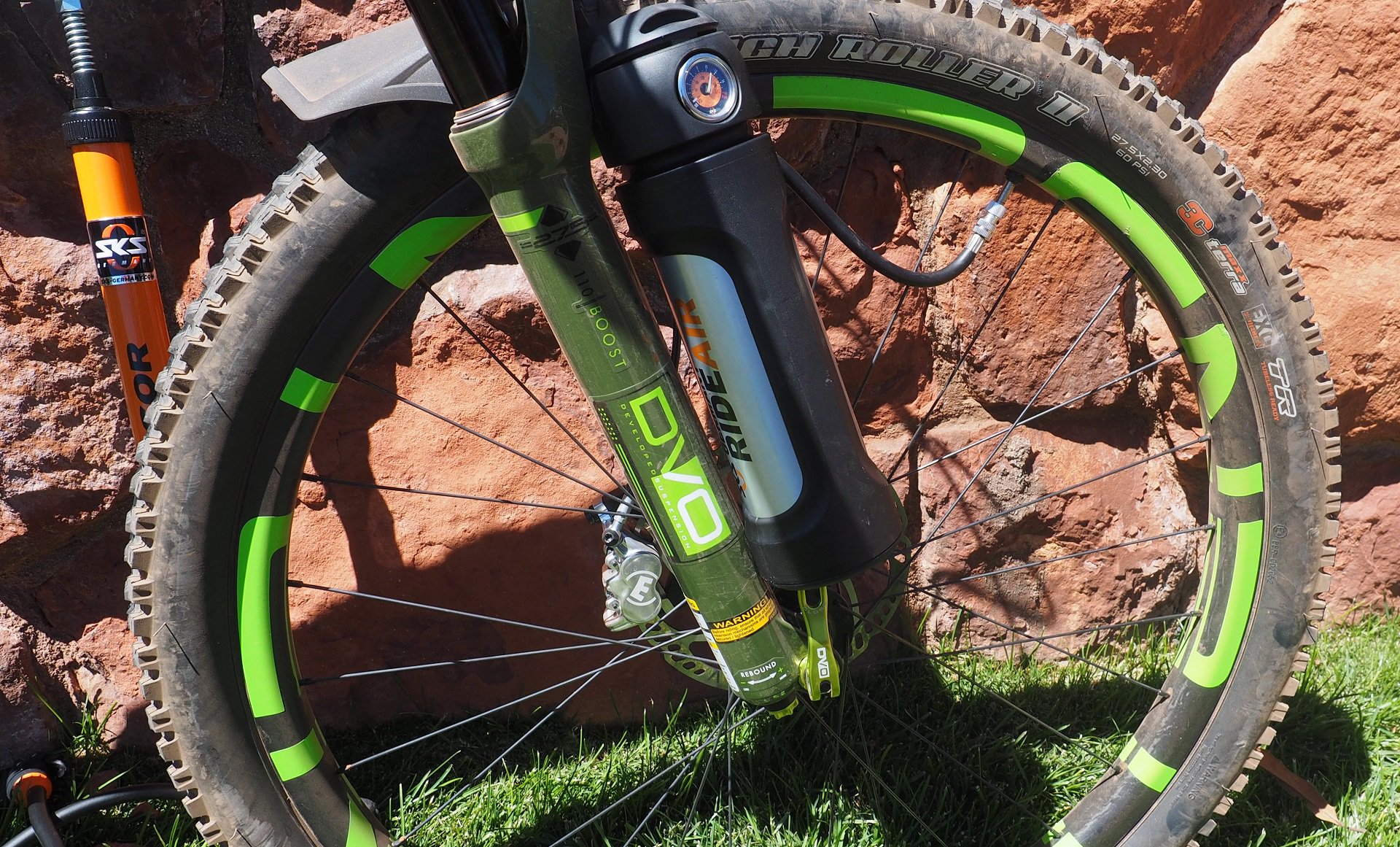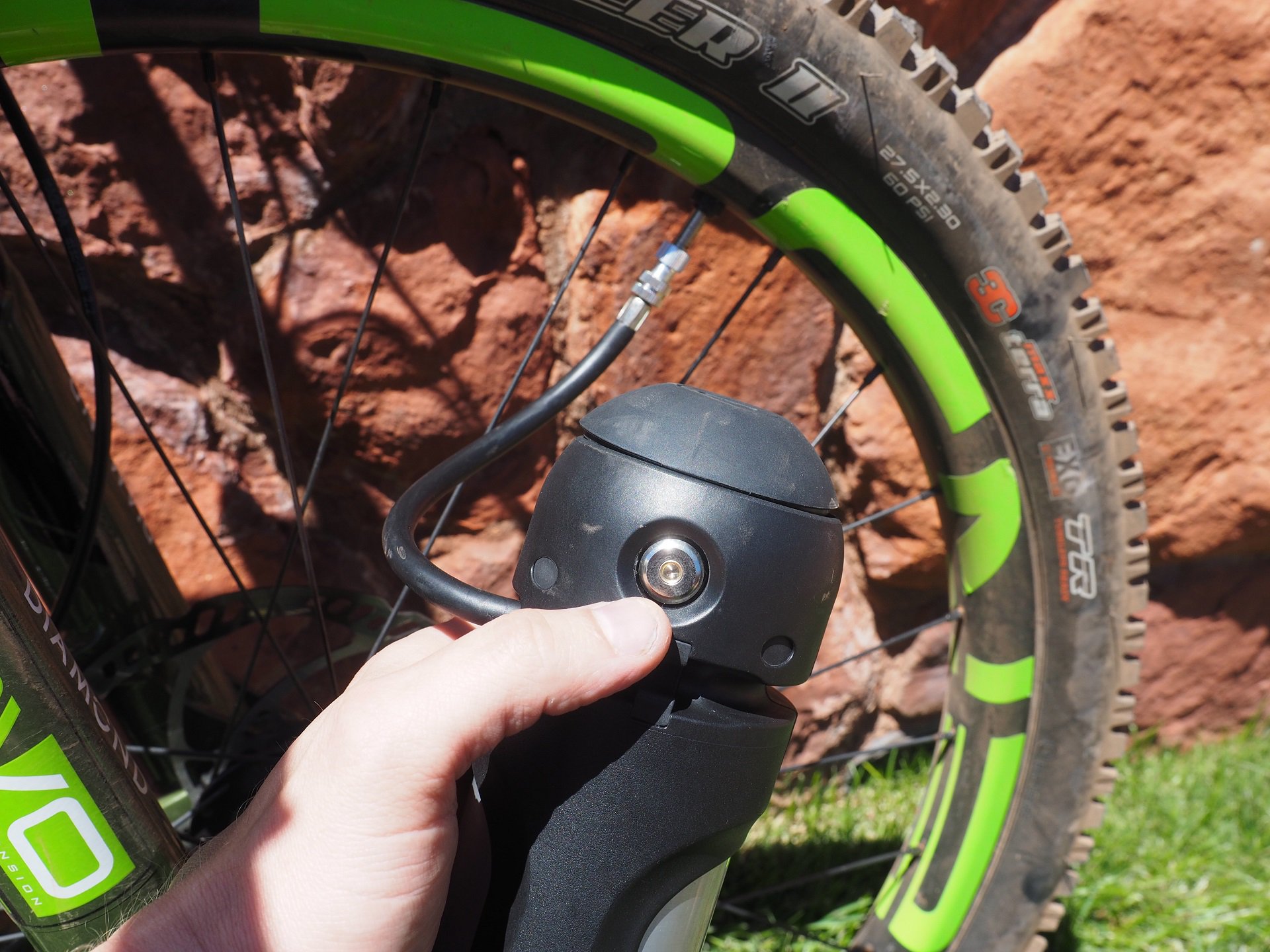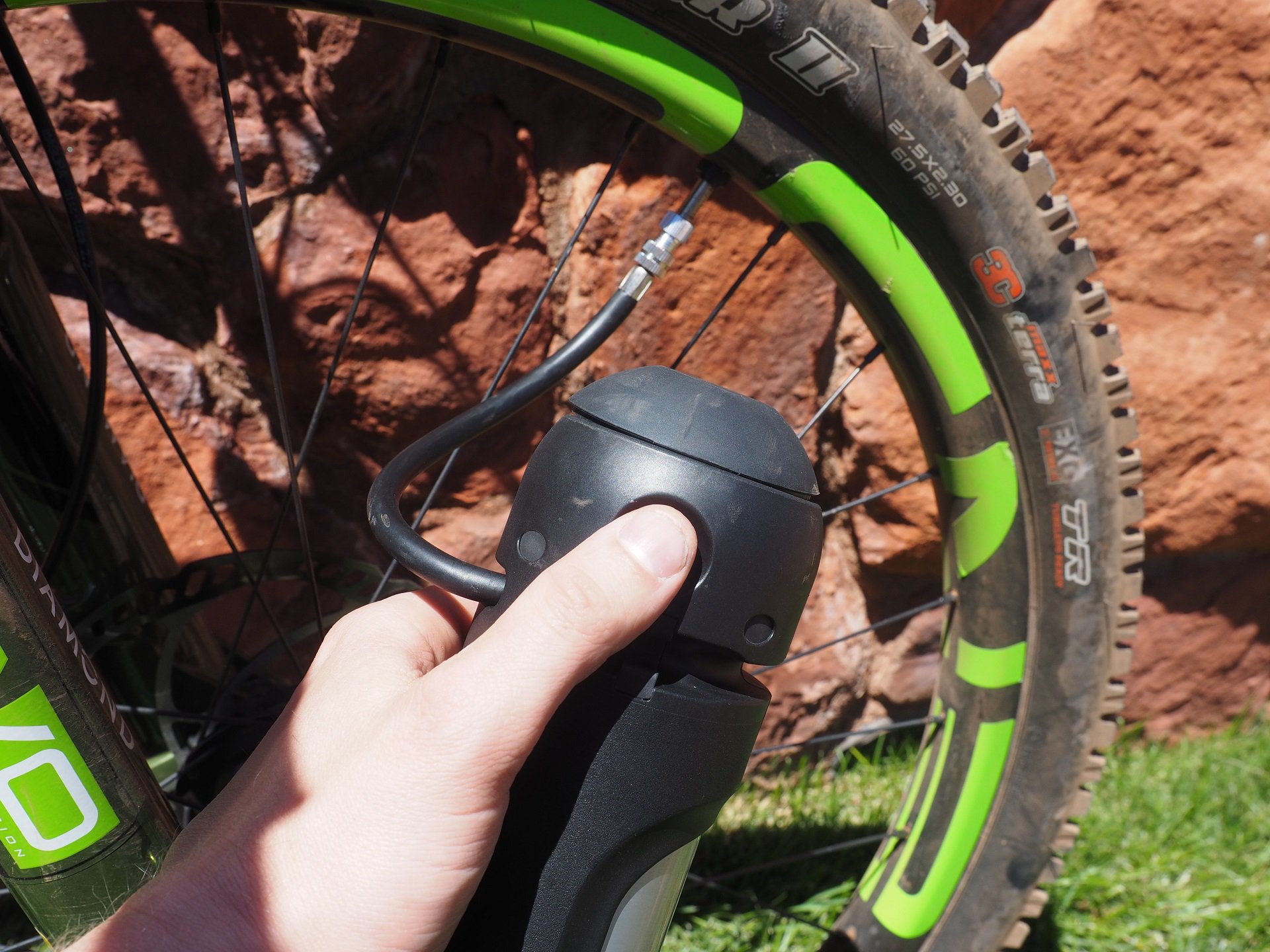 The RideAir system attaches directly to a Schraeder valve stem and includes an adapter next to the inflation valve for airing up Presta.
For Whom?
The RideAir is a very compact product with the circumference of a water bottle and measuring 260mm in length. This isn't something I would carry on a ride but it will definitely be coming in the car on any road trips. I also don't own an air compressor so there is no duplication of function to have one in my workshop. 
It's not cheap at $80 (USD) but it is a high quality, German made product, and SKS offers a five-year warranty.
The RideAir system can be transported fully inflated so it may also get me out of a jam next time I have a slow leak in one of my car tires. 
For more information on this product check out SKS.
*Not an actual guarantee. I've seen some of my friends wrench...