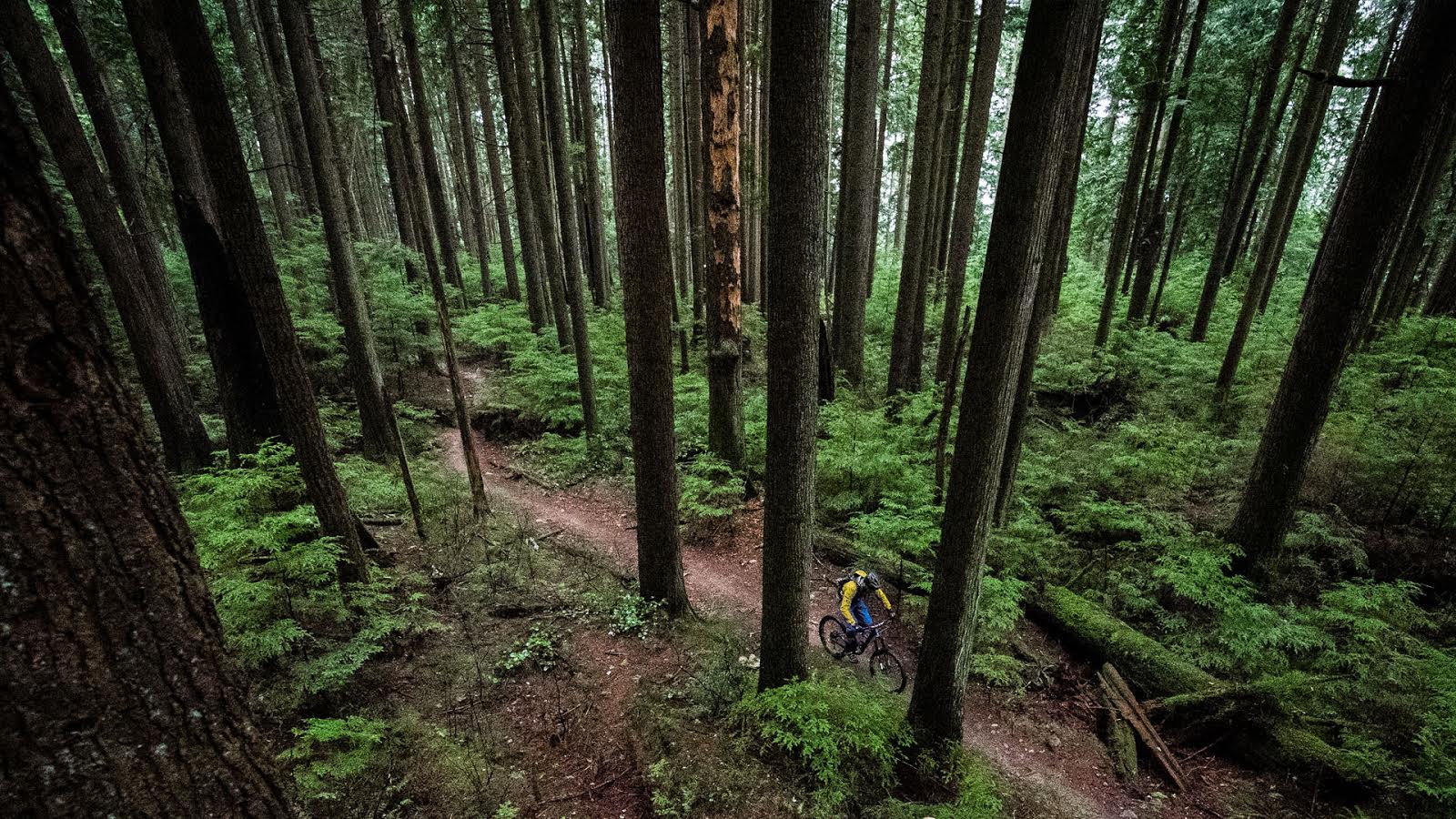 2016 Trek Shremedy 29 – Long Term Review
I was an unlikely candidate for the Shremedy; the custom-build Carbon Remedy 29er Trek sent us to test. Before this I haven't had warm feelings about a single 29 inch-wheeled bicycle. Even some of the best-loved big wheelers – like the Specialized Enduro 29. I wouldn't say I disliked them but I generally didn't find riding them as much fun. I also didn't feel like I could make them descend with the same kind of confidence and speed (a relative term in my case) as their smaller-wheeled brethren.
That's not the only issue. I didn't make friends with the Trek Slash we tested last year and I have even had issues with the current Fox 36 (an early version that turned out to have non-production damping). As promising as Kanye reviewing Taylor Swift's latest. But Imma let you finish…
As noted in the first impressions, this is not a stock Remedy. It's a Remedy built for the Shore from a frame that isn't available in complete form. If you missed the first impressions article with details on the build click here. This is a bike that, since its inception, has played on both sides of the border between trail bike and the enduro AM/category, and this build pushes it towards the latter. The first Remedy, released in 2008, had 150mm of rear travel and 160 up front. The release of the Scratch for 2010 forced Trek to reposition the Remedy and it lost weight with spec choices like a Fox 32 (in the days before the Pike) while dropping to 150mm travel up front.
Now the Remedy has settled at 140mm travel front and rear for both 27.5 and 29er models. On paper this had me wondering why. Around here many of us ride everything on 160mm travel bikes put on a diet. North Shore XC involves descents that are worthy of a DH bike and I wasn't sure anything under 6" of travel would be up to the task. But I had reason for optimism. Unlike some other teams, it seems that Trek's Enduro athletes, Justin Leov in 2015 and Tracy Moseley, Casey Brown and Dan Atherton in 2016, are able to choose whatever bike they think is fastest – and they keep choosing the Remedy 29 with a burlier fork.
I assumed I'd be choosing my rides to suit the bike. At first, when I knew I was going to be riding something steep and rough, I grabbed my Giant Reign. Most rides in our region involve at least a few rowdy sections though and I began to notice that the Shremedy was good to go. Soon I parked the Reign for the duration of the test.
Some of the qualities I appreciate about the Shremedy are big wheel attributes. It rolls over obstacles well, both up and down, and carries speed admirably. In singletrack climbing situations the Remedy has renewed my confidence. Short pitches I normally bat about .500 on have become almost automatic. Traction is excellent and support from the Fox Float EVOL RE:aktiv is remarkable. I sometimes enabled the climb switch but I never felt it necessary. Low speed compression does the job when grinding up a fireroad or battling up some angry rootfest. This bike is a world class climber.
There are times when I'm reaching for another gear but realizing I'm already bottomed out at 32×42. That's happening less as my fitness slowly takes shape but I'd still think I'd opt for a 30 to turn these big wheels if this was my personal machine – or bounce up to an e13 9-44.
Going down the Shremedy loves undulating terrain. The suspension gives you just enough compliance to preserve speed while providing excellent support so you can pump and accelerate. A bigger surprise was how well the bike handled some of the very nastiest trails on the North Shore. I rode the Shremedy on Cypress on full Dh lines and on most of the rowdiest trails on Fromme and Seymour and never felt undergunned. In fact I had days when I felt invincible.
Some of the credit for the excellent performance of this bike goes to the spec. The tires in particular saved my bacon more than a few times. Once I got my front wheel above a berm without any downforce. I was already prepared to hit the dirt when it miraculously hooked up. Such was my predicament that the shock of remaining upright almost caused me to crash. These skins are traction monsters. They seem to roll pretty well to me but I'm always more concerned about good bite braking, climbing and cornering and the SE5 Team Issue TLR tires deliver as well as my other favourites (E13's new rubber has a little more bite and Maxxis' DHR IIs are very similar).
The 35mm diameter bar and stem come from Bontrager's Line Pro range, and the nice short 50mm stem mated to the monstrous 820mm bar were perfectly to my liking. I kept thinking I'd cut down the bars, having never ridden anything wider than 800 before, but I loved these apehangers. It seems that the huge bars helped make the bike feel manageable in tight terrain.
I've heard other reviewers complain about wheel flex on the Remedy 29 but I was on a new set of Bontrager Line XXX wheels and they were great. I'm not the sort of rider who tears the rubber off tires cornering but our terrain tests flex in other ways – like when you need to tip into a steep section while turning – and I had no issues at all. Strong, light (relatively) and fast. And expensive. The Line XXX rims are made in Wisconsin (with DT spokes and hubs) and they will set you back US$2500. I can only speak to a few months of durability but I bottomed out hard enough to flat the rear tire without blemishing the carbonium. Re-setting the tubeless was also trouble free.
I was surprised at how agile the Shremedy felt. Slow speed trails with tight switchbacks were no issue despite the big hoops and not-terribly-short 445 mm chainstays. The bike was happy to get off the ground and up on the rear wheel and was generally accommodating in most situations. One thing I found was that it was difficult to suck up drops or lips for some reason. I often found myself going a little bigger than I'd hoped but without calamity.
Cornering has always been a complaint for me with 29ers. It's much more difficult to angle the bike lower than your body to get that jet fighter feeling. I don't feel like the Shremedy is slower in the corners – it's just a different feel; less bike angle and the feeling that you are riding within the bike rather than hovering above it. I'm used to it now but changing from one line to another seemed to take a little more effort than on a 27.5, but now that I'm up to speed it's not a problem in the least.
Subtle inputs are not the key to unlocking this bike. It appreciates being handled roughly and responds to clear body english. Throw your hips into the corner, get your elbows out and press your chin to the stem; the Shremedy likes to play rough. Unlike other 29ers I've ridden the Remedy can get playful, wheelie, bunny hop, transfer and manual with a little more effort (for short distances – I'm not Wyn Masters). It feels planted without feeling glued to the ground.
I found that the Shremedy allowed me to get lazy about set up. I rode a few times with less than ideal pressure in the suspension and/or tires and it still rode just fine. Many high performance bikes are correspondingly high maintenance and the fine tuning takes some time. Unquestionably the bike performed better when I hit the sweet spot, but it suffered surprisingly little when I didn't.
A little old school on my last ride before publishing this review. I hadn't ridden this trail in years and it was amazing. Video – Mike Wallace.

Not all the numbers on this bike would lead you to believe it performs as well as it does. With the slightly longer fork the BB height measures 358mm in the low setting, the only setting I used. The head angle measures 67 degrees with the 150mm fork and the chainstays are 443mm.  In contrast, the very-well-received Evil Wreckoning has a 65.5 degree head angle, 430mm chainstays and a 339mm bottom bracket. But the numbers don't always tell the whole story and with rubber on the dirt there was little to argue about. I occasionally found the bike a little tall and tippy in some particular circumstances, like riding an old school skinny (this is the Shore after all) or creeping into steep line. Lower would be nice but otherwise the BB height wasn't an issue.
To build a bike like this you could start by buying it frame only. You can select it in 27.5 or 29, for US $3299, CAN $4099, £2,400, or €3,199 and add the wheels for US$2500 but things are getting pricy. A more frugal approach would be to buy the bike as a complete. The Remedy 9.8, retails for US$5499 and you could swap for a 150mm travel fork and be in business. Other Remedys start at US$3499 – and, now that Trek is selling direct to consumer, you can buy one for yourself online.
This is a bike that calls me to ride. And it calls me to ride everything. Dh trails? Bike park? Long XC? Bermy flow? Yup. A long road ride to get back to civilization doesn't even deter me because the Remedy 29 pedals and rolls so well – even with meaty rubber. Clearly there are riding areas where this bike with this spec would be overkill, but for the Pacific Northwest this bike is a fantastic all-rounder. If someone invited me on a riding trip to an undisclosed location somewhere on the globe, the Shremedy would be my pick. I'd pack a lighter set of tires just in case and zip up my travel case without reservation. I'm going to throw down and call the Shremedy the best do anything bike (with burly capabilities) I've ever saddled up.
If you missed our first impressions piece -with more details of the bike spec – click here… To check out all the Remedy models and compare spec and geometry click here…
---
Do you think Trek should spec a bike like this?