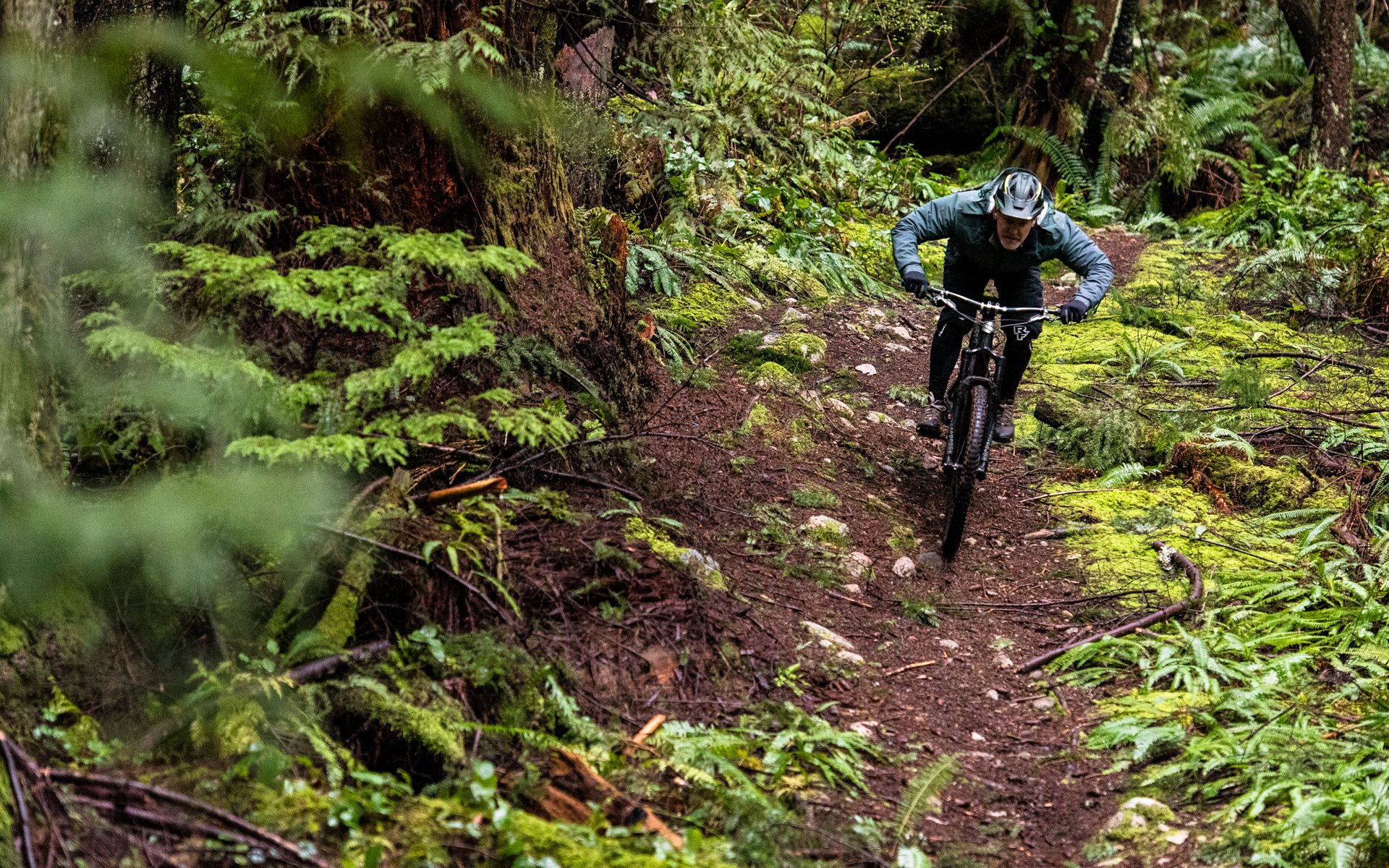 Gear Review
ShowersPass IMBA Jacket
Showers Pass of Portland, Oregon has been making rain gear for cyclists since '97. They have a large catalog of cycling gear, most of which also appeals to climbers, runners and cross-country skiers. The jacket I tested is the IMBA jacket. It is a fairly lightweight breathable and waterproof shell that retails for 270 CAD / 199 USD. According to the website Showers Pass doesn't have dealers in Canada; just USA, UK and Sweden. In addition to keeping the rain off the body the jacket helps the trails because 5% of the net proceeds from this jacket are donated to IMBA.
I tested a medium and normally I wear a large but the slim fit worked well for me. Newsflash: Job one for waterproof MTB jackets is keeping the water out while also letting my sweat out. The jacket liner is Artex 2.5 layer double charcoal print fabric which is designed to help wick sweat. There were times I had the vents open and the main zipper 3/4's down and I still had some sweat build up on the inside; however, I had no rain coming in from the outside. I have not experienced a jacket that can handle my massive sweat build on big climbs. I would prefer the vents open wider and be placed closer to the armpits. Even so the IMBA jacket would be on the acceptable sweat level for me.
I found the shell felt smooth but a little clammy when I wore short sleeves but it was comfortable with my long sleeve Icebreaker Merino wool shirts. Another plus is that it doesn't have the crinkly feel of some waterproof shells I have worn.
The hood is large enough that it fit over my helmet. I got stuck in the rain many times and the hood created a little cocoon for me. The hood easily zips on and off and can be stored in one of the five pockets.

There are plenty of pockets and every zipper is lined to be waterproof. My only complaint with the jacket hardware is the pocket zippers not having toggles like the main zipper and vent zippers. When I had gloves on I found it hard to grab the small zipper. It was an easy fix with some shoelace and tape but two Showers Pass toggles would be much nicer.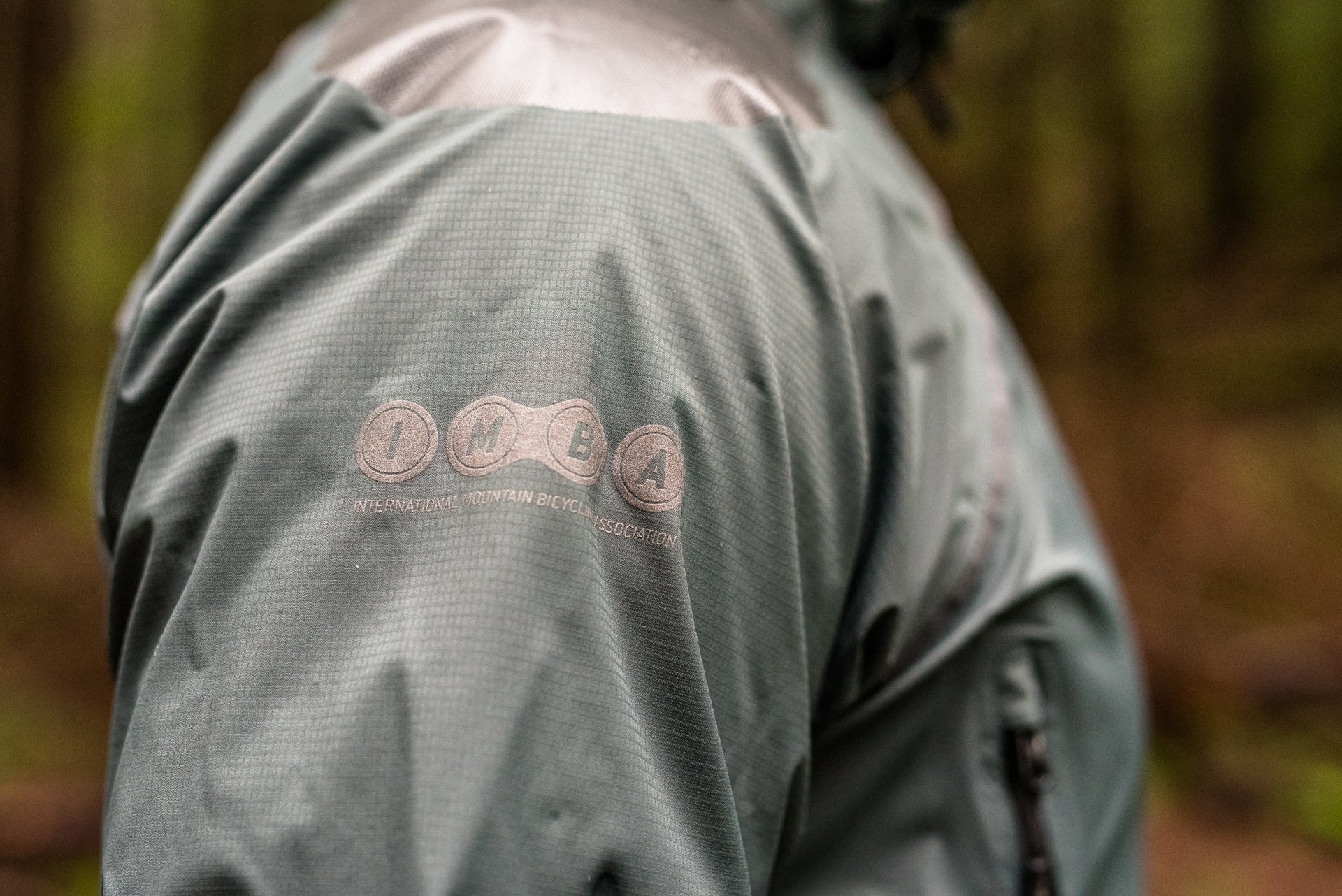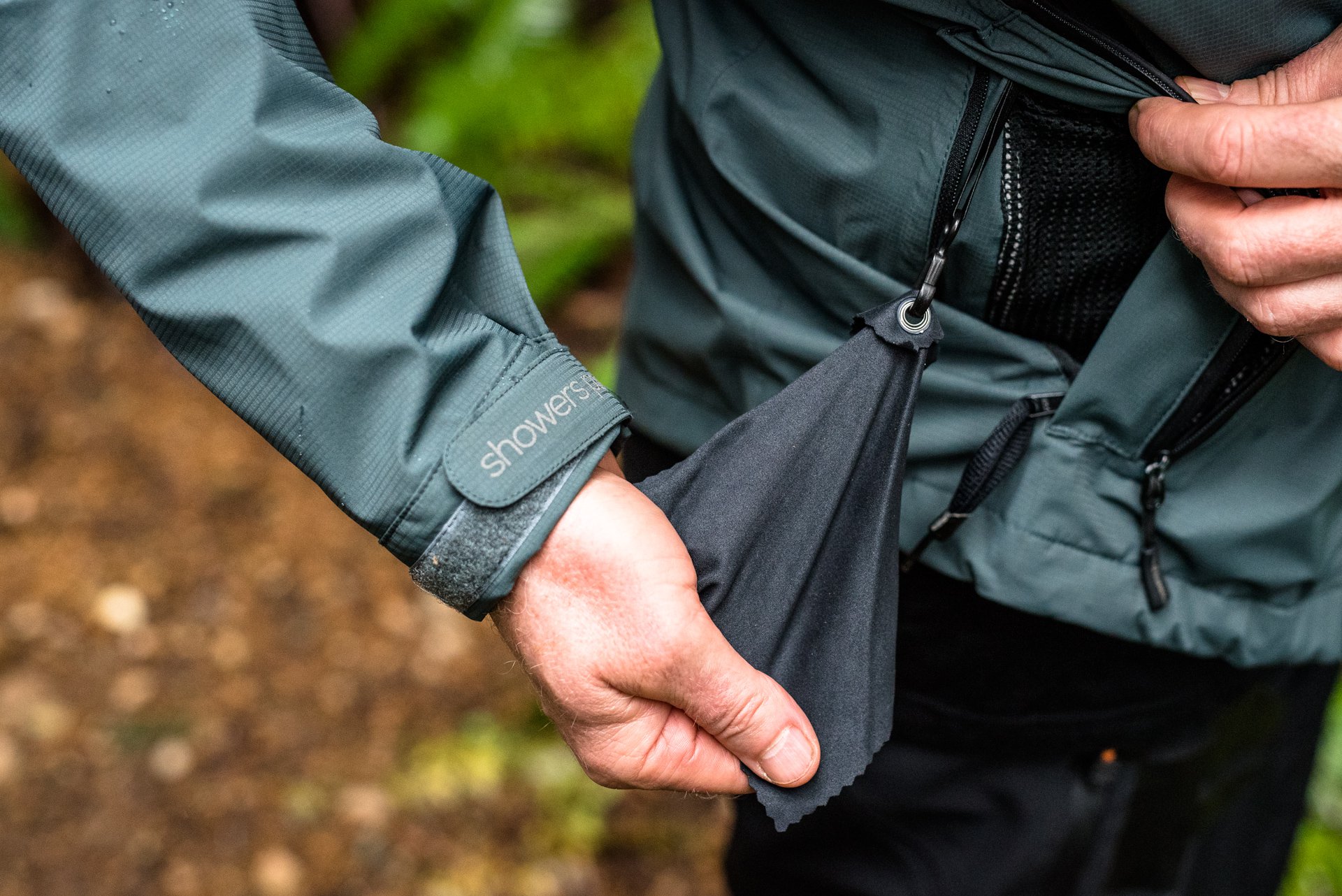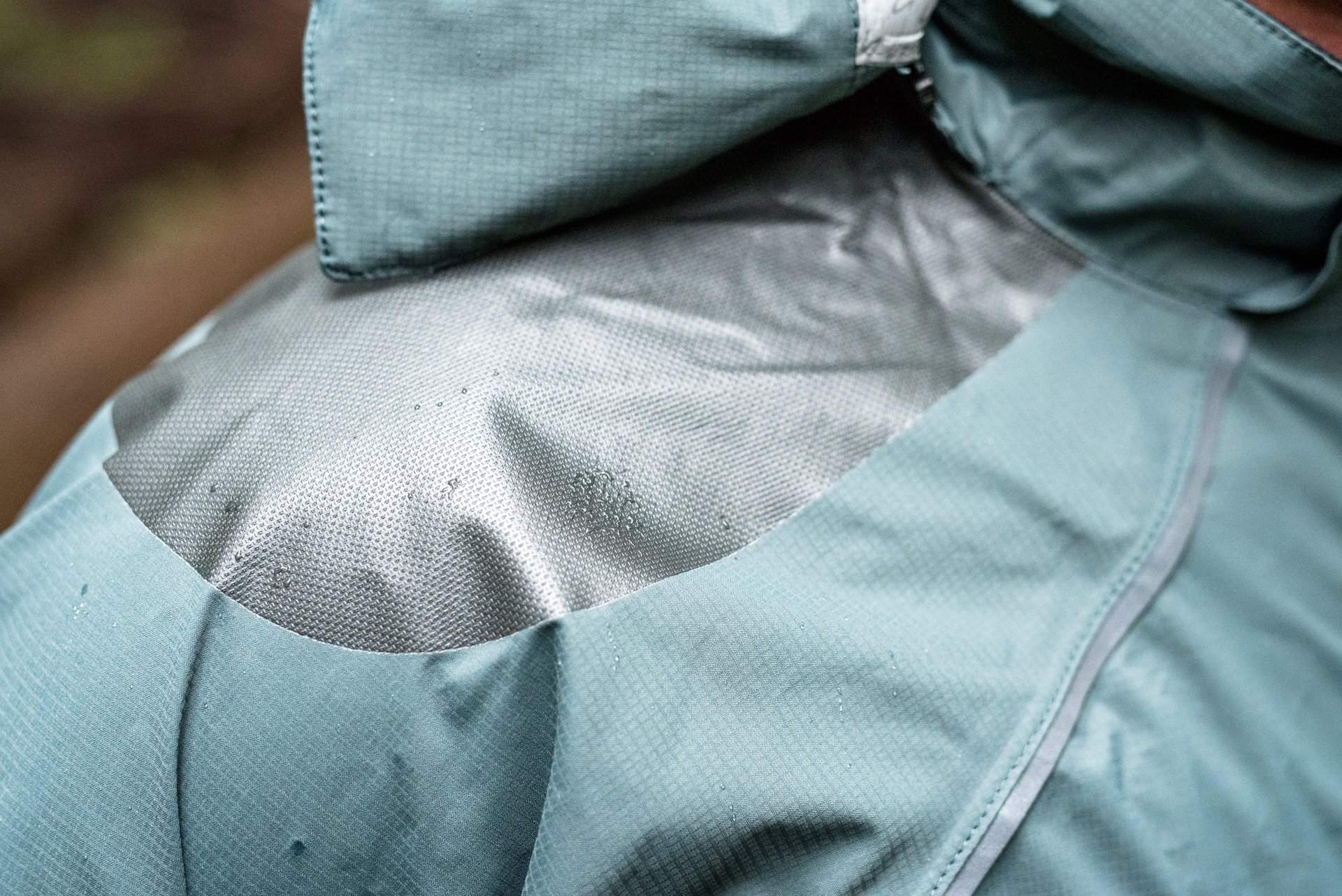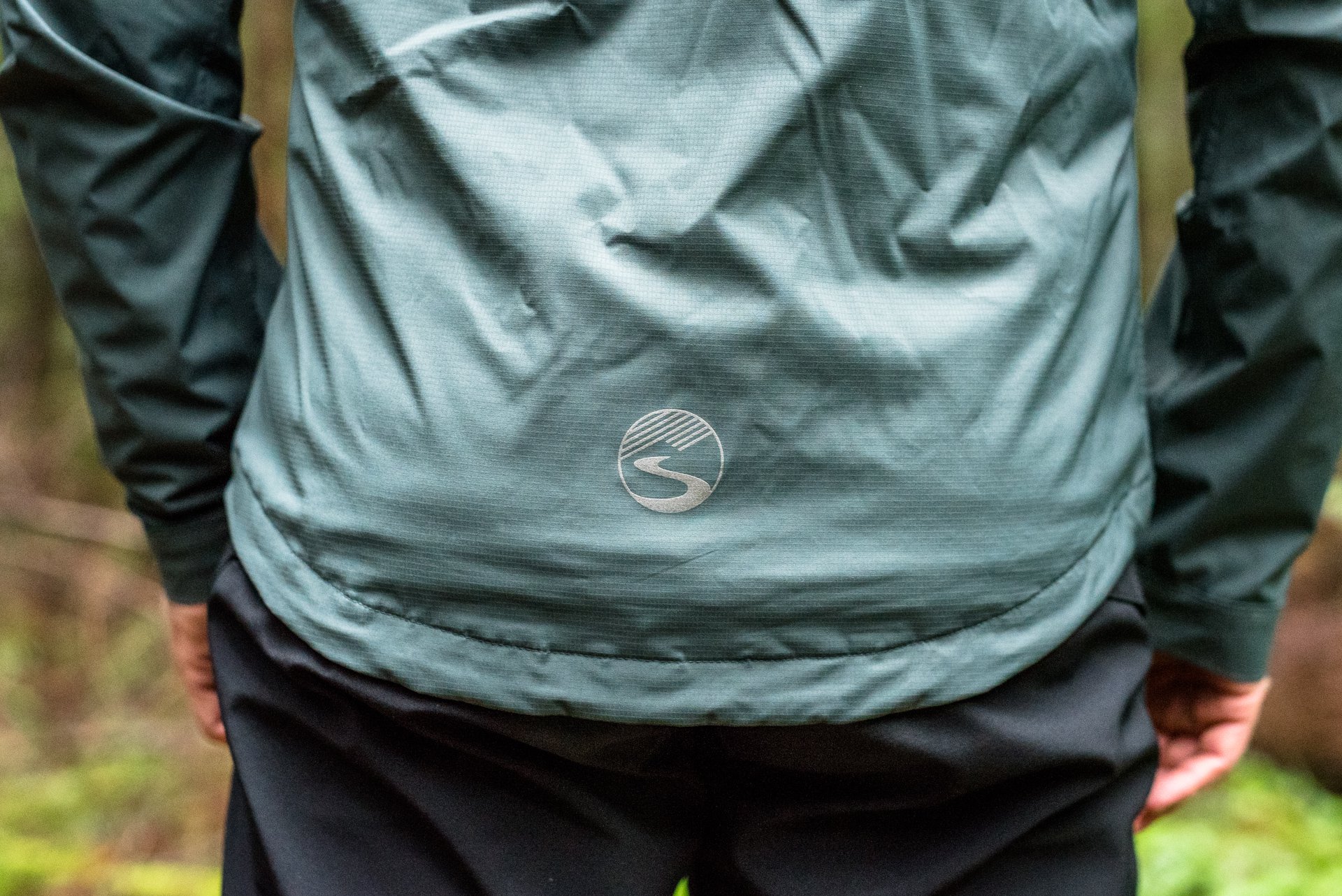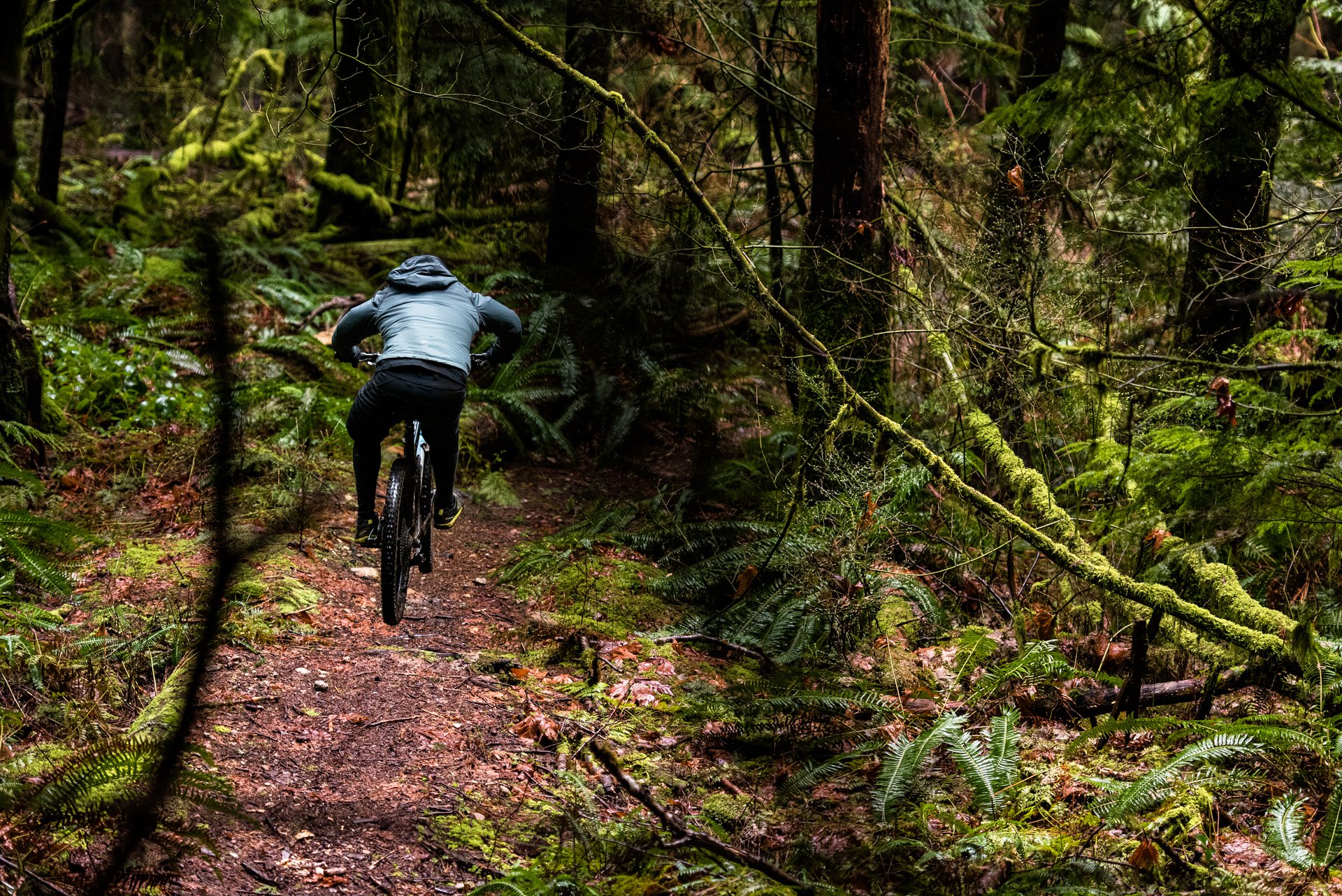 The Showers Pass IMBA is a good quality light waterproof shell that has acceptable breathability for a reasonable price. It looks and feels good both on and off the bike.
For more on this product click here...