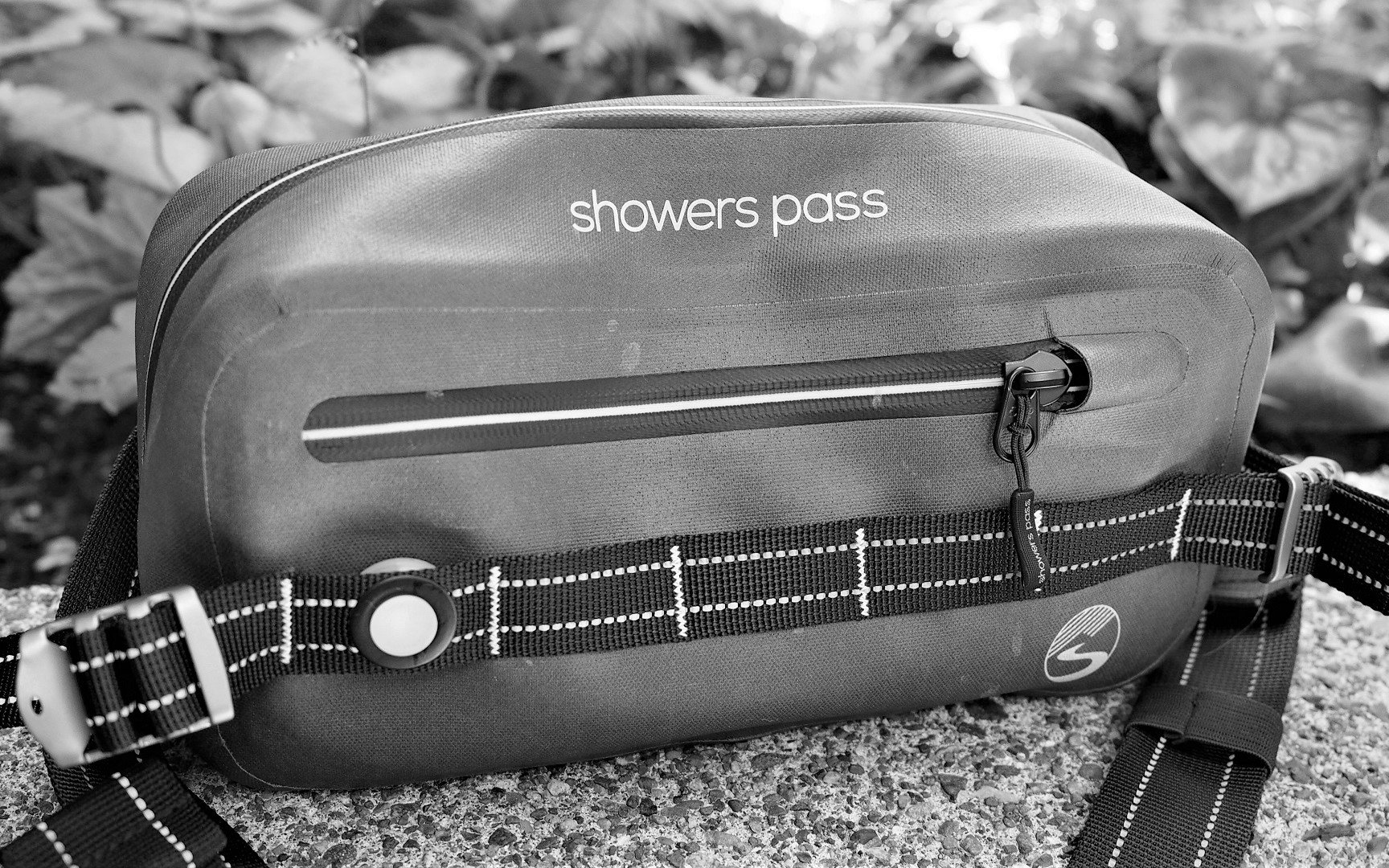 REVIEW
Showers Pass RainSlinger Weatherproof Hip Pack
RainSlinger
I'm in love with the idea of hip packs. No, scratch that. I'm in love with the idea of not having a pack covering my back while I'm riding and I don't have any aesthetic issues with redistributing some of the essentials to a bum bag. There's a problem though. I've tried plenty of them and up to the RainSlinger arriving I haven't discovered a single fantastic fit.
This 3.5 litre seam welded sack with weatherproof zippers and an adjustment system meant to shape the pack for those of us with less shapely hips has a lot going for it. The quality of construction is obvious out of the box and along with the 69 USD / 95 CAD price tag, I envision it being a popular choice among folks it fits.
I'm a true believer in 'test ride, then decide' and with my previous fitment experiences this is a key concern for me with any packs. Showers Pass addresses the question "where can I try it on?" by covering freight, including return shipping of goods that don't fit, on USA orders over 50 USD and Canuck orders over 130 CAD.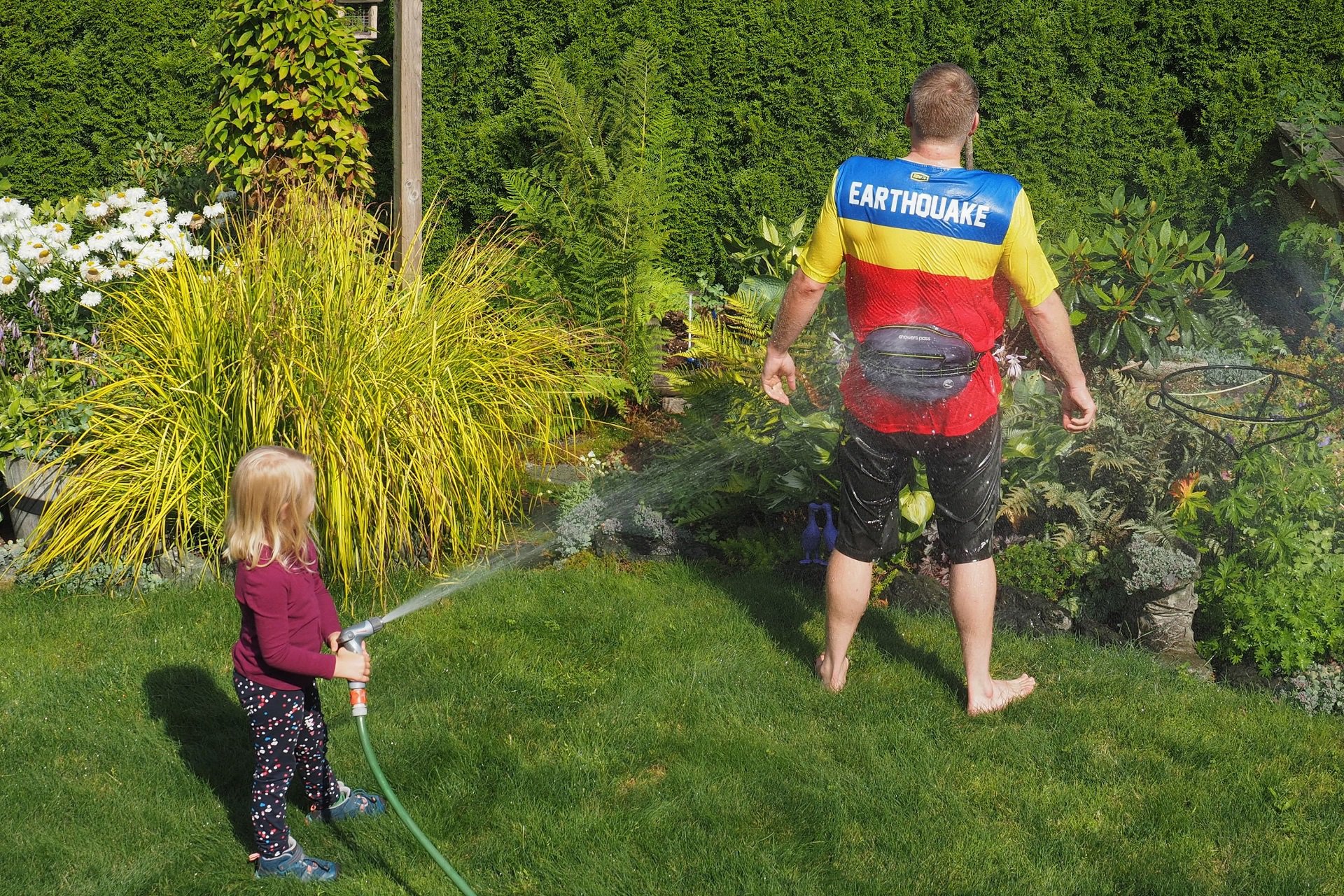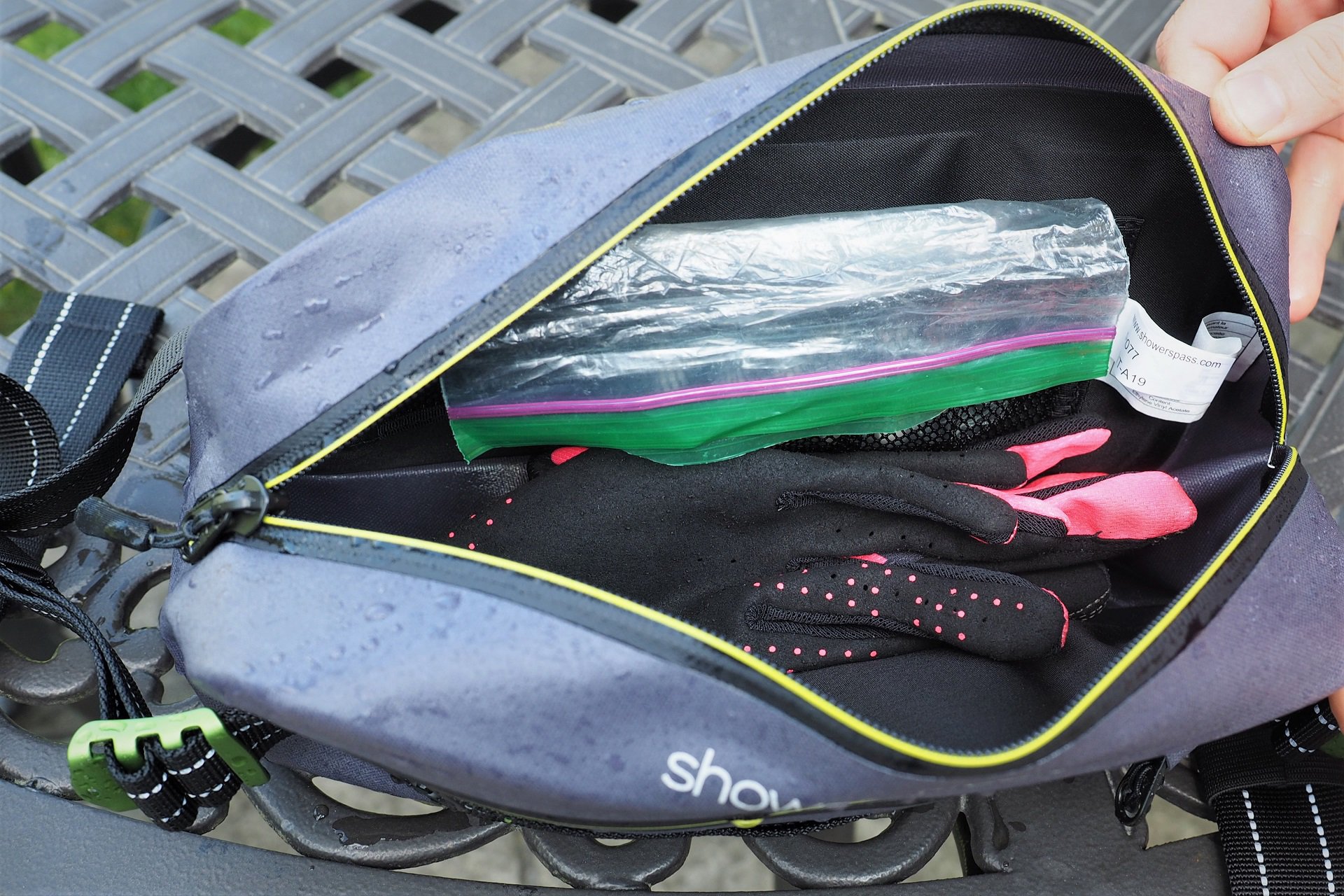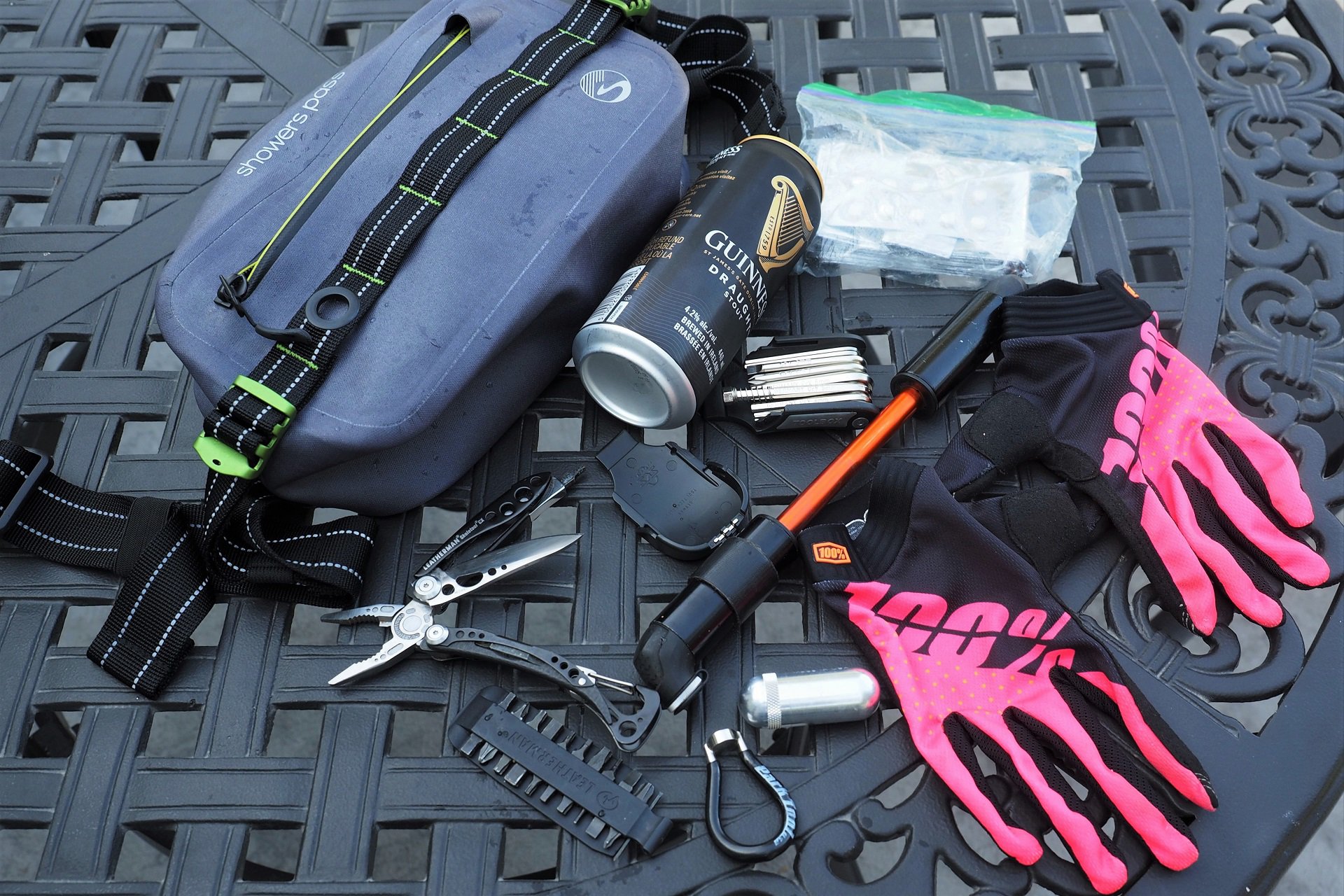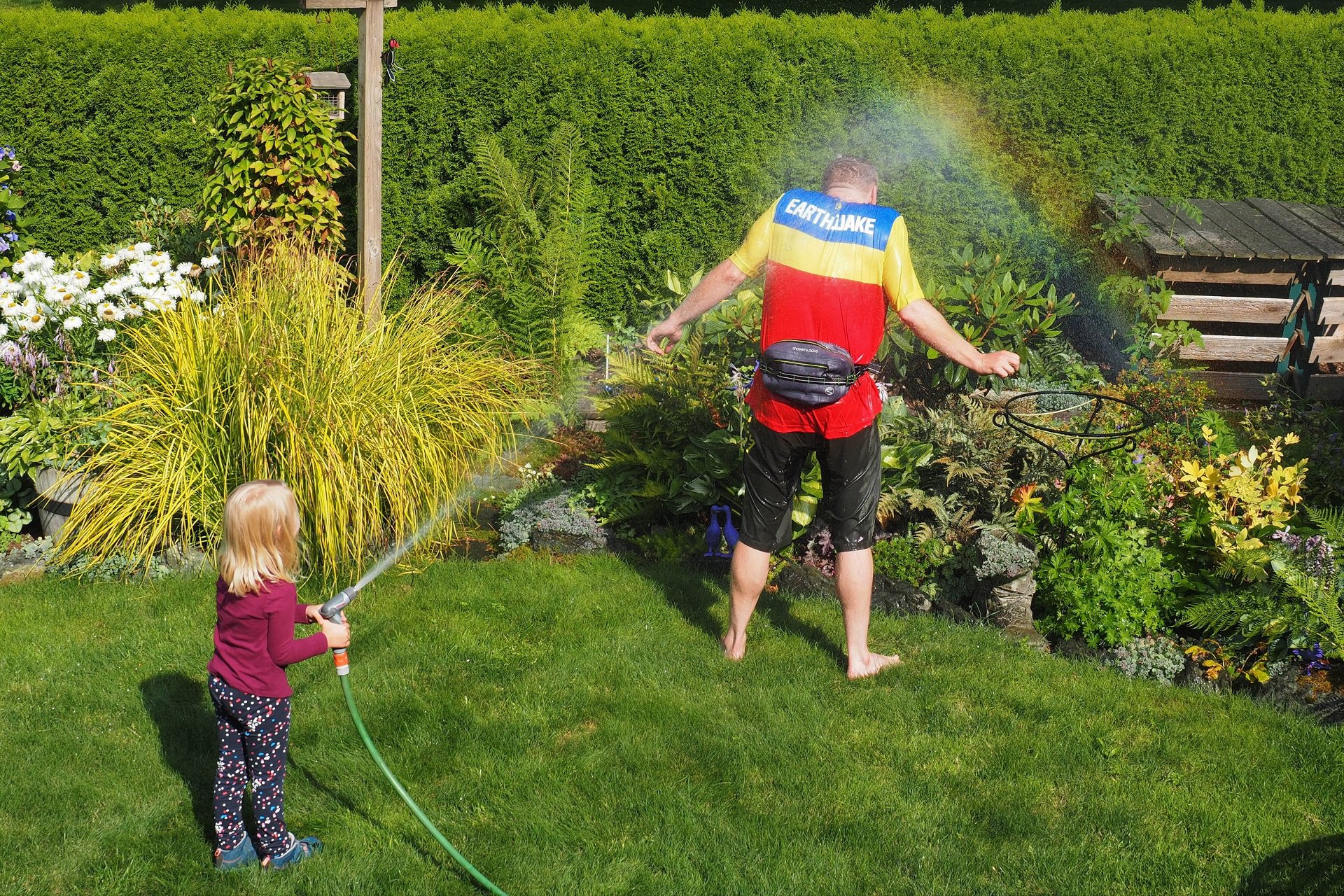 The RainSlinger is available in this lime/grey or a more subtle ochre/grey scheme. The green accents do a great job of highlighting the belt adjustment system (which allows me to adjust the shape of the pack, instead of just cranking down the waist band) but the clay-on-grey is a degree more classy. Surface area contact is limited so the lack of breathability isn't an issue, even on the sweatiest days.
And for the rainy part of the year, the RainSlinger is confirmed weatherproof. For me that's number one after fit on the features list and, the solid direct ordering program aside, I can imagine these showing up in Cascadian shops when the taps turn on.
The RainSlinger also includes a grommet-mounted rear-facing light. It pumps out 10 lumens with three flashing modes from a readily available and easily replaced CR2032 battery. Showers Pass has started to incorporate these grommet lights in rain jackets as well. 10 lumens isn't impressively bright when some rear flashers are pumping out 250+ but when the days get shorter, sometimes unpredictably with cloud cover, I think the little safety button is handy to have.
There is an elasticized mesh organizer inside the main pocket of the pack. It's sort of usable but I'm apathetic to its current existence. If I was making one change, I would turn that into a more structured and waterproof divider. When the rain turns off and I'm looking for somewhere to stash my saturated jacket and I don't want to get all the other contents of my pack wet.
I can cram a lot of stuff into 3.5l of space and I have to be more conscious of the weight than volume of what I'm planning to port when I start filling up this pack. The small outer pocket is a great place to store tools and that's where they live when I'm not carrying what I need on my bike.
I've also been riding the RainSlinger with my Olympus 4/3 camera (with a pancake lens). At first the length and intensity of a ride had to be compromised. There is plenty of space in the Showers Pass bum bag but the weight is too much between my regular kit and the camera.
By moving most my tools back into the Wolf Tooth B-Rad, the RainSlinger is comfortable all day with my camera, a multi-tool, a spare pair of gloves, a snack, and my phone. In this configuration I'll also often port a spare jersey and a shell - like weight products that take up volume but don't impact the fit.
If it fits me, it fits everyone? If it fits me it fits no one else? I'm inclined to think it's the former thanks to Showers Pass' adjustment system, and on fit alone I conclude that the RainSlinger delivers real value for its 69 USD / 95 CAD price tag.
With the waterproof factor added in it's a bargain for the year-round rider who prefers not to sport a full-sized backpack but still wants to smartly carry all the tools, food, clothes, first-aid and a beverage. The quality of manufacturing, degree of adjustment, and the lighter-on-than-off weight management when the full 3.5L capacity is overstuffed with gear are delightful.
Showers Pass has delivered a fantastic hip bag in the RainSlinger. Put another way, this is the first fanny sack I've tried that I've actually been happy to use. I recommend checking them out at Showers Pass or asking your preferred local shop about stocking them.