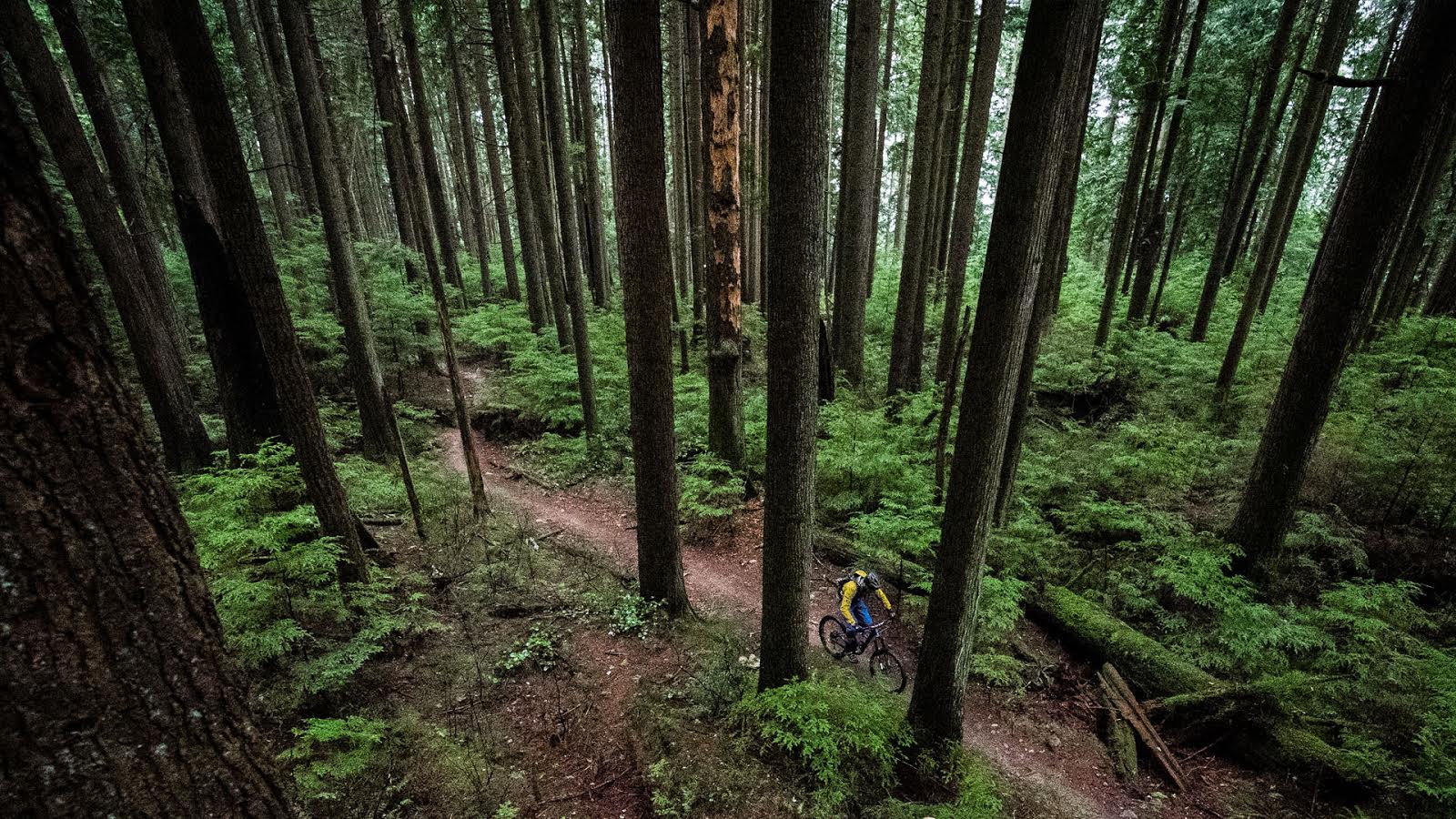 Shore to Stay
The criticism I received upon my decision to leave Calgary for Vancouver always floats around in the back of my mind. Not because I have ever regretted my decision, in fact it's quite the opposite. More as a reminder of the hilarity in the labels and judgments made from those outside looking in. "It rains everyday!" and "You won't see the sky for months" is what they said. Well I've found that you get any season you want in Vancouver, and on February 2nd I did an unforgettable trail ride with blue skies and double digit centigrade, something that wouldn't be a reality in the prairies.
In past years the winter months have always been about planning out my summer effectively to enable as much time on the bike as I can get at. Now that I'm not bound by a cold and snowy environment, the planning still goes on but the focus has switched to staying in shape, building lines for filming, and getting out for rides as often as possible. I've gotten into night riding with friends from work, filming on the weekends for upcoming projects, and perhaps more exciting than anything is riding on a full new fleet of bikes!
The new year was brought in with the development of a new relationship and then solidified further by maintaining my commitment to my current ones. My involvement as a rider on the NSMB team and on the Chromag Family is renewed for 2013, but to add to that is a sponsorship with Mountain Equipment Co-op on Ghost Bikes. The sky is the limit with this opportunity, and I'm proud to be riding with MEC. They've taken me on and I am now backed by a company that has so much enthusiasm for mountain biking and has taken on retailing the German branded company, Ghost Bikes.
Last season MEC as a sponsor of the NSMB team set me up with a Ghost AMR Plus frame to get me out on the trails pedaling the local network. The bike was an absolute charging machine, capable of handling the North Shore even at its grimiest and most gruesome moments. I'd like to pay regards to those who helped get me that bike, as it played probably the biggest role in the success of me learning about The Shore, and set up the opportunity to move fully on board in 2013.
Come to present day, I've been set up with a brand new 2013 Ghost DH 9000 to start out my winter, and a Ghost Cagua 650b is to follow! Over the last month I've been sampling a carbon AMR Lector 29er, but I will be sticking to downhill and trail riding this season. The DH 9000 sports a 63 degree HA, and handles as a true downhill race bike. The bike comes stock with an absolute dream part spec, and after subbing in the Chromag highlight components, I can honestly say I've never been happier with a build.
I'm proud to say I've found home moving to Vancouver, and can't wait to capitalize on the sponsorship opportunities that have come my way. There's a great community of riders and riding history here, and I'm doing my best to live and learn it. Summer adventures are stirring in my brain, and planning trips are only interrupted with riding itself, because it's winter in Vancouver and everyone's still out there!
---
Stephen has finally learned what it is to be from the Shore, and we're glad he's decided to stay!