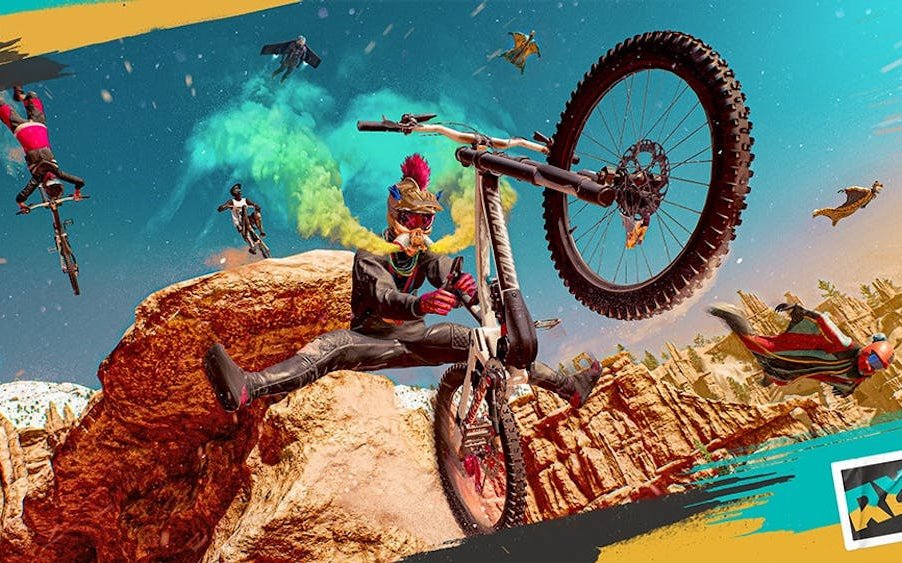 Beggars Would Ride
Shootout At The Fantasy Factory
Last month, the bike industry was roiled with news of dozens of cycling ambassadors and influencers being informed en masse that they were no longer sponsored by the brand that had in some cases been helping them pay the bills for over a decade. Caught up in this cull were bikepackers, packrafters, graveleurs, mountain soul surfers, singletrack sculptors and riders from just about every aspect of cycling that wasn't defined by race results. Black, brown, yellow, beige, white; male, female, neither, both. The un-endorsement was abrupt and it did not discriminate. This was a cultural punctuation mark; the end of an era that had seen massive inroads made toward gender equity, non-binary acceptance, racial inclusivity, and with actual money put down in pursuit of a broader conversation. A decade spent attempting to buck the notion that cycling is a landscape predominantly populated and controlled by aging white men. It had been a noble and worthy cause.
For many of the athletes affected, it was a brutal gut punch. A way of life, a path within a sport that they cared deeply about, had become suddenly more difficult. For others, it was just busines as usual; a bit more troublesome given the timing right before the holidays, but still, shit happens. Why did shit happen, though? That was what many pundits were left asking.
The obvious and easy culprit would be the economy. It's no secret that the massive enthusiast generated spending spree ushered in by the pandemic has lost its head of steam. The writing was on the wall back when that dude in Sex In The City died after a spin on his Peloton bike, immediately nosediving Peloton's fortunes. Everyone had spent a couple years buying things that helped them work out, helped them play outdoors, helped them think about something other than lockdowns and virulence, and as the masks came off and the bars and football stadiums began to fill back up, the buying surge eased.
We all saw this coming. We all knew that the supply chains – previously flexed to their absolute elastic limits during the pandemic – were flowing with a river of product and that the grim shortages of everything from toilet paper to inner tubes were slowly but surely becoming a thing of the past. The year-plus waiting lists to buy new mountain bikes or Ford Broncos or Creedmoor 6.5 ammo were blinking from "backordered" to "in stock" everywhere. And we all knew, those of us in the bike industry and those of us standing on the sidelines, that we were about to face a surplus of inventory. Excess inventory, reduced consumer demand, even if that demand is reducing to the "normal" of a few short years ago, means one thing: lower prices. Less profit margin. This is basic Keynesian economics; the first thing any kid learns in high school econ class. Even addled old math-class dropouts like me know this song by heart.
But I'm a deeply paranoid individual, and when I'm not worrying about the coming Singularity or whether birds are real, I can't help but speculate on the possibility that there is something else at work here. If the economics were the root cause, ditching a pile of athletes who were not being paid very much to begin with seems to be chopping off the lowest of the low hanging fruit. It's not likely to assuage the bottom line impact of however many thousands of surplus forks or shocks or cranksets. Then again, those parts can eventually be discounted and sold, and their cost recovered. So, the profit margin shrinks, but there's still some profit, just not as much, and money keeps flowing. Keynes again.
If not solely economics, then what? Cue my paranoia. Could this be a sea change in media trends, and could this mean that the wind is no longer so fully in the sails of influencer culture? Admittedly, this is an easy target for some of us to line up. Social media has created narcissists and voyeurs out of us all, to some degree. It is this machine that feasts on our attention, tailors algorithms to keep us watching, and so correctly assumes our habits that it transfixes us to the scroll with an accuracy that is chilling to witness from any distance. And it has been so successful at what it does that brands have eagerly been dumping money down its throat in the hopes of fostering brand awareness, broadcasting the latest cool new things, and propping up the idea that they are fully vested in the hot topics of the past decade; inclusivity, diversity, equity.
If this is a sign that influencer culture may be on the decline, the ghosts of every print magazine that folded up in the wake of brands shifting their ad dollars to paying for "influencer content" will be lining up to dance on that fresh grave. At what point can we say we've seen enough of what the Kardashians are wearing? Do we really care who Jake or Logan Paul is going to fight next? Why are we so mesmerized by shit that just does. not. matter?
And therein lies the rub, at least for this jaded old treeware refugee. Influencer culture has at its heart a vain and corroded soul, and when it comes to balancing the convenience and speed of infotainment with the degradation in our collective ability to think, to reason, to do much beyond stare transfixed at our small glowing screens, I cannot bring myself to see it as a net positive for humankind. At the same time, I was on deck during the hiring of some of these influencers a decade ago, and I count many friends among the fallen. And I honestly believe that the push for a broader conversation - especially with regard to mountain biking – one that includes people from more diverse socioeconomic backgrounds, different cultures, a wider ethnological pool, an embrace of more perspectives on gender and identity, is crucial to mountain biking being something more culturally meaningful than its current status as a leisure activity predominantly enjoyed by relatively well-to-do white men. Holy run-on sentence, Batman. Sorry about that.
Influencer culture can suck it. But at the same time, the past decade has seen such a huge push toward a much more nuanced idea of what mountain biking means – we've been offered a glimpse of how welcoming mountain biking could be for so many more people – and much of that raised awareness has been a direct result of influencers and their voices. Bike companies might never have gone through the chicken-egg contortion of investing in a more diverse array of athletes if social media wasn't painting a bigger, more kaleidoscopic picture of who we all are. So, thanks influencer culture. Sorry for telling you to suck it.
Ultimately, we are left to ask; what happens next? Was the past decade just lip service? Does athlete marketing go back to the old stasis of superthletes winning medals or going "bigger"? Does diversity now shrink back to the margins? Are we, as a sport, as a culture, better than our marketing? (I sure as fuck hope so)
My great fear is that the cull of December was not just hard economic decision making, but was an unspoken acknowledgment that all the inclusivity and diversity of the past decade just wasn't profitable enough. That would be a pretty damning indictment of our industry. I have no reason to believe that this was anything but a shuffling of the chairs in the executive suite and some stone cold spreadsheet line item deletion. But man, I have some trust issues regarding big companies and bicycles. For the sake of all of us, I hope we can recognize the good that has happened, and find cause to keep that righteous spark alive in a way that the whole world can celebrate, not just us middle aged white guys.